It's a Friday night in middle-of-nowhere Ohio. A horde of metalheads are packed like sardines at a well-known local venue. A copious amount of alcohol is being consumed, cigarettes are burning at an unprecedented pace — the anticipation of the crowd is palpable and permeates every inch of the room.
The lights dim slowly as the band members strut onto the stage to engage their instruments. Within seconds, the small chatter of the crowd erupts into strident cheers as raucous guitar riffs and deafening drum beats fill the room. It's an unparalleled, face-melting experience.


And it's exactly what they came for — to endure the vitality of the music. It's also why the band plays. There is no greater gift for a musician than to have the songs they poured their heart and souls into enrapture a live audience of their fans.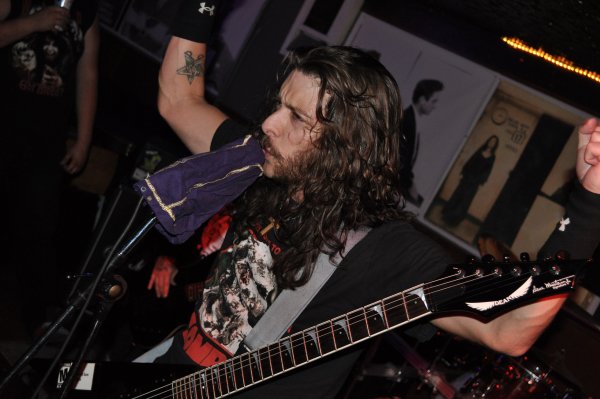 Vic Stown is a musician, but maybe not one you've heard of. He's one of the many who never quite "made it." But that hasn't and never will stop his pursuit of empowering himself and others through the sound of music.
A third-generation musician from South Amherst, Ohio, music is engrained to Stown's DNA. His grandfather played in the 1950s rock-'n'-roll group the Jet Tones, and his father played in Cleveland-based heavy metal band Stutz, which was active throughout the 1980s.
"Being around music since birth has had an impact on me. It really ignited me," said Stown.
It didn't take long for Stown's passion for music to erupt full-flame. He formed his first band, Violent Night, after high school. But like most first bands, things didn't go as planned. According to Stown, they spent more time rehearsing than playing, and nothing ever fell into place.
Their brooding riffs, brash style, and energetic performances caught the eye of many…
Before graduating, he had a meeting with his counselors who wanted to discuss his future. They told him about the importance of education and that he should go to college, but that didn't resonate with Stown. He was steadfast in pursuing what he loved and quickly set forth to assemble a band to keep his music passions ablaze. Shortly after, alongside his brother Jesse and long-time friend Marshall Law, Vindicator was born in 2005. The name was fitting for a musical incarnate looking for redemption.
Within a few years, the band's popularity grew tremendously. Three years into their existence, their first full-length album, "There Will Be Blood," was released. The group embarked on a handful of Northeast tours in support of the album, which was successful thanks to their fans and other artists within the genre. It even earned them the opportunity to perform on the national stage alongside German thrash-metal giants Exumer and two-decade enduring metalheads Exmortus.
Their brooding riffs, brash style, and energetic performances caught the eye of many, including well-known label Heavy Artillery Recordings, who they signed with in 2010. In the spring of that year, they headed to The Compound Recording Studio in Canton, Ohio, to record their second album, "The Antique Witcheries," which received widespread acclaim. Things were looking up for the Ohio-based metalheads, and they appeared to be on the upward trend to something greater than themselves, but then they received a punch to the gut.
Right before the start of a taxing six-week tour in support of the release, one of the band members quit. It put the band in a tough predicament because their new label had high expectations for the tour. However, the implications extended beyond the label; it also put a strain on Stown, who was forced to perform double duty on guitar and vocals. The band still went on tour, but Stown said it was an "awful" and not a financially worthwhile experience.
Unfortunately, that was only the beginning of Vindicator's troubles. Over the next two years, the band went through a laundry list of lead guitarists who weren't willing to dedicate themselves 100 percent. It was a curse that diminished the band's original vision.
"We couldn't keep a lead player for more than a year. People just get burned out — but more than anything, they get freaked out. When you're constantly having fill-ins who do the best to learn your music, it weakens your sound," Stown explained. "You get what you get, and unfortunately, that issue took away from our sound."
In July 2012, Heavy Artillery Recordings was on the verge of collapse and sold their entire music catalog to United Kingdom-based Earache Records. Earache wasn't interested in keeping Vindicator as a signed artist, but it retained ownership to "The Antique Witcheries." It was a major blow, impacting the band's morale and finances.
Vindicator's best-selling and most popular album wasn't something they even held creative rights to anymore.
All the proverbial pot holes and brick walls Vindicator ran into didn't stop Stown. He was determined to make a career by playing music and refused to give up on the band into which he had poured so much of his money, blood, sweat, and tears. Looking for a fresh start, Vindicator found a new home with independent label Slaney Records to release their third album, "United We Fall." Its blistering guitar solos, grinding bass riffs, and devious drumlines culminated in a masterful musical experience. Filled with aggressive, thrash-style anthems reminiscent of 1980s-era metal, the lyrical composition was prophetic in describing the current political climate of the United States. In many ways, the album was ahead of its time.
Unfortunately, "United We Fall" wasn't met with the acclaim they hoped. The tours grew more strenuous, the fan support was lacking, and the competitive drive that was present at the advent of their inception was virtually gone. The perils endured on the road seemed endless — their tour van broke down, merchandise sales steeply declined, and shows were cancelled at the last minute for dubious reasons. Vindicator couldn't catch a break.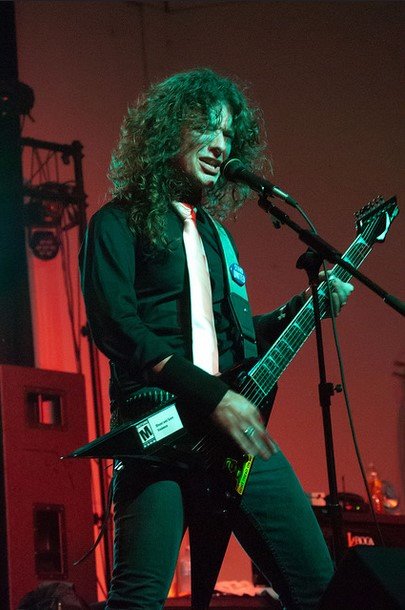 All these woes put a severe strain on Stown and his wife Sarah, who were the primary financiers of the band's efforts and also trying to raise a family. The band never received more than $500 to headline a show but had invested thousands of dollars and countless hours in their musical journey. The return on investment simply wasn't there, and the seemingly endless series of hardships began to have an adverse impact on Stown's personal life and relationships.
After 13 years of giving it everything he had, Stown put Vindicator on the sidelines and focused on his family — but he still held the baggage of an endless list of wouldas, couldas, and shouldas.
"When you are the only guy in the band where the band is the focus and you don't have things like money, it becomes aggravating. Your passion, drive, and creativity goes. Once that creativity is zapped and that passion is gone, it's hard to focus on the music," he said.
It took over a decade of for us to pay our dues, and by that time, we were broke.
However disheartening, Stown knows his story isn't unique.
"It's the same thing for a lot of people trying to do this shit," he said. "For me, I just didn't have the guys who were willing to hang or the comprehensive support system that is essential to make it big. It took over a decade for us to pay our dues, and by that time, we were broke."
Indeed, almost every profession requires its up and comers to "pay their dues," but music is one of the few that can leave you in literal financial ruin.
Vindicator's efforts didn't result in complete failure; any band who is able to tour the United States, release several albums, and pursue a dream for over a decade has achieved success. Most importantly, the music they poured so much of their heart and soul into was a positive influence on the lives of many people, a feeling that Stown won't soon forget.
As is the case with many of life's endeavors, the journey — not the destination — is often the reward.
"When a room is alive, there is no greater feeling," Stown said. "That's the true addiction of being on stage. Having people singing our songs and moshing around to them, I had never experienced anything [like that] in my life. I appreciated that dearly, and it made all the hardships worth it."
Despite the bad luck and rollercoaster ride, there were many positives that came from the experience. Stown admits that there is a level of of bitterness and unfinished business leftover from Vindicator's journey, but he wouldn't change a thing.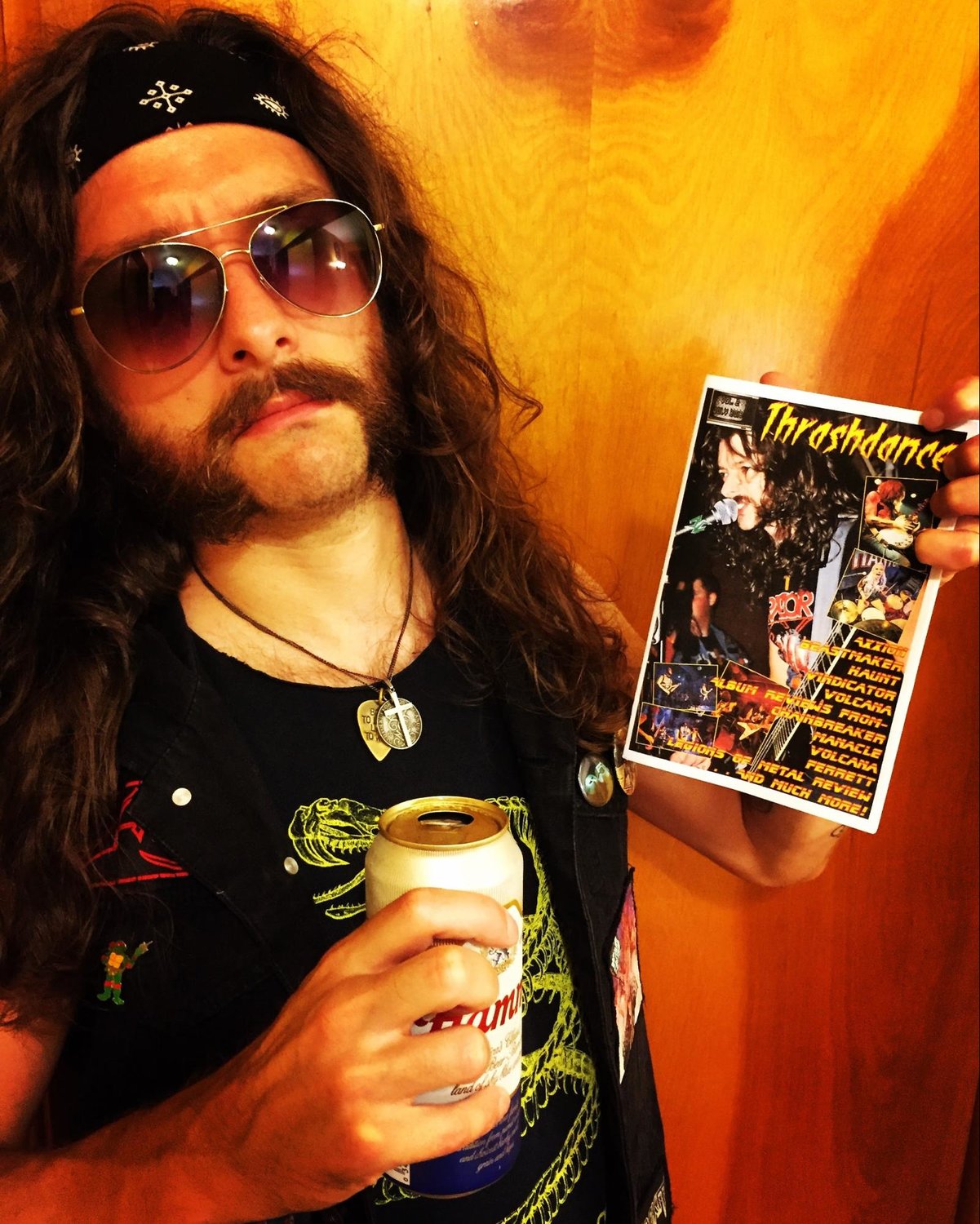 "Do I wish some things could have turned out differently? Sure — we all do with many aspects of life," he said. "But if I were to change just one thing, perhaps all the great things that transpired wouldn't have happened, you know? The Butterfly Effect. Through that band, I met some of the best people of my life, learned a lot about myself and about the industry as a whole. Without those experiences, I wouldn't be where I am today. It's all been worth it."
For the fans wondering whether Vindicator will put out another album, Stown is happy to announce that he fully intends to — but not any time soon. While he waits for the right time to rekindle his passion for Vindicator, Stown has found joy pursuing other musical endeavors — in particular Vanik and Volcana — alongside some of the great people he met along the way.
"With these bands, there isn't the pressure or high expectations like there was in Vindicator," Stown said. "We can do things at a pace that gels with our lives. Most all of us in those bands have full-time jobs and families, and those are our priorities. Right now, I can do whatever the hell I want, when I want. That type of creative freedom is very liberating, and I feel like I'm going to write music forever."