In a video circulated on social media, a Ukrainian fighter jet displays unmatched aerial skill as it weaves around unending salvos of bullets and anti-aircraft fire.
The pilot banks against the wind as tracer rounds narrowly miss. The jet pulls a hard right as surface-to-air missiles from the battery below fire round after round at the fighter's silhouette against the Black Sea's dusk skies.
"Breaking News" scrolls along the bottom of the screen as the Ukrainian jet fires flares and tucks and rolls in the wake of seemingly endless SAM barrages and streams of high-caliber machine-gun fire before finally exploding in a ball of flame before the pilot's chute becomes visible against the low light of the horizon.
The comments on the video, which garnered almost a million views, range from outrage and shock to questioning the veracity of its origins. Users were right to call it out. The footage came from Arma 3, an open-world combat simulator for PC that's based in the fictional world of Livonia. The 2013 video game released by Czech company Bohemia Interactive pits NATO countries — whose global influence is declining — against an alliance of China and Iran in the near future of 2030. It's one of several examples of game footage touted as real news recently.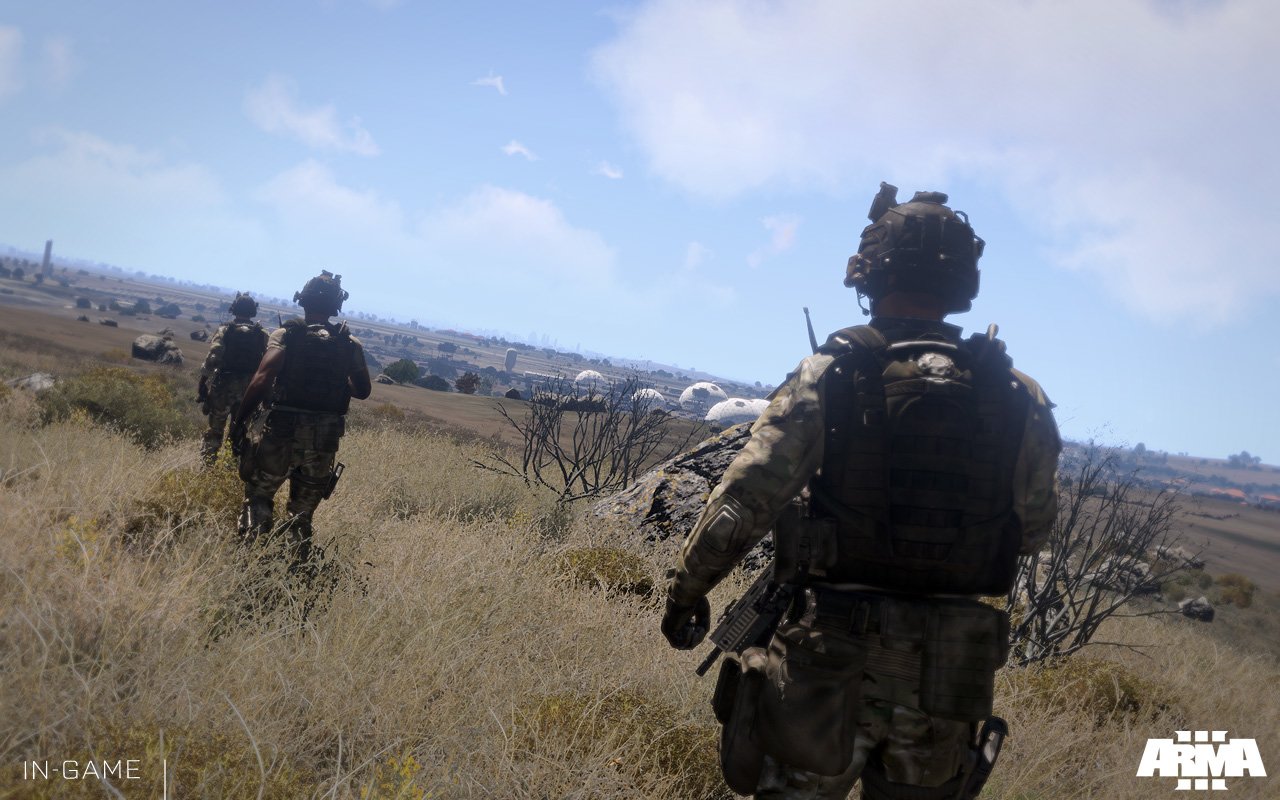 In the early days of Russia's invasion of Ukraine, rumors circulated of a Ukrainian fighter jet pilot downing six Russian aircraft in a single day of fighting, earning him the nickname "Ghost of Kyiv." The footage of the urban legend, seen on Twitter, Youtube, and Facebook, came from another game, Digital Combat Simulator World, according to the BBC. The free-to-play air combat simulator from Swiss developer Eagle Dynamics is set in the Caucasus region, mostly over Georgia, making its setting similar to that of Arma 3.
Available on Steam, the game boasts "a flyable Russian Sukhoi Su-25T ground attack aircraft and the famous WWII North American TF-51D fighter." Unlike Arma 3, DCSW is an open-world online community classified as a massively multiplayer online role-playing game, commonly known as an MMORPG. For its part, Arma 3 has several levels of contained maps with playable goals and objectives and also sports a free-play option where players can create their own stages. Some players, such as Youtube creator Compared Comparison, tend to create or recreate their own versions of battles and watch as they play out through a modern lens.
Both Arma 3 and DCSW have active mod communities: online enclaves where users can share homemade code batches to improve — or modify — a gaming experience. Mods can create new game costumes, such as making an F-22 Raptor look like a flying banana, or they can make the experience more realistic, giving the game an edge of reality. Players can learn to make Arma 3-specific mods directly from its website.
Not all gamers who use mods create them, and several mods are available for free online through forums on Reddit and depository sites like ModDB. Even some official platforms host mods, including the pre-eminent PC game vendor Steam, where Arma 3 mods are available for download directly from the Arma 3 store page.
Skilled coders and good mods have easily fooled many online viewers and media members into believing video game footage is real. Several news outlets have mistakenly aired Arma 3 footage depicting scenes of warfare in Israel, Afghanistan, Syria, and Ukraine.
In addition to video game footage, images and audio from previous conflicts have surfaced on TikTok and other media platforms, including cable news. The pattern grew steadily after game engines — the software that runs the complicated coding — became more advanced as the years and technology progressed.
Several game developers, like Naughty Dog (Uncharted, The Last of Us), NetherRealm Studios (Mortal Kombat series, Injustice series), and Ready at Dawn (God of War, The Order: 1886), use motion capture on actors for a more cinematic experience of gameplay.
Some ways to tell real footage from video game footage: Watch out for footage with artifacts. Artifacts — a rendering error usually seen on objects or buildings — tend to pop up in rendered environments where surfaces and textures look somewhat smeared. Landscaping, like trees and grass, can look two-dimensional and overly angular. Atmospheric effects, such as lighting, dust particles, and wind, can look forced and unnatural. Lastly, planes and guns that seemingly fire endless rounds of ammunition without reloading or jamming should also be treated with skepticism.
Read Next: