Transitioning from the US military can be a tremendous endeavor for many, but some veterans have found purpose through entrepreneurship in their post-service careers. Some veterans have become so successful in their business ventures that they've built multibillion-dollar businesses. In particular, these three Vietnam veterans — all billionaires — grew some of the biggest businesses in America.
John T. Walton — Walmart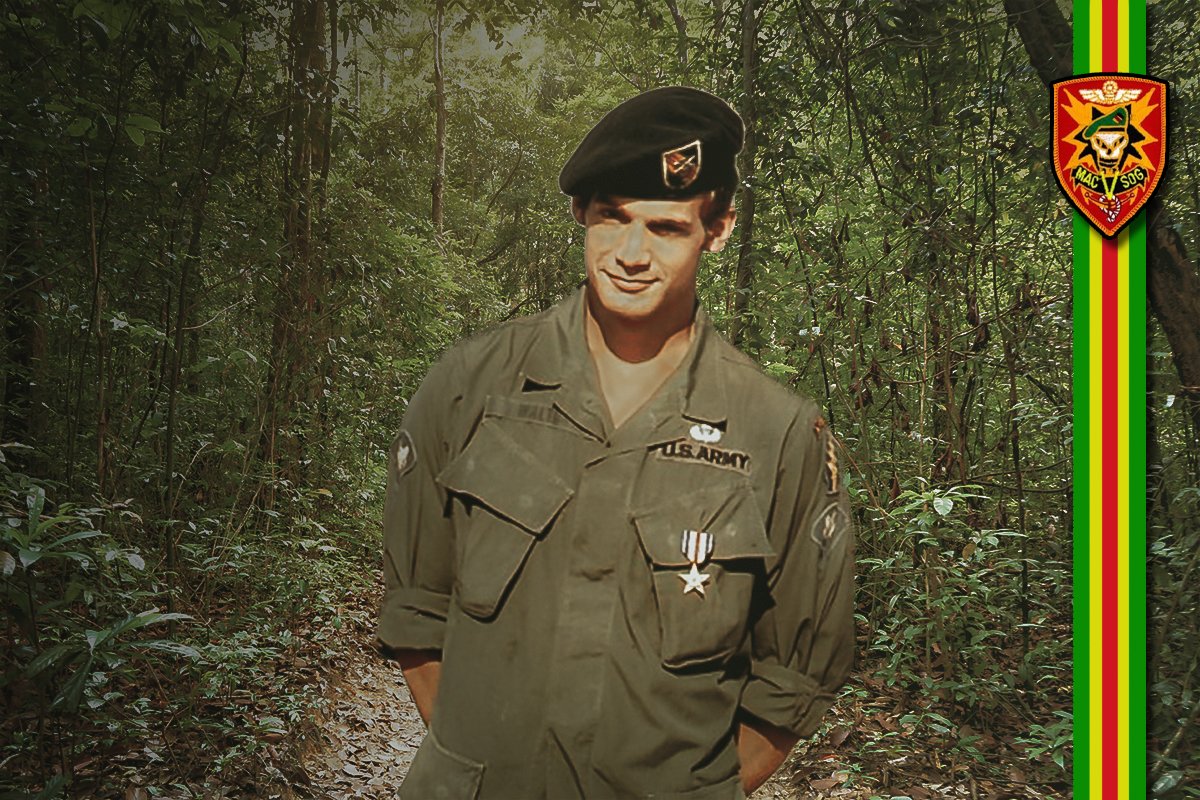 Before his death, John T. Walton was the 11th richest person on earth. He accumulated a net worth of $18.2 billion before dying in a plane crash in an experimental aircraft in 2005. The 58-year-old son of Sam Walton, the founder of Walmart, also had a historic connection to special operations in the US military before growing Walmart into the modern-day retail behemoth.
The native of Newport, Arkansas, enlisted in the US Army to become a Green Beret. "I figured if you're going to do something, you should do it the best you can," he said during an interview with Andy Serwer for Fortune magazine.
Walton joined the Military Assistance Command, Vietnam — Studies and Observations Group, or MACV-SOG, after the Tet Offensive in 1968. He served alongside Strike Team Louisiana stationed at Forward Operating Base 1 in Phu Bai, where he conducted long-range reconnaissance missions. He was awarded the Silver Star after one particularly hairy mission in August 1968. Walton's six-man recon team was surrounded and overrun by enemy soldiers, and the team leader called a napalm airstrike on top of their position to break contact with the enemy.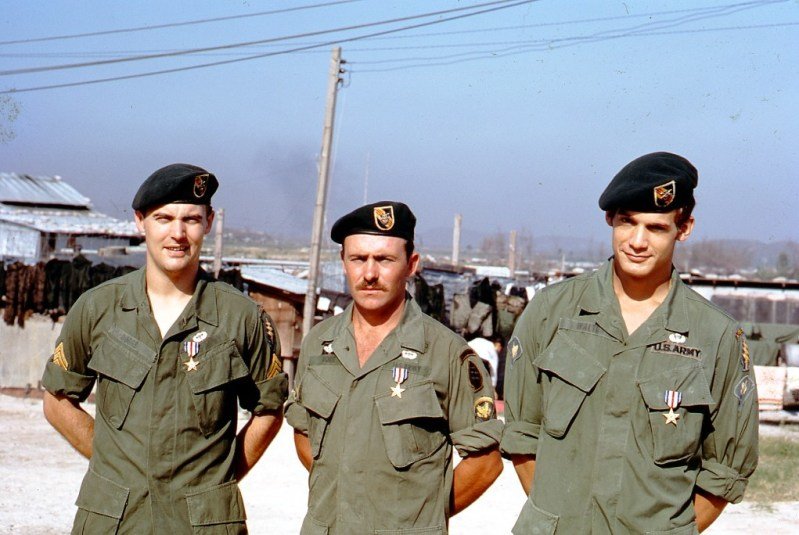 "That strike killed one team member, wounded the team leader and severed the right leg of the Green Beret radio operator Tom Cunningham Jr., of Durham, N.H. Another team member was wounded four times by AK-47 gunfire by an enemy soldier whom Walton killed," John Stryker Meyer, a teammate and friend of Walton, wrote.
Walton, the team's medic, set up a triage point and applied a tourniquet to Cunningham's leg, ultimately saving his life. Two medevac helicopters swooped in to airlift the team out to safety.
Walton founded Satloc in 1999, which pioneered GPS applications in agricultural crop-dusting. Walton was also a philanthropist and advocated for sending low-income children to private schools. He helped facilitate the Children's Scholarship Fund providing more than $483 million in scholarships. Two years before Walton's death, he chartered a private plane to pick up South Vietnamese Capt. Thinh Dinh, one of the helicopter pilots who saved Walton's life on the daring medevac mission, and Dinh's family. The pair reunited in Las Vegas before Walton's death.
Bob Parsons — GoDaddy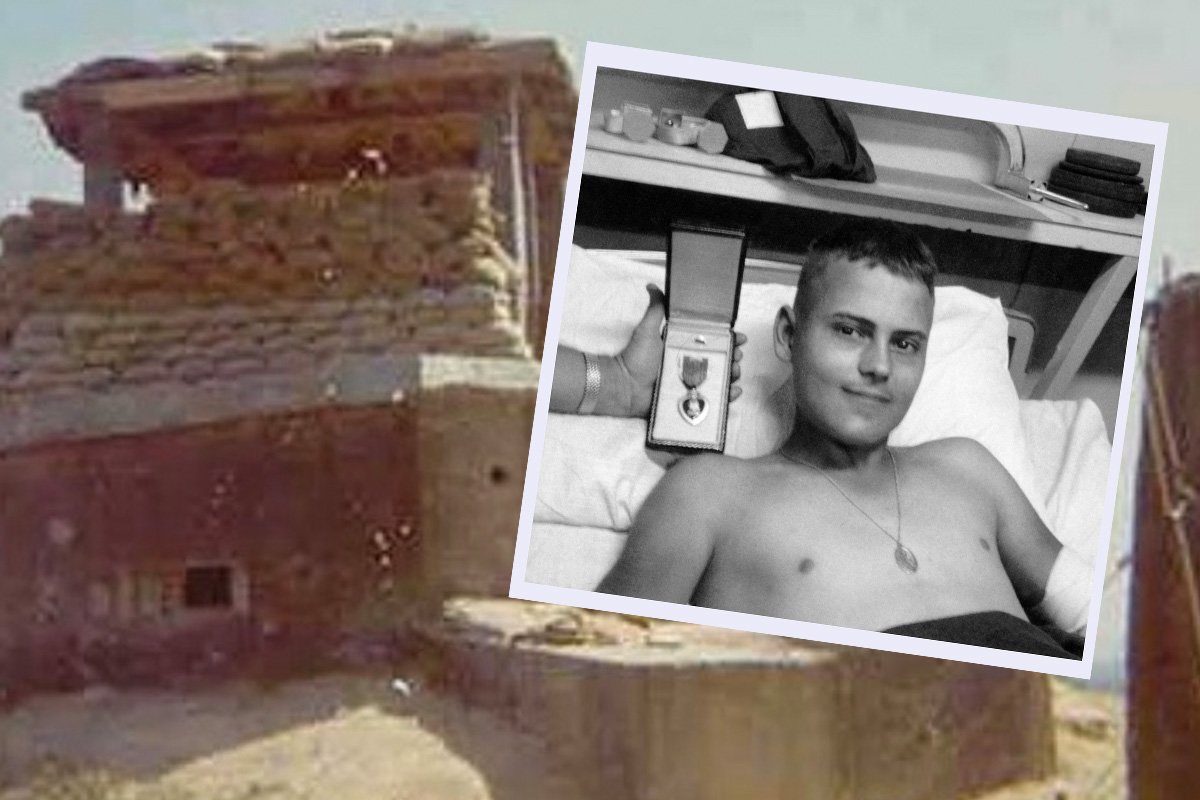 Bob Parsons is a serial entrepreneur best known for founding GoDaddy, the world's largest domain-name registrar. But his rise to becoming a billionaire had modest roots, from a fifth-grade education to military service with the Marines in Vietnam's Quang Nam province.
In March 1969, Parsons, then an 18-year-old grunt assigned to Delta Company, 1st Battalion, 26th Marines, experienced the rigors of war. On his first day in combat, a North Vietnamese soldier threw a grenade near Hill 190, where his battalion was operating, Parsons remembered. A Marine picked up the grenade and tried to hurl it back, but it exploded in his hands. The next night, the squad's point man walked into a tripwire, detonating an explosion that mangled the man's legs. Parsons picked up the wounded Marine and carried him to the medevac unit.
A month into his tour, Parsons, too, experienced the terror of enemy booby traps when he hit a tripwire while walking point.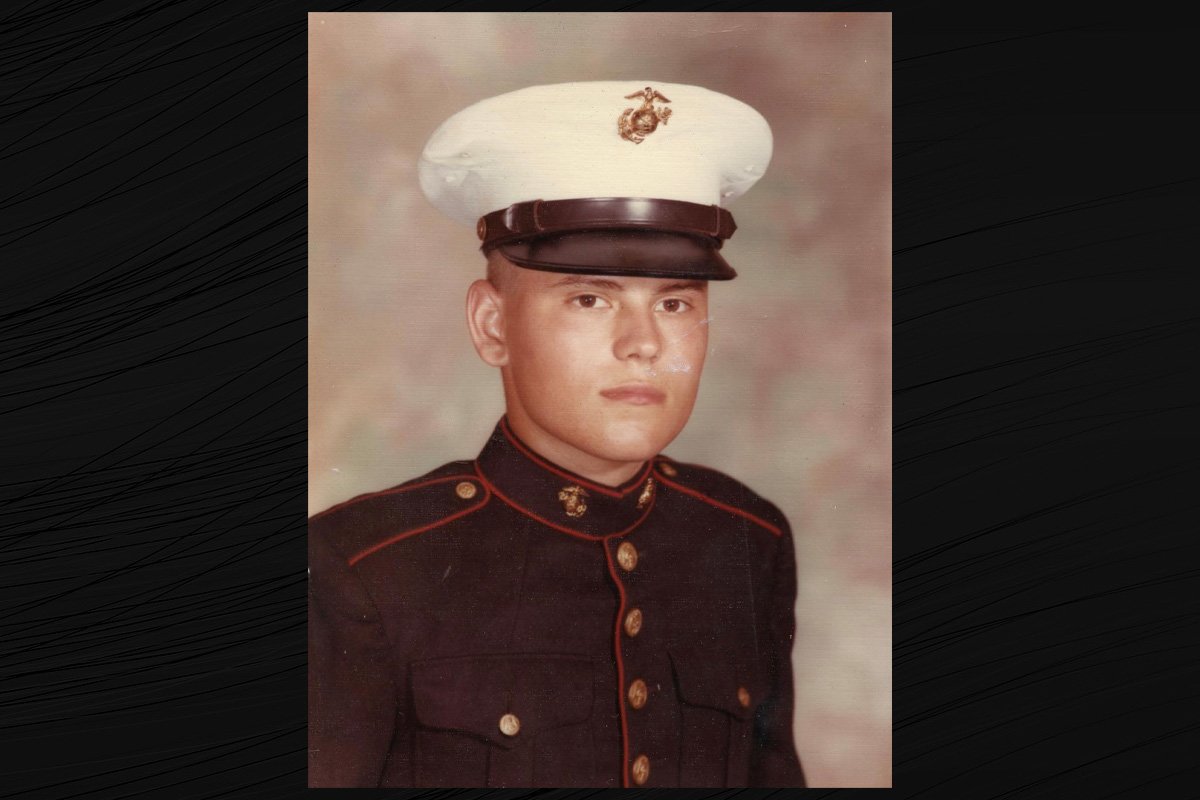 "When it first went off, I didn't know it was me," Parsons told Forbes in April 2022. "I was totally in the moment; I went to stop the bleeding in one part of my leg and then I saw my elbow sticking out of my arm. It's hard to frame what I was thinking—it's like when you see something awesome for the first time, you're wide-eyed and absorbing whatever you're taking in."
Parsons recovered from his wounds at a hospital in Japan and was later awarded the Purple Heart, the Vietnamese Cross of Gallantry, and a Combat Action Ribbon.
His first business venture after serving wasn't GoDaddy, but an equally successful company called Parsons Technology. He founded the company in 1984 and, despite having to teach himself to write computer programs from his basement, sold the company to Intuit for $64 million. In 1997, Parsons founded Jomax Technologies, which later became GoDaddy. He sold a majority stake in the company in 2011 in a deal that valued the company at $2.3 billion.
In 2012, Parsons started the Bob and Renee Parsons Foundation to assist nonprofits that were underfunded by mainstream philanthropy. They focused on supporting foundations that addressed homelessness, medical care, LGBTQ youth, and education. He is a prominent supporter of providing assistance to wounded veterans and their families, including by investing time and money into researching psychedelic therapy treatments for post-traumatic stress.
Frederick 'Fred' Smith — FedEx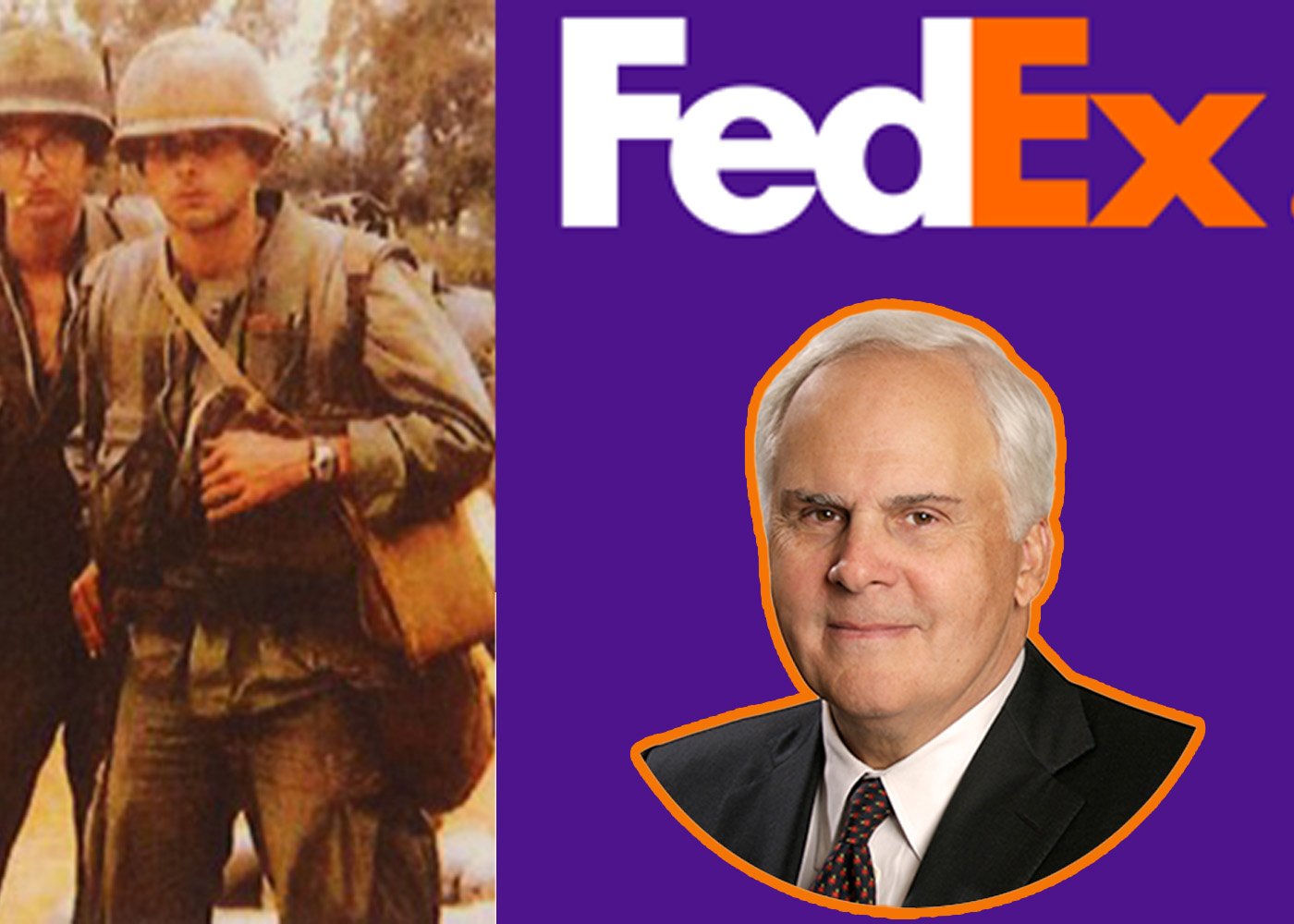 Frederick "Fred" Smith credits his service with the US Marines in the Vietnam War for inspiring him to found FedEx, the first overnight shipping company in the world. During two tours to Vietnam, Smith recognized the effectiveness of wartime logistics and promised that, if he survived the war, he'd start his entrepreneurial journey.
However, Smith's focus in Vietnam was leading Marines on daring search-and-destroy missions, including one operation on Goi Noi Island in the Quang Nam province, where he became the recipient of the Silver Star.
On the morning of May 27, 1968, while serving as a commanding officer of Company K, 3rd Battalion, 5th Marines, 1st Marine Division, his Marines were engaged by a well-entrenched North Vietnamese battalion. Smith, a lieutenant, led his company in an assault against the enemy positions, but the North Vietnamese launched a determined counterattack with the support of mortars on the Marines' left flank. Smith rushed through intense enemy fire to the position of heaviest contact and removed several casualties from danger. He rallied his men and directed their fire to repel the enemy's advances.
Smith coordinated airstrikes and artillery onto enemy positions within 50 meters of his company. He then ran through enemy fire to his company's right flank to lead an enveloping attack against the hostile battalion's weakest point, inflicting numerous casualties. Smith's company captured two enemy soldiers and gathered vital intelligence.
Before leaving Vietnam, Smith also received a Bronze Star and two Purple Hearts. He founded FedEx in 1971 and is the chairman and CEO, though he will step down as CEO in June. FedEx generates $84 billion in annual revenue, and Smith's net worth rests at $4.6 billion.
"Everything that went into FedEx that made the business that it is today relates to what I learned in the Marine Corps and I've always been grateful for that education and for those I've served with," Smith said during a "Battlefield to Boardroom" presentation held at the Pentagon on the 50th anniversary of the Vietnam War in 2014. "Lessons learned during Vietnam played over and over in my mind when we developed the business plan."
Read Next: