Artillery impacted around the small fishing boat where a young family — 9-year-old Minh Van Nguyen, his mother, and his eight siblings — huddled for cover. Though 50 people were crammed on the boat as it rocked in the harbor of Vũng Tàu, 50 miles south of Saigon, the craft belonged to Nguyen's family. It had been Nguyen's father's fishing boat, the luckiest boat that caught the biggest hauls in their home village of Phan Thiet. It also was the same boat his father was steering on a pre-dawn morning when he collided with another boat, falling over the side. His father's death had left 9-year-old Minh — his name would become Peter Minh Van Nguyen when he eventually arrived in the US — with his mother and his eight siblings alone to face the end of the war and the arrival of communist forces.
Nguyen's mother had lived under communist rule as a child and would not allow such a future for her children. As the North Vietnamese approached, she loaded her children onto her late husband's boat with several other families.
"If we're going to die, we die as free people," Han Thi Nguyen told her children. "We're not turning back."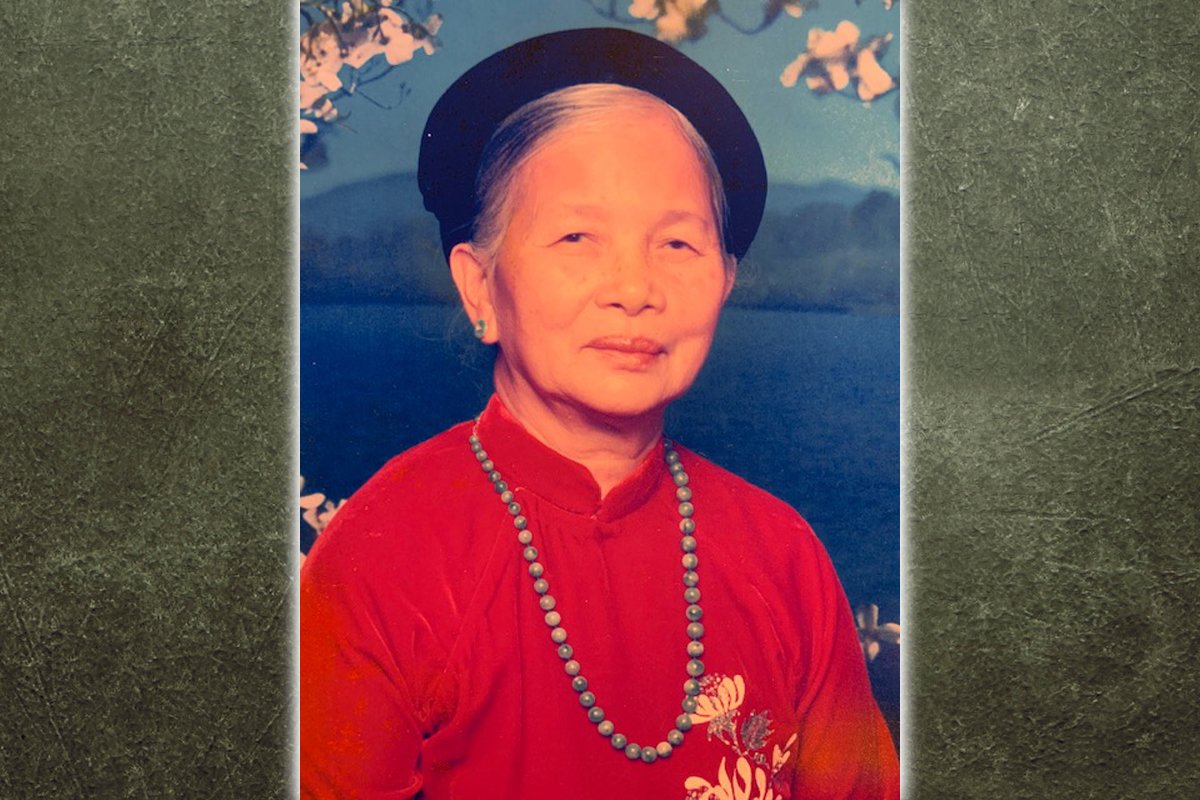 They were moored in the harbor as Vũng Tàu fell, with machine-gun fire zipping through the water near them.
"We didn't have time to pull up the anchor because they were shooting at us, they were bombing. Bombs were exploding all around us," Nguyen recalled. "My brother didn't have time, and he just took a big axe and chopped the anchor rope off."
The boat catapulted away as smoke from artillery hid their escape. Sam steered the boat clear of the harbor into open ocean.
They brought only food and water, no personal belongings.
"There's nothing worth more than your life, just leave everything behind," Nguyen remembers his mother saying. "If we get rescued and can start somewhere, we can rebuild — so my mom has a very, very strong will about that."
The boat followed what they thought was a US military helicopter's flight path into the South China Sea. One day turned to two, then three, then a week, and food and water began to run low. Nguyen's mom refused to allow the boat to turn back.
On what Nguyen thinks was close to their 10th night at sea, the boat came upon what looked like a "floating city of lights," a huge ship. They were out of food and water so, friend or foe, this would be the end of the line. When the sun rose, Nguyen's eyes saw a massive hull, fearsome and gray and lined with jagged antennas and weapons. It was a US Navy warship. Those on Nguyen's boat jumped and yelled and waved clothing and blankets on sticks. As they drew near, figures dressed in blue waved from the decks.
Nguyen raised his 9-year-old hand to wave back.
Earlier this month, nearly half a century later, Nguyen raised his hand again — his right hand — to join the same Navy his boat had stumbled upon. Now 54 and a doctor for almost 30 years, Nguyen directly commissioned into the Navy Reserve as a lieutenant commander in Victoria, Texas, two hours southeast of San Antonio.
"I have an opportunity to give back to the people that really saved my people, my family," Nguyen said. "So, I did not hesitate to do it. I'm very grateful and very honored to be able to do that."
On that fateful day in 1975, Nguyen and his family had stumbled onto not one ship but an American fleet, very likely Task Force 76 as its ships and air wing took part in Operation Frequent Wind, the final evacuation of Vietnam. In the US, the operation is famous for images of US sailors pushing helicopters off of flight decks into the ocean to make room for refugees. Task Force 76 rescued 100,000 Vietnamese "boat people" in the chaotic end of the war, the 50 on Nguyen's boat among them.
The rear well of the destroyer opened, and a launch boat approached Nguyen's boat. Nguyen said he will never forget how warm and welcoming the US sailors were.
In the weeks that followed, the Vietnamese villagers became de facto residents of the ship. Though none spoke English, they were treated well and the sailors made every effort to help them. Nguyen remembers the sailors giving him chocolate and other candy.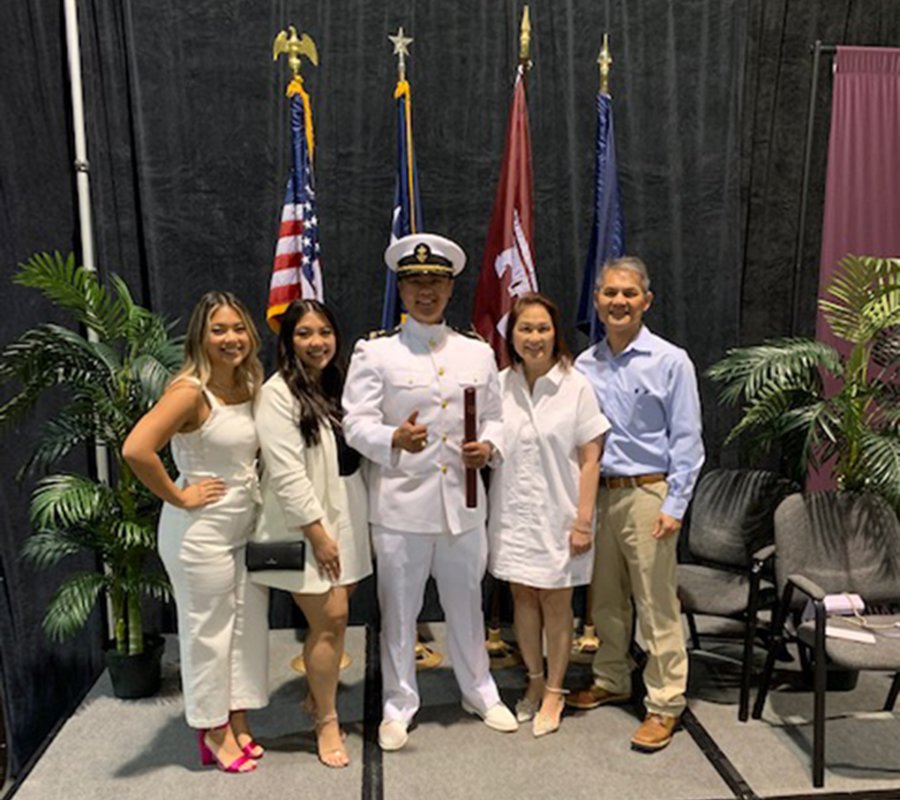 From the South China Sea, the US ship slowly made its way to the Philippines, then to Hawaii. Eventually, the US government settled Nguyen's family in Louisiana, where he began to learn English. His family fit well into the routines and skills of the fishing industry along the Gulf of Mexico, and they soon moved on to a town — Seadrift, Texas, about 150 miles south of Houston — that was quickly becoming a hub of relocated Vietnamese fishing families. Nguyen and his family were one of the first refugee families to arrive in Seadrift. Though they worked hard to fit in, small-town America in the years after the Vietnam War was less ready for them.
"There was a lot of discrimination, a lot of bullying, a lot of intimidation," Nguyen recalled. "Some of the people there didn't like us and wanted to get rid of us, wanted to destroy our way of making a living."
Eventually, the town became a flashpoint for racial tensions. In the 1970s and '80s, chapters of the Ku Klux Klan operated openly in Texas, and the white supremacists made the Vietnamese in Seadrift a target, harassing families and threatening livelihoods. Tensions exploded in the town after a Seadrift resident was shot and killed after assaulting a Vietnamese fisherman.
Nguyen remembers how he was bullied so badly that he and a fellow Vietnamese friend would skip school to avoid the bullying. Eventually, the Vietnamese shooter was cleared of all charges after it was ruled self-defense, but the town's tensions were too much, and the family fled.
"We were so scared for our lives. Like, we're running from another war. We just came to America three, four years ago, and here we are trying to run away again," Nguyen recalled. "We had to save our own lives again."
In Vietnam, Nguyen had an uncle who was known in his village for local folk medicine. Nguyen took note of how his uncle would evaluate people and then prescribe herbal remedies. From a young age, he knew that he wanted to be a doctor.
"I always watched my uncle treat patients with different illnesses and how he used herbal medicine and folklore medicine to heal them," Nguyen said. "I was interested in the disease process, and how you use different herbal medicine to treat people."
Back in Louisiana, Nguyen finished high school and enrolled in college. Medical school was far too expensive, so he studied pharmacy, which reminded him of his uncle's herbal practices. He even wrote a paper on treating high blood pressure with herbal remedies, which kindled a deeper love of medicine and treating people.
Nguyen graduated with a doctorate in pharmacy from the University of Louisiana Monroe in 1988. As he worked as a pharmacist, he again set his sights on medical school. In the early '90s, he was accepted to Louisiana State University and graduated as an M.D. in 1995, and he qualified as an internal, emergency, and occupational specialist.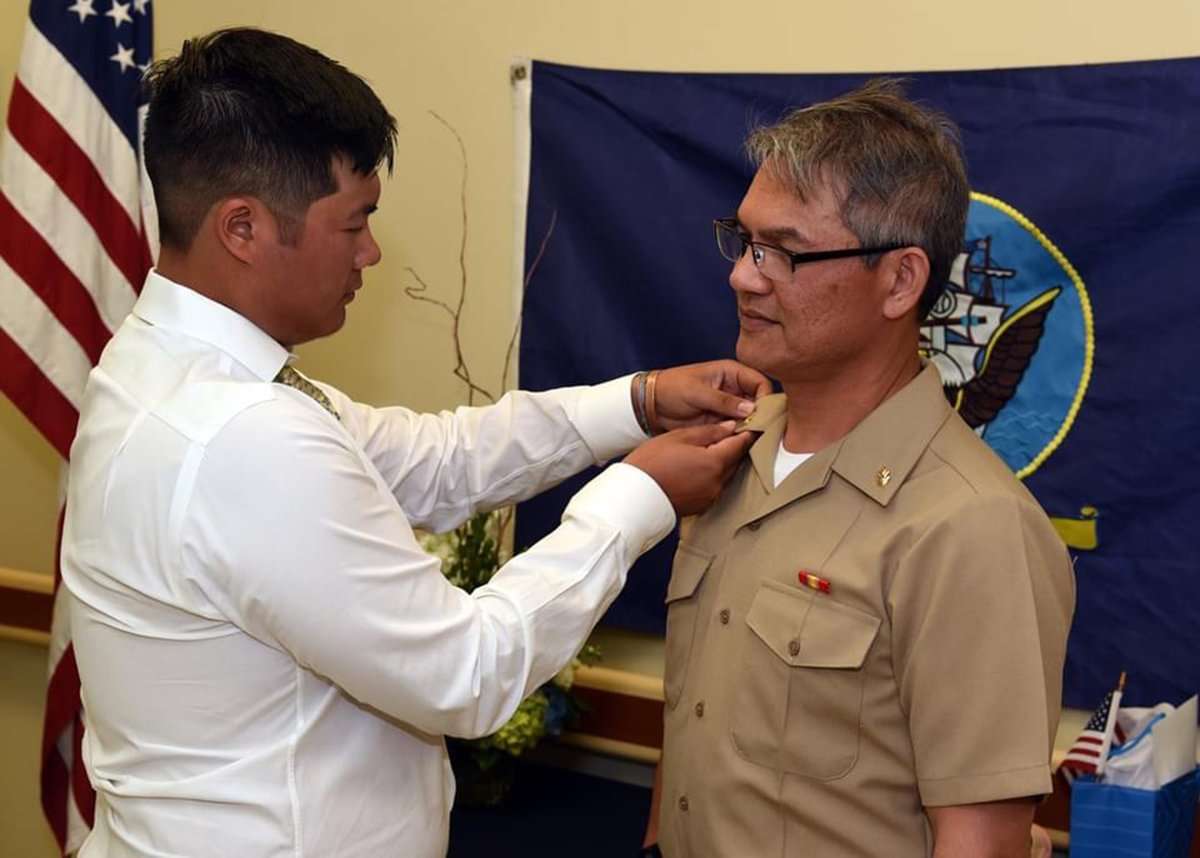 For the next two and a half decades, he built a practice and raised a family. But as he entered his 50s, the time when many doctors think about retirement, he decided to chase the one goal he hadn't met: He contacted Navy recruiters to see if he could still join. After a lengthy interview, assessment, and waiver process, he direct-commissioned as a lieutenant commander in the Navy Reserve. He's now the Post Acute Medical Rehabilitation Hospital's president and chief of staff. Nguyen told Coffee or Die Magazine he will soon attend Officer Development School.
"Without being rescued by the US Navy and being brought to America and having the freedom and the opportunity to work hard, to learn, to excel — I mean I would never be here," Nguyen said. "I would never have the opportunity that I have, and my children would never have the opportunity to attend college, either. I'm very grateful that America saved our family."
And Nguyen's leap may be starting a new family tradition: Nguyen's son, Vincente Nguyen, will join the US Coast Guard this year.
"We're not unique," Nguyen said. "I mean, they saved thousands and thousands of Vietnamese refugees during that time. But, I have an opportunity to give back to the people that really saved my people, my family, so I did not hesitate to do it, so I'm very grateful. I'm very honored to be able to do that."
Read Next: