US Virgin Islands Gov. Albert Bryan Jr. has ordered all territorial flags to be lowered to half-staff following the Monday, Nov. 22, death of firefighter emergency medical responder Kasey Callwood.
Callwood, 31, was traveling alongside his partner, firefighter Nikye Knight, in a US Virgin Islands Fire Service tanker truck while returning to the station house from training on St. John when their vehicle swerved and flipped.
Fire Service Director Daryl George told reporters during a Tuesday press conference that the crash ejected both firefighters. Callwood was pinned under the tanker. Knight landed on the side of the road.
Fellow firefighters in a lead truck stopped and immediately began rescue efforts. Knight was transported to a nearby medical clinic where he was treated for a head contusion. Although he had been freed from the crash, Callwood was pronounced dead at the scene, George announced.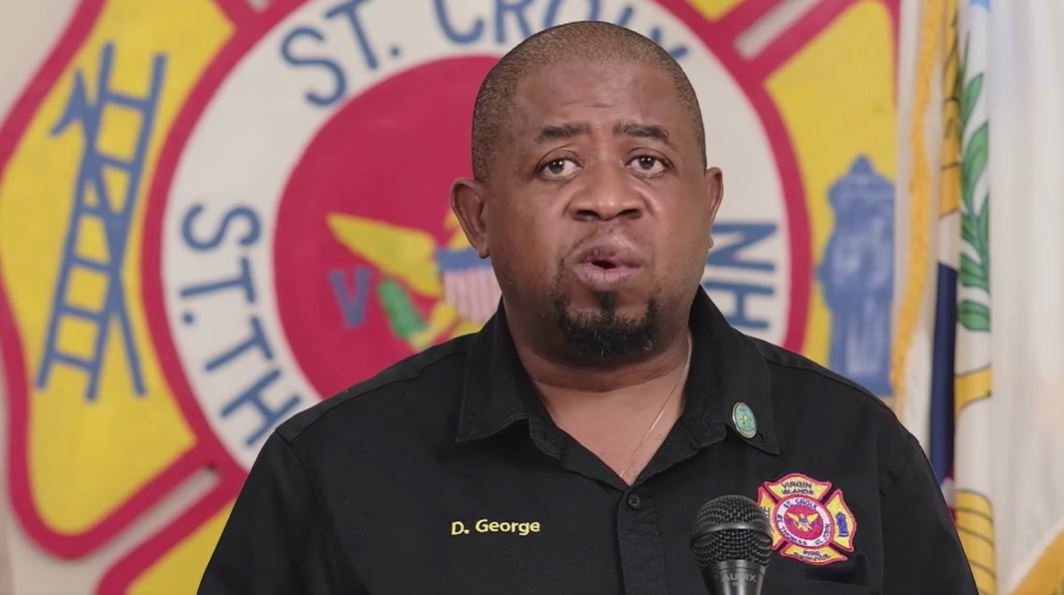 Investigators are probing the accident, focusing on why the truck failed to brake properly while traveling down a steep hill. During the press conference, George said that both firefighters were relatively new to the department, adding that he knew them personally.
Callwood was a graduate of the fire academy class of 2019.
"This incident impacted the whole fire department, the whole fire service," US Virgin Islands Fire Service Chief David Hodge said.
In a written statement read aloud by Hodge, Bryan urged citizens to "say a special prayer for God's protection over all of our first responders who often bravely and selflessly put their lives, health and safety behind serving and protecting our community.
"The tragic incident that occurred yesterday is a sad and sobering reminder of that sacrifice. We are all saddened by this unfortunate tragedy and pray for Kasey Callwood's family, friends and colleagues, and we also pray for the full recovery of Nikye Knight following yesterday's accident."
A veteran of the US Virgin Islands National Guard, Callwood was slated to begin emergency medical technician training next week.
Read Next: