The COVID-19 pandemic will not deter the National Law Enforcement Officers Memorial Fund (NLEOMF) from honoring fallen law enforcement officers. The annual candlelight vigil, which is traditionally held during National Police Week at the National Mall in Washington, D.C., will be held virtually today at 8 PM EDT.
The NLEOMF was founded in 1984, and the national candlelight vigil has been held for the past 32 years in Washington. The goal of the vigil is to commemorate police officers who have died in the line of duty. Tonight's vigil will include reading the names of 307 law enforcement officers, which have been inscribed on the memorial wall. In 2019, 135 officers died; the remaining 172 names belong to officers who had not been previously recorded and were discovered through research.
In a statement from the NLEOMF blog, CEO Marcia Ferranto said, "We will not let this crisis deter us from honoring the fallen. […] as the future becomes more certain and the end of the crisis is near, we will begin to make plans for an in-person reading of names to honor our fallen officers."
NLEOMF spokesperson Mary Petto told Coffee or Die that they believe the online vigil will actually reach more people throughout the nation. She added that if tonight's vigil makes as big of an impact as they think it will, the online option will be considered to supplement the in-person candlelight vigils in the future.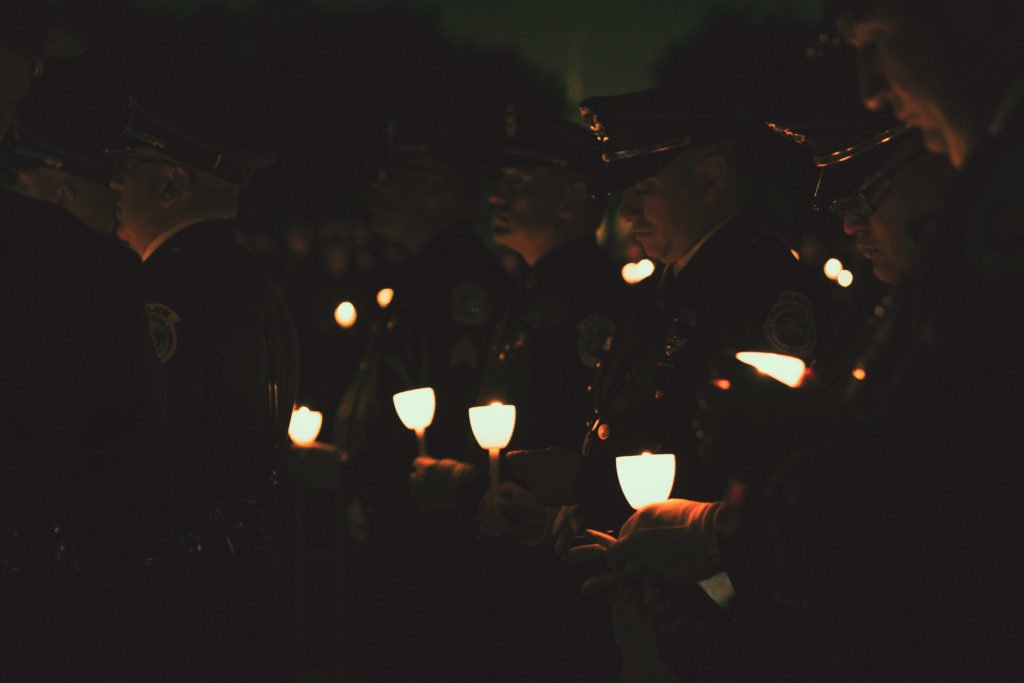 LEOs have been working in dangerous environments since the first full-time department was organized. The first line-of-duty death occurred in 1786, when Sheriff Benjamin Branch of Chesterfield County, Virginia, was thrown from his horse. Since then, 21,910 law enforcement officers have made the ultimate sacrifice in the line of duty.
To further their mission, NLEOMF opened a museum in October 2018. The museum offers a look into the world of law enforcement and includes a decision-making training simulator, a 911 emergency operations dispatch experience, and several other immersive exhibits. The most notable feature of the museum is the monument wall to remember the fallen, which was dedicated on Oct. 15, 1991. More than 21,000 names are engraved on the 304-foot-long curved marble wall.