Frank Arivello, a law enforcement park ranger in Bucks County, Pennsylvania, choked up talking about his friend and fellow ranger, Thomas Booz.
"I worked with Tom for 11 years, and he was my son's godfather. He was only one and half when Tom passed away," Arivello said. "We miss you, buddy."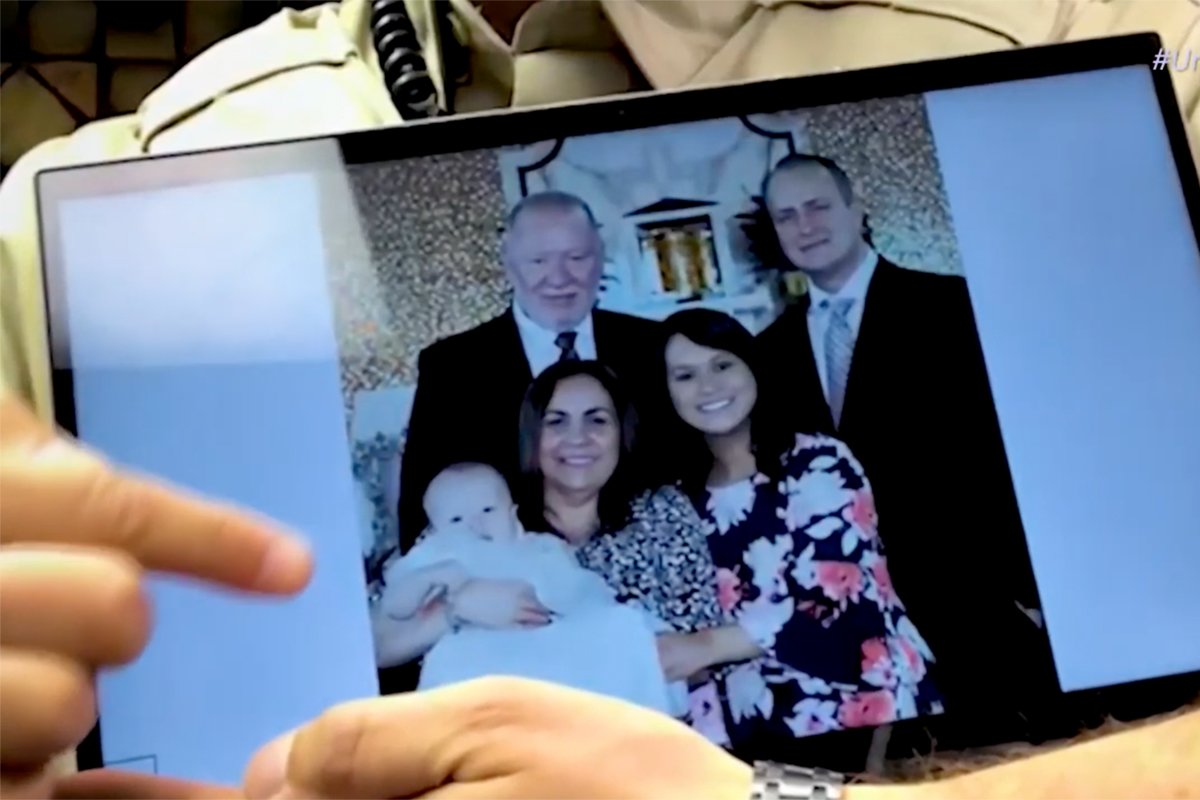 Arivello spoke at the National Law Enforcement Officers Memorial Fund's 33rd Annual Candlelight Vigil Friday night. Each year as the finale to Police Week, the memorial adds the names of all law enforcement officers killed on duty over the last year. In 2020, memorial officials say, 295 officers died on duty or from duty-related illnesses or injuries, like contracting COVID-19. The annual roll call is held during a candlelight vigil that is normally held on the National Mall in Washington. This year, for the second year in a row, the vigil was virtual. A live vigil is planned for October.
Arivello was one of dozens of speakers who helped remember the names of fallen officers. His tribute to Booz came early in the virtual vigil. Booz died from complications related to COVID-19 June 6, 2020, after contracting the disease on the job.
COVID-19 was at the forefront of Friday's ceremony. Over half the officers listed died of it, according to the NLEOMF's findings, with the disease killing 182.
Traditionally, people related to fallen officers gather with supporters in Washington, DC, where they read the names of every officer who died in the line of duty the preceding year, telling stories about many of them. This year, 394 names have been added to the memorial wall, including 99 historical entries discovered by foundation researchers. The historic names, some of which date to the early 1900s, are an effort by the foundation to document LEO deaths more precisely from eras when records were, at best, scattershot.
Foundation CEO Marcia Ferranto said that the organization will hold an in-person candlelight vigil in October, by which time pandemic restrictions likely will have been lifted. At that event, names that would have been called at both the 2020 and the 2021 events — over 700 in all — will be read together.
Read Next: California Police Officer Killed on Duty, Neighbor Tackles Suspect