This October, Black Rifle Coffee Company's Richard Ryan, who you may know from the popular YouTube channel FullMag, got the chance to fulfill a dream he's had for over a decade: mounting an M61 Vulcan cannon to the top of a Toyota Prius.
Everyone knows what a Prius is, but the uninitiated may not be familiar with the beastly, Gatling-style M61 Vulcan. The Federation of American Scientists defines the M61 Vulcan as "a hydraulically driven, 6 barreled, rotary action, air cooled, electrically fired weapon, with selectable rates of fire of either 4000 or 6000 rounds per minute." With that kind of incredible firepower, this angel of death has graced a variety of U.S. jet fighters since the 1950s, as well as the AC-130 gunship — it even felled 39 Soviet-made MiG's during the Vietnam War.
To pull off this ridiculously awesome feat, Ryan partnered with companies like Hamilton & Sons, known for their involvement in restorations of large weapons and historical recreations, and Battlefield Vegas, which acquires rare equipment for the everyday bro or broette to use. Between Bureau of Alcohol, Tobacco, Firearms, and Explosives (ATF) licenses and the actual manufacturing and acquiring of weapons, the logistics for a video of this scale is neither inexpensive nor easy, so great sponsors were key.
With all that hard work in the rear view, Ryan took some time to explain to Coffee, or Die Magazine exactly how his grand plan came to fruition:
Step 1: Watch "Predator" a lot as a kid and develop a deep appreciation for Jesse Ventura's Old Painless minigun; fire an even bigger minigun as an adult and find it still isn't satisfying enough.
Step 2: Get tricked by clickbait YouTube videos that claim to have close-up or slo-mo footage of an M61 Vulcan but don't. Vow to make your own video someday because fuck those posers!
Step 3: Drink a cup of strong coffee and devise an absurd plan — like mounting a Vulcan to a milquetoast hybrid vehicle instead of a fighter jet or tank (boring!). "I wanted that counterculture of the Prius. Mounting it to one of those would be epic."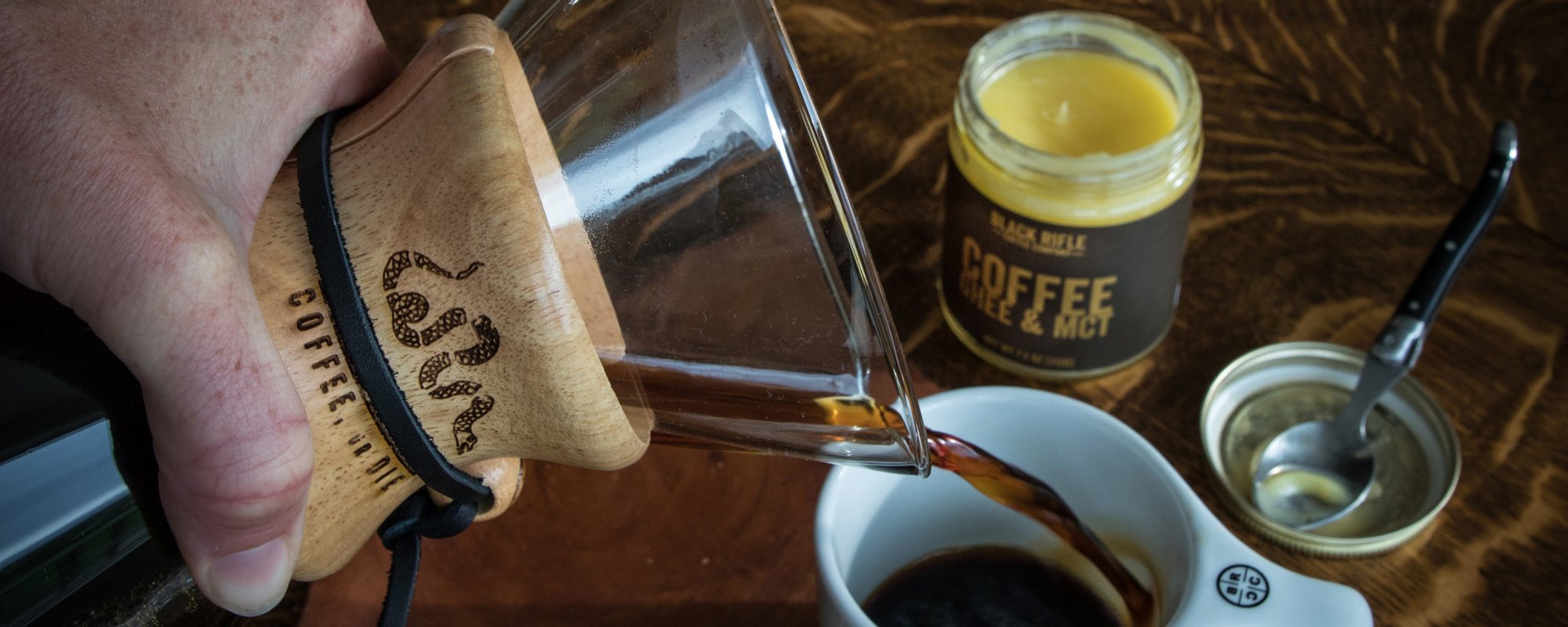 Step 4: Wait. Drink coffee. Wait some more. For eons. Due to the National Firearms Act, machine guns manufactured before 1986 are extraordinarily expensive, and something as rare as a Vulcan cannon is essentially priceless.
Step 5: Six years later, become friends with awesome people, the kind of people who can get their hands on a Vulcan stripped off a demilitarized F-16. Thanks, Battlefield Vegas!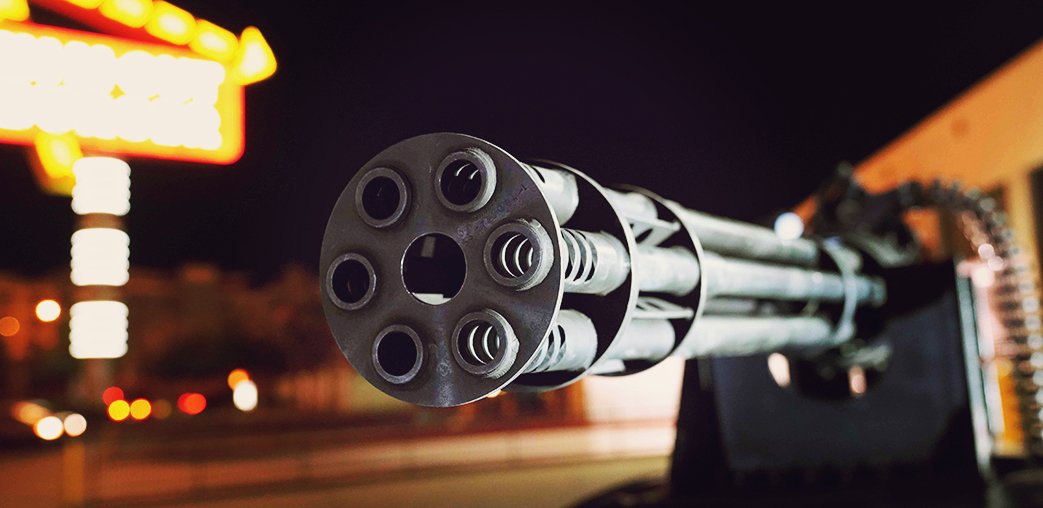 Step 6: Bring all the pieces together to modify the gun and the car. Replace the gun's hydraulic-fed system with an electrical-fed system, as well as electrical primers and new motors. At the same time, strip the entire interior of the car to handle the amount of kinetic energy put out by the weapon: new floor pan, roll cage, and mounting system for the roof, accidentally making the first Prius that someone might actually call "bad ass" in the process.
Step 7: Make sure you're dressed appropriately for the job.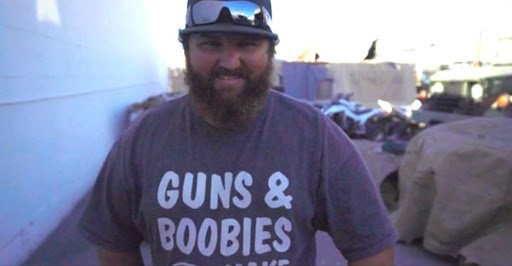 Step 8: Get a quote from General Dynamics for the ammunition. It costs $27 per round, meaning the gun will blow through $180,000 for one minute of sustained fire. Have small heart attack. Drink more coffee.
Step 9: Test everything. Go through six months of meticulous steps, not knowing if everything is going to work. "We were tiptoeing through, shooting five rounds here, three rounds there."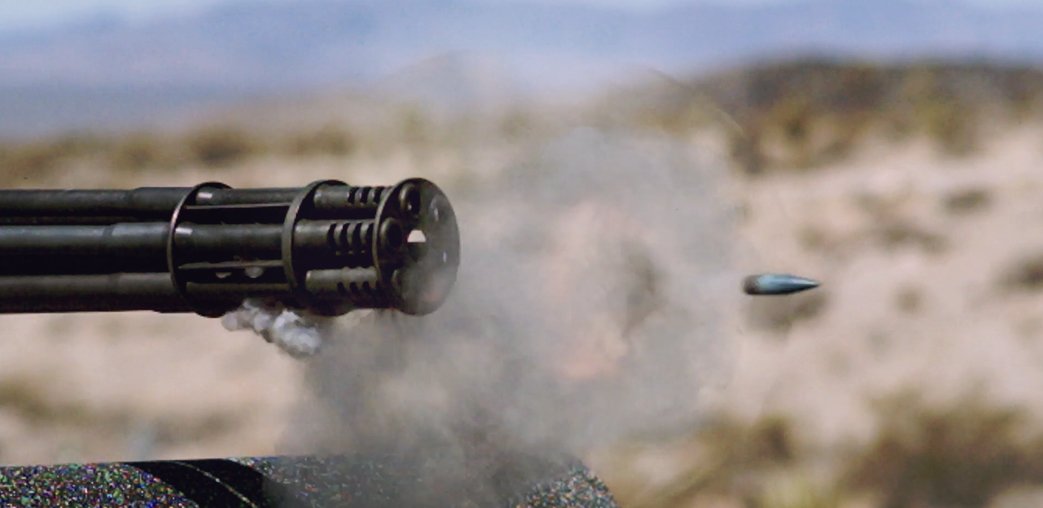 Step 10: Completely blow out the windshield due to overpressure. #mybad
Step 11: "Borrow" about 15 feet of leftover gym flooring from Mat Best's new gym to roll up and put under the gun so you don't blow out the windshield again. "I don't want to Mad Max the vehicle; I want it to be street legal because I think that's funnier."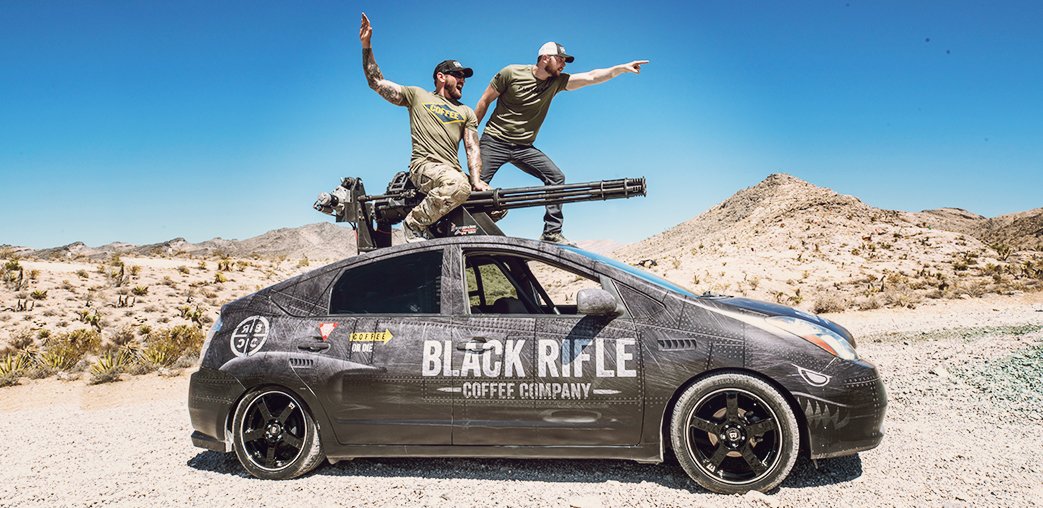 Step 11.5: Take time to think about how awesome it is that it's even possible for a Vulcan-mounted Prius to be street legal.
Step 12: Wait for monsoon season so that you don't contribute to any forest fires.
Step 13: Look the happiest anyone has ever looked driving a Prius.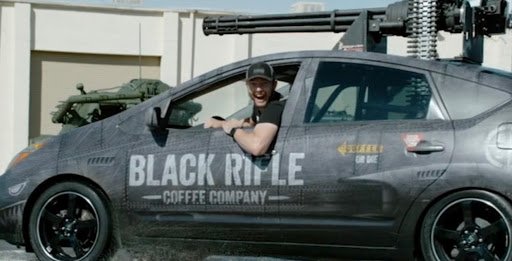 Step 14: Finally achieve your dream of showing those YouTube weaponry rickrollers that anything can be done with a good cup of coffee and a can-do attitude.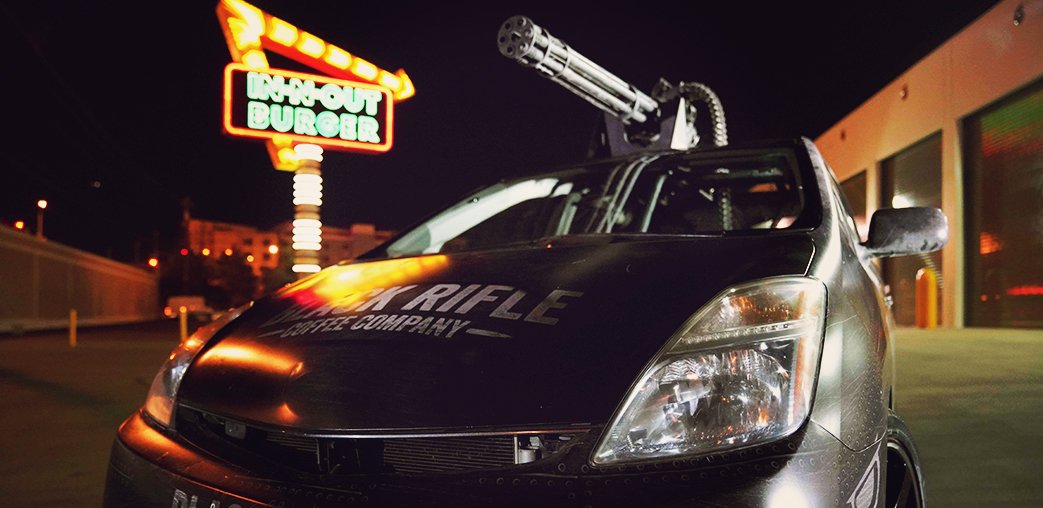 Step 15: Share. Let everyone who worked on the project have a turn to shoot because you're a generous gun god — but also because part of you feels safer standing at a distance.
Correction: The original version of this article stated that the total cost of ammunition for one minute of sustained fire is $18,000. This was an error, the article has been edited to the correct amount of $180,000.