An exchange of gunfire following a traffic stop in Wadena County, Minnesota, left a deputy and a police officer shot and two motorists who were involved in the shooting incident dead Saturday night.
According to a Wadena County Sheriff's Office media release, just before 9 p.m., a WCSO deputy attempted to pull over a vehicle near the intersection of 205th Avenue and 280th Street in North Germany Township, Minnesota. The vehicle eventually stopped around the intersection of 205th Avenue and 270th Street, where a struggle ensued between the driver and the WCSO deputy.
At some point during the struggle, a second driver arrived, followed by a Sebeka Police Department officer. The WCSO media release says "at least one of the motorists began shooting at the officers," and one of the officers returned fire. All four involved were struck by gunfire.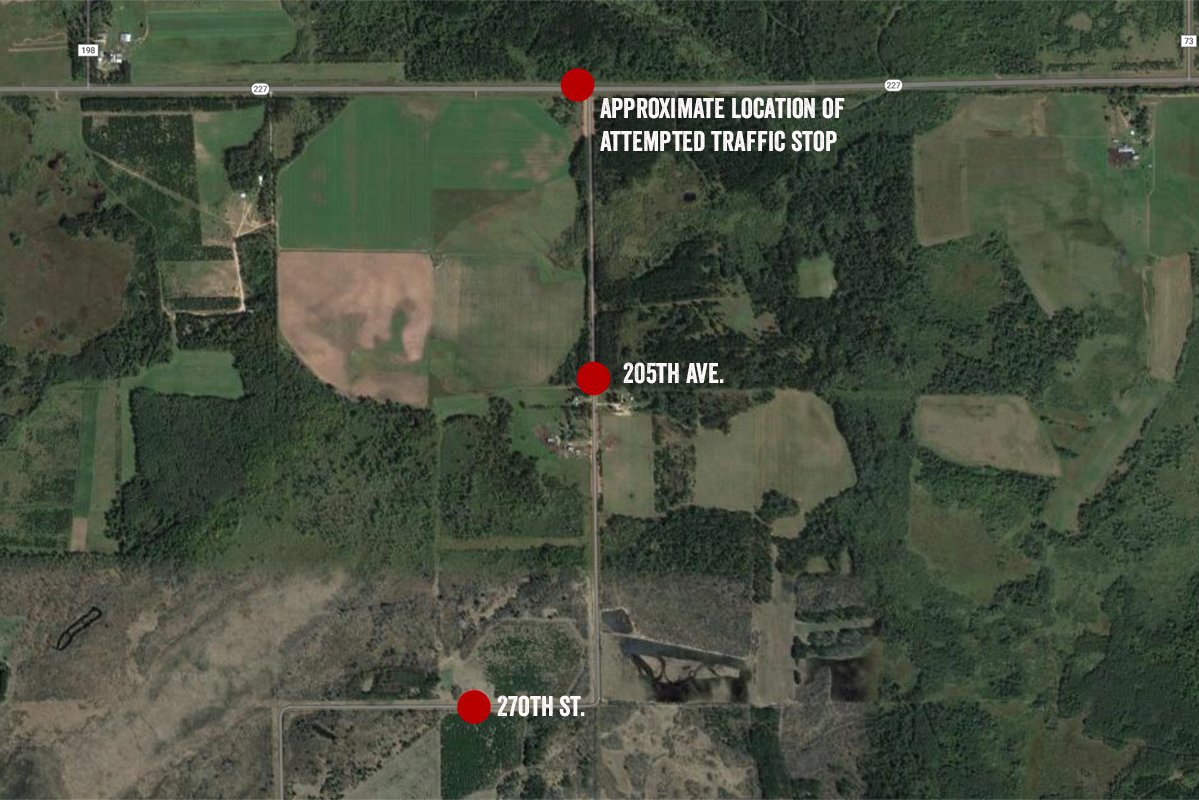 The WCSO deputy was transported by emergency medical services to St. Joseph's Health in Park Rapids, Minnesota, before being transported to North Memorial Health Hospital for higher care. The WCSO said the deputy has serious but non-life-threatening gunshot wounds.
One of the motorists was pronounced dead at the scene. The other was transported to Tri-County Health Care in Wadena, Minnesota, and later died.
According to a Minnesota Department of Public Safety Bureau of Criminal Apprehension (BCA) release, the SPD officer was hit on his vest. His plate carrier stopped the round, and he did not require medical treatment. The BCA also said the WCSO deputy was released from the hospital on Sunday and is recovering at home.
The BCA is the lead agency investigating the incident. The names of the two deceased will be released after autopsies are complete and the families of the deceased are notified.
Read Next: