Maj. Gen. Stephen J. Maranian was suspended from his role as commandant at the US Army War College in Carlisle, Pennsylvania, on Feb. 9.
According to Army spokeswoman Cynthia Smith, Maranian's suspension was due to an allegation of inappropriate unwanted touching, "unrelated to his current position." A military protective order was issued against Maranian on the day his suspension was announced. Military protective orders are generally implemented in cases of domestic violence.
"As this allegation is currently under investigation by Special Agents from the U.S. Army Criminal Investigative Command, no further information will be released at this time to protect the integrity of the investigative process," Col. Cathy Wilkinson, chief of Army media relations, told Task & Purpose.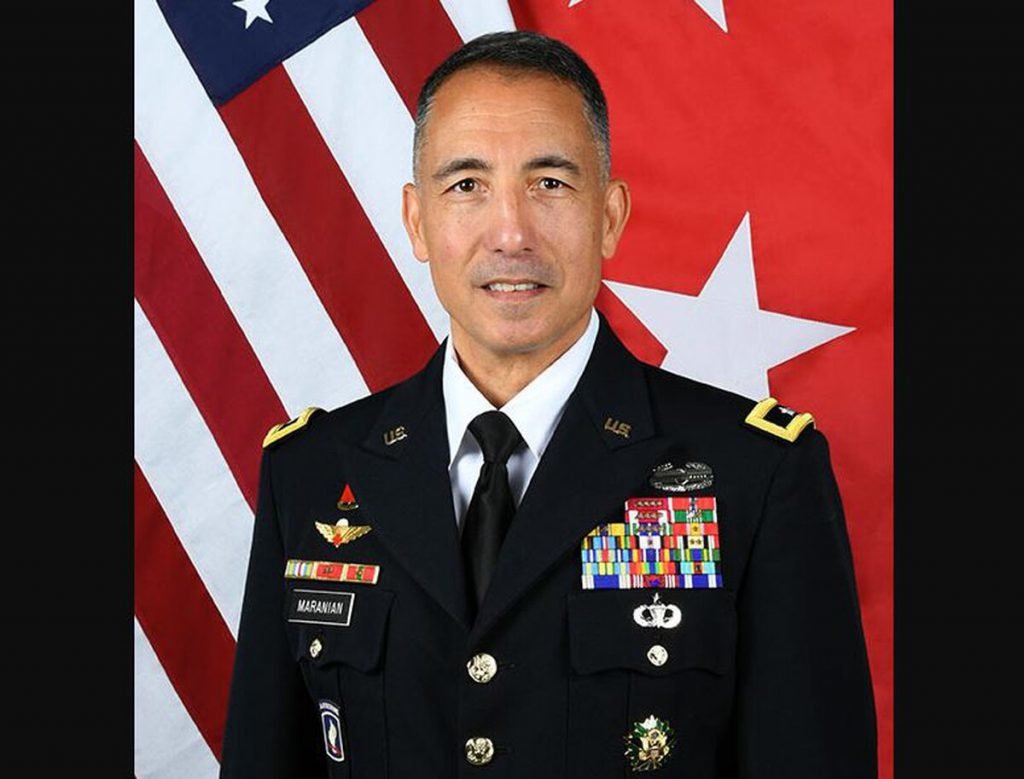 "These are allegations at this time, and [Maj. Gen.] Maranian is presumed innocent until and if proven otherwise," Wilkinson said.
While the allegations do not involve Maranian's role at the college, military culture relating to sexual harassment and assault is under a microscope. The most recent annual report on sexual assault in the military stated, "The Department of Defense strives to advance a military culture free from sexual assault." Yet reports of sexual assaults rose in number by 3% between 2018 and 2019, and recent high-profile events such as the death of Vanessa Guillén at Fort Hood, Texas, have brought a new level of attention to sexual assault and harassment in the military.
Following Guillén's murder, an independent committee created a full review of the attitudes at Fort Hood pertaining to sexual assault and harassment. Although the report is primarily concerned with Fort Hood itself, two of the findings of the committee were that the Army's Sexual Harassment/Assault Response and Prevention (SHARP) program is structurally flawed at an institutional level and that the mechanics of the Army's adjudication process degrade confidence in the SHARP program. According to the committee, the Army's culture is reactive rather than proactive, focusing more on response than on prevention.
Maj. Gen. David Hill, previously deputy commander of the Army Corps of Engineers, is now acting commandant at the US Army War College. Maranian became commandant last July. The US Army War College is one of the military's senior service colleges for graduate-level instruction of senior officers.