In response to the "horrific images" and "heart-wrenching accounts of brutality" that have emerged from Russia's invasion of Ukraine, the United States' top prosecutor announced the formation of a new team to investigate war crimes. The team will be led by longtime Department of Justice official and famed "Nazi hunter" Eli Rosenbaum.
"There is no hiding place for war criminals," Attorney General Merrick Garland said in a Department of Justice press release Tuesday, June 21, announcing the launch of the War Crimes Accountability Team.
The team is intended to centralize efforts across the DOJ and other federal departments, coordinating investigations involving human rights abuses and war crimes. The team will provide technical assistance in areas such as evidence collection, forensics, legal analysis, and criminal prosecution advice, according to the release.
The team is also expected to contribute to the ongoing investigation of potential war crimes over which the US has jurisdiction, including the killing and wounding of American journalists who were reporting on the Russian invasion.
At the helm will be Rosenbaum, a 36-year veteran of the DOJ who previously directed efforts to identify and deport Nazi war criminals living in the US. Rosenbaum and his staff have won more cases against accused Nazis than law enforcement in all other countries combined, according to the DOJ, earning Rosenbaum the nickname "Nazi hunter." During his tenure, the Office of Special Investigations prosecuted nearly 140 cases, of which 109 ended with accused Nazis being deported or stripped of their citizenship.
The office's most recent success came in 2021, when 95-year-old Friedrich Karl Berger was deported from Tennessee to Germany for serving as an armed guard in the Neuengamme Concentration Camp system almost 80 years prior.
The DOJ disclosed the formation of the new team as Garland made an unannounced trip to Ukraine to meet with his counterpart there, Prosecutor General Iryna Venediktova, and discuss efforts to identify, apprehend, and prosecute individuals suspected of war crimes.
"[The DOJ] will be relentless in our efforts to hold accountable every person complicit in the commission of war crimes, torture, and other grave violations during the unprovoked conflict in Ukraine," Garland said in the statement.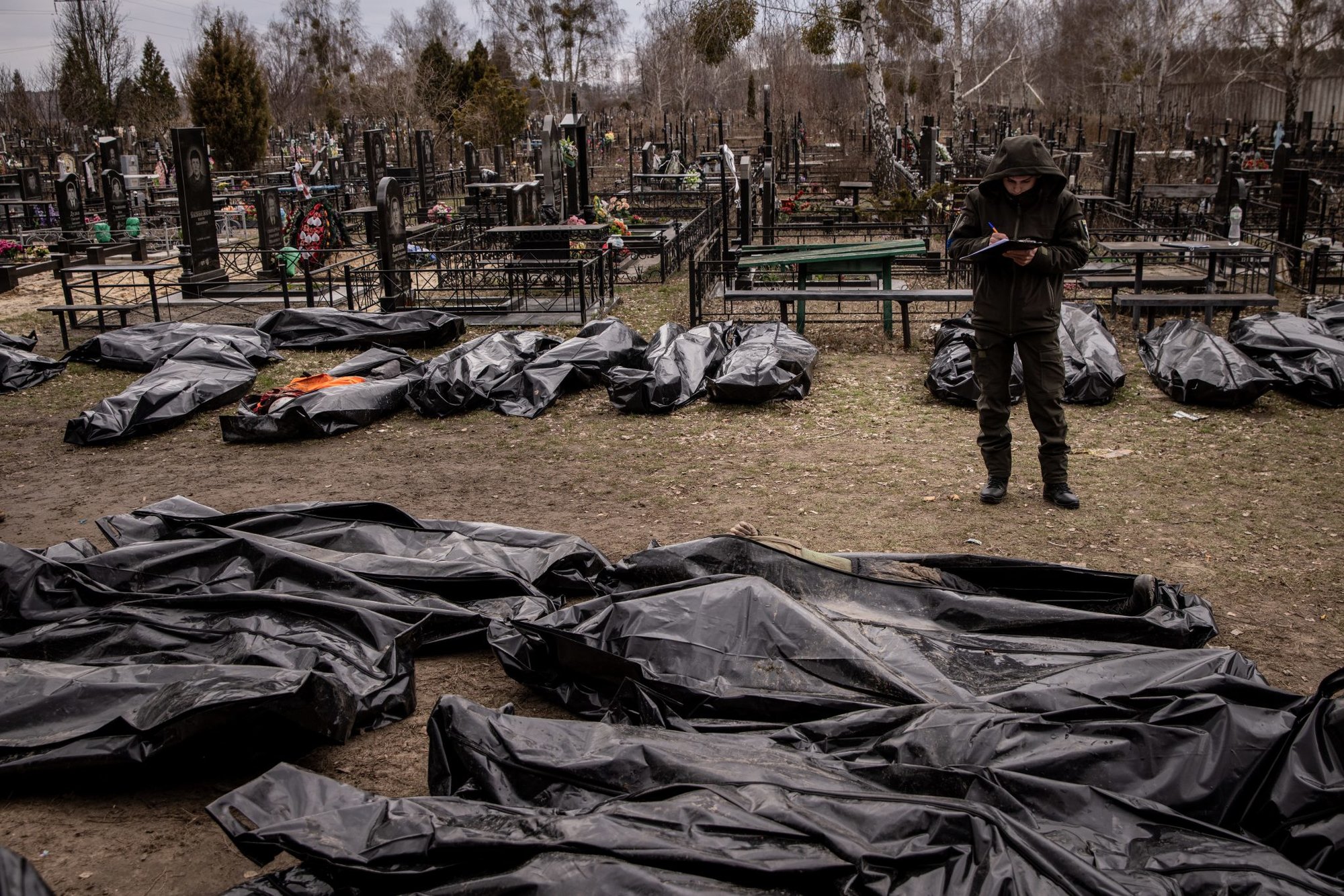 The US government's promise to help investigate and prosecute suspected war criminals is one of several tasks the DOJ has taken on in response to Russia's invasion of Ukraine.
The KleptoCapture Task Force has been enforcing sanctions against Russian oligarchs accused of supporting Putin's regime and its attack on Ukraine. Since its formation in March, the task force has facilitated the seizure of two yachts, disrupted a global botnet controlled by the Russian military intelligence agency, seized millions of dollars, and helped the US government secure warrants to seize two luxury airplanes, according to the DOJ.
In Tuesday's release, the DOJ said it would send two attorneys to US embassies — one located in Europe and the other in the Middle East — to support the KleptoCapture Task Force. The department also said it would add an unspecified number of additional personnel to better enforce sanctions and other economic actions taken against Russia, including a prosecutor who will advise Ukrainian officials on combating "kleptocracy, corruption, and money laundering."
Read Next: