A Category 5 monstrosity, Hurricane Maria careened into Puerto Rico on Sept. 20, 2017. The deadly storm devastated the island's infrastructure and thwarted access to food and water. In Maria's aftermath, roads were blocked by debris, flooding, and mudslides. According to some accounts, the damage inflicted on Puerto Rico was estimated to be as costly as $94 billion.
In its immediate aftermath, the storm killed 64 people in Puerto Rico. Over time, however, that number rose to 2,975, according to a 2018 study from George Washington University.
Puerto Rico needed help, and with the response from Washington and the Federal Emergency Management Agency moving slowly, veterans from all over the US stepped up to lend a helping hand.
Mylee Cardenas, an Army veteran and founder of the Warfighter Disaster Response Team, told Coffee or Die Magazine that her team was ready, willing, and able to serve — with experience garnered from previous disaster-relief efforts.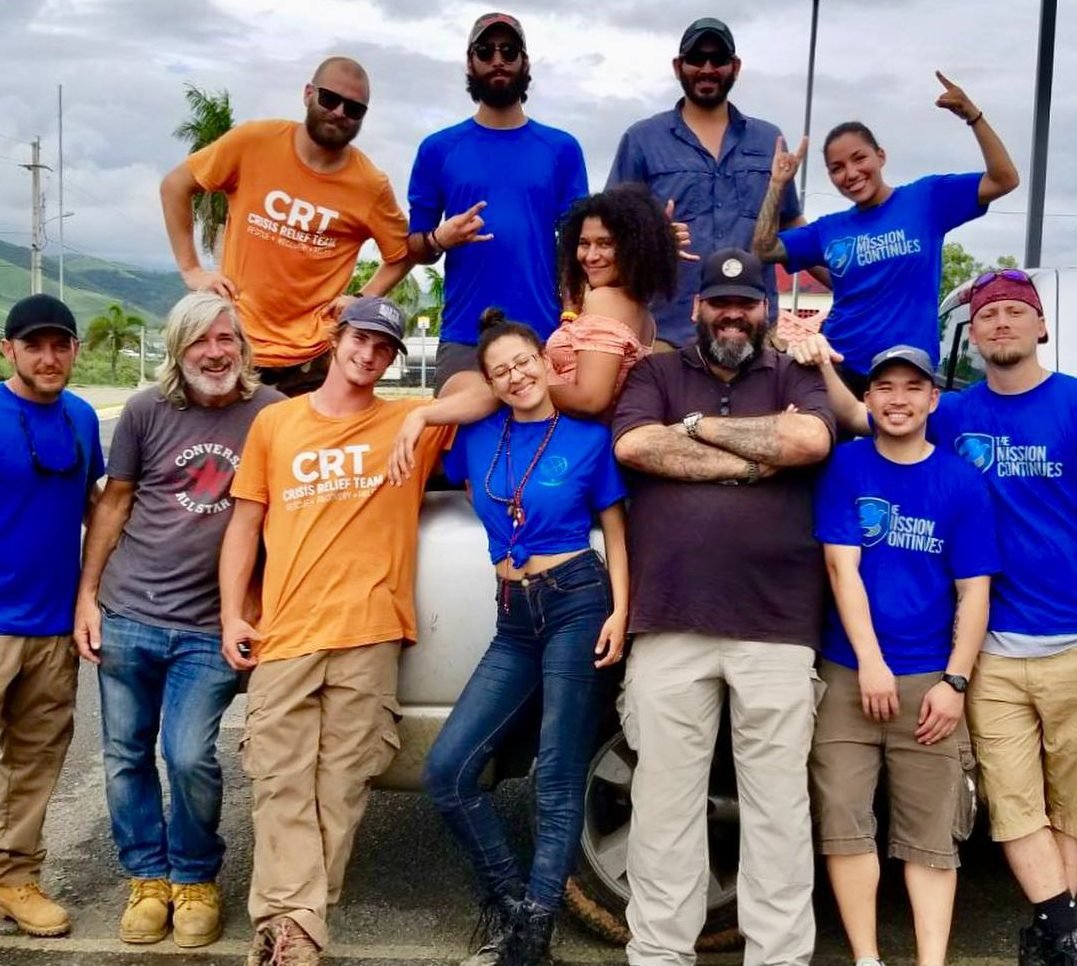 In Puerto Rico, Cardenas worked with two Army veterans: Matt Sanders and Justin Bullock.
The trio already had experience with hurricane cleanup, having volunteered during the aftermath of hurricanes Harvey and Irma — in fact, they crossed paths in the Florida Keys after Irma's wrath. The Warfighter Disaster Response Team, or DRT, organization began as a small band of veterans and their friends.
For the group's veteran members, the commitment to public service helped ease their transitions into civilian life. "The whole point was to be of service after service," Cardenas said, adding that some veterans struggle with the pace of civilian life after working in high-tempo, combat environments.
"Not to get too personal, but everyone there had something they were dealing with in their lives that left a void," Sanders explained. "The work we did in Puerto Rico during Maria filled that void."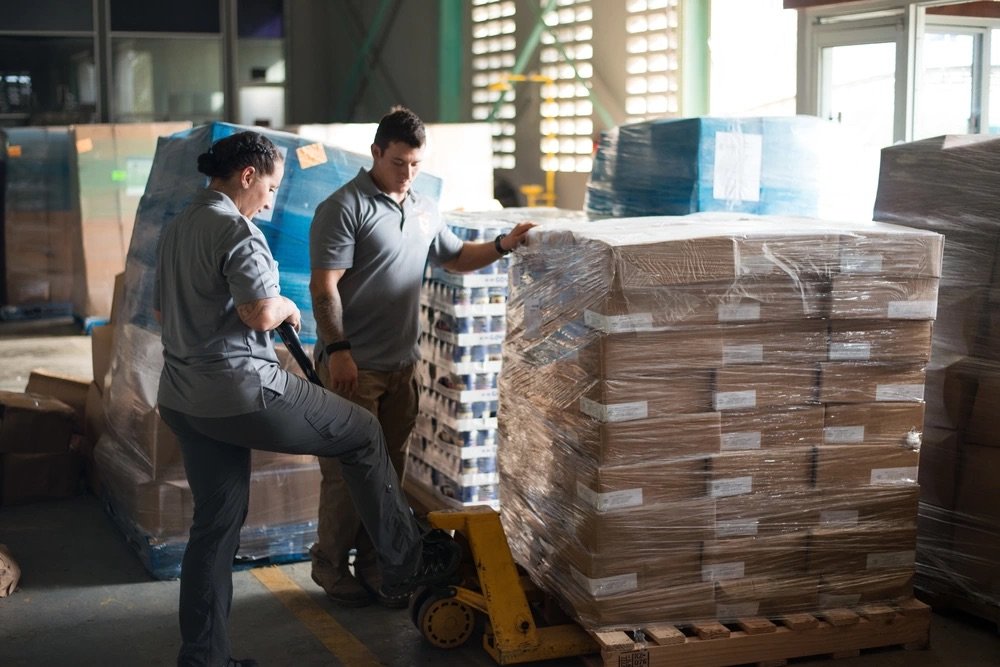 "Veterans spend so much time abroad using their skills to help someone else's community but never have the opportunity to do it for their own," Cardenas said. "It did us all good to be able to finally contribute our extensive training to something that was personal to us without asking to be paid."
Working out of the airport in Mayaguez, Puerto Rico, Warfighter DRT had access to two Chinook helicopters from the Pennsylvania National Guard. It was also able to use FEMA vehicles, pallets of supplies, and donations, which came pouring in from all over the US.
Small units of three to five people broke out the maps, designated areas of operation for each group, and coordinated helicopter supply drops.
Other veteran-run relief organizations also pitched in, including Nomad Humanitarian Works and Task Force 75. "The community called us the Iñasco Expendables," Bullock said.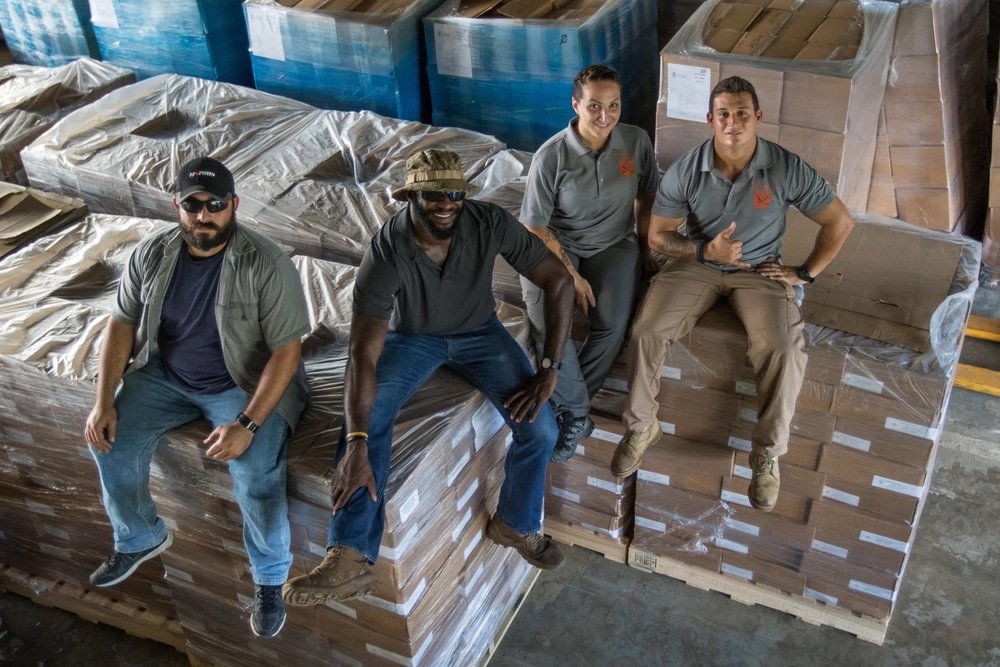 The frenetic pace of work ultimately led to Warfighter DRT's dissolution, Cardenas said. However, she aims to continue nonprofit disaster-relief work. Her goal is to educate Puerto Ricans in first aid, debris removal, road repair, and establishing self-sufficient programs for agricultural development.
"It would be similar to how the cycle of war works," Cardenas said. "We would have a three-tiered approach: response, recovery, and ultimately, stabilization operations."
Currently, Puerto Rico's ongoing recovery has been stymied by local government corruption and the slow pace of Washington funding. Infrastructure and utility shortfalls dating back to 1989's Hurricane Hugo still plague many mountain communities. The promised hospital in Vieques has yet to break ground. There's a lot to be done, offering some veteran volunteers a long-term mission.
"I'm incredibly proud of our work," Bullock said, adding that Puerto Rico still needs help. "I loved it so much that I moved there after the relief effort."
---
Editor's note: This article has been updated to indicate that Mylee Cardenas is an Army veteran, not a Marine Corps veteran.
Read Next: