Far too often, veterans who have proven themselves in the military find it difficult to articulate their learned skills in the civilian world. Jason Van Camp — a graduate of the U.S. Military Academy at West Point, decorated Special Forces veteran, and founder of Warrior Rising — decided this narrative would not apply to him.
Upon separating from the military in 2015, Van Camp looked around, realized many of his friends were well on their way to successful careers, and figured he could do it, too. Armed as an officer with his academy training, numerous combat deployments in the Middle East and Africa, and an MBA from Brigham Young University, he started a leadership consulting firm called Mission 6 Zero (M60).
M60 quickly found a niche working with professional sports teams. Van Camp reached out to many of his former military colleagues to work as instructors, specifically those who had been wounded in combat.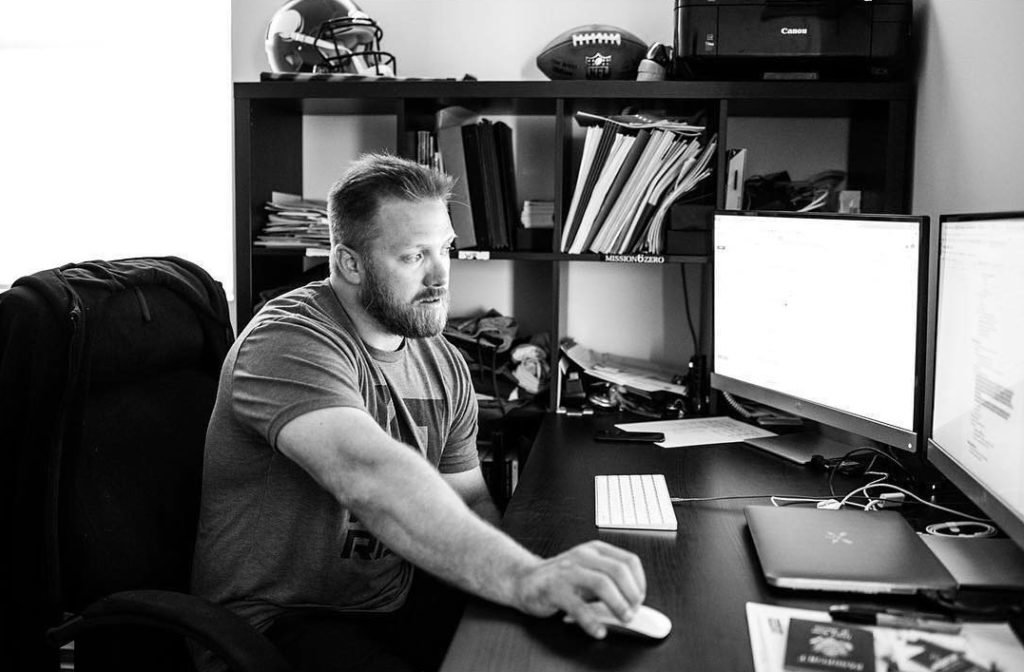 "It gave these guys a chance to make some money, be back on a team, and share their stories about overcoming adversity," he said. "It was powerful for the client."
After finishing an engagement with the Oakland Raiders in late 2015, Van Camp was sitting around with his crew for a casual debriefing session. Being a former officer, he instinctively felt the need to inquire about the status of their personal lives and asked if there was anything they needed. The conversation would be a game-changing reality check.
"After an awkward moment of silence, one of them finally spoke up," Van Camp recalled. "'Jason,' he said, 'we get large disability checks from the government. There are also a bunch of great charities to take us hunting and fishing.' Another shared that a charity had recently built him a $500,000 [barrier-free] home. I congratulated the guys and told them they earned all of it, but they got really quiet and looked down at the floor. I could tell something was up, so I asked them to tell me what was going on."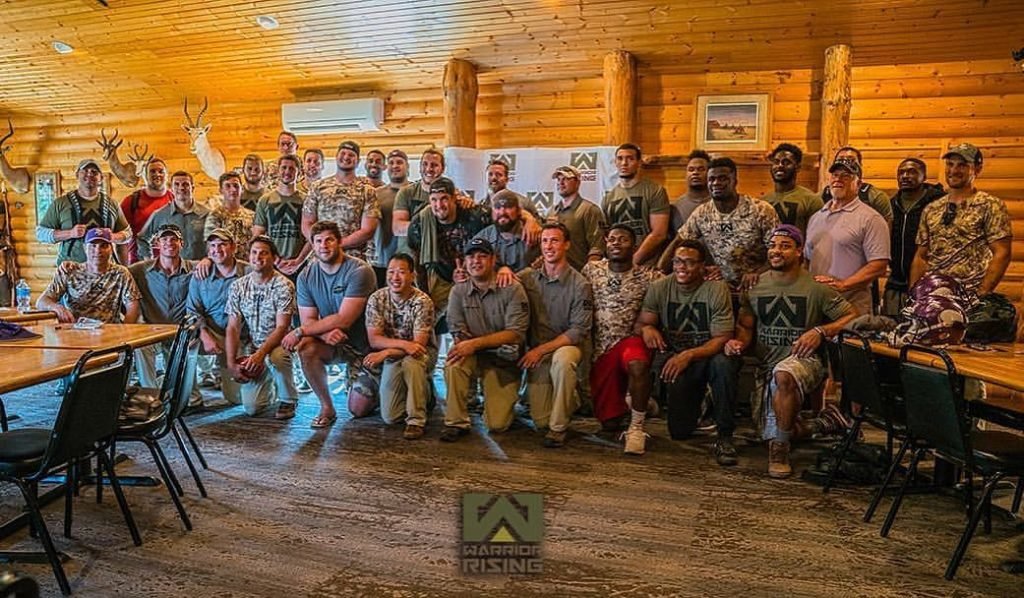 The issue, Van Camp found out, was not that these veterans were ungrateful. Rather, it was that the benefits did nothing to give them a sense of purpose. The guy who had mentioned the house revealed he didn't like living there because he felt guilty.
"I contributed nothing to my home like I wanted to," Van Camp recalled the veteran saying. "I didn't earn it. Most days I sit outside and smoke weed all day…. I joined the military for a reason. It wasn't about money. It was about purpose, serving other people, discipline, hard work, and patriotism. I don't have that any longer. People just give me stuff for free and do things for me."
Through further discussion, Van Camp learned that many of his fellow veterans had ambitions of following in his footsteps — building their own businesses to deliver a sense of independence and accomplishment. Van Camp listened to these concerns, inquired about their business ideas, and began to coach them on the viability of these ideas (or lack thereof). He explained that businesses don't just happen — they require start-up capital, a business plan, and proforma. Most in Van Camp's "business 101" class stared back at him with blank looks. "What in the fuck are you talking about?" one of them asked. The seeds of Warrior Rising were sown.
Warrior Rising is a 501(c)3 nonprofit organization based in Salt Lake City. It's a closely knit family of supporters who help veteran entrepreneurs (or "vetrepreneurs") to start or accelerate businesses. Warrior Rising "seeks to make a difference for those veterans who want to continue to serve, lead, and profit from their own achievement." Since its founding in 2015, Warrior Rising has quickly transformed its small, regional reach into a major national presence. Today, the organization assists veterans in every single state in the union.
In addition to his work with Warrior Rising, Van Camp is also an author. His first book, "Deliberate Discomfort," was released in February. In it, Van Camp describes his experience taking command of a team of combat-hardened, Special Forces warriors. It also provides a first-hand account of intense battles and lessons learned on the battlefield.
Van Camp knew there were other nonprofits and organizations that provided similar services, but felt he could do better. Warrior Rising developed a four-step model to guide applicants through the process of starting a business. It begins with "Warrior Academy," a self-paced, online course that helps veterans leverage their military training and experience to create a business plan.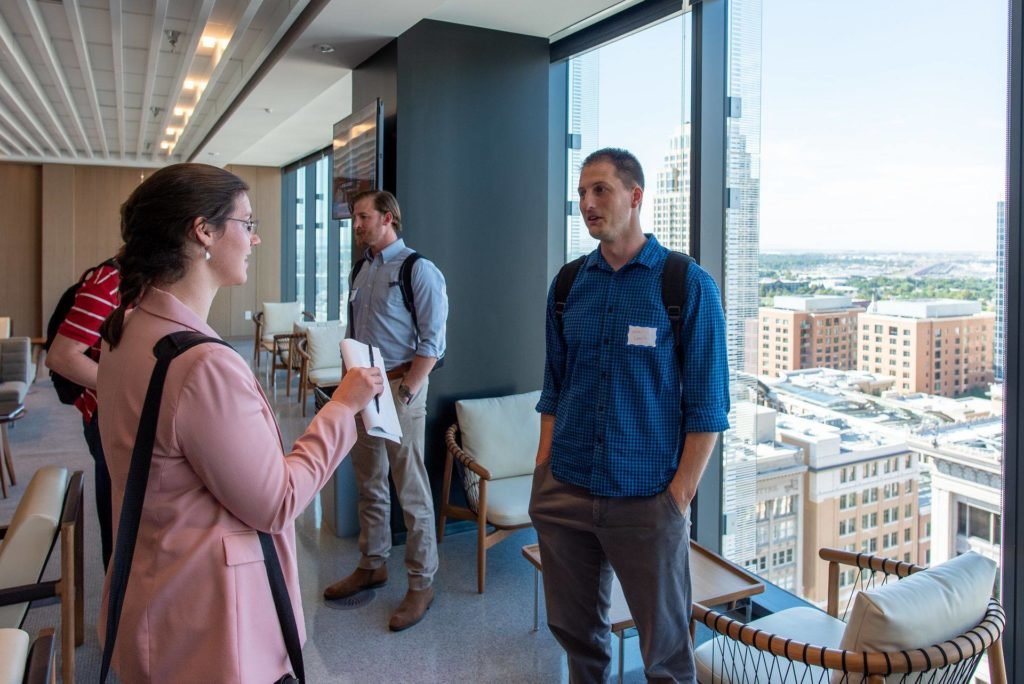 Step 2 connects each veteran with a mentor who has been successful in starting and running a business. The mentor may or may not also be a veteran. The pair work together to create a go-to-market business plan. If the vetrepreneur and mentor are not a good fit, the Warrior Rising team finds a more harmonious match.
Once the business plan is sound, the process moves to step 3 — financial assistance — which consists of a grant, loan, or investment opportunity. Early on, Warrior Rising primarily awarded grants to its veteran start-ups. However, as the organization has grown, the limited number of available grants has shifted the emphasis toward investment opportunities instead.
In its first year, Warrior Rising helped six veterans start businesses.
The final step is one that never really ends — and that's plugging the vetrepreneur into a local or regional community of peers. "We've created chapters — we call them platoons — all over the country," Van Camp said. "Veterans and veteran supporters in the network get together on a regular basis to talk, eat, and drink. We encourage them to invite guest speakers to their events, go shooting together, and just build relationships." In this way, Warrior Rising graduates learn the importance of getting out from behind the desk and interacting with potential customers, vendors, and other successful business owners.
In its first year, Warrior Rising helped six veterans start businesses. Since then, the organization's reach has grown exponentially. In 2019, Van Camp and team raised nearly $1 million for 1,016 veterans. Van Camp credits the growth to his focus on programming, which accounted for greater than 80 percent of Warrior Rising's budget and brought in some new hires and a formal marketing effort. And then there's the word-of-mouth factor, which increases exponentially as the number of satisfied clients grows.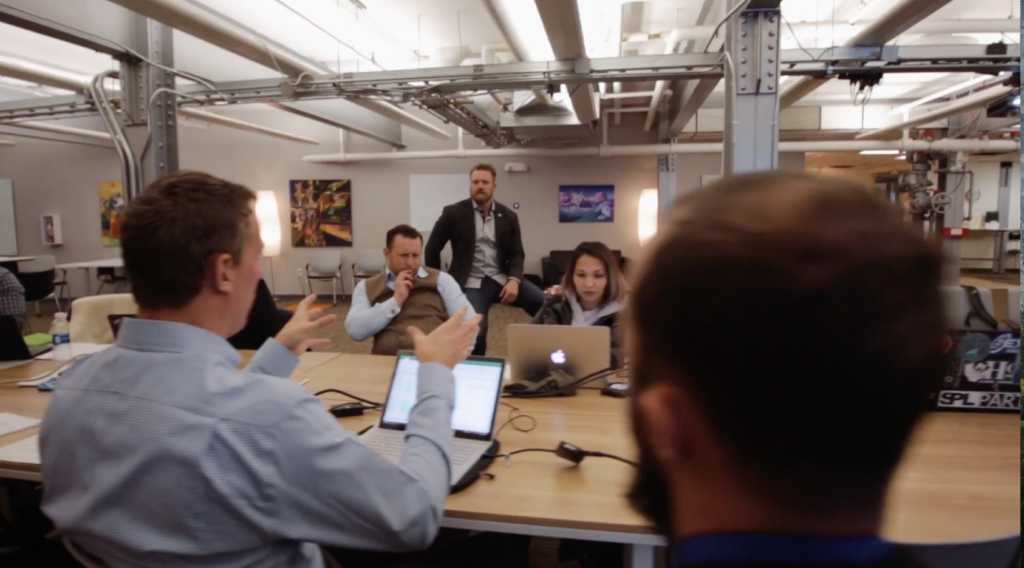 Veterans interested in requesting help from Warrior Rising are encouraged to fill out an application online. Van Camp said that the application is not intimidating.
"We simply want to vet that you are a veteran and that you're serious about starting a business." he said. "One thing we're proud of, something other organizations do not have, is our personal intake specialist committee. That means someone — an actual person — is going to call you back within 48 hours of receiving your application. This person is going to have a 30-minute conversation with you about your life, goals, aspirations, business ideas, and available resources."
Van Camp went on to explain that, in some cases, the intake specialist may actually talk an applicant out of starting a business because the idea may not be viable or the timing of certain circumstances may interfere with a successful start-up.
"Sometimes," he said, "telling a veteran to avoid starting a business is the right call. It can prevent serious financial and emotional consequences."