A retired Rhode Island firefighter with a grudge against his old department and local cops faces federal charges for a seven-year online campaign threatening violence against scores of officials.
On Wednesday, Feb. 2, US District Court Magistrate Judge Lincoln D. Almond released Barry J. LaFleur, 57, on a $10,000 bond after the Cranston man was charged with making violent threats. If convicted, LaFleur faces up to five years behind bars. He's confined to his home and wears an electronic monitor, according to the US Department of Justice.
Attempts by Coffee or Die Magazine to reach LaFleur were unsuccessful. He doesn't appear to have a listed telephone number and email messages to the former firefighter and his attorney went unanswered.
LaFleur's beef with law enforcement and other government agencies came to light in 2014, while he was a lieutenant with 23 years of service to the Warwick Fire Department, according to a criminal complaint filed by Warwick Police Detective Scott Chanthaphouvong on behalf of the FBI's Joint Terrorism Task Force.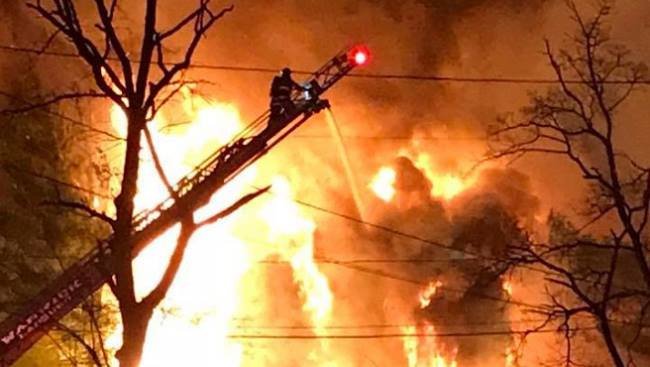 At the time, LaFleur was temporarily sidelined from his duties by a work-related injury. He never reported back to his station and had been placed on administrative leave without pay. Then he sent 37 emails, some threatening, to Fire Chief Edmund Armstrong, Chanthaphouvong wrote.
A physician recommended that LaFleur not return to duty due to mental health concerns, which allegedly triggered the lieutenant to threaten "to shoot or kill multiple members" of his own fire department, according to the court filing.
LaFleur allegedly began firing 57 graphic messages to the Rhode Island governor's office that seemed to imply an imminent terrorist attack.
Although the Warwick Police Department arrested LaFleur for making crank or obscene phone calls and threats to public officials, the charges were dropped in late 2014.
He entered the FBI's radar in 2017, when a citizen in Arizona reported comments made on the social platform Disqus by someone using the name "TheShapeofThings."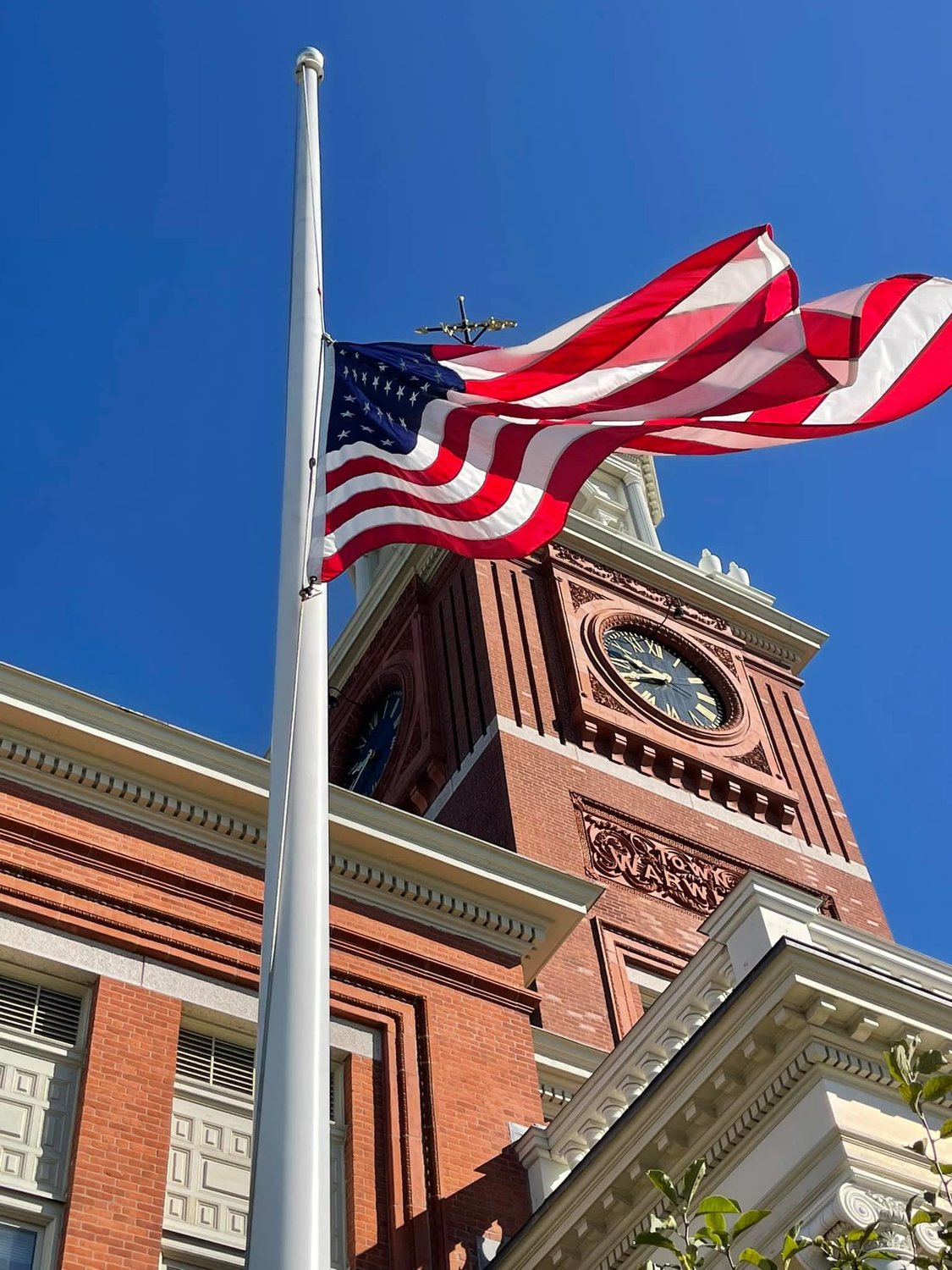 "My exodus form Americanism started when I was a city firefighter openly discriminated again by city administrators in the city of Warwick, Rhode Island," the user wrote. "I got in full swing when police started coming to my home and intimidating me for political reasons. Now I am a full blown terrorist that hates America and would love to see it reduced to a heap of smouldering ashes for the betterment of humanity."
The comment ended by saying Warwick was begging to be the "epicenter of a hideous workplace slaughter."
Agents began hunting for similar threats on other sites and stumbled onto an early 2017 comment on lawofficer.com.
"I hate police," it said. "Literally. I am a veteran that was a lieutenant on the city of Warwick fire department when I was labeled a terrorist that was threatening to kill multiple on duty firefighters and given the full cop treatment…I am waiting for one of you American heroes to put a bullet in my head and finish the job. Feel free, it would be better that living in your hell."
According to the federal complaint, LaFleur admitted to writing the posts and was let off with an admonishment from the FBI.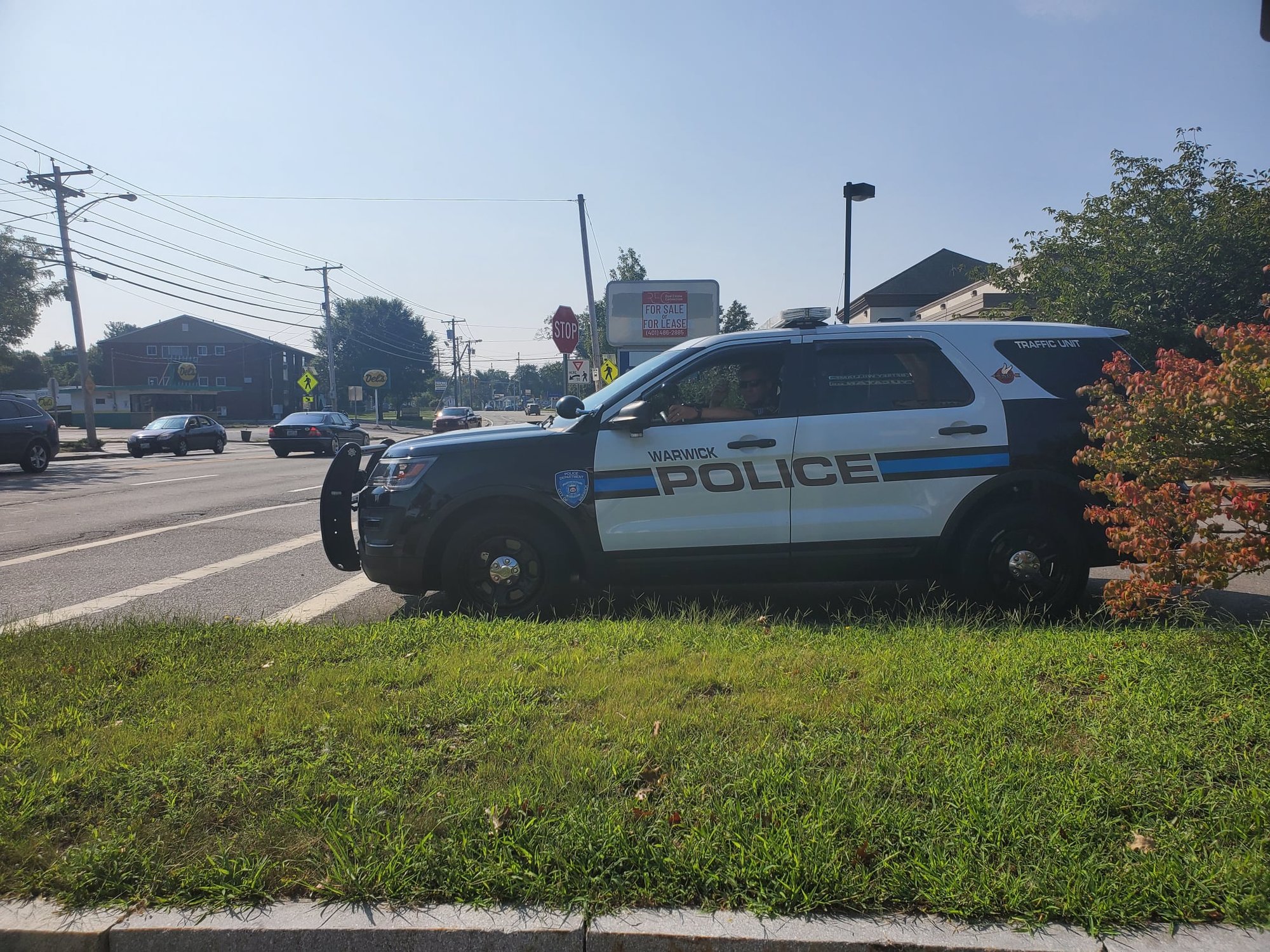 In early 2018, however, the Rhode Island State Police received a complaint from a concerned sheriff's deputy in Louisiana, who pointed the troopers to a comment left by "Warfire911" under an online Los Angeles Times story.
"The state of Rhode Island thinks they will stop me from killing city officials by aiming more guns at me too but I will fail miserably," it read. "As long as they are who they are and do what they do, somebody is, going to kill them, their children and their loved ones. They ask for it. Beg for it even. I just assume all killings are justified, that is my experience living under exceptional Americans."
According to Chanthaphouvong's complaint, LaFleur again admitted writing those words. He was admonished.
In early 2018, "TheShapeofThings" popped up again on The Hill's website, alluding to an "unfolding terror incident that has a crazed madman heading to the Warwick Rhode Island fire department with an AK-47 to slaughter innocent people so we can put to rest this innocent people once and for all."
The same user seemed to dislike Rhode Island's Coventry Police Department.
"While the rest of the nation wants to end mass killings, the Coventry police are inviting it by not investigating the abuse they personally witnessed and participated in," the message read. "Now, I have to ask, what guns can I use and who should I point them at so my second amendment rights can assure my civil rights? I want to live peacefully but you don't get what you want in life, not even god given inalienable rights, so it is in fact time to start amassing wrapons [weapons] and to overthrow this hideous government."
FBI agents interviewed LaFleur again and he allegedly admitted posting the comments.
In June of 2021, a concerned citizen in Colorado called the Warwick Police to report a comment left under a British tabloid's online story by a user called "ylem crepuscular."
"I would like to be the person who walks into Warwick Rhode Island fire department headquarters with an ak47 and kills the chief, the mayor, and the chief of police for good cause. Then I will tell you why," it read. "Being a retired firefighter from Rhode Island, I have to assume the victim was not a victim at all and deserved what he got. I expect to see firefighters in this state being killed for their misdeeds."
A similar message allegedly was left on a Firehouse.com story, too. Warwick detectives suspected it was LaFleur but couldn't build a case and no charges were filed.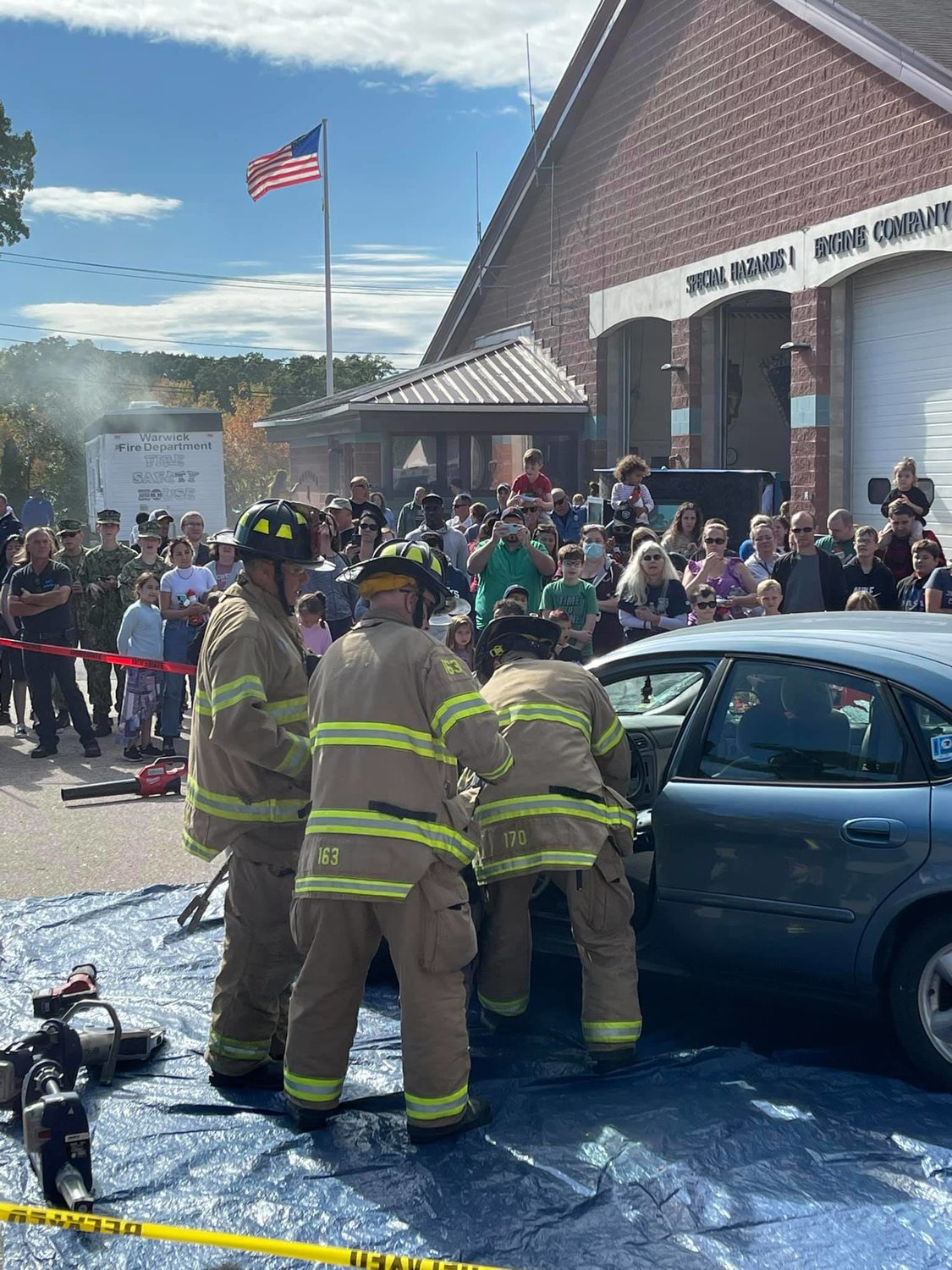 On Jan. 6, 2022, a internet monitoring firm sent an email to the Rhode Island State Police alerting them to a comment left by "TheShapeofThings" on a Raw Story article that stated the "need to start killing police and public officials now, today, in Rhode Island."
Troopers traced the account to LaFleur and turned their findings over to the FBI.
Warwick Police detectives served the internet site Yahoo with a search warrant seeking information about a user named "ylem."
"I was injured while fighting a fire," the user wrote on a Yahoo post on Sept. 19, 2021. "The city did not want to pay me specifically, so i was accused of threatening to kill a public official with an ak47. My new job is to kill public officials and police in Rhode Island. Especially the mayor, police and fire chiefs in Warwick. Somebody has to kill them, I am not too busy. I no longer have a home, or job, or life to speak of, but I do have plenty of time, and a mandate."
According to his criminal complaint, it traced back to LaFleur.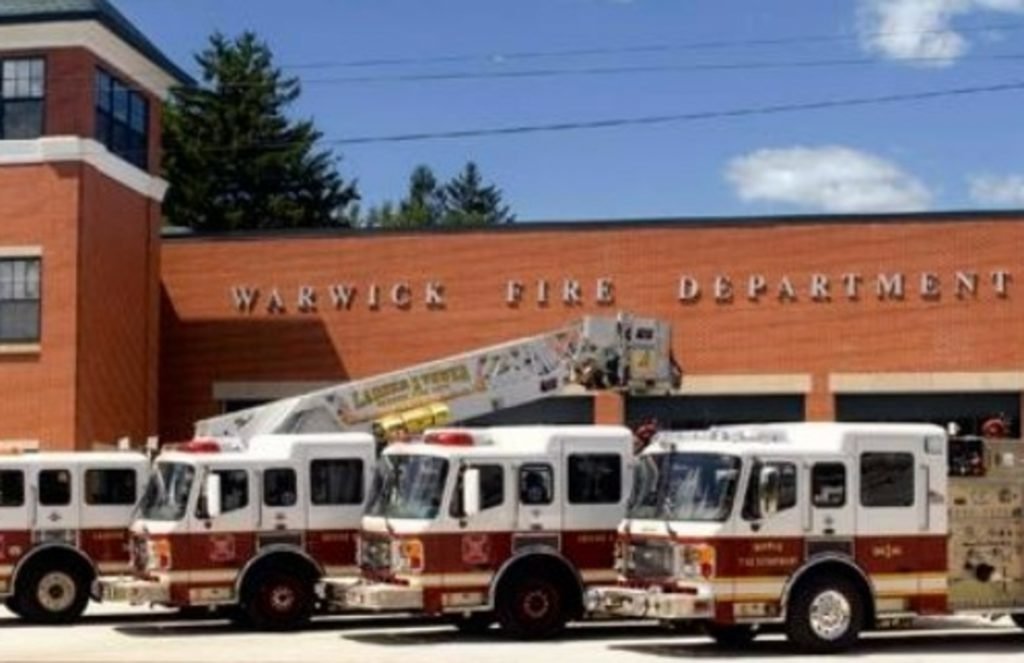 More search warrants that went out to communication giants Google and Verizon allegedly pinpointed LaFleur as the man behind scores of alleged threats.
"A preliminary review of the 32,359 posts made by user name "TheShapeofThings" (@theshapeofthings) through Disqus revealed numerous comments pertaining to violence, implied violence, and anti-government sentiments," wrote Chanthaphouvong.
Read Next: