Veterans in Washington state who received a coronavirus vaccination at Veterans Affairs health centers are being excluded from the state's "Shot of a Lifetime" vaccine lottery drawings due to a lack of communication between federal and state databases.
The state is holding four weekly drawings for $250,000 and one grand prize drawing for $1 million on July 13 in hopes of incentivizing more residents to get vaccinated.
"If you're vaccinated, you're already entered to win," the lottery website proclaims. "If not, then get your shot!"
That turns out to not be true for everyone in the Evergreen State.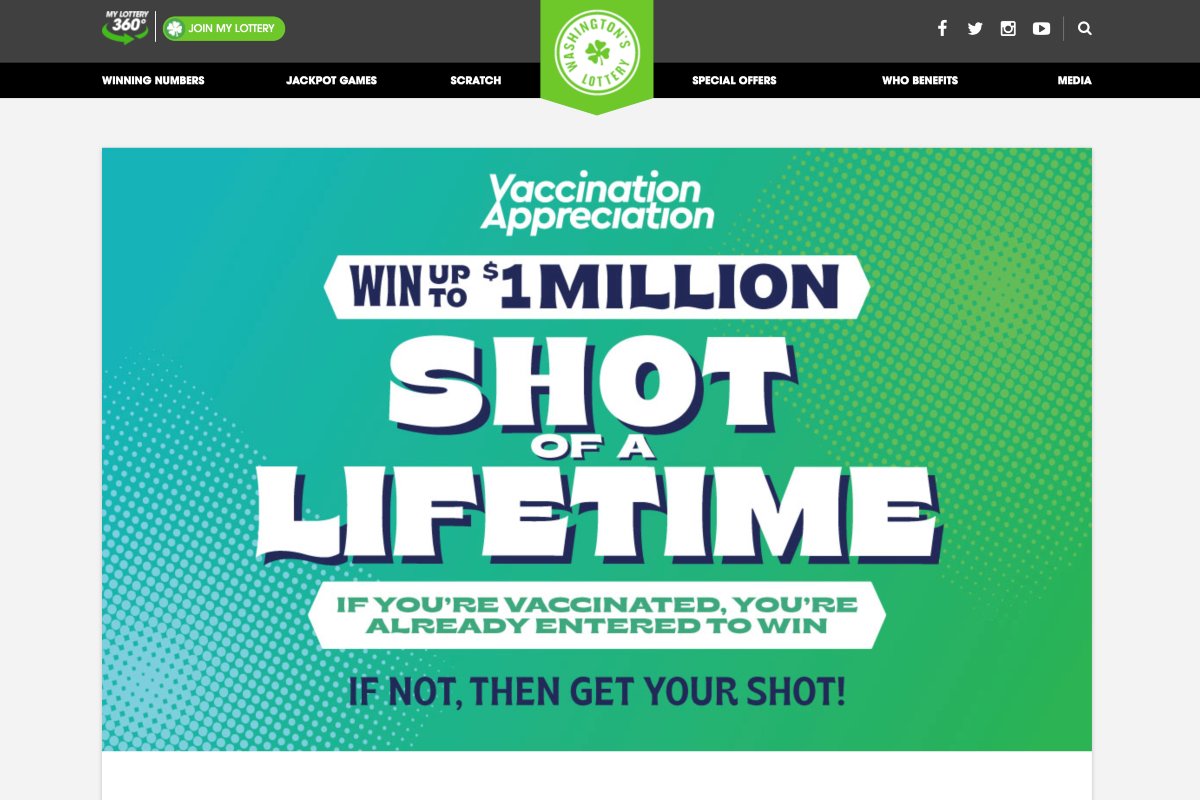 Winners will be selected based on vaccination records in the Washington State Immunization Information System, KHQ reported, but some vaccine providers, including the VA and Department of Defense, do not enter records into that system.
Veterans who got their vaccine at the VA or other federally run sites like Joint Base Lewis-McChord are disappointed they won't get a shot at the money.
"I've got the shot … we're safe," Army veteran Celine Rowicki told KHQ. "They didn't need to incentivize it for us to get it, but hey, if everyone else is in it, I should be too and so should my husband. And so should all the veterans."
The Department of Health is aware of the exclusion and said it is working with the Department of Defense and VA to find "alternative methods for people to opt-in to having their records added to the database," according to the lottery website.
Read Next: VA Will Link 3 More Illnesses to Agent Orange Exposure