On the entrenched battlefield of eastern Ukraine, both the Ukrainians and their Russian enemies have jury-rigged and weaponized off-the-shelf small drones to create cheap strike platforms capable of dropping grenades and homemade antipersonnel explosives on their enemies.
As recently as Jan. 29, for example, Russian-backed forces dropped a grenade from a "quadcopter-type" unmanned aerial vehicle on the Ukrainian trenches, wounding two soldiers, Kyiv reported. Such modified drones have claimed casualties on both sides of the Ukrainian front, underscoring a novel combat tactic that state and nonstate actors alike have exploited in recent years as a way to offset traditional modes of airpower.
Relatively cheap, practically disposable unmanned aerial weapons systems can wreak havoc on an adversary's military forces for a fraction of the cost in blood and treasure as bombers, fighters, or even the high-tech drones wielded by the US armed forces. Small weaponized drones also provide regular military forces so-called plausible deniability when prosecuting limited strikes.
"The growing threat posed by these systems, coupled with our lack of dependable network capabilities to counter them, is the most concerning tactical development since the rise of the improvised explosive device in Iraq," Marine Gen. Kenneth McKenzie, the head of US Central Command, said Monday during a virtual event hosted by the Middle East Institute.
"And I'm not just talking about large unmanned platforms, which are the size of a conventional fighter jet that we can see and deal with by normal air defense means," McKenzie added. "I'm talking about ones that you can go out and buy at Costco right now in the United States for a thousand dollars."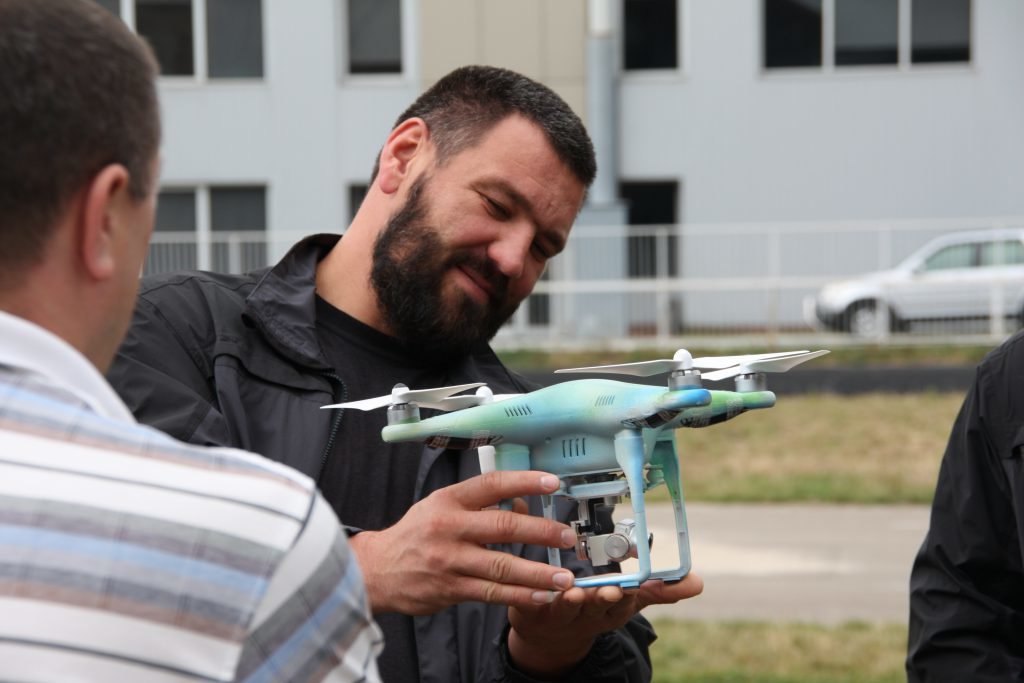 During the wars in Iraq and Afghanistan, insurgent forces turned to improvised explosive devices, or IEDs, to inflict persistent, lethal damage on US and allied forces. These makeshift weapons used components from multiple sources, making them difficult to trace back to a single source.
Enemy IEDs caused some 60% of all American fatalities in Iraq and about half of America's fatalities in Afghanistan — more than 3,500 in total. The threat became so pervasive that US forces developed new armored vehicles designed to withstand IED blasts. Bases became fortified castles, and patrols outside the wire became slow-moving, nail-biting affairs that transformed every item of roadside trash into a potentially lethal threat.
Like IEDs, small armed drones are cheap, relatively low-tech weapons systems that an adversary can exploit to gain a battlefield edge over American forces. Unlike a gun battle ambush, for example, a drone operator — just like an IED bomber — is able to remain divorced from the battlefield, thereby limiting retaliatory options.
Moreover, there is a distinctly negative psychological impact on troops who are constantly exposed to a prolific threat against which they can do little to reasonably defend themselves.
"These systems are inexpensive, easy to modify and weaponize, and easy to proliferate," McKenzie said. "They provide adversaries the operational ability to surveil and target US and partner facilities while affording plausible deniability, a disproportionate return on the investment all in our adversary's favor."
Terrorist groups, including ISIS, have added small, weaponized drones to their arsenals. Similarly, Iran-backed militias operating within Iraq have used weaponized drones to launch strikes against Tehran's adversaries without provoking a retaliatory domino chain that could lead to open war.
Traditional anti-aircraft weapons systems, such as surface-to-air missiles, are hard pressed to shoot down drones that can be as small as a dinner plate. Azerbaijan's military employed drones to lethal effect during combat against Armenian forces in the disputed Nagorno-Karabakh region. The Armenians' anti-air defenses — designed to shoot down manned aircraft — proved largely ineffective against drones.
Read Next: The Drone War Over Ukraine's Trenches Foretells the Future of Air Combat
For their part, US military forces are now equipped with specialized equipment, including an electromagnetic gun called the DroneDefender V2 designed to interfere with a drone's radio and GPS command signals. The weapon "quickly disrupts the adversary's control of the drone, neutralizing it so that no remote action, including detonation, can occur, minimizing drone damage and risk to public safety," Battelle, the original manufacturer of the DroneDefender says on its website. A separate company named Dedrone purchased the DroneDefender technology from Battelle in late 2019.
Produced by Flex Force Enterprises, the Dronebuster is another device designed to interfere with an adversarial drone's command link and order it to either descend or return to its point of origin. "All the operator must do is aim the Dronebuster at the drone and pull the trigger," Flex Force Enterprises reports on its website.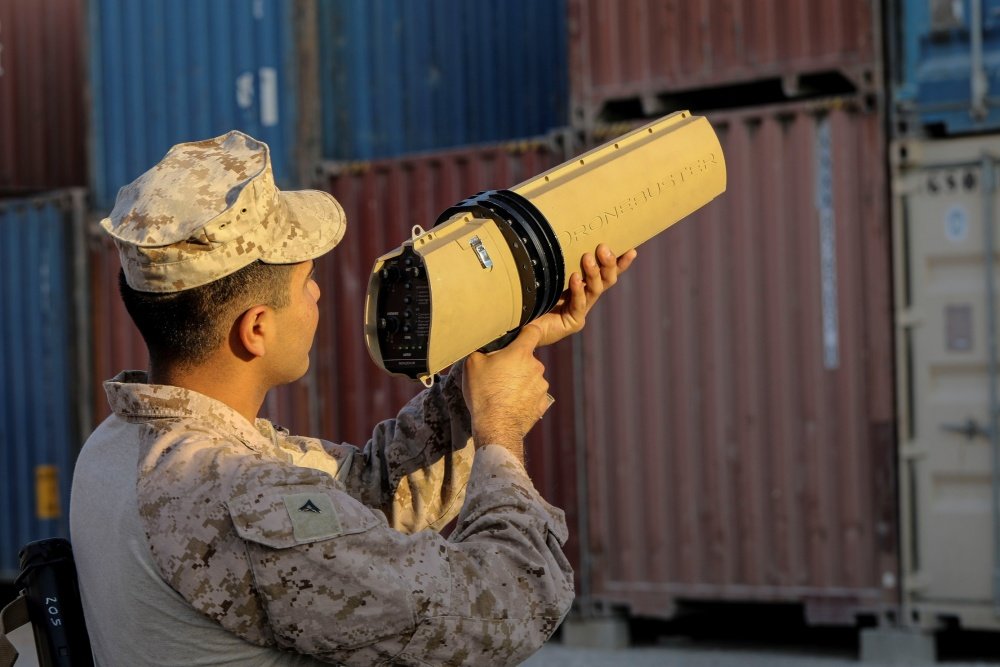 The US military fields special drone defense units, such as the Marine Corps' 2nd Low Altitude Air Defense Battalion, which provide close-in, low-altitude, surface-to-air weapons fire to shoot down drones the old-fashioned way — such as with machine guns — in addition to other non-kinetic options.
In a departure from the chain of events that marked the development of counter-IED defenses, the advancement of anti-drone technology is happening before this novel threat's widespread use against US forces on the battlefield, thereby sparing American lives from the outset of any new major combat action.
McKenzie said these new defensive systems and tactics were "steps in the right direction," but warned that "technology favors the attacker — not the defender."
He continued: "It worries me because I think what we're seeing is the emergence of a new component of warfare, part of a system of systems, and how we work our way through this challenge will be closely watched by our competitors and our adversaries."
Read Next: Call Sign 'Vader-1' — US Space Aggressors Prepare American Combat Pilots for a New Era of Extraterrestrial Warfare