Ukraine won't be getting any replacement MiGs any time soon, but the list of other weapons headed to the besieged nation continues to grow.
Western nations, including the US and much of NATO, have pledged more than 20,000 anti-tank missiles and rockets, an unknown number of anti-aircraft missiles, millions of rounds of small arms ammunition, thousands of rifles, and even some aircraft — but not MiGs. Pentagon officials confirmed Wednesday, March 9, that a plan to ship Polish MiG-29s to Ukraine, perhaps via a US airbase in Germany, is a nonstarter for US officials.
"We do not support the transfer of additional fighter aircraft to the Ukrainian Air Force at this time, and therefore have no desire to see them in our custody," Pentagon spokesperson John Kirby said Wednesday.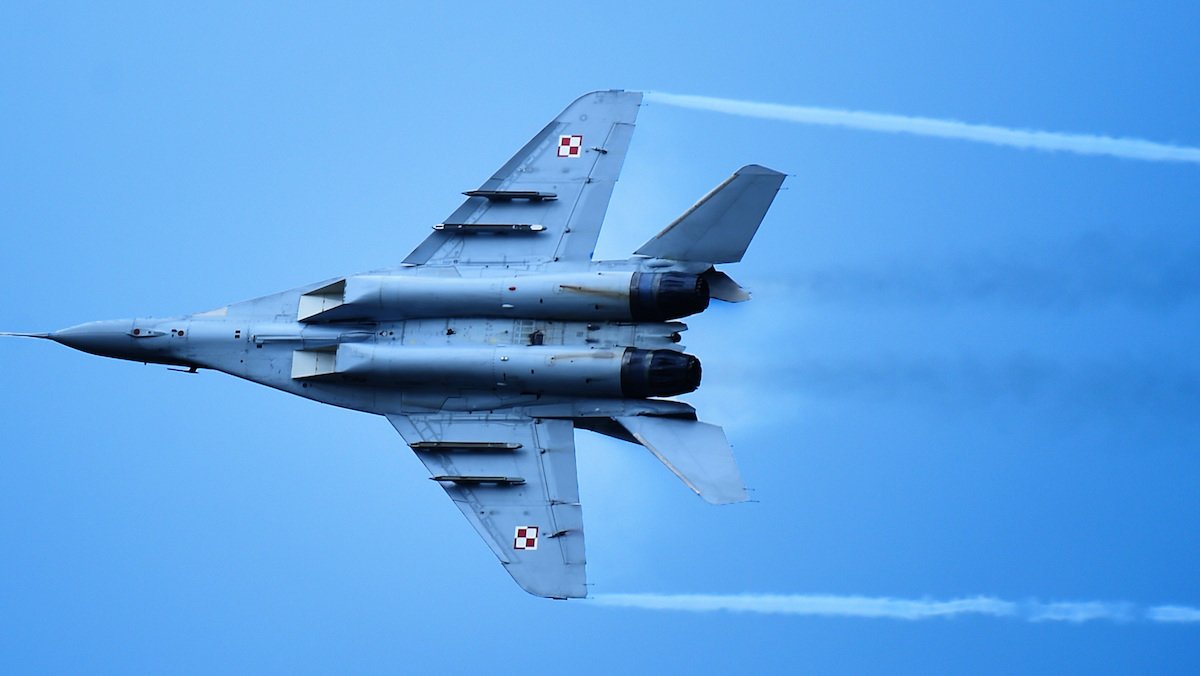 But a tally of the delivered, en route, and committed weapons to Ukraine from Western nations remains substantial, including a lesser-known aircraft that may be even more useful to the Ukrainian war effort than a handful of aging MiGs: Turkish drones.
Janes, a defense analysis firm, reported that Turkey has sent Baykar Bayraktar TB2 unmanned combat aerial vehicles to Ukraine. As with the MiG-29s, Ukrainian forces already fly TB2s, and videos of them engaging Russian ground units have proliferated online. One open-source analyst in the Netherlands, Stijn Mitzer, estimated that TB2s destroyed at least 35 pieces of Russian heavy equipment, from tanks to artillery, in just the opening days of the invasion.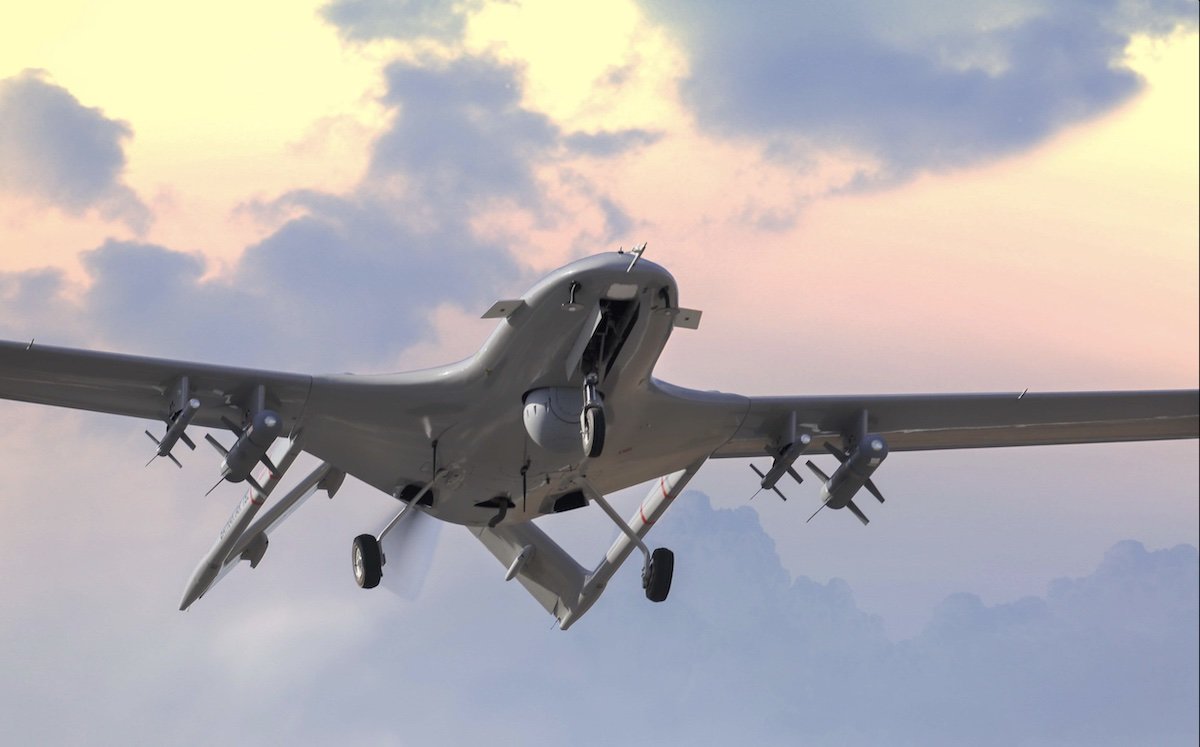 Other Weapons Headed to or Already Delivered to Ukraine
Most aid is funneling through Poland, with US and British military units reportedly setting up logistics hubs at several sites near the Ukraine border.
United States: According to a senior US defense official, the US has sent around $350 million in military hardware to Ukraine in the past seven days. Pentagon officials would not specify what weapons were included, but The New York Times reported that it included more than 17,000 anti-tank weapons, among others. Other sources claim the US has sent Ukraine small arms and munitions, body armor, and related equipment.
A $1.5 trillion spending bill set to be voted on Wednesday in Congress and Friday in the Senate includes $14 billion in spending for Ukraine.
A Germany-based army battalion of Patriot air defense missiles was moved to the Polish border as well, US European Command said Wednesday.
US, Nongovernment: Two major US ammunition manufacturers — Ammo Inc. and Vista Outdoor Inc. — have pledged 1 million rounds of ammunition each to Ukraine.
UK: English officials have been tight-lipped about specifics of their arms shipments, but RAF C-17s have been spotted over Poland and on flight tracking sites for weeks, and British NLAW rockets — similar to Javelins — have been seen destroying Russian tanks since the opening of the invasion. In one video, a man believed to be a Ukrainian general and US National War College graduate marches into an active firefight holding what seems to be an NLAW rocket. However, a British defense official told the English Parliament that the new Starstreak anti-aircraft missile, a more precisely guided rocket than the Stinger, would likely be part of future aid packages.
Netherlands: Janes reported that the Netherlands was supplying Ukraine with two Dutch-made Squire backpack-portable ground surveillance radars and five US-made AN/TPQ-36 Firefinder counterbattery radars.
According to Janes, the Squire system is a backpack-mounted system weighing about 30 pounds that quickly develops maps of battlefields with targeting information that can be passed to artillery or other fire support elements. The Squire, according to Janes, is capable of detecting a person walking up to 10 kilometers away and large vehicles up to 48 kilometers away. It can also pinpoint the locations of explosions and UAVs.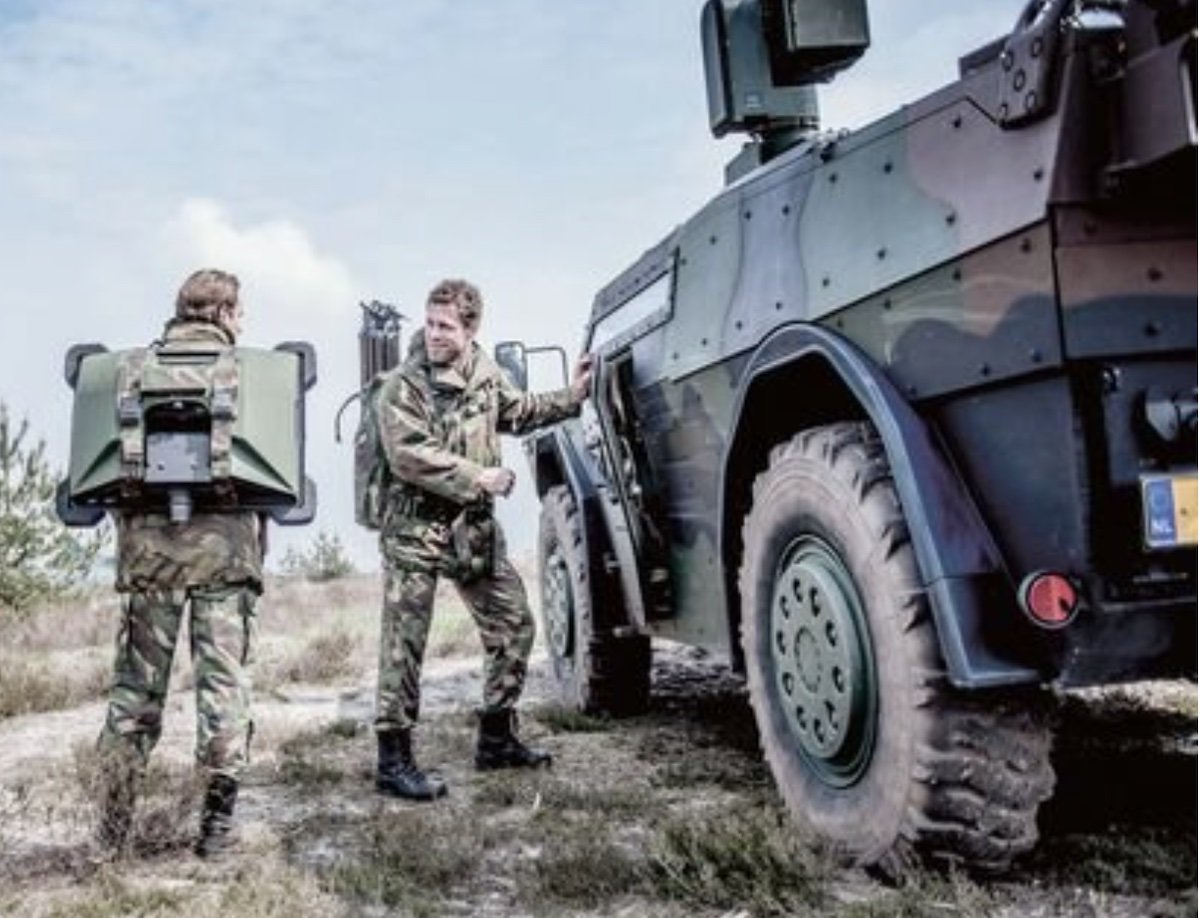 The AN/TPQ-36 Firefinder is a US-made counterbattery radar system, usually towed by a HMMWV or other truck. The systems detect the flights of mortar and artillery shells and rockets and quickly calculate the spot from which they were fired.
The Dutch government is also sending 50 anti-tank weapons with 400 rockets, plus an additional 200 Stinger anti-aircraft missiles.
The following are contributions of other NATO and Western governments to Ukraine, as compiled in a report to the British Parliament Thursday, March 3 (the report does not detail British aid):
Belgium: 5,000 machine guns, 3,800 tons of fuel, and 200 anti-tank weapons.
Czech Republic: 30,000 pistols, 7,000 rifles, 3,000 machine guns, several dozen sniper rifles, and about a million rounds of ammunition. The nation also has committed to delivering 4,000 artillery rounds worth $1.7 million.
Denmark: Up to 300 Stinger missiles that the Danish Defence Force was disposing of, as well as 2,700 shoulder-launched anti-tank missiles.
Finland: 2,000 bulletproof vests, 2,000 composite helmets, 100 stretchers, and equipment for two emergency medical care stations. The government also granted Estonia permission to reexport to Ukraine artillery guns and ammunition, which Estonia had previously purchased from Finland.
Germany: 14 armored vehicles and up to 10,000 tons of fuel, along with the 1,000 anti-tank weapons and 500 Stinger systems mentioned above.
Slovakia: 120 mm artillery ammunition and fuel, 486 air-defense missiles and anti-tank rockets, and 100 air-defense launchers.
Sweden: 135,000 field rations, 5,000 helmets, 5,000 body shields, and 5,000 anti-tank weapons.
Canada: $7 million of equipment, including machine guns, pistols, carbines, 1.5 million rounds of ammunition, sniper rifles, and various related equipment, plus $25 million in nonlethal military aid including helmets, body armor, gas masks, and night vision gear.
Read Next: Russian General Killed in Ukraine Fighting, Putin Confirms