"Our working dogs are selfless in everything they do simply to please their handlers and those who work with them," said Sergeant Major (retired) Jeremy Knabenshue, a veteran who worked as a K9 handler in the U.S. Army. "They give everything they have — to include their lives — without question to protect their pack."
During a recent interview with Coffee or Die, Knabenshue spoke about his relationship with Weblo, his Military Working Dog (MWD). After a stint as an MP, Knabenshue became a K9 handler for a Special Missions Unit working alongside some of the most elite operators in the world. His work there, particularly his relationship with Weblo, had a profound impact on him. He served with that unit until retirement.
"When I was first assigned Weblo, he was a beatdown dog from Holland that flinched at every sudden move," Knabenshue said. "I spent every single day for a year going to work to spend time with him and build our relationship until we deployed."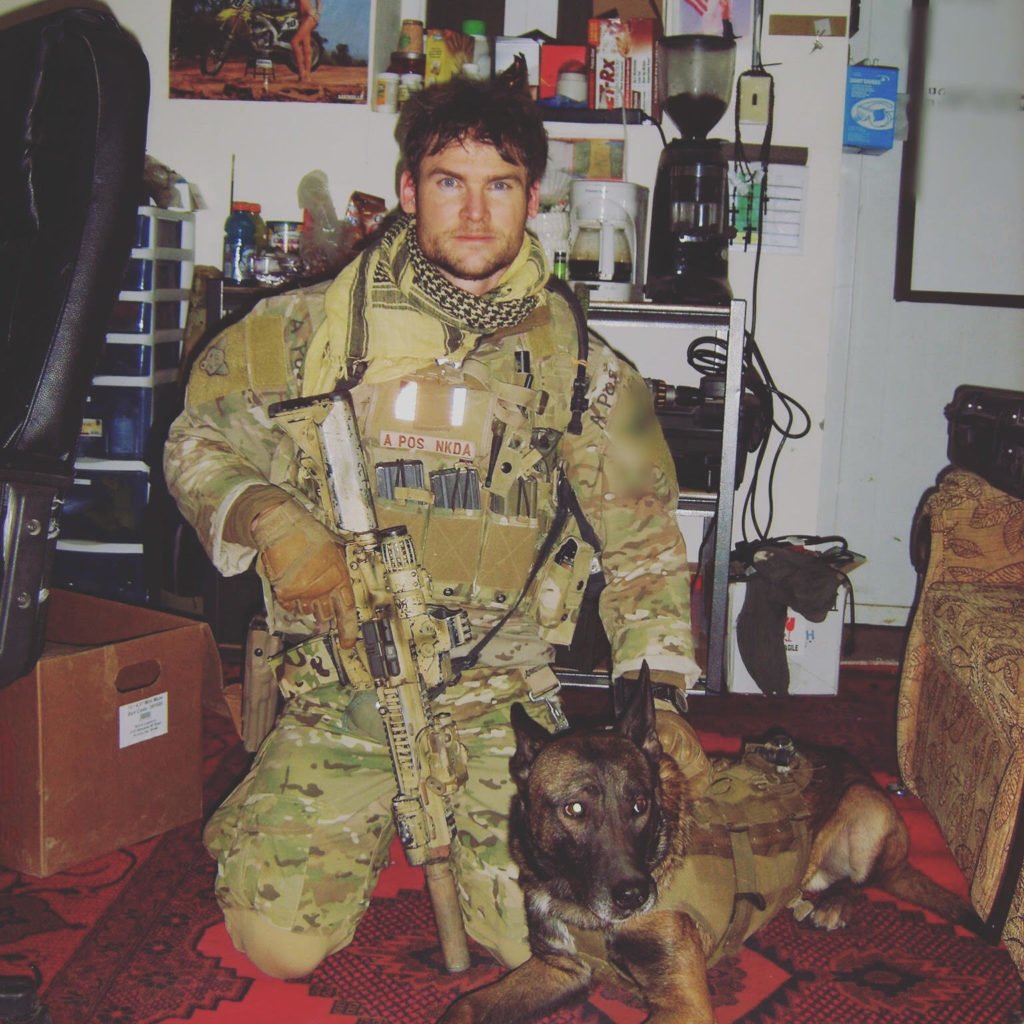 On Knabenshue's first deployment, Weblo was shot. They were working with a squad from 3rd Ranger Battalion, and Knabenshue credits the dog's actions for saving his life. He treated Weblo, and "that night of saving one another's lives solidified our bond to one another."
"Personality-wise he was one of the guys." Knabenshue said. "He was more than just a dog or a tool. He lived with us and was part of the team." That relationship extended onto the battlefield as well — they had reached such a strong point of mutual understanding that few words had to be spoken. They moved together, fought together, and hit objectives together — all as one.
One night in Afghanistan, Knabenshue, Weblo, and an assault force of American operators boarded a helicopter and flew toward an enemy position. They expected to make their way to the target building when they landed, but chaos erupted as soon as the wheels touched the ground. People were running erratically, weapons were being fired, and they had to fight just to get to the objective — which should have been a simple 10 minute walk.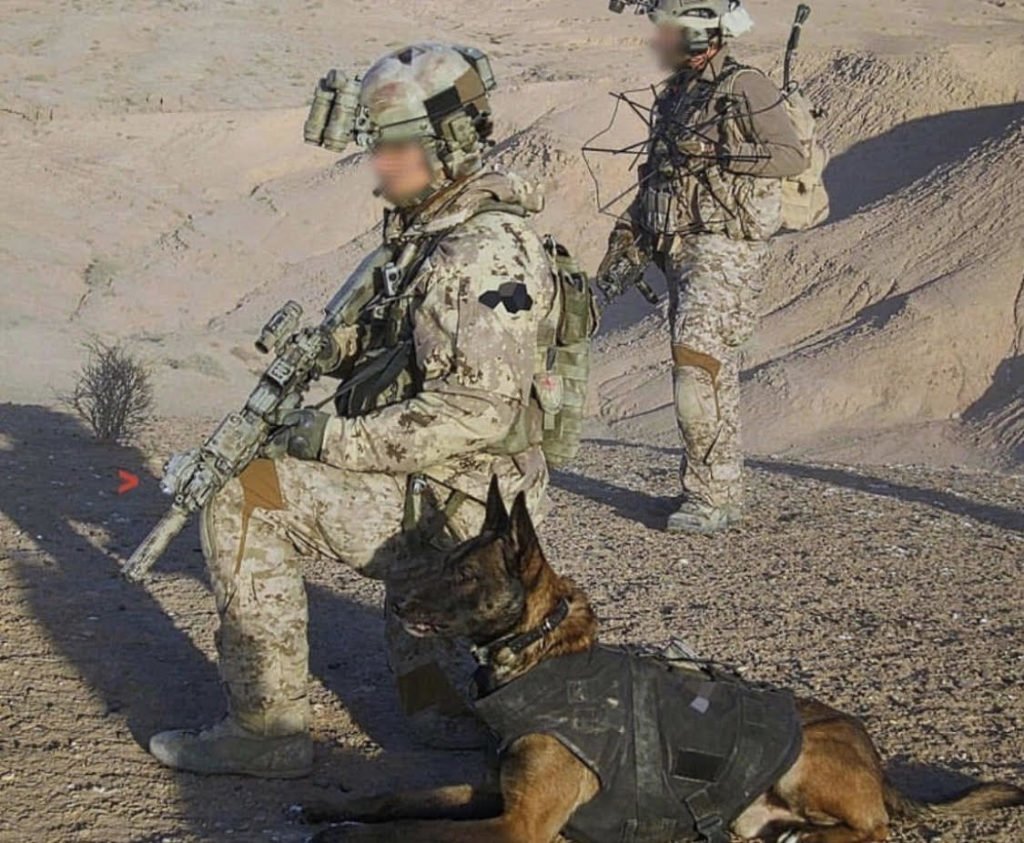 As they made it to the target compound, they began to move along one of the exterior walls. The next step would have been to hit the front door and assault the compound as usual; Knabenshue sent Weblo up front to check for booby traps before breaching.
When Weblo turned left instead of right, Knabenshue said that his first instinct was to become frustrated — now instead of breaching, he had to grab another assaulter and go get this dog who appeared to be distracted or disobedient. However, when they discovered Weblo, his jaws were clenched on a man clutching an AK47, who was lying in wait for an unsuspecting soldier to enter the breach.
This man had not been spotted by anyone on the assault force nor by the air assets circling in the sky — but he was spotted by Weblo.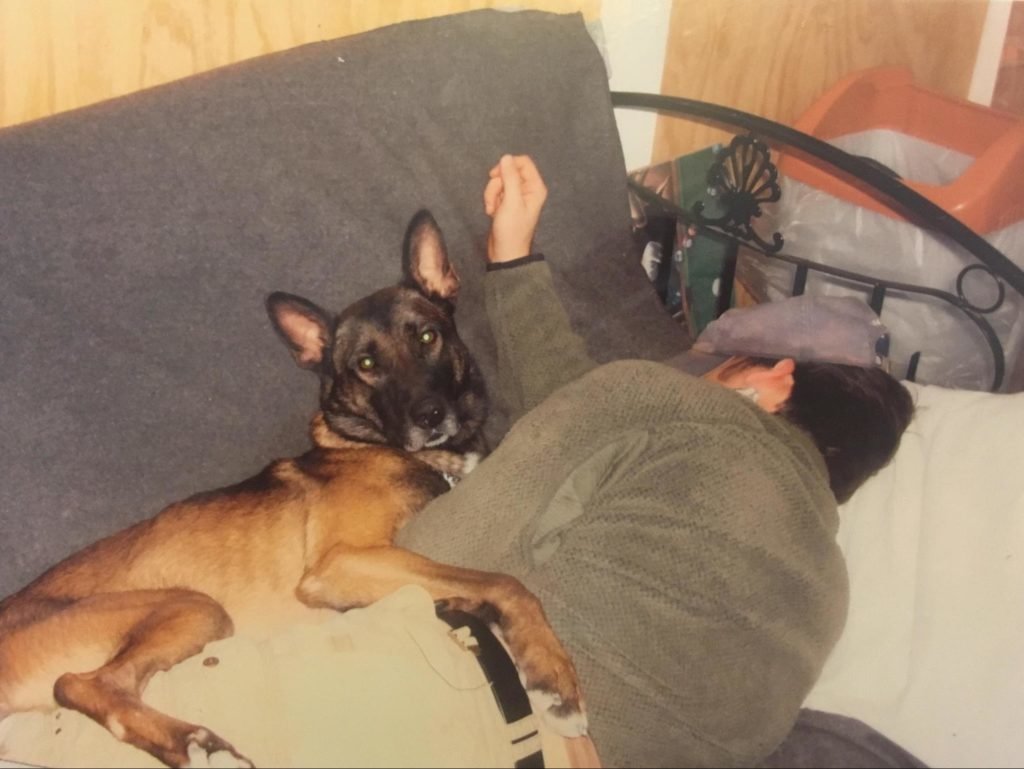 This was how it went for six deployments — two to Iraq and four to Afghanistan. When they weren't in a combat zone, training took them deep into the jungle, over rigorous mountain terrain, and helocasting into the water.
When Weblo came to the end of his military service, he went to live with Knabenshue. No longer under threat of death or permanent injury, their friendship continued to grow. And then Weblo was diagnosed with cancer.
As the dog's health steadily declined, Knabenshue knew it was time to have him put down comfortably. He contacted a trusted veterinarian to set the date. But one day he took special notice of the airfield near his house, and an idea came to him. Knabenshue knew a truck wouldn't suffice for Weblo's last ride — he deserved more.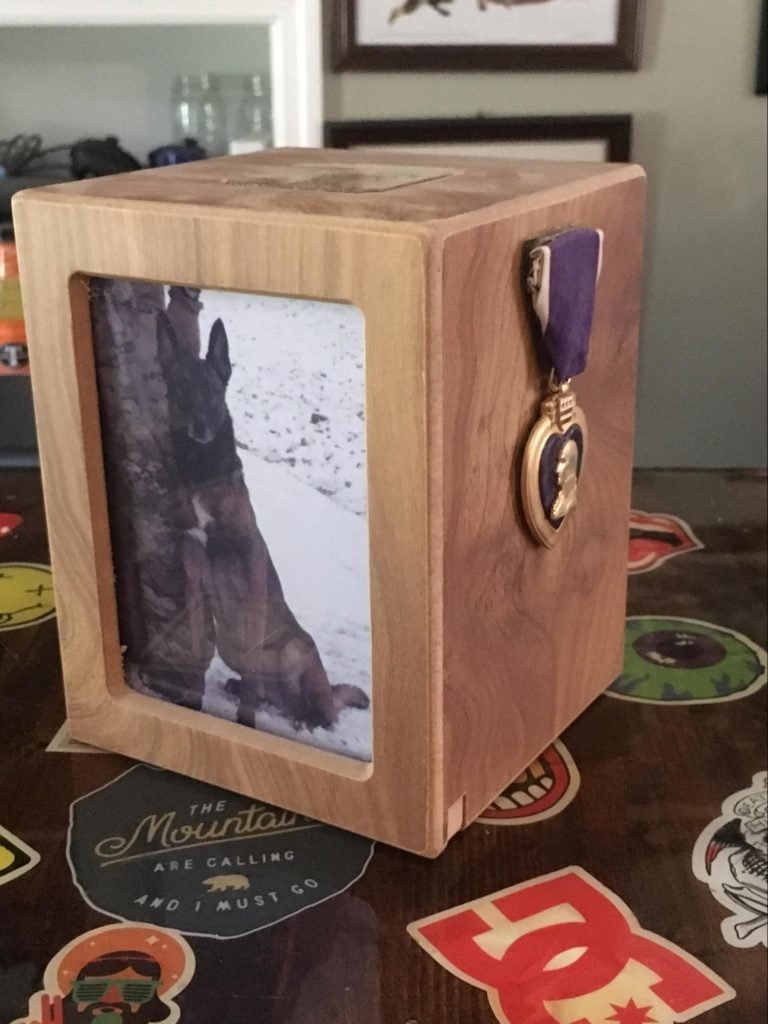 On March 8, 2016, everything fell into place. When Weblo and Knabenshue stepped onto the airfield and heard the thundering of the helicopter rotors, the dog's chest swelled. Knabenshue swears that, for a moment, Weblo once again looked like a young working dog barreling across the Afghan countryside.
Also on the helicopter was the veterinarian. As they circled in the sky, Weblo felt the wind in his fur as he had so many times before among his fellow warriors. Following a painless injection, Weblo quietly, comfortably passed on.
After they landed, Knabenshue carried Weblo back to his truck to say goodbye.
"There will never be another Weblo for me," Knabenshue later wrote on his blog. "I miss him daily and wish that somehow he could still be here. His death hit me far harder than any of the deaths of friends I've lost over the years. He was more than a pet or partner, he was an extension of myself as I was a part of him. His ashes are now placed on a shelf over my bar so that he can still look over and protect us."