More than 70 US Military Academy cadets are accused of cheating on a math exam, marking one of the most sweeping cheating scandals in the institution's 218-year history.
According to multiple news reports, instructors noticed irregularities in the answers to a calculus exam that was remotely administered in May due to the coronavirus pandemic. Some 73 cadets were ultimately implicated. Of that number, all but one were first-year cadets, or "plebes."
Fifty-eight of the accused cadets reportedly admitted to cheating and were subsequently enrolled in a six-month ethics "rehabilitation" program; they will reportedly remain on probation for the remainder of their time at West Point. Four of the accused cadets resigned their appointments, and the cases against two others were reportedly dismissed due to a lack of evidence. The remaining cadets implicated in the scandal are subject to administrative hearings and could be expelled.
"The honor system at West Point is strong and working as designed," Lt. Gen. Darryl Williams, the academy's superintendent, said in a statement to USA Today. "We made a deliberate decision to uphold our academic standards during the pandemic. We are holding cadets to those standards."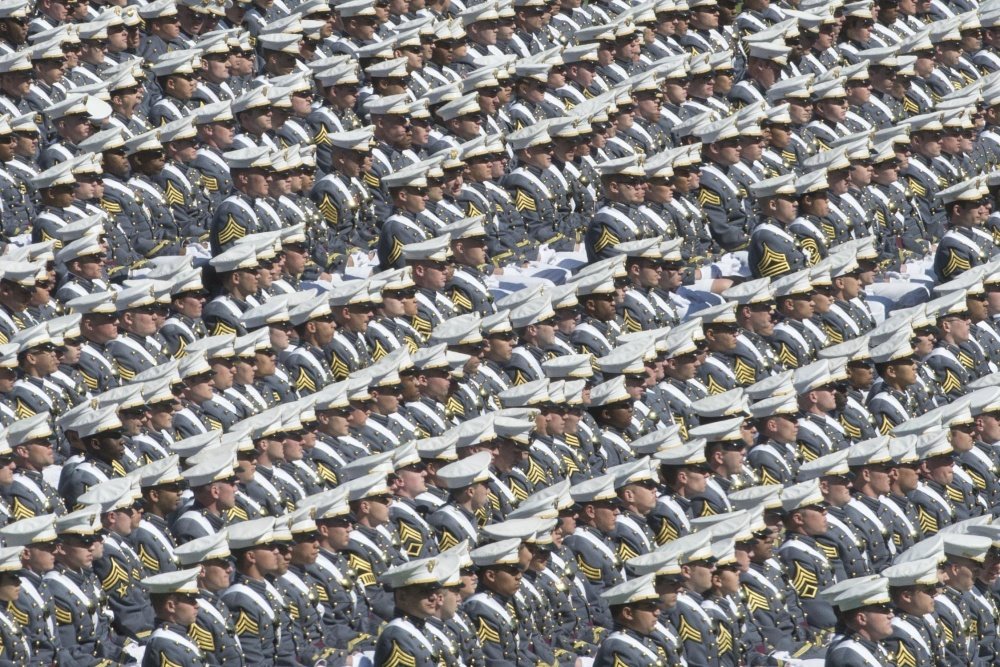 The academy's honor code states: "A cadet will not lie, cheat, steal, or tolerate those who do."
"The Honor process is working as expected and cadets will be held accountable for breaking the code," Army Secretary Ryan McCarthy said in a statement.
Not since 1976, when 153 West Point cadets resigned or were expelled for cheating on an electrical engineering exam, has the Army's premier officer training institution faced such a widespread honor code violation.
All of the US service academies — including West Point, the Naval Academy, the Air Force Academy, the Coast Guard Academy, and the Merchant Marine Academy — administer honor codes to their incoming cadets.
The honor codes at these institutions are considered sacrosanct, and part of what sets service academies apart from civilian universities. Pledging fidelity to each institution's honor code is intended to mark the incremental transition from civilian to military life — and the adoption of a higher ethical benchmark, which US military officers are expected to uphold in their professional and personal lives. Ultimately, service academies are intended to develop military leaders of irreproachable character, in addition to providing world-class educations.
The penalty for violating West Point's honor code is, in theory, automatic expulsion. Generally, however, punishments become more severe the longer the guilty cadet has been enrolled at the academy — reflecting the belief that it takes time for such strict codes of ethical behavior to take root after progressing from civilian life. The predominant point of view of West Point's honor system is that honor is not inherent in character, but gained through experience. Therefore, it's not necessarily unusual for new cadets to be rehabilitated rather than outright expelled for cheating.
"The Academy recognizes that cadets come from many different backgrounds, just as the Army's Soldiers come from different backgrounds," wrote Clark Barrett, who was then a lieutenant colonel in the Army, in a 2012 Army War College report on ethics. "The organization recognizes that though they are young adults, new cadets — like young basic trainees — are still young enough to learn a system and internalize a sense of honor."
By that measure, the 1976 scandal — which mainly comprised third-year cadets — is considered by some West Point graduates and current Army officers to have been a more serious violation of the academy's honor code than the latest cheating allegations.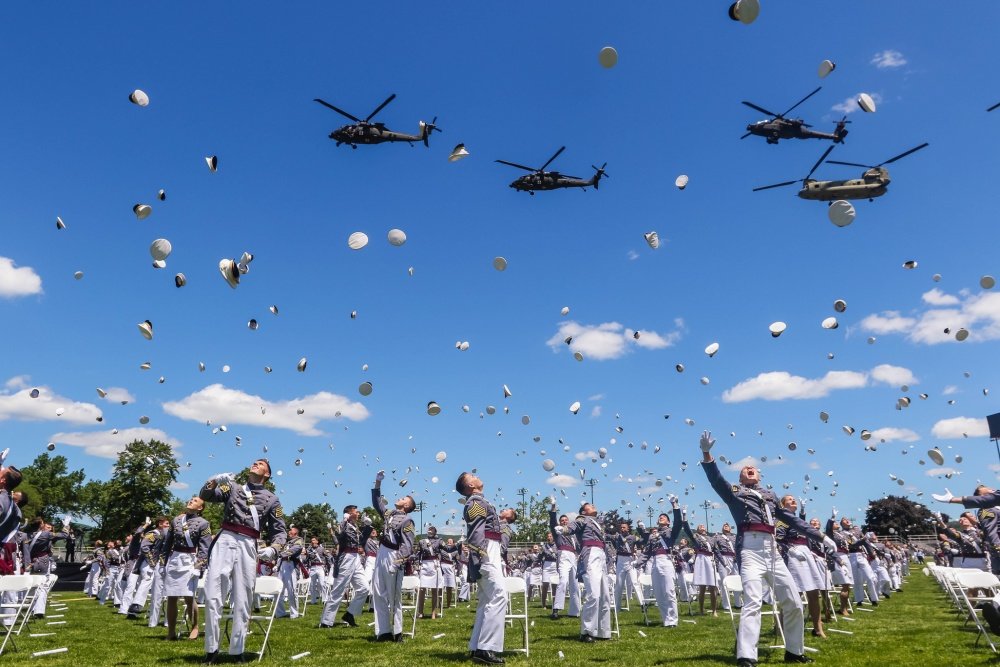 Following a subsequent investigative commission headed by former Apollo astronaut Frank Borman, 98 of the cadets accused of cheating in 1976 were allowed to graduate with the class of 1978. However, the changes to West Point's honor system recommended by the Borman commission took almost a decade to enact, experts say.
Describing infractions in West Point's honor code among new cadets, Barrett wrote: "These new cadets receive training on the code and when there are missteps, the Honor enforcement committee takes into account a cadet's time and experience under the Honor System. However, the overarching theme holds that there exists only one standard; faculty and upperclass cadets expect new cadets to meet that standard from the day they receive their introduction to the system."
America's service academies all implemented remote learning protocols during the pandemic. Due to COVID-19 concerns, for example, the US Air Force Academy's class of 2020 graduated about one month early, while the lower three classes were released "to their home or an alternate location of their choosing," the academy announced on its website in March.
For their part, West Point officials say the institution has maintained its professional development standards during the pandemic.
"[West Point's] honor code and character development program remains strong despite remote learning and the challenges brought by the pandemic," Lt. Col. Christopher Ophardt, spokesman for the academy at West Point, reportedly said on Monday. "Cadets are being held accountable for breaking the code."
But some experts say that an excessive reliance on remote learning, however necessary it may be during the pandemic, could diminish the overall service academy experience, which is an invaluable and time-tested way to mold the character and grit of future officers. In short — you can't forge future combat leaders through a Zoom video conference.
The latest cheating scandal might signal a broader breakdown in the internalization of the honor code among a wide swath of cadets, some experts and officials warn. It could also be a national security issue, said Tim Bakken, a law professor at West Point.
"There's no excuse for cheating when the fundamental code for cadets is that they should not lie, cheat or steal," Bakken told USA Today in an interview. "Therefore when the military tries to downplay effects of cheating at the academy, we're really downplaying the effects on the military as a whole. We rely on the military to tell us honestly when we should fight wars, and when we can win them."
Rep. Jackie Speier, a Democrat from California who is chair of the Military Personnel Subcommittee on the House Armed Services Committee, took to Twitter on Tuesday to express her dismay over the cheating revelations. In particular, Speier dismissed the notion that the scandal's severity was mitigated by the unprecedented academic conditions put in place to curb the pandemic's spread.
"West Point cadets are expected to demonstrate unimpeachable character [and] integrity whether remote learning or in-person," Speier tweeted. "West Point must provide greater clarity [and] transparency into what investigation took place [and] how they'll ensure this doesn't occur again."