West Virginia Air National Guard Senior Airman Logan Young, 30, was fatally injured while fighting a house fire started by an arsonist early Sunday morning, according to a WVANG press release.
"On behalf of the entire West Virginia National Guard, Amy and I extended our deepest sympathies to Logan's family and friends during this difficult time. To lose such a talented and dedicated young Airman is truly a tragedy," said Maj. Gen. James Hoyer, the West Virginia adjutant general. "Logan was a hero in every sense of the word and lived out the Air Force values of service before self in all that he did, which was on full display at the time of his passing. His service to his community as a first responder and member of the Guard will always be remembered. Our prayers are with his family, friends and the members of the 167th Airlift Wing. Our focus will be to provide every ounce of support we can to his family going forward as they have sacrificed so much."
Young responded to a mutual aid 911 call for the fire Sunday morning. According to a West Virginia Air National Guard spokesperson, Young was fatally injured when a portion of the structure collapsed at some point while he was fighting the fire.
The 167th Airlift Wing responds to approximately 100 to 150 mutual aid calls in the Martinsburg area.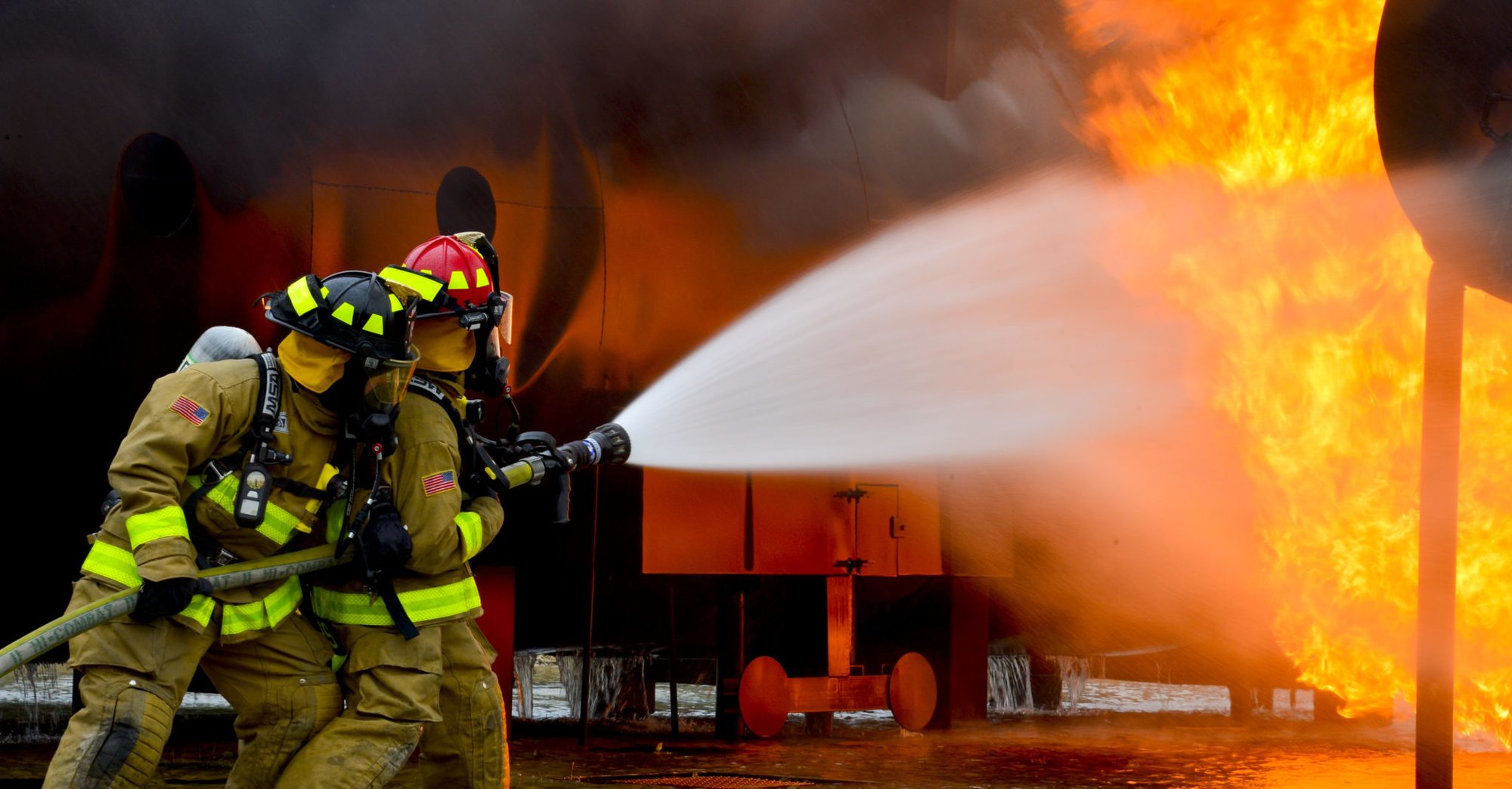 The West Virginia Fire Marshal Twitter account said another fire 3.1 miles down the road was started by the arsonist approximately 20 minutes before the fire that resulted in Young's death. A $20,000 reward is being offered for any information leading to the arrest and conviction of the person or persons responsible for starting the fires.
Young first enlisted in the US Air Force in 2011 and served as a Security Forces airman. He had one deployment to the Middle East in 2014, according to the WVANG press release. Young switched over to the West Virginia Air National Guard in 2018. During his time in uniform, Young earned the Air Force Outstanding Unit Award, Global War on Terrorism Expeditionary Service Medal, Air Force Good Conduct Medal, and National Defense Service Medal.
He is survived by his mother, father, brother, and fiancee.
"Senior Airman Logan Young was a brave West Virginian who fought to defend his country abroad and protect his community here at home," said West Virginia Congresswoman Carol Miller. "He is a true American hero whose legacy will always be remembered. My prayers are with his family."