It has a fancy-sounding name and seems kind of intimidating if your normal order at a coffee shop is "a hot, black coffee — biggest size available, thank you." But if you're interested in taking a chance on espresso (you definitely should), then this might be right up your alley.
What does a traditional espresso drink consist of?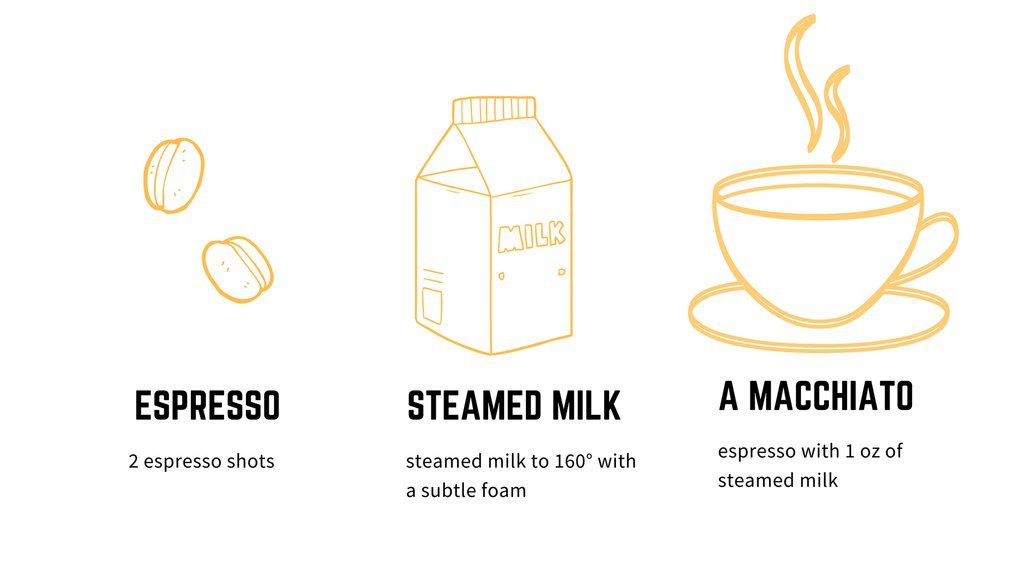 A macchiato contains two shots of espresso and 1 ounce of steamed milk or a dollop of milk foam. Each form of macchiato is correct in its creation and both serve the same flavor purpose. Adding milk is an essential step in the equation, but how much do we need for a macchiato?
Traditionally, the macchiato was a sipping drink that earned its name from labels in Portuguese applied by baristas who needed to differentiate from the espresso. Adding a dollop of milk brings depth to the espresso and lightens the flavor of the drink, thus making the macchiato a more enjoyable beverage.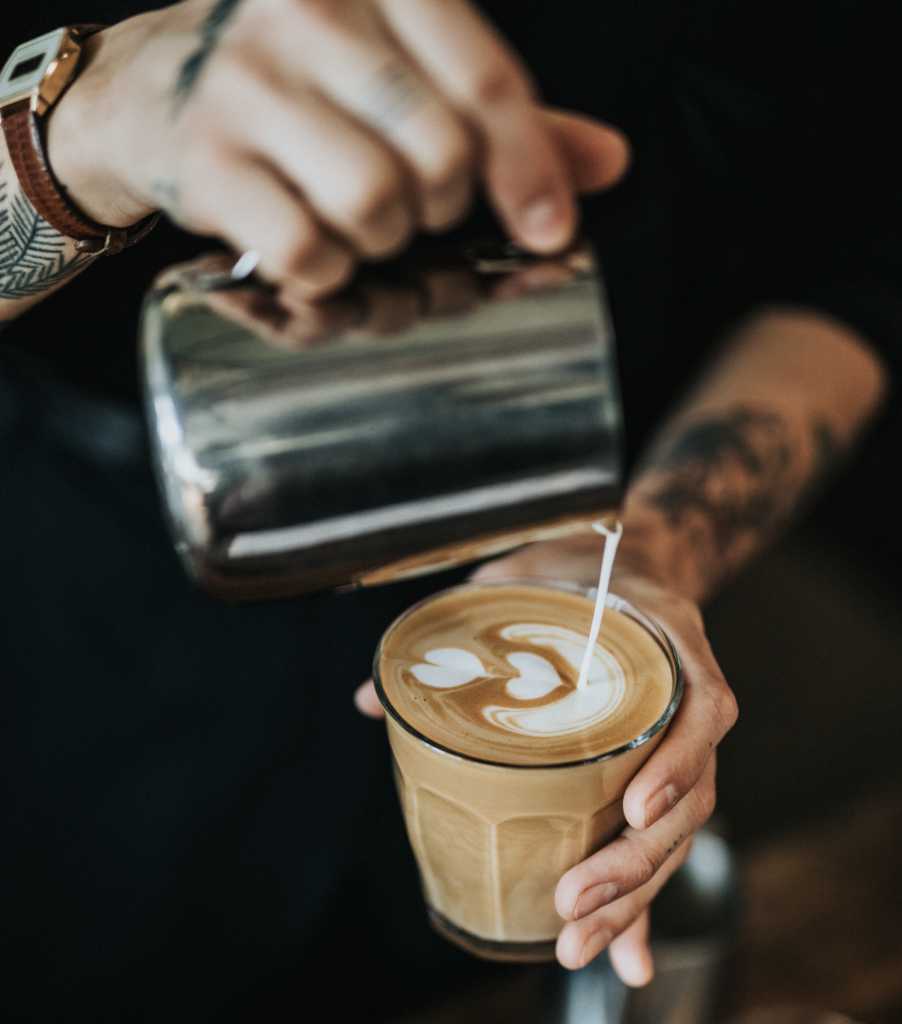 What is the difference between a macchiato and a cortado?
The cortado hit the coffee world with speed, and the last few years it has been the fastest-growing coffee drink in the specialty coffee market. What is a cortado? Like the macchiato, a cortado is a small sip of coffee, a drink that consists of two ounces of espresso and two ounces of steamed milk — the perfect coffee ratio. Much like the macchiato, a cortado is a true espresso-tasters drink. The notes of the espresso are pulled through the soft and lightly steamed milk, allowing the espresso to open in flavor.
Neither of these drinks are for the faint of (coffee) heart. Conversely, if you are interested in sparking your interest in coffee and espresso, the macchiato is a great place to dip a toe into a world of possibilities. Next time you are at a coffee shop, ask your local barista about a macchiato, try one out for size, and see if they are something you can adapt to. The macchiato, like the cortado, brings a new sophistication to your coffee palate.
Order a macchiato next time!
Change it up, try a new drink, and let the swirl of the warm espresso take over your taste buds and bring you onto a journey of delicious espresso flavor.