U.S. Air Force pararescue jumpers — simply referred to as "PJs" — are the best-trained technical rescue medical personnel in the world. Originally formed by the U.S. Air Force to perform rescues of returning astronauts stuck at seas, these days they perform rescues and field medicine anywhere from the battlefields of Afghanistan to the coast of the United States, patching up wounded soldiers and even rescuing stranded boaters.
Their training is arduous. In fact, the pipeline boasts one of the highest attrition rates among the suite of the Dept. of Defense's various special operations selection courses, with 80 percent of airmen dropping out prior to graduating. The pipeline lasts for two years and requires prospective airmen to become proficient in everything from mountain climbing to deep sea diving, free fall parachute operations to entering and clearing an enemy compound.
Only the most resilient and focused Airmen successfully enter the ranks of the pararescue community, but the life of a PJ is more than meets the eye. Coffee or Die asked three different PJs what it means to them to be in pararescue and bear the weight of upholding their motto, "That others may live."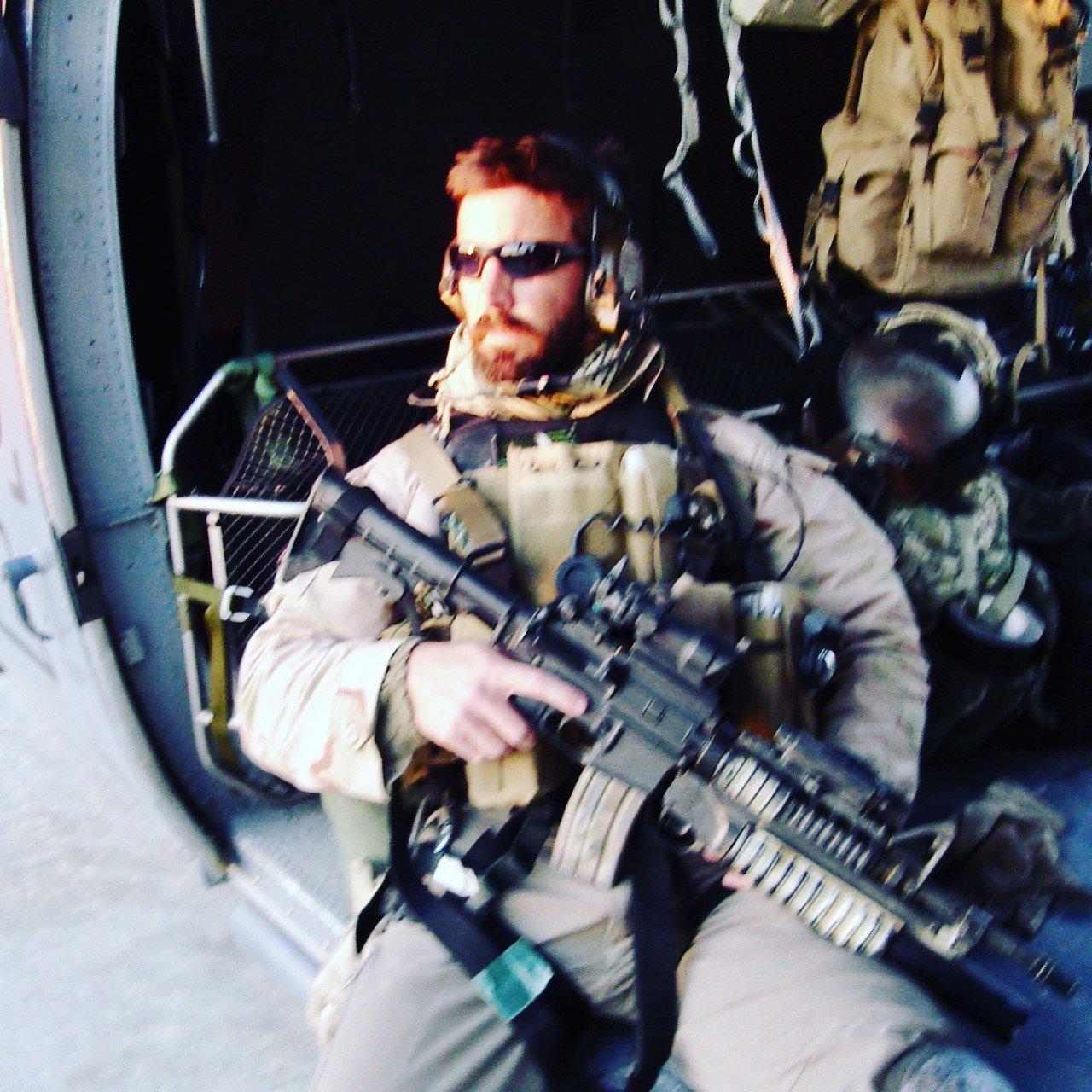 Brian Kimber was a PJ for six years. He explained that PJs are jacks of all trades, airmen capable of solving any problem. The training entails many factors such as emergency medicine, weapons, combat/small unit tactics, mountaineering, airborne/free fall operations, dive operations (open and closed circuit), hand-to-hand combat, confined space/collapsed structure rescue, survival skills, urban warfare, aircraft operations, and more.
"It was so varied that you couldn't possibly hope to master them all, so you tried to be really good at, like, one or two things and at least competent at the rest," Kimber said.
On top of the various areas of training they had to learn, Kimber explained that PJs are expected to be at a professional level of fitness. "For example, during the notorious (now different) 10-week selection course, there was this guy who would go run 20 miles on our day off — said he didn't want to get soft," Kimber said with a laugh.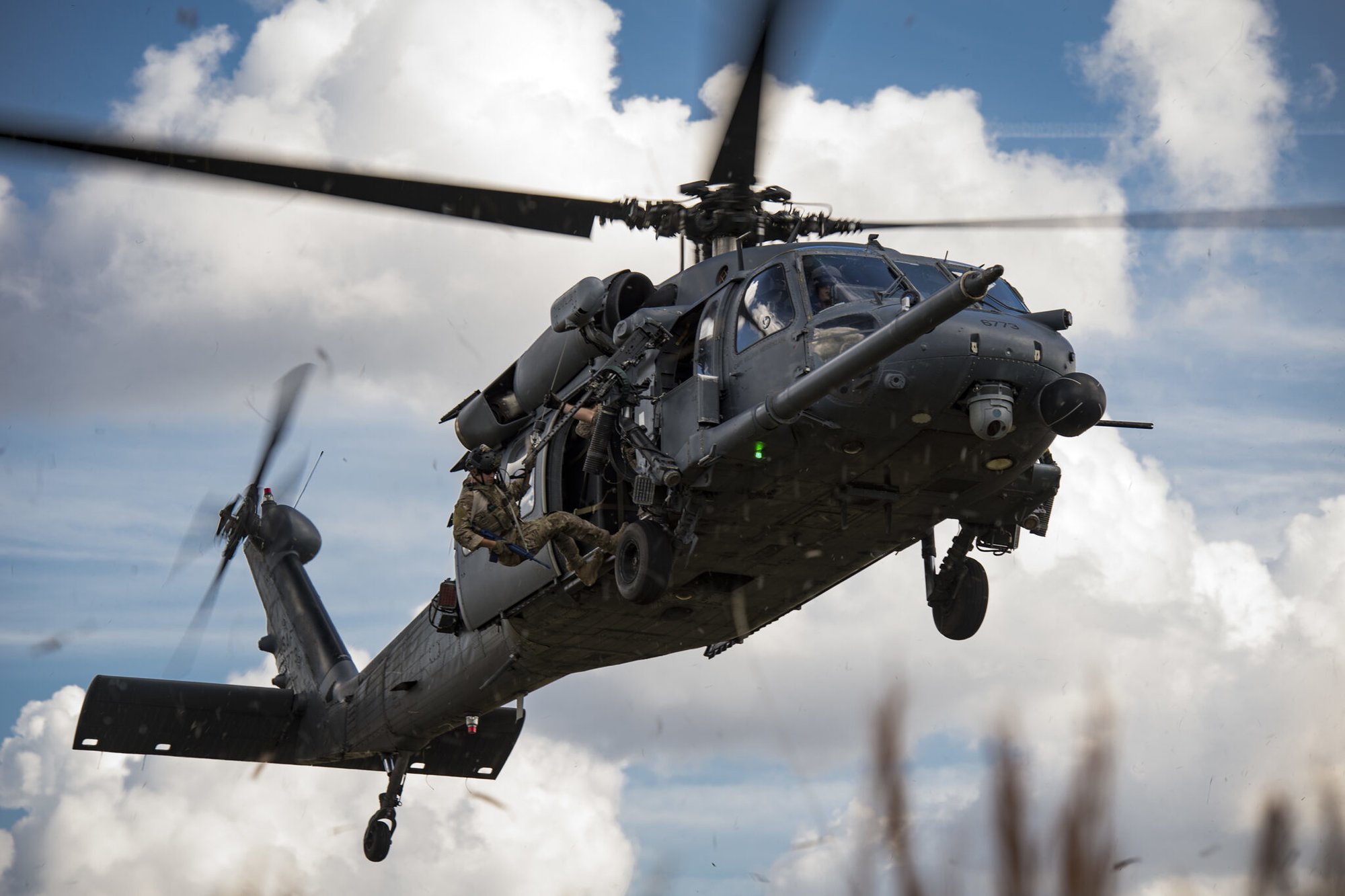 Kimber noted that unlike most other Special Operations Forces (SOF) personnel, PJs are attached to other SOF units while deployed, such as the U.S. Army's 75th Ranger Regiment, Special Forces, and Navy SEALs. When the units they're attached to go home for training after deployment, PJs stand ready for civilian medical evacuation as well as search-and-rescue missions.
"My first real-world mission was when I was only about a week or so out of graduating, and I flew 400 miles off the California coast to rescue a guy off a tanker ship with stroke symptoms," Kimber said. "So not only do you have PJs at the very tip of the JSOC spear, working with Delta/SEAL Team 6, some of those same guys then go back home and participate in those civilian rescue operations."
"Being a PJ to me meant primarily helping people who found themselves in trouble. And to do that, you had to be the man with the plan; the guy who was prepared to go anywhere on earth, anytime, and be able to help someone," Kimber said, and then gave an example in reference to his prior chief. "No matter who he was working with, whether it was some Rangers, some aircrew, some Marines, etc., he had that unmistakable 'I know what the hell I'm doing' vibe that commanded instant respect, even when on paper he wasn't in the chain of command. So I always strove to be like that."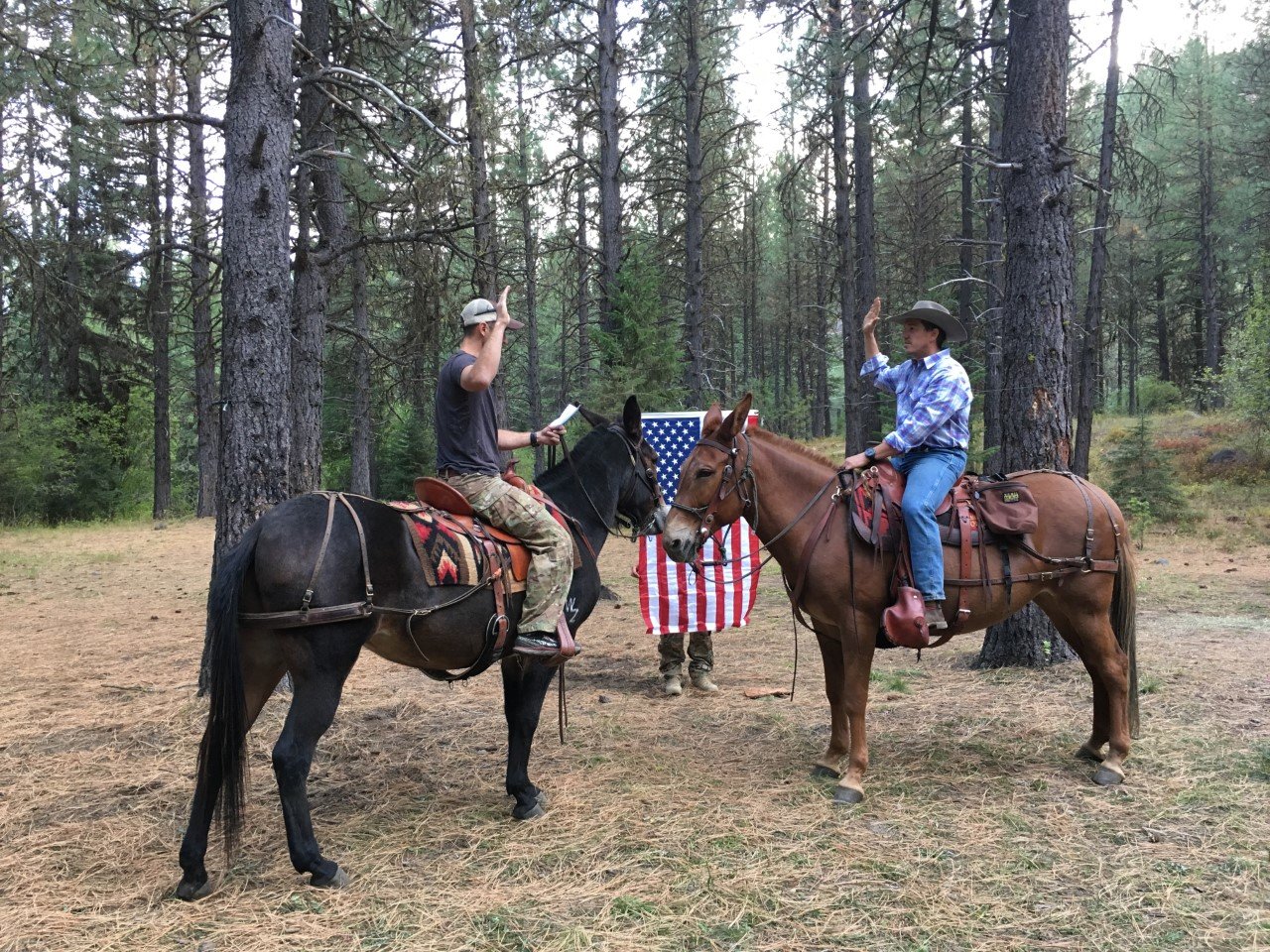 Aaron Finley was a PJ for 14 years and is now a physician's assistant (PA) in the U.S. Air Force Reserves. Prior to joining the Air Force, Finley served in the Army's 75th Ranger Regiment for four years, trading his tan beret for a maroon one.
Finley said that one of the factors that makes PJs stand out is that they are all paramedic certified and able to conduct a rescue mission in any situation. "We're able to pretty much conduct rescue in any environment that we're faced with," he said, "so whether that be parachuting in the middle of any ocean, getting to isolated personnel, rendering aid in super austere environments, I think that really sets us apart."
Even though he never had the opportunity to participate in one, Finley said he would have been happy to conduct an oceanic jump mission. He believes that this particular mission is the most risky, even compared to combat. "I think that's as badass as it gets in terms of being the medical personnel on what you can deliver in any environment," he said.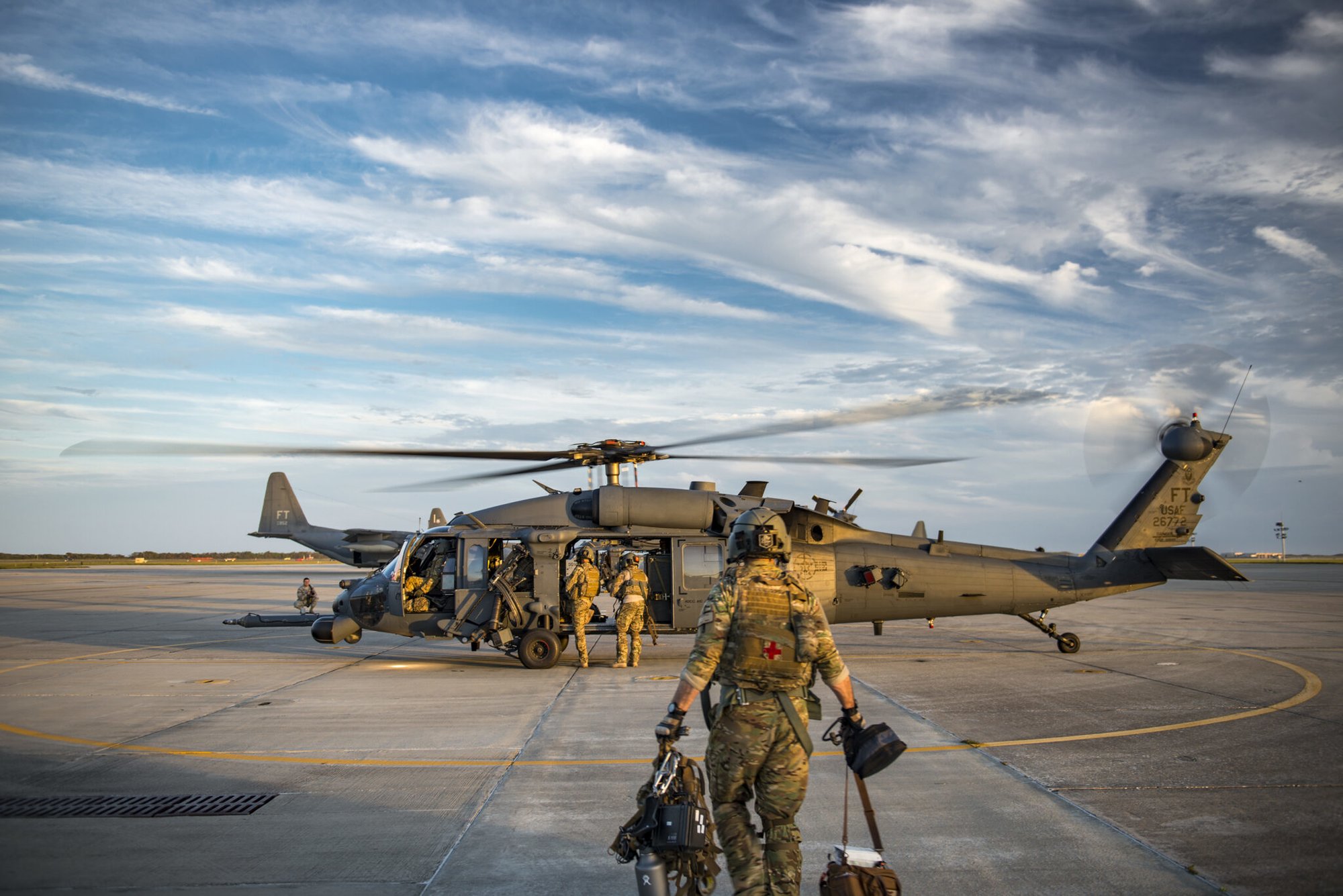 When Finley was in the Army, the selection course for the 75th Ranger Regiment was the Ranger Indoctrination Program (RIP — it has since changed to the Ranger Assessment and Selection Program, or RASP). He said that the PJ pipeline is "hands down" more difficult than RIP, adding that the RIP instructors implemented "death by 1,000 papercuts," whereas the PJ instructors went with the bludgeon-you-with-a-sledgehammer approach.
"In two words, I would say it's unparalleled camaraderie," Finley said about being a PJ. "[PJs are] very easy going, relaxed, chill guys, and that unparalleled camaraderie is — the selection process is so hard and so difficult that when you're done, you know, a lot of those guys are your friends and you know what they went through and they know what you went through to get there."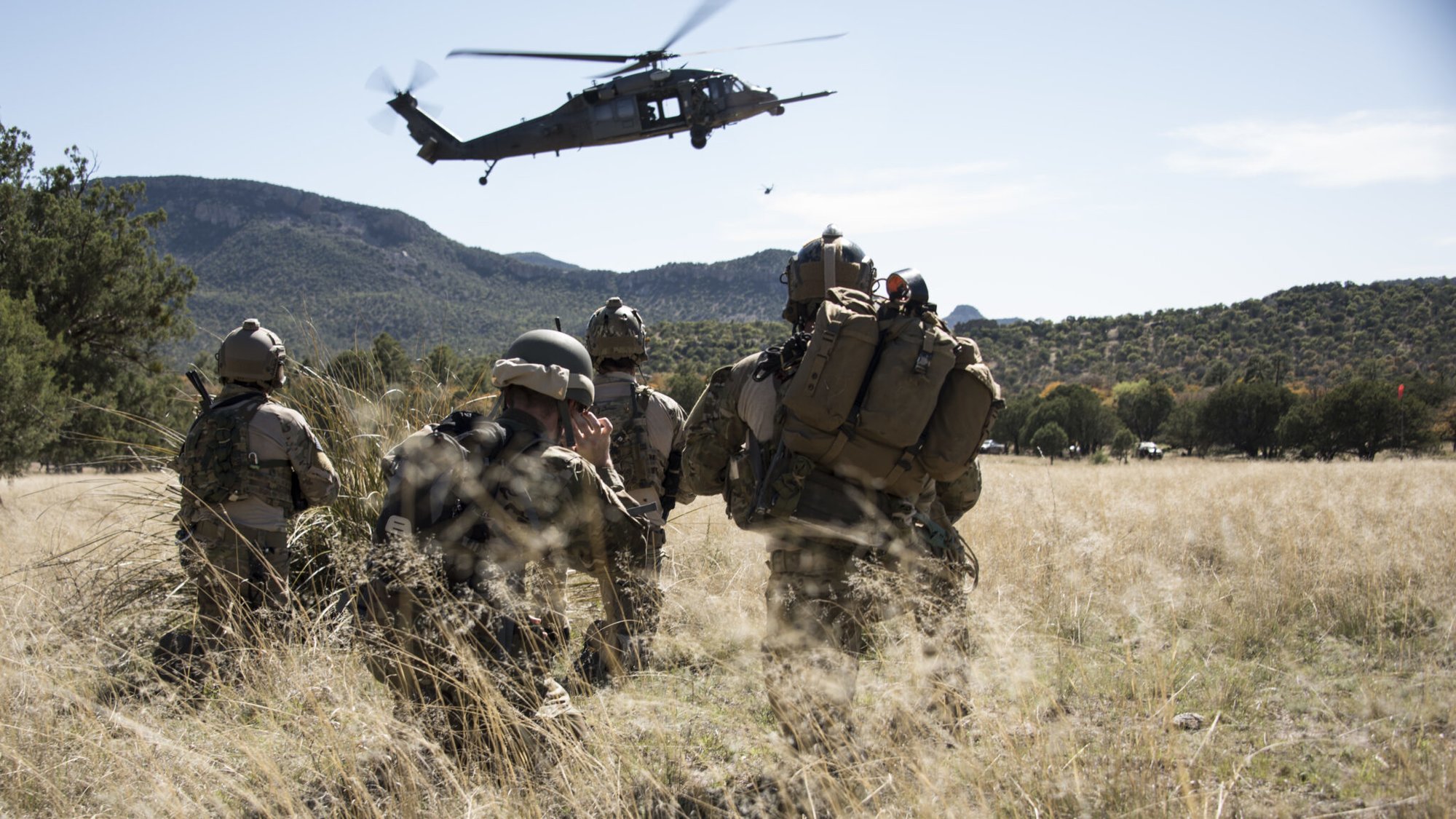 When it comes to the PJ pipeline, "the pool is the great separator of men in terms of what they're willing to put up with," Finley said. "Nowhere in your right mind would anybody hold their breath until you passed out, you know, or be willing to go to those extremes to pass a selection process." He recalled that he and several other airmen experienced shallow water blackouts during pool week.
Andre Trinidad with the 943rd Rescue Group Public Affairs explained the rules associated with blackouts: "The training is so intense that it's not uncommon for a student to black out briefly, but if it happens twice he'll be allowed to ask for another chance, and if approved he'll start the training all over again at week one. The training is intense, but there are safety protocols in place."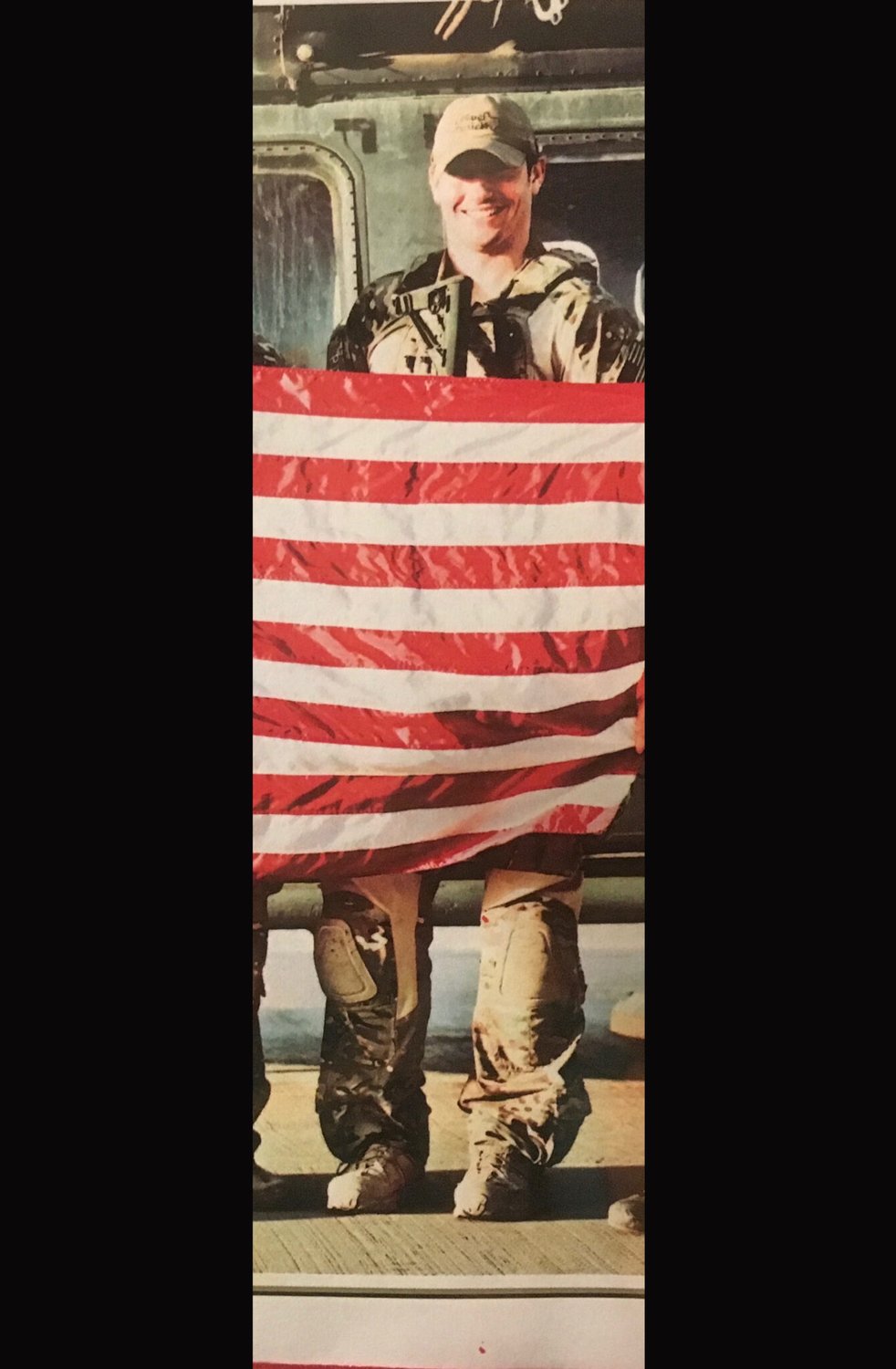 Aaron (last name withheld) has been a PJ for 18 years, joining shortly after the Sept. 11, 2001 terrorist attacks. He is also one of the founders of the Ones Ready podcast, which is set up to help guide potential candidates to succeed in the USAF Special Warfare pipelines. Aaron has also served as a PJ instructor and helped adjust the pipeline to the current setup implemented today.
He recalled telling his recruiter, "I want to be a PJ. I can take the PAST test right now. How soon can I ship?" The recruiter told him that if he passed the PAST test, it would be another year and some months before joining the ranks as a PJ. "'Okay, well, I'm ready. Let's go,'" he responded. "And that was the end of it. And then I went off to the Air Force."
When asked about the most difficult moment in the PJ pipeline, he said, "You know, it's not any moment, right, because the moments take forever, the days go by pretty quickly, and then the months and years zip by before you know anything is going on." He went on to explain that you'll be faced with the toughest physical training while being evaluated the whole time with no room for error. "You couldn't have an off day in the pipeline because if you do, you'll find yourself out of it."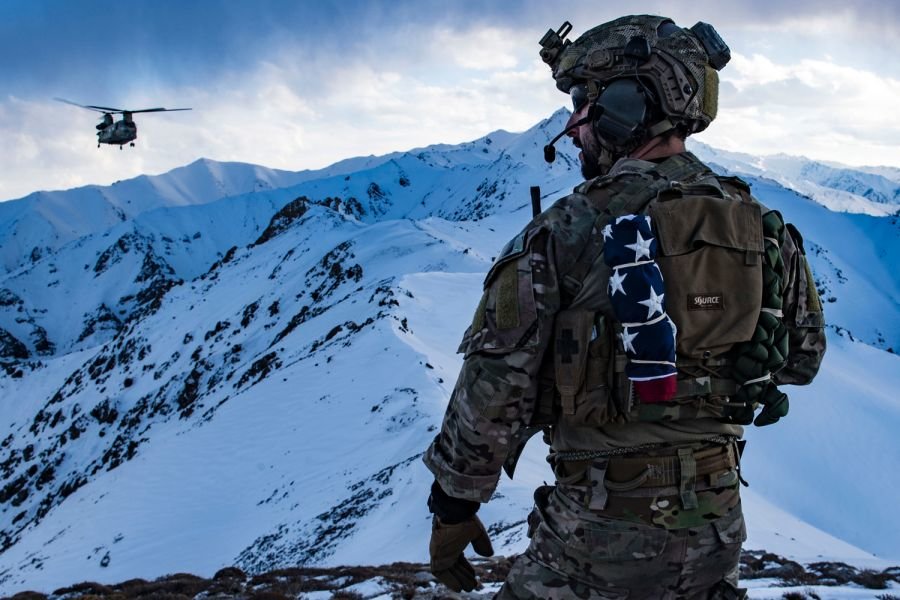 Aaron said the definition of a PJ is their motto: "That others may live."
"That is who we are. That's what we connect with. That's what we live as a community," he said. "And that means that no matter what, if you call me and my team, we are going to come get you, even if it means it kills us in the process. We truly are there to take on impossible missions in order to bring home Americans and our allies."
Aaron said that PJs are tribal in nature and that the job attracts a diverse group of candidates, some coming for war and others wanting to practice medicine at the highest level. Regardless of their traits, he said that they're all motivated self-starters who don't need to be told what to do.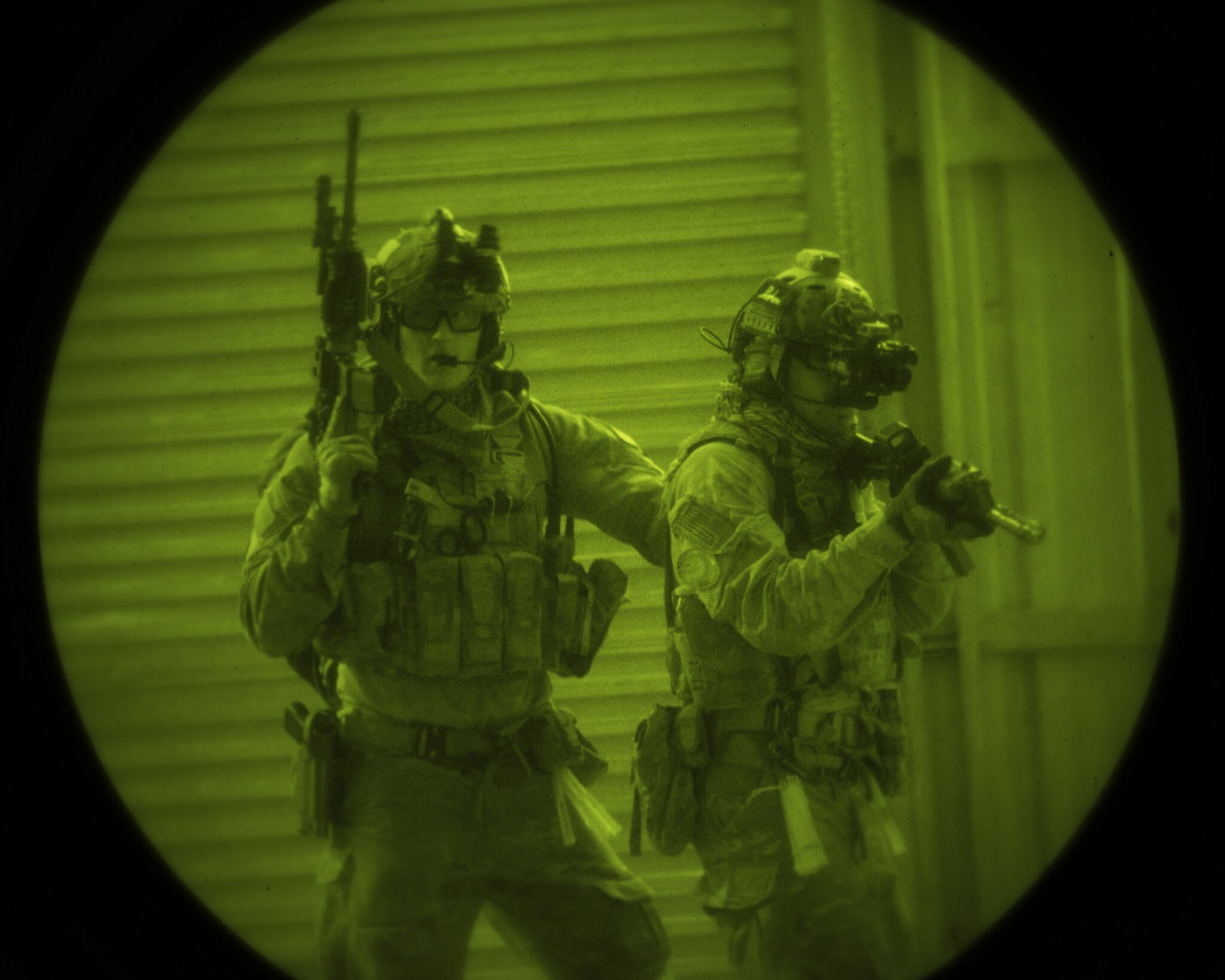 To Aaron, being a PJ is truly encapsulated in the motto. He said it resonates with him and that he loves leading those under his charge and fighting the good fight. "I'm not much of a spiritual guy, but I would say the only thing that I ever felt a calling to do in my life, if I can put it like that, be it universe or deity or whatever, has been to be a PJ."
He recalled a conversation with a Special Missions Unit (SMU) commander who told him, "I love it when I have a PJ at the table because you guys might not be the subject matter expert in one thing […, but] there's very few problems that PJs can't answer. If something goes wrong and you look to a PJ, he's gonna be able to figure that out."
"I've always loved that aspect of our career field," Aaron said. "As you know, it's kind of like being a good decathlete. You may not be the best in every single event, but if you're really, really good at 90 percent of those events, no one's gonna be able to touch you because you're going to continually show off your capabilities."


Editor's note: This article has been updated to correct a quote attribution. Andre Trinidad provided the information regarding blackouts during the pipeline's pool training.