In August 1996, Usama Bin Laden issued a fatwa against Americans, declaring holy war against the United States and its interests. The fatwa reads, in part:
"The people of Islam awakened and realised that they are the main target for the aggression of the Zionist-Crusaders alliance. All false claims and propaganda about 'Human Rights' were hammered down and exposed by the massacres that took place against the Muslims in every part of the world."
Two years later on Aug. 7, 1998, bombs exploded almost simultaneously at U.S. embassies in Nairobi, Kenya, and Dar es Salaam, Tanzania. The death toll came in at a staggering 224 people, with more than 5,000 wounded. Twelve of the fallen were U.S. citizens. Bin Laden and his soon-to-be infamous Al-Qaeda terror organization were responsible.
On the other side of the world, former U.S. Army Captain Brig Barker had just made the FBI's SWAT Team and was looking forward to getting into the fight. Little did he know the fight was about to come to him.
Part of a two-man FBI office on the West Coast, he received a page of utmost urgency.
"At first, I thought it was a joke," Barker said. "The page said, "Please advise team leader to travel to Nairobi, Kenya, as part of investigation into embassy bombing.'"
Using the FBI to travel abroad to conduct counterterrorism investigations for such a high body count was a relatively new concept in 1998.
Initially, the plan was for Barker and his team members to help with security around the embassy. They left the office in a black panel van, tactical gear in tow, and flew to Washington, D.C., where they received their pre-deployment briefing before boarding a military flight to Nairobi.
When they landed at Nairobi International Airport, the first thing that hit them was the heat and humidity. Barker had been abroad before — he lived in Europe for three years and served a deployment in Iraq — but Kenya was different.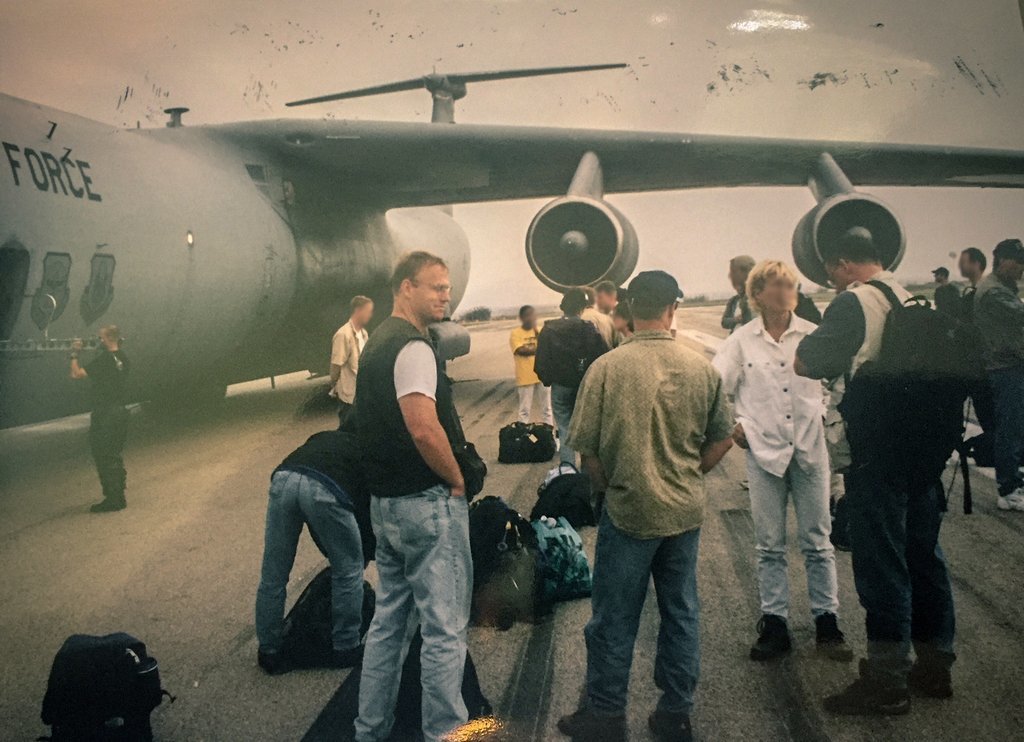 "I remember landing and just seeing the trees," he said. "It was unlike anything I had seen before."
Barker wouldn't be in Kenya long. As he and his team were preparing to get off the aircraft, someone boarded with new intelligence detailing a follow-up plot to bomb the U.S. embassy in Kampala, Uganda, and they needed a team to go check it out.
At the time, Barker was the most junior man on his team.
"They asked for seven guys … Our team leader raised his hand, and we were in," he said.
And just like that, the tactical unit shifted to an investigative team. After three hours and a few short flights, they were in Kampala.
Upon their arrival, Barker recalled seeing two archaic planes on the runway. The Kenyan national who was with him and his team said that they were from the Entebbe Raid — an Israeli commando military operation to save hostages being held in an Air France commercial flight by members of the Popular Liberation Front for Palestine and radical German leftists. The airport's ominous history with terrorism cast a foreboding shadow over their current work.
Barker was informed that the Ugandan counterterrorism force had recently arrested 24 people; his team was tasked with interviewing all of them and deciphering the plot. As novice investigators in such an environment, they had to improvise if they were to be successful.
Barker's team, along with a federal prosecutor who joined them, set up shop in a hotel and got to work. After a week of intense investigative work, the plot to blow up the Kampala embassy was disrupted.
"We worked closely with the Ugandans," Barker said. "We were still tac'd out with our gear and weapons, ready for whatever was to take place."
With a win under their belt, they flew back to Nairobi — where their roles changed yet again.
"We worked with the Kenyan National Police," Barker said. "On occasion, they joined us in interviews. We would do command post functions. We were kind of utility players. It was different from Uganda."
He remembers seeing ground zero, where the embassy was hit: "It was rubble and carnage. Folks were wondering how they were going to rebuild. When I saw the site, the bodies had already been removed. It was an acute situation, people wondering who did this to us."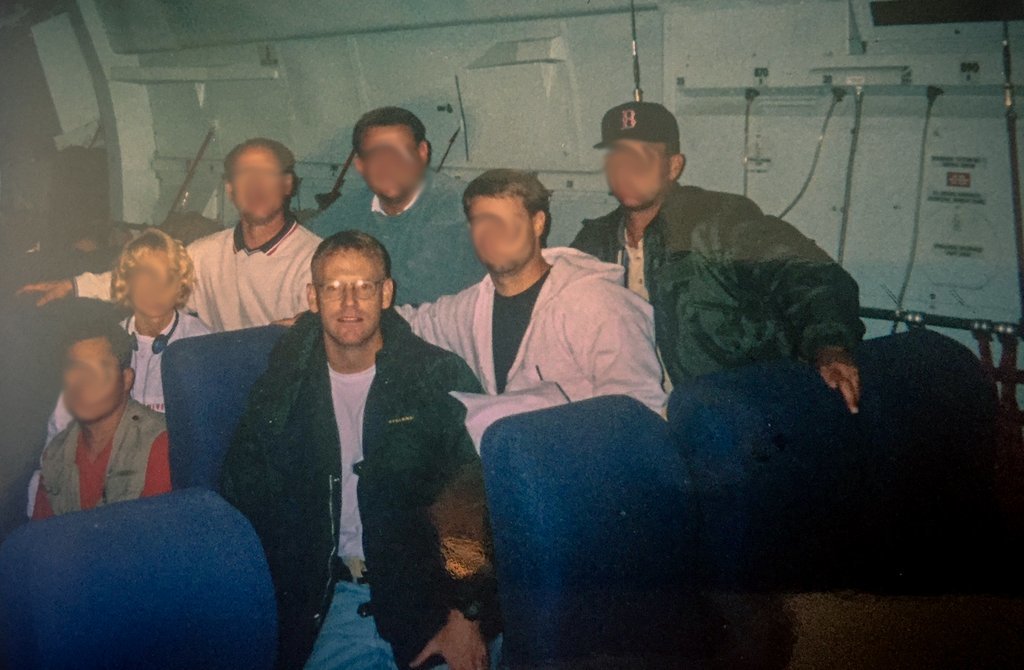 In response to the attack, the U.S. government launched cruise missiles at targets in Afghanistan and Sudan. Bin Laden and his military chief, Muhammad Atef, were indicted on 224 counts of murder, and a $5 million reward was offered for any information leading to their arrest. The U.S. government reopened a new, fortified embassy in Nairobi on March 3, 2003.
After Nairobi, Barker continued to work counterrorism. After the 9/11 terror attacks, he ended up in Cairo to help run an investigation. When Bin Laden was killed, he was embedded at SOCOM.
"It was a good ending," he said, "but it was not an end to the threat — or the threats we will face in the future."