Beloved by his fellow cops as a "gentle giant" before an ex-con fatally wounded him during a Jan. 21 Harlem ambush, New York City Police Officer Wilbert Mora was laid to rest on Wednesday.
Speaking to mourners during the Feb. 2 funeral at St. Patrick's Cathedral in Manhattan, Police Commissioner Keechant Sewell lauded the bulky 6-foot-3-inch Mora, 27, as "the perfect candidate to join the NYPD."
"No one had to tell him to become a police officer," she said. "It was all he ever wanted to do. It was the most loved, significant, inextricable part of his life. I'm told the only close second was his PlayStation 5."
Sewell traced Mora's arrival in the city as a 7-year-old boy from the Dominican Republic who dreamed of becoming a cop to the moments just after his death, when doctors removed his donated organs to save the lives of five more people.
Mora's burial followed at Calvary Cemetery in Woodside, Queens. The officer was posthumously promoted to detective first-grade.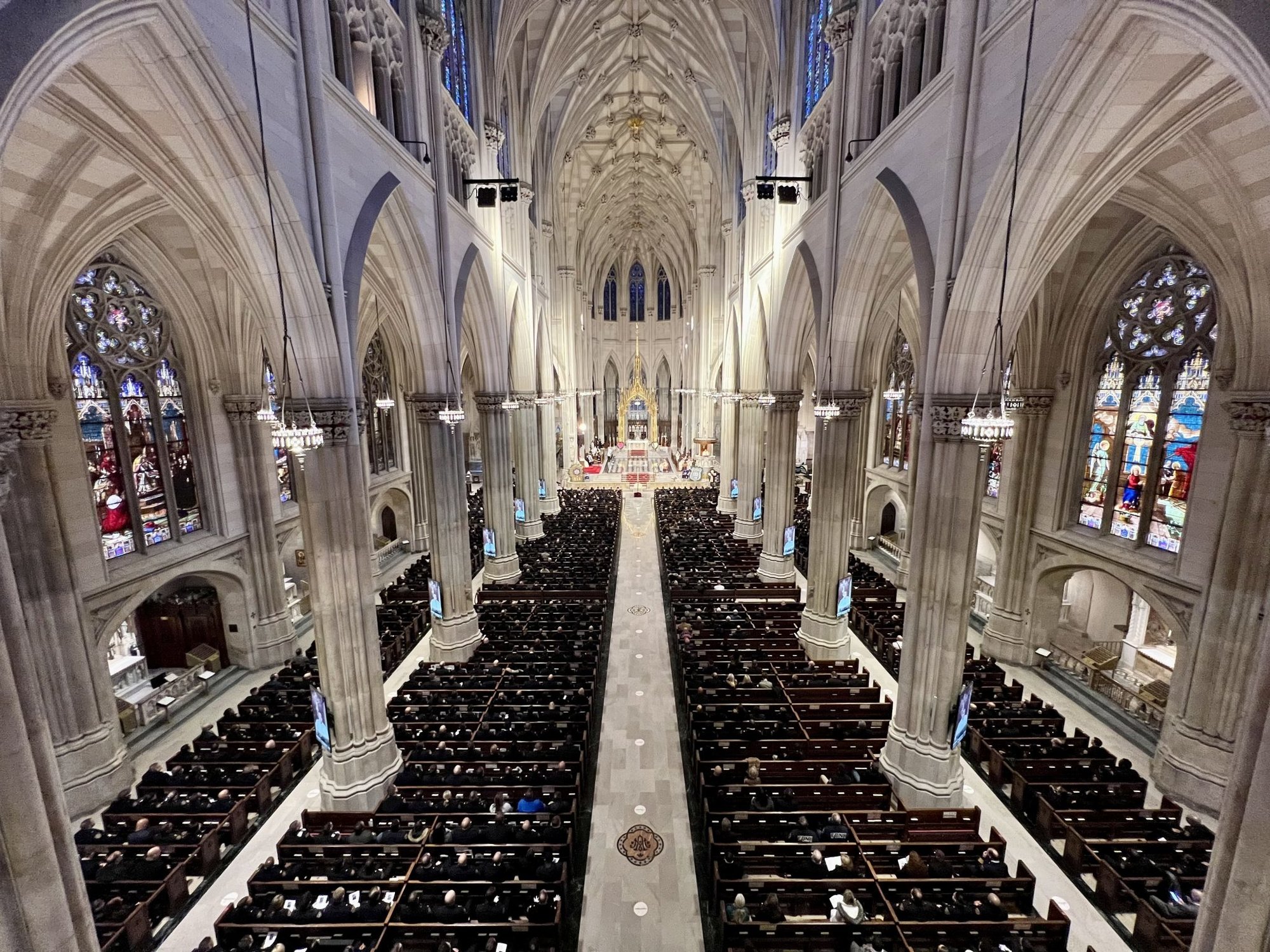 Inspector Amir Yakatally, Mora's commanding officer at the 32nd Precinct, told mourners that the police force's field training program should be modeled on the way Mora mentored rookie cops. He remembered Mora as a "son of our city," a "child of the change you asked for," the embodiment of the American dream, and a member of a "new breed of officers" who sacrificed his life to protect others.
"He was what you wanted and hoped for in your police officer," Yakatally said.
The inspector detailed the Jan. 21 shooting in Harlem, saying that when Officers Jason Rivera, 22, and Sumit Sulan, 27, arrived with Mora at the apartment on a domestic disturbance call involving an elderly mother and her adult son, Mora urged them to carry out "the primary goal of de-escalation."
"However, this seemingly routine and innocuous call for help quickly escalated into a firefight," Yakatally said.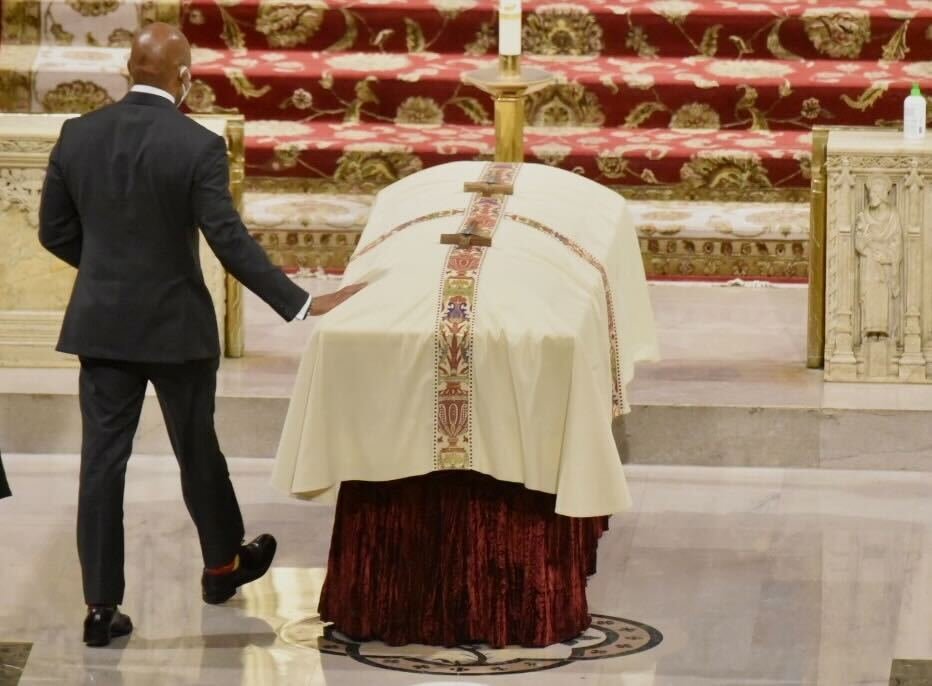 Authorities suspect that when Mora and Rivera approached the 47-year-old son, Lashawn McNeil, in his bedroom, the ex-con suddenly flung open the door and blasted multiple rounds into the two cops.
Despite being mortally wounded, Mora managed to return fire, and he was joined by Sulan, who rushed from the front of the apartment to shoot and kill McNeil.
"With limited space and cover, Wilbert used precious seconds while still in the line of fire to return fire," Yakatally said. "Being the born leader and protector that Wilbert was, he didn't freeze, but fought back, trying to stop the threat and hopefully save others."
First responders sped Rivera and Mora to Harlem Hospital. Rivera died that day. Physicians transferred Mora to New York University Langone Medical Center, where he was placed on life support, but he died Jan. 25.
Yakatally urged Mora's family to remember their loved one as "a soldier and a warrior" who "went out fighting" as he "tried to protect himself and his fellow brothers."
Wilson Mora recalled his slain younger brother as a man without "an ounce of meanness" in his big body, a person whose love for life was "infectious." He bemoaned never getting the chance to tell his "baby bro" how special he was or go on camping trips and other adventures with him.
"I just want you to know that I was always proud of you," the older brother said, addressing the slain cop. "You chose a life of service to your community and to our adoptive country. Your fellow officers were not only co-workers. They were friends and family. And now they're my family. I love you, baby bro, and I will always miss you."
Read Next: