The legacy of Aleda Lutz is a story of firsts. Lutz, a first lieutenant, served as a flight nurse during World War II as part of the US Army Air Forces' early attempts to revolutionize battlefield air evacuations. As one of the first female flight nurses to deploy overseas, Lutz distinguished herself over 196 missions and became the first woman to receive the Distinguished Flying Cross in war. Tragically, Lutz was also the first American military woman killed in a combat zone during World War II.
After the successful use of transportation aircraft to evacuate units from Alaska, Burma, and New Guinea in early 1942, the US Army Air Forces sought to revolutionize military medical care by training flight nurses and developing units specifically designed for air evacuations. At just 29 years old, Lutz became part of a new effort to rescue casualties from the front lines. Throughout the war, these so-called Winged Angels contributed to the emergency evacuation of 1,176,048 patients — with only 46 of those in their care dying en route.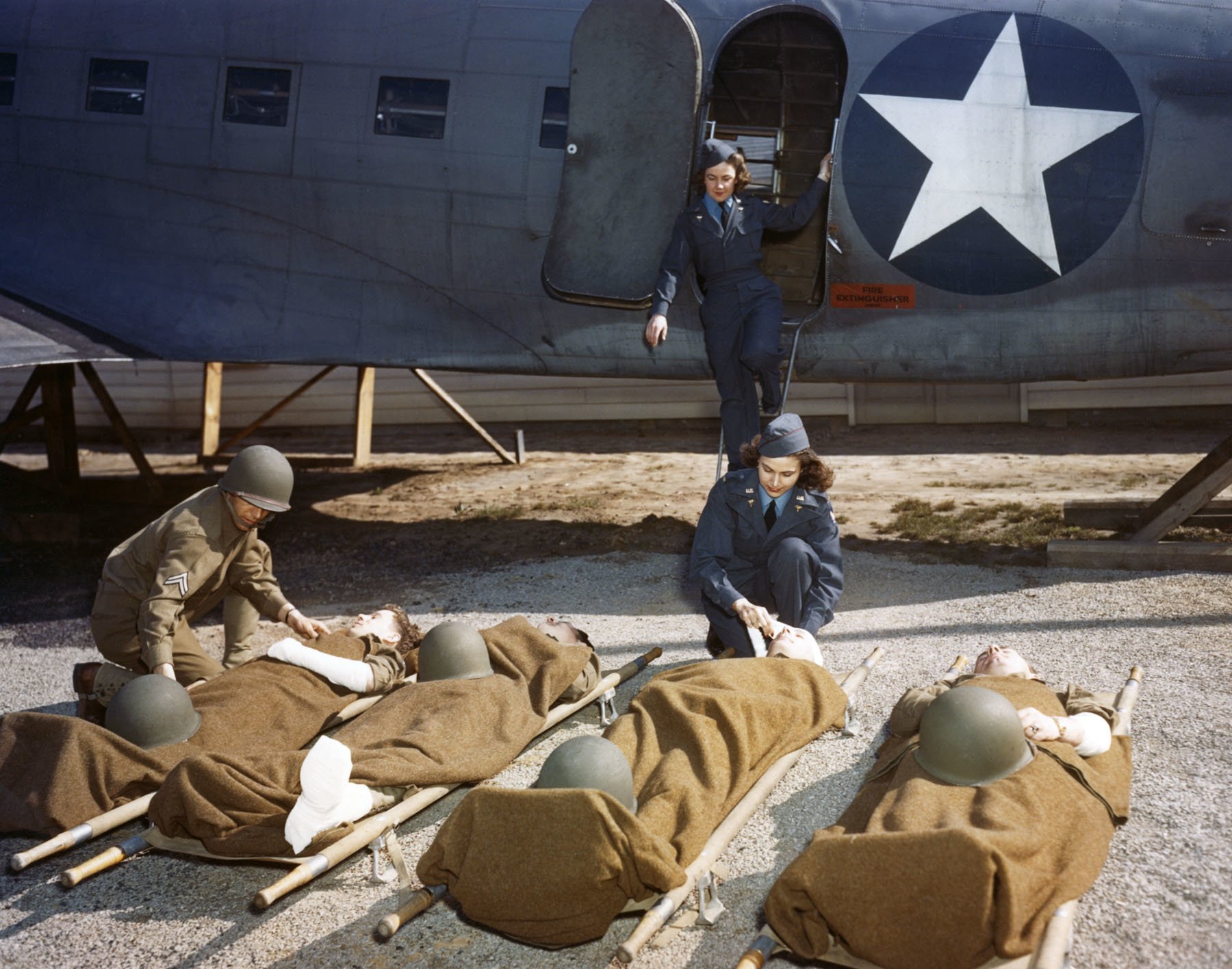 Born in 1915 to German immigrant parents in Freeland, Michigan, Lutz first pursued her calling to provide medical care by attending Saginaw General Hospital School of Nursing. At some point in late 1941 or early 1942, Lutz enlisted in the US Army and served stateside at Station Hospital in Selfridge Field, Michigan. When an opportunity arose to join the new program, Lutz left behind her assignment as a general duty nurse to train as a flight nurse.
Hopeful flight nurses faced strict requirements to enter the career field. Applicants had to weigh less than 135 pounds and be under the age of 36. They also had to pass numerous tests to identify simple illnesses such as plane sickness and be able to handle flight medicine procedures and chemical warfare exposures. Flight nurses also had to gain a basic understanding of logistics in order to coordinate the transfer of patients away from the front lines to staffed hospitals. Lutz became one of only two women in her class to pass all of the tests and graduate.
She joined the 802nd Medical Air Evacuation Transportation Squadron — the first team of flight nurses to deploy overseas. Lutz participated in medical evacuations in North Africa, where she helped transport medical supplies to the front lines and evacuate the wounded to the rear. During her two-year deployment she participated in several campaigns, earning five battle stars and evacuating more than 3,500 service members. The flights were routinely hazardous, but that didn't stop Lutz from volunteering for them. Once, she even completed four sorties in a single day.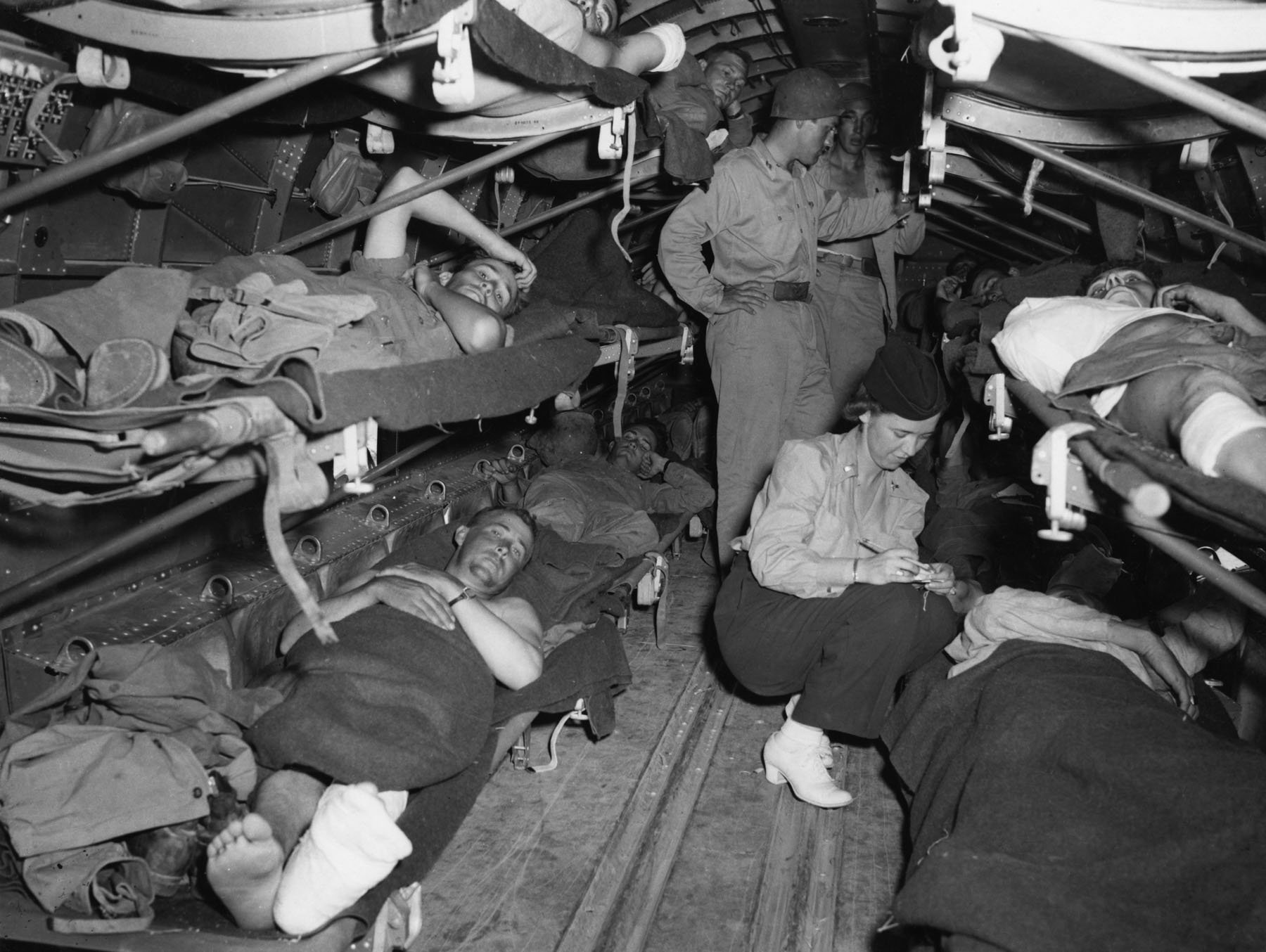 Lutz flew her final mercy mission on Nov. 1, 1944. Her flight was transporting wounded soldiers from Italy to a hospital in France when the C-47 hospital plane entered a storm and crashed, killing everybody on board.
The work of transforming aeromedicine came with devastating losses. Of some 500 Winged Angels who served in medical air evacuation transport squadrons, 17 were killed.
Lutz posthumously received the Distinguished Flying Cross "for extraordinary achievement while participating in aerial flight while serving as a Flight Nurse with the 802d Medical Air Evacuation Squadron during World War II."
She also received the Purple Heart and an Air Medal with four Oak Leaf Clusters.
Prior to deploying, Lutz was a serious bowler. She was involved in her local bowling association in Saginaw, Michigan, which pledged to support wounded veterans in her honor. In 1990, the Saginaw Department of Veterans Affairs Medical Center was rededicated as the Aleda Lutz Center. It was the first time a medical center was named after a woman killed in a combat zone.
Read Next: