Winston Churchill, like all larger-than-life leaders, proved himself during tumultuous years. Soldiers, politicians, and citizens alike were searching for a voice that could assert meaning and nationwide values in a unified way when the world around them was falling apart. He overcame a speech impediment, served with distinction as a military officer and war correspondent, wrote a shelfful of books with high praise, and spoke with acerbic character.
Churchill is best-known for his role as Prime Minister of the United Kingdom, but he wore many hats during his 90 years and accomplished many noble and heroic deeds. From establishing elite military warfighting units to his contributions to the literary world to his impressive escape from an African prison camp, there's a reason he earned the "British Bulldog" moniker — he was nothing if not tenacious. On Winston Churchill Day, Coffee or Die remembers him as the bad ass he was.
He established the Special Operations Executive and the Commandos.
Churchill's famous declaration to "set Europe ablaze!" was fulfilled when he designated the Special Operations Executive (SOE) on June 13, 1940. The SOE, an all-volunteer force, conducted sabotage, guerilla warfare, and espionage missions with bands of resistance forces across Europe and parts of the Far East. Men and women put their lives at risk to erase the footprint of the Axis powers and reclaim Europe.
When the U.S. prepared to enter World War II, SOE officers schooled, trained, and provided insight on how to safely operate in enemy-controlled territory to the now-defunct but legendary Office of Strategic Services (OSS) — the forerunner to many special operations units today. The selfless service of the SOE parachuting from planes, working undercover, and recruiting assets turned the tide of the war.
Churchill's impression and support for the SOE helped solidify its reputation. The unit is often remembered by its many nicknames — Churchill's Secret Army, Ministry of Ungentlemanly Warfare, and The Baker Street Irregulars (after the fictionalized Sherlock Holmes group) — and for its costly dedication to service.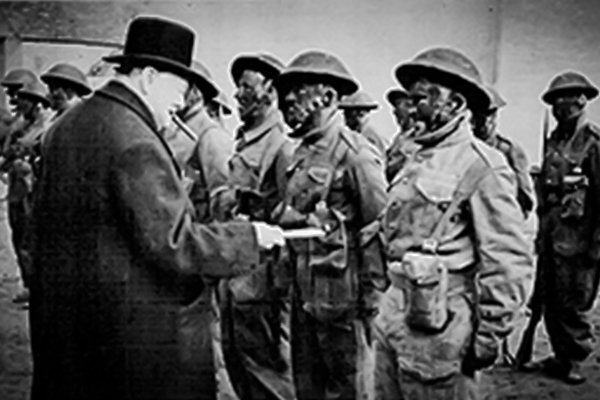 While the SOE were running clandestine missions disrupting enemy formations, Churchill formalized another unit known as the Commandos for raiding and reconnaissance-focused operations. The Commandos were so effective that Adolf Hitler issued a 1942 Commando Order: "All men operating against German troops in so-called Commando raids in Europe and Africa, are to be annihilated by the last man."
The Commandos were disbanded shortly after Churchill first left office in 1945 because The War Office declared they were no longer of use in post-war Britain.
He was a military officer, war correspondent, and author.
The Royal Military College stamped "failure" on Churchill's entrance exams twice before he was permitted, on his third attempt, to join the British Army in 1893. His scores were too low to enter the infantry, but he grew a love for horseback riding during his tenure in the Cavalry. Churchill wanted a piece of the action and saw military service as the primary vehicle to give him the glory he craved. In 1895, serving in the Fourth Queen's Own Hussars, he joined Spanish troops in Cuba as a military observer, despite only putting considerable effort into his side hustle as a war correspondent for The Daily Graphic.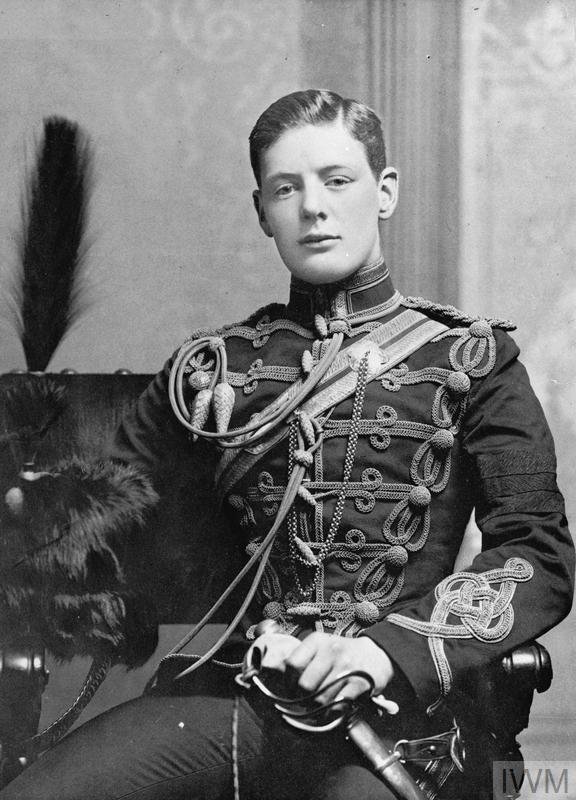 The New York Times published an article dated Dec. 6, 1895, stating that Churchill, alongside another British lieutenant, was awarded for "valorous conduct" but provided no further details. His service distinguished him as a globetrotter, serving in India, the North West Frontier (western Pakistan and eastern Afghanistan), and Sudan. By age 23, he published his first nonfiction work following his exploits in "The Story of the Malakand Field Force: An Episode of Frontier War." Churchill inscribed the book to Major General Sir Bindon Blood, writing that he is "indebted for the most valuable and fascinating experience of his life."
The Battle of Omurdan in Sudan was the last cavalry charge by the British Army, and Churchill, along with 350 soldiers belonging to the 21st Lancers, was in the middle of it. Churchill's "The River War" covers a fierce hand-to-hand battle that ensued and the surprise ambush of an opposition force that numbered approximately 2,000 that tested the mettle of the inexperienced force. Three Lancers were awarded the Victoria Cross, and news from the battle brought intrigue expressed through news articles and paintings.
In addition to his triumphs as a soldier, war correspondent, and author with a collection of 43 books in 72 volumes, Churchill was the recipient of many awards. Most notably, he was awarded the Nobel Prize for Literature in 1953. He earned the honor for "his mastery of historical and biographical description as well as for brilliant oratory in defending exalted human values."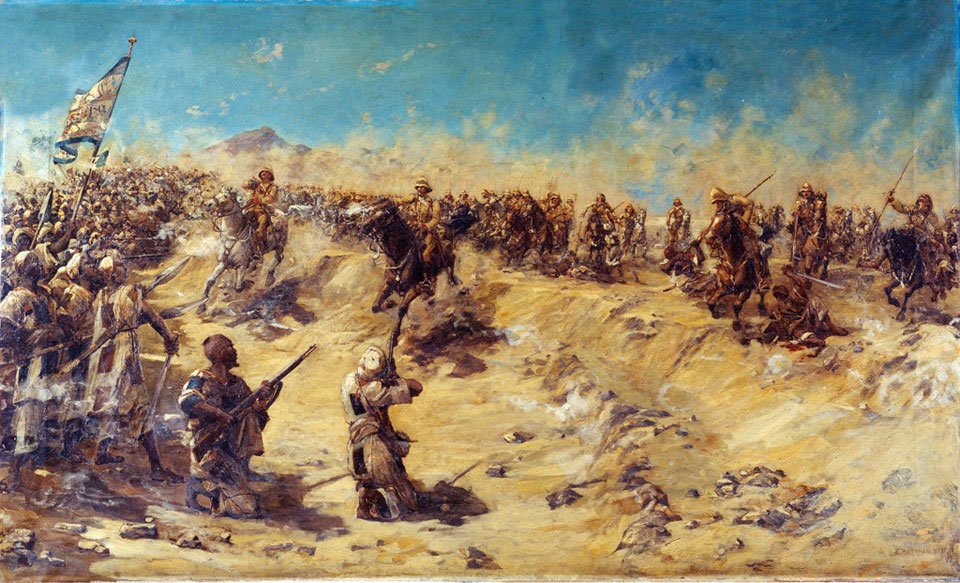 He escaped from a prison camp.
Churchill's great escapades and ambitions as a young author, journalist, and military officer took him across the globe, and he documented every experience. One earned him instant fame in the eyes of the public when he returned back to England.
While on a reconnaissance mission aboard an armored train in Cape Town, South Africa, in 1899, the Boers sabotaged the tracks with an enormous boulder and synchronized an ambush after the train made contact. Loud explosions and rifle fire erupted from all sides, and Churchill instinctively motioned for fellow soldiers to depart the train. In the confusion, and at great risk of being killed if he fled, Churchill was captured and transported to a prisoner-of-war camp in the capital city of Pretoria.
As the guards relaxed their duties on the night of Dec. 12, 1899, Churchill acted. He climbed the prison's fence, landed on both feet, and hurried away. He knew he would likely be spotted during the day, so he moved about only at night, train-hopping and stealing only what he needed to survive. Nine days and 300 miles later, Churchill successfully evaded the Boers search party and made contact with a British consulate in Lourenco Marques (now Maputo), Mozambique. Once he returned home safely, his reputation skyrocketed in the eyes of his peers.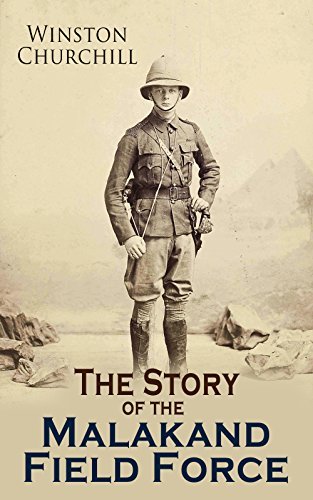 He was a quote machine.
Churchill is one of the most iconic orators in British history and encouraged a generation through thoughtful philosophy, rational experience, and blunt beatdowns on agitators. Many of his speeches were unforgettable, speaking on war, peace, liberty, survival, and unity, with undeterred commitment. His "We Shall Fight on the Beaches," "Blood, Toil, Tears, and Sweat," and "The Finest Hour" orations rejuvenated the morale of the Allies when support was dire.
However, some of the famed phrases credited to Churchill were first spoken by others. "The destiny of a great nation has never yet been settled by the temporary condition of its technical apparatus," for example, is a quote from Leon Trotsky, the Soviet revolutionary who opposed Josef Stalin.
"Danger gathers upon our path. We cannot afford – we have no right – to look back. We must look forward." —Winston Churchill
Other popular quotes simply mentioned his name and, as his notoriety grew, people attributed them to Churchill: "One man with conviction will overwhelm a hundred who only have opinions." According to Richard Langworth, a senior fellow at the Hillsdale College Winston Churchill Project, journalist Alfred George Gardiner actually wrote, "One man with conviction will overwhelm a hundred who only have opinions, and Mr. Churchill always bursts into the fray with conviction so clean, so decisive, so burning, that opposition is stampeded."
With the current popularity of inspirational quotes on the internet, it's not hard to find Winston Churchill memes that feature false and inaccurately attributed transcriptions. Readers' lack of curiosity to decipher a quote's authenticity simply adds to his lore.
For instance, the quote, "When you're 20 you care what everybody thinks, when you're 40 you stop caring what everyone thinks, when you're 60 you realize no one was ever thinking about you in the first place." This modern and honest portrayal of age was never uttered from Churchill's lips nor writ by his hand.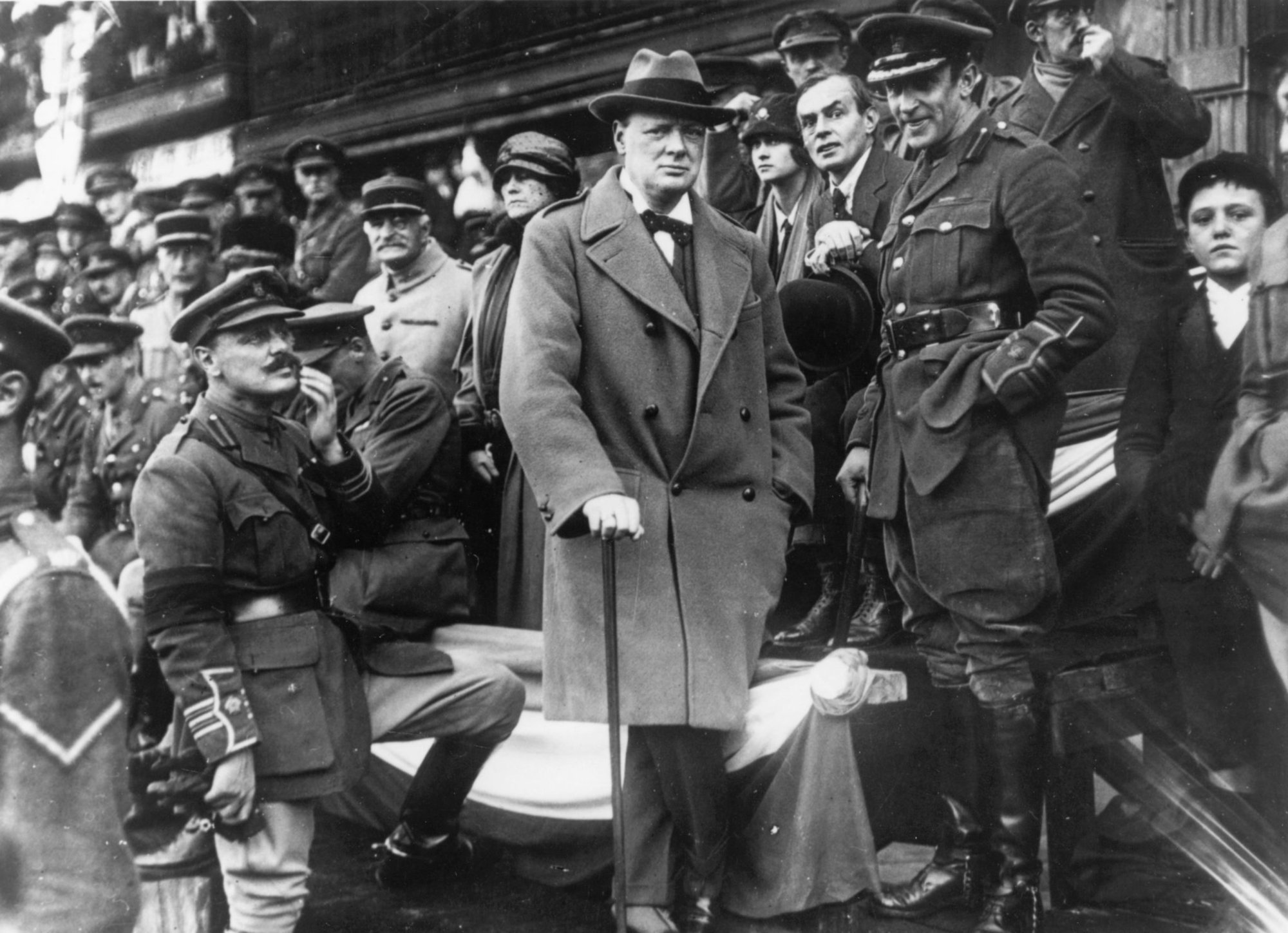 He was a dedicated public servant.
As the British prime minister from 1940 to 1945 and again from 1951 to 1955, Churchill kept the train on its tracks to defeat Nazi Germany. His resilience and foresight into Hitler's intentions pushed him to warn of growing friction in Europe in the late 1930s, despite the media's censorship of his conservative articles and fear of another world war. On Sept. 29, 1938, Germany, Italy, Great Britain, and France, signed the Munich Agreement, ensuring the surrender of the border of Czechoslovakia Sudeten region to Nazi Germany by October 1. The meeting adjourned in peace as a result of threatening actions of war across Europe by Hitler.
Later in 1938, after the conclusion of the Munich Agreement, the BBC allowed three broadcasts to the United States from Oct. 16, 1938, to Aug. 8, 1939, titled "Defence of Freedom and Peace," "Nazi Blandishment," and "Europe in Suspense." The public and the world soon learned that another war was on the horizon, and Churchill was leading the way.
From 1906 to 1955, Churchill served in 12 different political positions, devoting his life to public service. On April 9, 1963, then-president John F. Kennedy offered Churchill to honorary American citizenship, but his health was on the decline, so his son accepted instead.
Churchill remains one of history's most memorable leaders. He is the only statesman to be honored on two occasions by the Royal Mint — and his spirit lives on as a model of succeeding during trying circumstances.