Veterans with medical training could help alleviate staffing shortages in Wisconsin hospitals if a new bill passes the state legislature.
The proposed bill would allow those who recently served as Army medics, Navy or Coast Guard corpsmen, or Air Force medical technicians to provide limited health care without a license while under the supervision of a certified medical professional. The veterans would need to be pursuing civilian licenses to be eligible.
The bill, introduced earlier this month, addresses a problem common to many states: a shortage of qualified hospital personnel under increasing coronavirus infections. Wisconsin had 1,432 patients hospitalized with COVID-19 on Monday, Nov. 29 — a record for the state in 2021. Meanwhile, the federal government is sending extra medical teams to neighboring Michigan to alleviate staffing shortages there.
The nonprofit Heroes for Healthcare, which helps veterans find jobs in the medical industry, supports the legislation.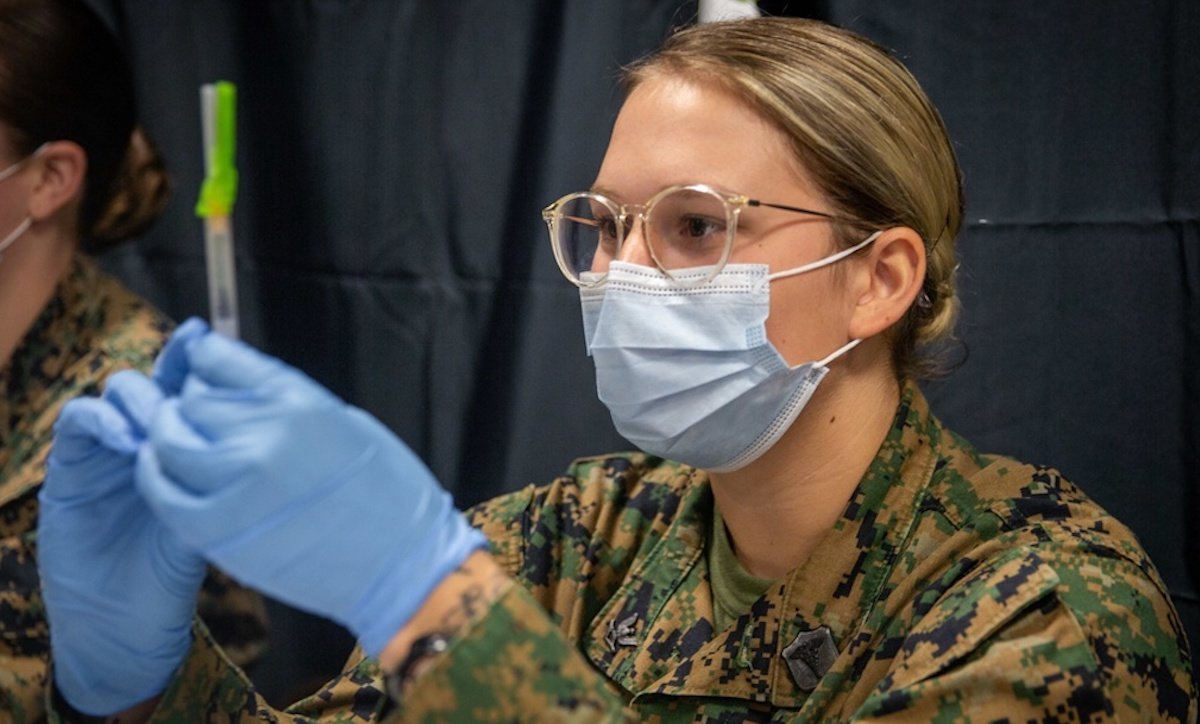 "What (the bill) does is free up a group of people that taxpayers and our communities have already invested in," Heroes for Healthcare president Laura Hanoski told Wisconsin Public Radio. "And (these vets) can come back and be vital individuals in our communities, helping during this time of need."
Under the proposed Wisconsin bill, military medical personnel would sign memorandums of understanding outlining the scope of their practices. They would also establish timelines with their employers to acquire licenses from the Medical Examining Board, the Podiatry Affiliated Credentialing Board, the Physician Assistant Affiliated Credentialing Board, or the Board of Nursing. While working in a hospital, a veteran would need to be under the direct supervision of a physician, physician assistant, registered professional nurse, or advanced practice nurse prescriber.
Medical personnel, especially nurses, are in high demand nationwide. A survey of hospitals that accounted for 85% of the hospital beds in Washington state found more than 6,000 vacant nursing positions and no immediate way to fill them, KOIN 6 News reported. According to the survey, nurses cited stress, burnout, vaccine mandates, higher-paying opportunities, and relocation for a spouse's job as reasons for leaving.
Emergency rooms from coast to coast have temporarily closed because of the shortages.
Read Next: