Harriet Tubman, the fearless African American conductor of the Underground Railroad who helped smuggle enslaved people from safe houses to freedom prior to the Civil War, earned her place in history books as one of America's finest spies.
In 1863, Tubman led a spy ring for the Union Army and scouted Confederate supply routes and troop movements, reporting the intelligence back to her Union Army commanders. She also helped liberate enslaved people who went on to form Black Union regiments. Perhaps most notably, Tubman became the first woman in United States history to lead a military assault in the daring Combahee Ferry Raid that freed more than 700 slaves.
While Tubman is arguably the most famous Civil War spy, many other women gained infamy as spies who supported the Confederacy.
Nancy Hart Douglas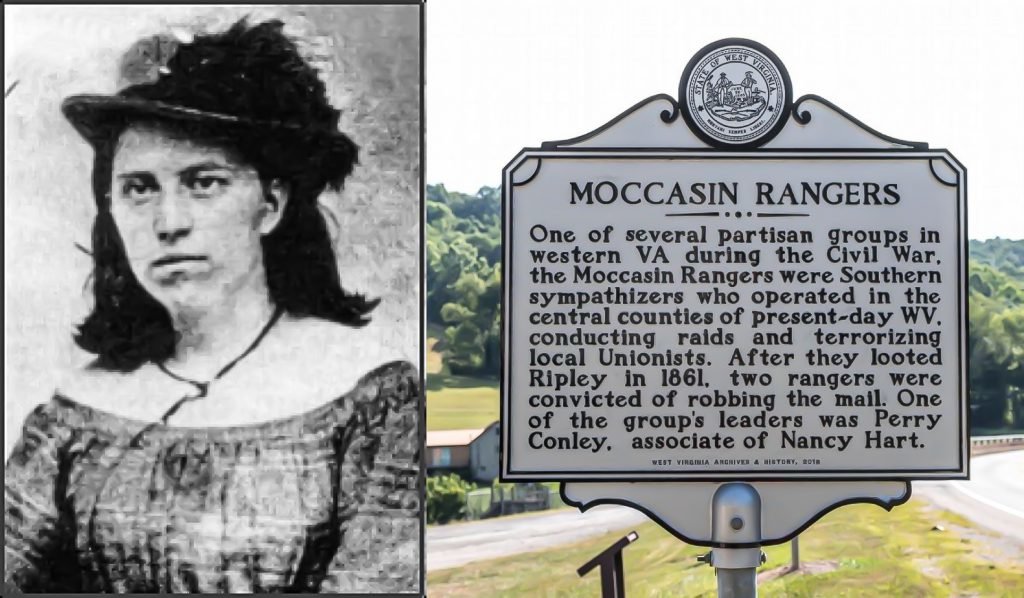 Nancy Hart Douglas (better known as simply Nancy Hart) entered the world of espionage first with the Moccasin Rangers. The pro-Confederate rebel group were active in the beginning of the Civil War and terrorized local Unionists within counties now considered present-day West Virginia. The rebel scout and spy had a mission in the fall of 1861 when Union troops captured her in Braxton County. She managed to swindle her captors with a cover story, and they set her free. Hart returned to friendly Confederate lines armed with insider knowledge about opposing troop movements.
However, her luck ran out once more in the summer of 1862 when Union soldiers ambushed the Moccasin Rangers. Their group became scattered, and according to an eyewitness, Hart and another female companion were later captured in the woods while they foraged for food. The two women were taken prisoners of war and placed in the attic of a Summersville farmhouse.
For the next two weeks Hart plotted her escape. She finally charmed a young Union soldier and coaxed his gun away from him — a fatal error on the soldier's part, since Hart shot him dead and made her escape by horseback. When she arrived at Gen. Stonewall Jackson's regiment in Fayetteville, she guided a group of Confederates back to Summersville, where they burned down the farmhouse and set fire to the town.
Hart faded into the background after helping take Summersville. She is believed to have died sometime around 1912, although the exact date is uncertain.
Belle Boyd
Marie Isabelle "Belle" Boyd was only 17 years old when the Civil War began. She hailed from a prominent slaveholding family in Martinsburg, Virginia (now West Virginia). In 1861, Boyd shot and killed a Union soldier at her family's home after he insulted her mother and attempted to search the house. Soon after her acquittal, she joined the Confederacy and would later become one of its most famous female spies. Attractive and flirtatious, Boyd worked as a courier for Gens. Stonewall Jackson and P.G.T. Beauregard. She carried messages and gathered intelligence on Union officers during her travels.
On May 23, 1862, in Front Royal, Virginia, Boyd listened through a knothole in her hotel room wall to several Union officers discussing their war plans. Boyd took this secret information and rode between the two armies to deliver a message to a Confederate staff officer. Jackson credited Boyd's actionable intelligence for helping him win several victories during the Shenandoah Valley campaign of 1862.
Throughout her espionage career she was arrested six times, imprisoned thrice, and exiled twice. The most severe instance was her final arrest, when she was caught trying to smuggle Confederate papers to England. She fled the country and later married a former Union naval officer who had detained her. She authored her memoir Belle Boyd, in Camp and Prison in 1865 and took the profits to support herself. Soon after others learned about her sensationalized exploits she became an actress, often reenacting her clandestine Civil War activities.
Boyd would remarry twice more, to another former Union officer and an actor. She died in 1900 at 56.
Emeline Pigott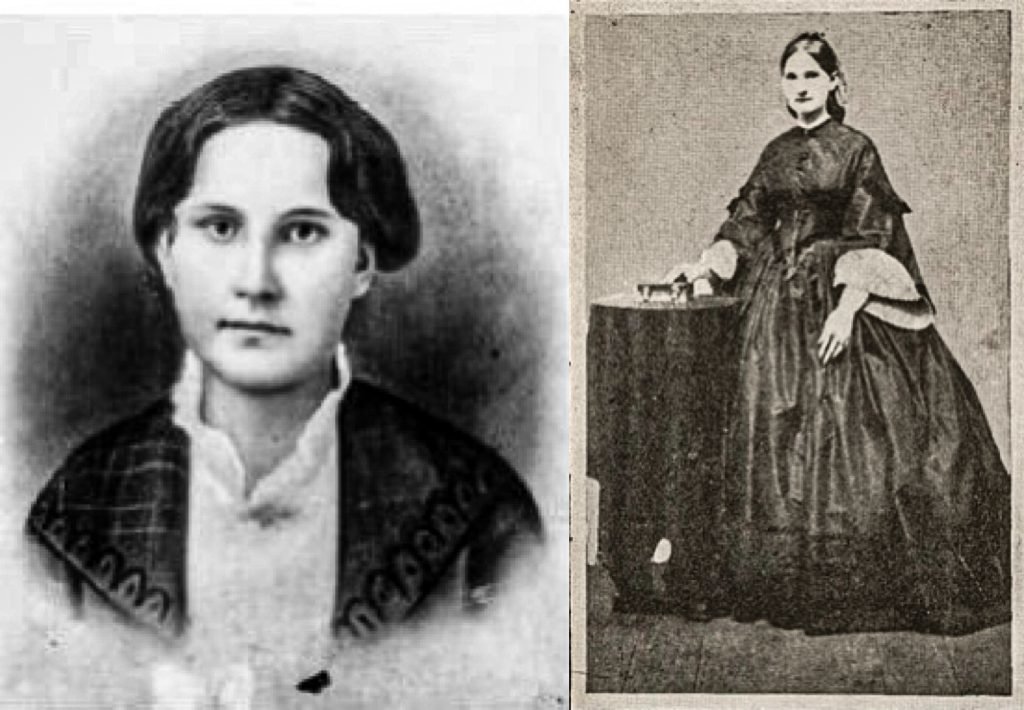 Emeline Pigott, a 25-year-old native of North Carolina, witnessed Confederate soldiers arrive and set up camp across the creek from her family's home just after the Civil War began. Pigott soon joined their cause by offering assistance in every way she could, including as a spy and caregiver.
She helped gather food and clothing for the soldiers and stashed supplies in hollow trees for the men to retrieve. She cared for wounded soldiers straight from the battlefield and nursed them back to health. While she earned their trust, she helped distribute mail and supplies to three neighboring counties. She placed up to 30 pounds of letters and other supplies in pockets hidden underneath her hoop skirt to protect her activities.
Pigott also organized a group of fishermen to act as assets reporting information about federal ships, their tonnage, and cargo. She passed the information to her Confederate friends. By the end of the Civil War, Pigott had become North Carolina's most famous spy and smuggler. Despite numerous run-ins with the law, she lived until 1916 and died at age 80.
Read Next: James Armistead Lafayette: The American Revolution Double Agent Who Helped Washington Defeat the British