The year 1932 was interesting for military decorations. Army Chief of Staff Gen. Douglas MacArthur successfully revived Gen. George Washington's Badge for Military Merit of 1782, which became known as the Purple Heart, a medal given to those wounded or killed in combat.
That same year, the Citation Star was converted into the Silver Star. The Citation Star was a 3/16-inch silver star worn on the ribbon of the service medal for the campaign the service member distinguished themselves in. Exclusively an Army award until 1942, the Silver Star is the third-highest medal of valor behind the branch equivalent of the Distinguished Service Cross and the Medal of Honor. Members of all branches are now eligible to receive it.
Dating back to when it was called the Citation Star, nine women have been awarded the Silver Star for acts of valor and heroism during war.
Jane Rignel, Linnie Leckrone, and Irene Robar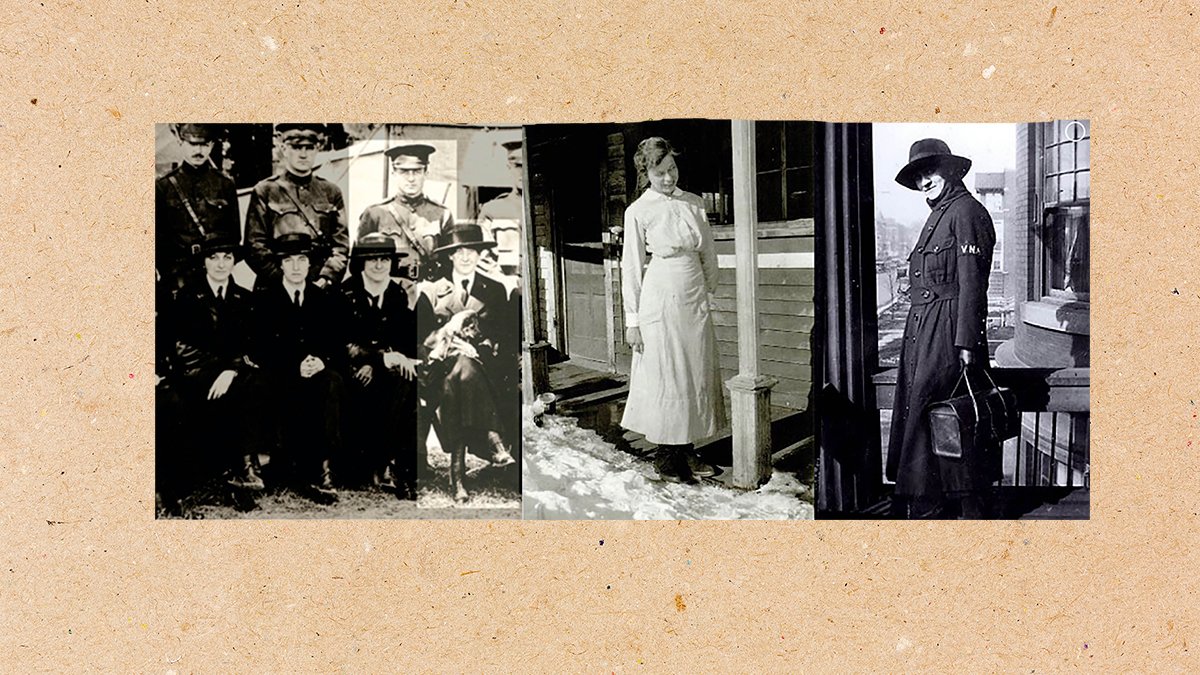 These three nurses of World War I became the first female recipients of the Citation Star, the predecessor to the Silver Star, for their efforts along the front lines in France.
Jane Rignel was the chief nurse of Mobile Hospital No. 2 attached to the 42nd Division, stationed in Bussey le Chateau. She had 22 nurses under her command on July 14, 1918. That night, the nurses followed closely behind the unit they were supporting as the first impact of an artillery barrage landed at 11:40 p.m. The first ambulances started to arrive at 2 a.m. Rignel led eight operating teams to treat 75 patients in the shock ward, and although artillery seriously damaged two triage and surgical areas, killing five, Rignel's leadership and bravery prevailed through the chaos and saved many lives that day.
Linnie Leckrone and Irene Robar were both in the Army Nurse Corps and volunteered for Shock Team No. 134, which arrived on July 28, 1918, at the 32nd Division's 127th Field Hospital near Chateau-Thierry. The role of nurses operating in a shock team was to resuscitate wounded soldiers who had lost too much blood and were unlikely to survive immediate surgery. Leckrone and Robar remained at their stations even after they were targeted by artillery and were subsequently awarded for their gallant efforts under fire.
The Angels of Anzio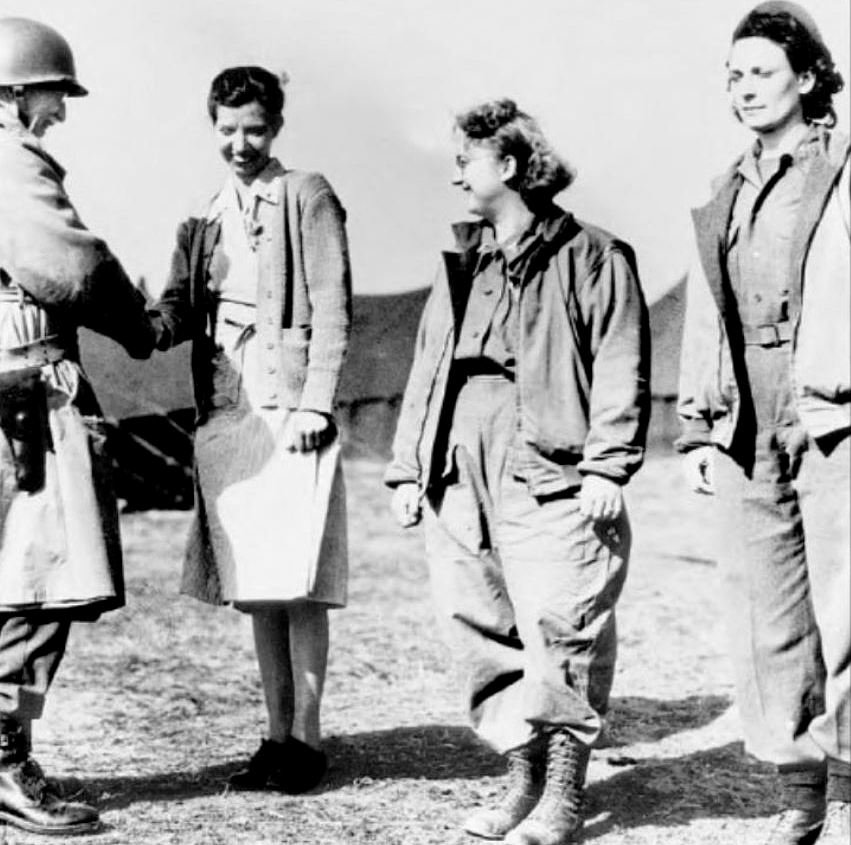 More than 59,000 women served in the US Army Nurse Corps during World War II. Within their ranks, 16 nurses were killed as a result of enemy conflict, 67 nurses were taken prisoners of war, and more than 1,600 nurses were decorated for bravery or meritorious service. Only four were awarded the Silver Star: 2nd Lt. Ellen Ainsworth, 1st Lt. Mary Roberts, 2nd Lt. Elaine Roe, and 2nd Lt. Rita Rourke.
The little city of Anzio, located just 33 miles south of Rome, today is a blossoming resort town known for its seaside harbor setting. In January 1944, the Allies launched Operation Shingle, an amphibious invasion to drive the Germans out of Rome. Along the Anzio beachhead were large field hospital tents belonging to the 56th Evacuation Hospital Unit and other medical units. Despite being marked with red crosses, the tents were frequent targets of strafing planes and artillery barrages. The violence was so intense, the troops began calling it "Hell's half-acre," favoring the safety of a foxhole instead.
On Feb. 7, 1944, the hospital tents were dive-bombed by a German Luftwaffe pilot. The bombs killed 28 and critically wounded 28 more. Ironically, after the Luftwaffe pilot bailed from his plane, which was shot down by a British Spitfire, the pilot was brought to the hospital tent and treated as if he were any other patient.
The most devastating attack, however, came only three days later. For 30 minutes, a German long-range artillery barrage targeted the Anzio beachhead. "I wanted to jump under the operating table, but first we had to lower litter cases to the floor," Roberts told the Dallas Morning News on Feb. 23, 1944. "Pieces of steel already were ripping through tents. There were four litters. I saw a patient on the operating table had his helmet near him so I put it over his head to give him that much protection."
Roberts was the chief nurse of the operating tent and instead of diving for the little cover that was available to her, she chose to protect others. While Roberts kept the operating table in operation, Roe and Rourke cut the electrical wires and used flashlights to evacuate 42 patients. Ainsworth was also there when the barrage began. A large piece of shrapnel struck her in the chest, but she continued on to assist in the evacuation. Six days later she succumbed to her wounds. These nurses became known as the Angels of Anzio.
Leigh Ann Hester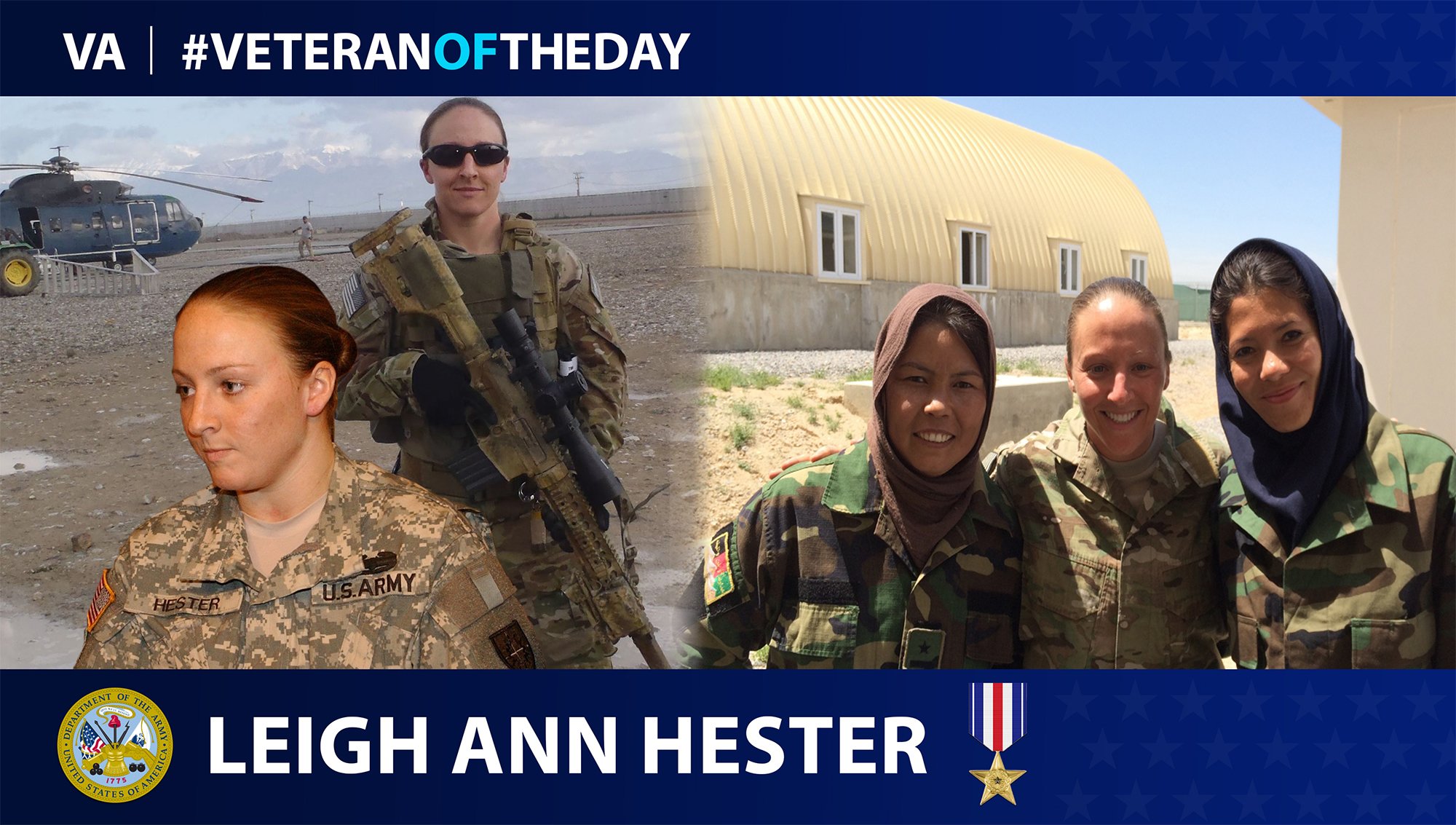 The most famous female Silver Star recipient in US military history is Leigh Ann Hester, the only woman to receive the award for engaging the enemy in combat. The terrorist attacks on Sept. 11, 2001, occurred right before Hester left her Nashville home for basic training. In July 2004, her Army National Guard unit received orders to Iraq. For months Sgt. Hester worked as a military police officer in Baghdad, protecting critical supply routes.
"Basically, we would go out in our Humvees and we would clear the route for [improvised explosive devices] or insurgents before the convoys would start coming through," Hester told NPR in a 2011 interview.
Getting shot at in Iraq was the norm. Hester estimates it was a daily occurrence, even if women weren't allowed to be assigned to units where their primary mission "is to engage in direct combat on the ground."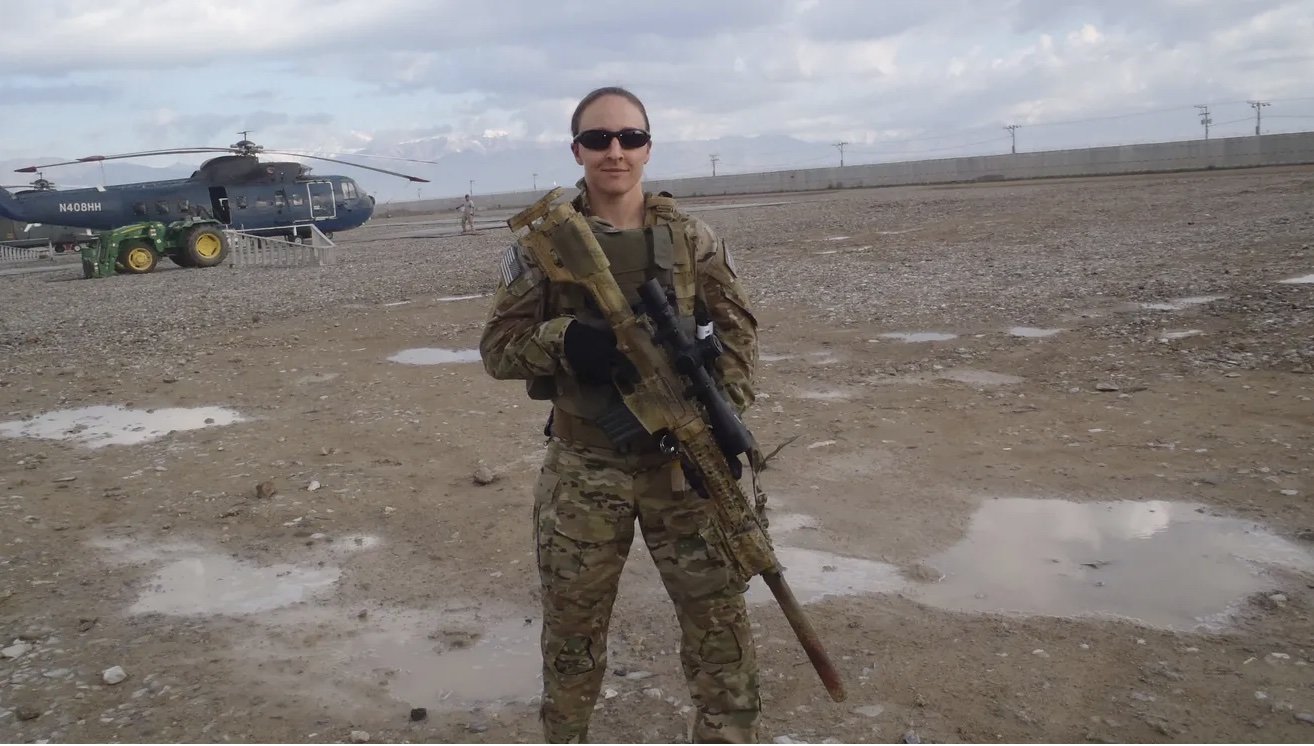 But there was one firefight she would never forget. It was the morning of Sunday, March 20, 2005, and she was supporting a convoy east of Baghdad. As they traveled 3 miles down the road, their convoy got hit. An RPG slammed into one of their vehicles as it was turning down the road, and bullets rained in from nearby insurgents all around them.
Three members of Hester's team were immediately wounded, and Hester directed the gunner operating an MK19 grenade launcher to fire grenades into a nearby irrigation ditch containing a dozen enemy fighters. Then she and Staff Sgt. Timothy Nein sprinted to a nearby trench line and threw two hand grenades before returning fire.
"It's not like you see in the movies," she said. "They don't, like, get shot and get blown back 5 feet. They just take a round, and they collapse."
Hester personally engaged with three enemy combatants with her M4 assault rifle, and after 45 minutes of close-quarters combat, 27 insurgents were declared killed in action, six more were wounded, and one was captured alive. Every member of Hester's unit survived that day.
She became an instant hero, but Hester felt there was more to accomplish in her service. She returned home and became a police officer and detective for the Franklin Police Department in Tennessee. In 2014, she rejoined the National Guard and deployed to Afghanistan as a Cultural Support Team member — women who are often attached to special operations forces to interact with and gather intelligence from the women and children on target. In 2017 she was sent to the Virgin Islands as part of the international humanitarian effort in response to the devastation caused by Hurricane Maria.
Thinking about the day she earned the Silver Star in 2005, Hester said, "You know, it's just something that happened one day, and I was trained to do what I did, and I did it."
Monica Lin Brown
Two years after Hester's actions in Iraq during Operation Iraqi Freedom, Pfc. Monica Lin Brown was thrust into the spotlight for her life-saving actions during Operation Enduring Freedom in Afghanistan. On April 25, 2007, Brown was serving as a combat medic with the 4th Squadron, 73rd Cavalry Regiment, 4th Brigade Combat Team, 82nd Airborne Division, in Afghanistan's southeastern Paktika province. While on patrol, the trail vehicle in her convoy struck a pressure-plate improvised explosive device.
"I only saw the smoke from the vehicle when suddenly we started taking small-arms fire from all around us," Brown said. "Everyone was already out of the burning vehicle. But even before I got there, I could tell that two of them were injured very seriously."
Brown sprinted through a hail of Taliban gunfire with her medic bag to reach the injured American soldiers. She knelt alongside them and shielded their bodies from exploding shrapnel, counting more than a dozen mortar rounds. Adding to the chaos, the extra ammunition in the burning HMMWV — including bullets, 60 mm mortar rounds, and 40 mm grenade rounds — started to cook off due to the flames' heat.
"There was small arms coming in from two different machine-gun positions, mortars falling … a burning Humvee with 16 mortar rounds in it, chunks of aluminum the size of softballs flying all around," Lt. Martin Robbins told the Washington Post in 2008. "It was about as hairy as it gets."
Although Brown saved the lives of fellow Americans that day, the Army pulled her out of the remote camp where she was serving with a cavalry unit because of Army restrictions on women serving in combat roles.
"We weren't supposed to take her out [on missions] but we had to because there was no other medic," said Robbins, a platoon leader with Charlie Troop, 4th Squadron, 73rd Cavalry Regiment, whose men Brown saved, according to the Washington Post. "By regulations you're not supposed to," but Brown "was one of the guys, mixing it up, clearing rooms, doing everything that anybody else was doing."
Brown was presented the Silver Star in 2008, becoming the second woman since World War II to receive the honor.