US Army Capt. Kaitlyn Hernandez, the company commander of the 717th Ordnance Disposal Company, smashed the world record for running 1 mile in an explosive ordnance disposal suit April 3, 2021, during the second-annual EOD Bomb Suit Run event. She finished the mile in 10 minutes, 23 seconds, nearly a minute better than the previously recorded best time.
Not only did Hernandez want to break the world record, but she also wanted to advance the mission of an organization that works with veterans and service members suffering from failing mental health, whether from traumatic experiences or traumatic brain injuries.
"There are so many people suffering with [their mental health] — people are silently suffering with this," Hernandez told Coffee or Die Magazine. "So I want people to know that it's okay and that they have resources, like 'Get Headstrong.'"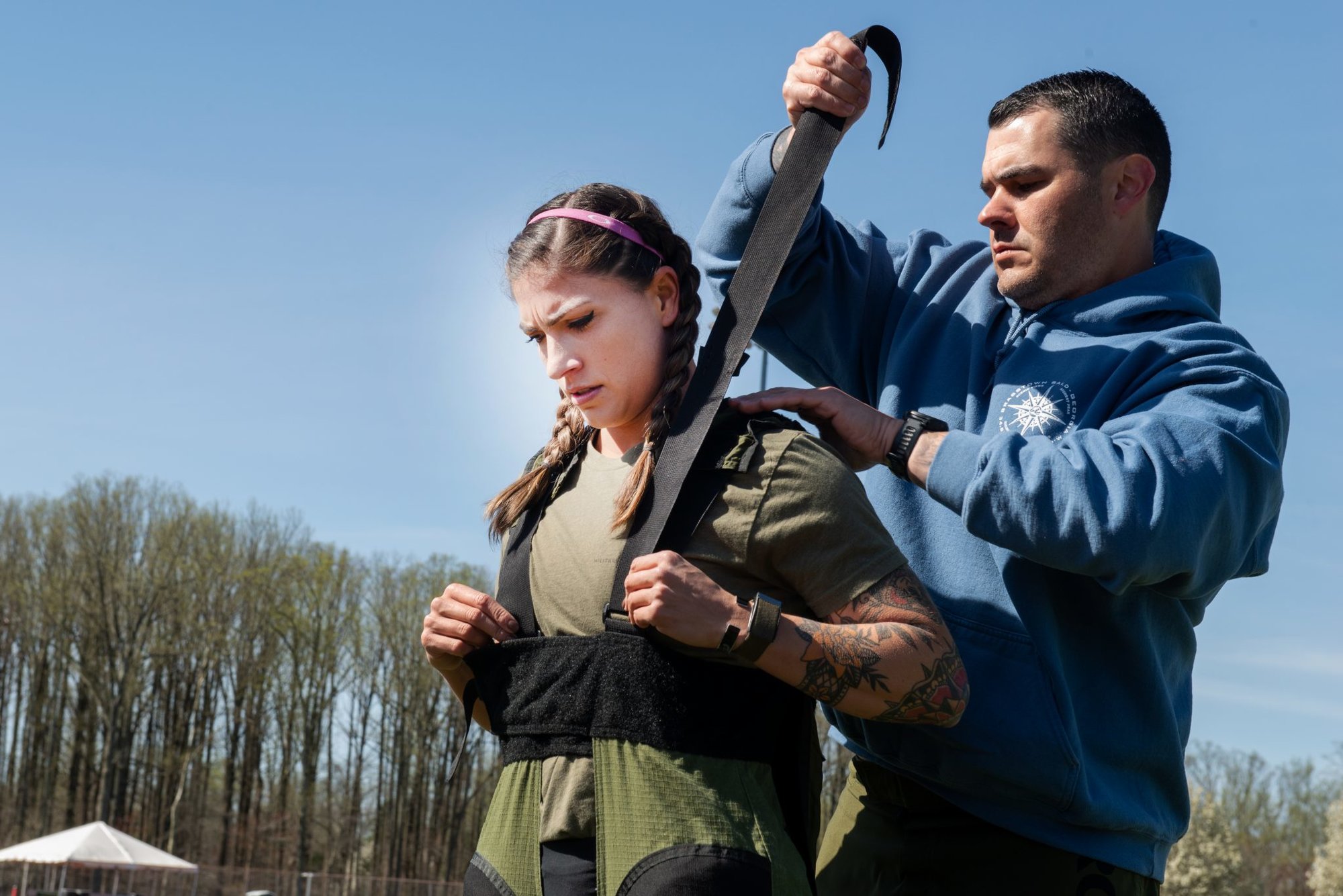 "Get Headstrong" is the catchphrase for the nonprofit organization Headstrong, which promotes awareness of mental health problems and suicides resulting from injuries and traumatic experiences in the military and veteran communities.
"EOD is greatly affected by mental health and PTSD," Hernandez said. "I think just being a part of that community and really helping that in any way, that's what means the most to me about [the world record]."
Jim McDonough, the executive director of Headstrong, told Coffee or Die about Headstrong's mission and why he was so adamant about supporting the event.
"I have a personal connection," McDonough said. "My brother was an EOD brigade commander for a long time and that, coupled with my son being in 101st [Airborne Division], I became wedded to the idea. Even before the partnership came about, I bought the T-shirt. Literally, I bought the T-shirt to support the bomb run."
Headstrong provides assessment and treatment to active-duty, National Guard, and Reserve service members and veterans, regardless of combat status or character of discharge. Also, veteran or military spouses qualify to receive the same care. Whether it's early childhood traumas, or traumas that happened during military service, McDonough said that the nonprofit's services are "cost-free, it's barrier-free, and it's stigma-free, and it will always remain so."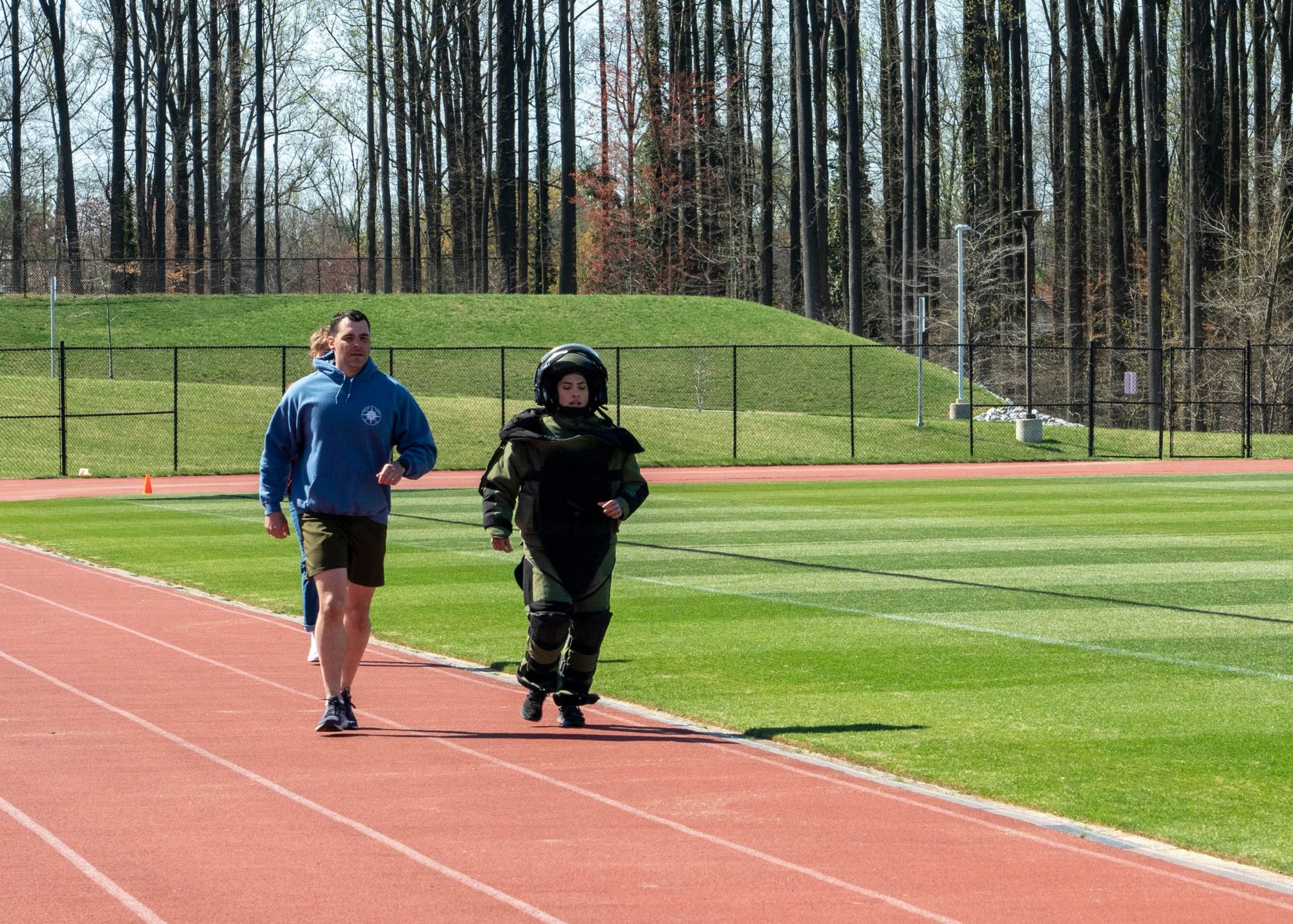 McDonough said Headstrong's mission is to "heal the hidden wounds of war and beyond." The nonprofit has been up and running for nine years.
"It's got reach and scale across the country that people need to know about. We're in 12 states and the District of Columbia. A lot of program geographies that now extend from the East to West Coast, and points in between. Almost 300 of some of the best trauma-informed clinicians in the world are Headstrong clinicians."
The average number of therapy sessions that their clients attend is 34, according to McDonough. He said this number of sessions is typically well beyond the number approved by most health insurance, whereas military members and veterans who attend Headstrong can go to as many sessions as needed. There's no limit on treatments for people going through Headstrong.
One thing that sets Headstrong apart from other veteran and/or military supporting nonprofits is its approach to treatment. Headstrong recognizes that substance abuse and suffering mental health go hand in hand and require unique, personalized treatment plans. It doesn't require that patients are sober to start the program — just that you show up, and Headstrong will take it from there.
Headstrong provides world-class treatment to each person who comes under its care via vastly experienced physicians and the treatment plans tailored to each individual. McDonough strongly feels that mental health treatment requires "more comprehensive patterns of care and treatment," and not "just a one-size-fits-all model."
On average, Headstrong helps 1,800 veterans a month.
Some might not think it's possible to improve their mental health and overcome the tragedies that led them to a dark place, but McDonough feels that Hernandez's achievement in destroying the world record sets an example for others to do what they thought was impossible.
"It shows what the human spirit is all about, but it also shows in our world, this ability to reach beyond yourself and do something that you may not have thought possible," McDonough said. "It sets an example for others to understand that they too can reach beyond where they might currently be, and show the world that they themselves are capable of achieving new heights."
Read Next: