On Saturday, Dec. 19, a mishmash of Patriot Guard Riders, state police, Gold Star families, veterans, and a tractor-trailer from Wreaths Across America are set to arrive in the morning at Arlington National Cemetery for their annual wreath-laying event. The weeklong journey began Tuesday leaving Harrington, Maine, en route for Arlington, Virginia. The Wreaths Across America convoy is transporting 4,500 wreaths to be placed on the headstones of fallen military veterans and at POW/MIA memorials along the East Coast.
The tribute to military veterans and their sacrifices during this festive holiday season came to fruition in 1992 when Morrill Worcester of the Worcester Wreath Co. had an excess of wreaths. Worcester was a 12-year-old paperboy for the Bangor Daily News in Maine when he won a trip to Washington, and the stop at Arlington National Cemetery was etched into his memory. Years later, that experience entered his mind again, and an idea to travel from Maine to Virginia to personally deliver wreaths to Arlington was set in motion.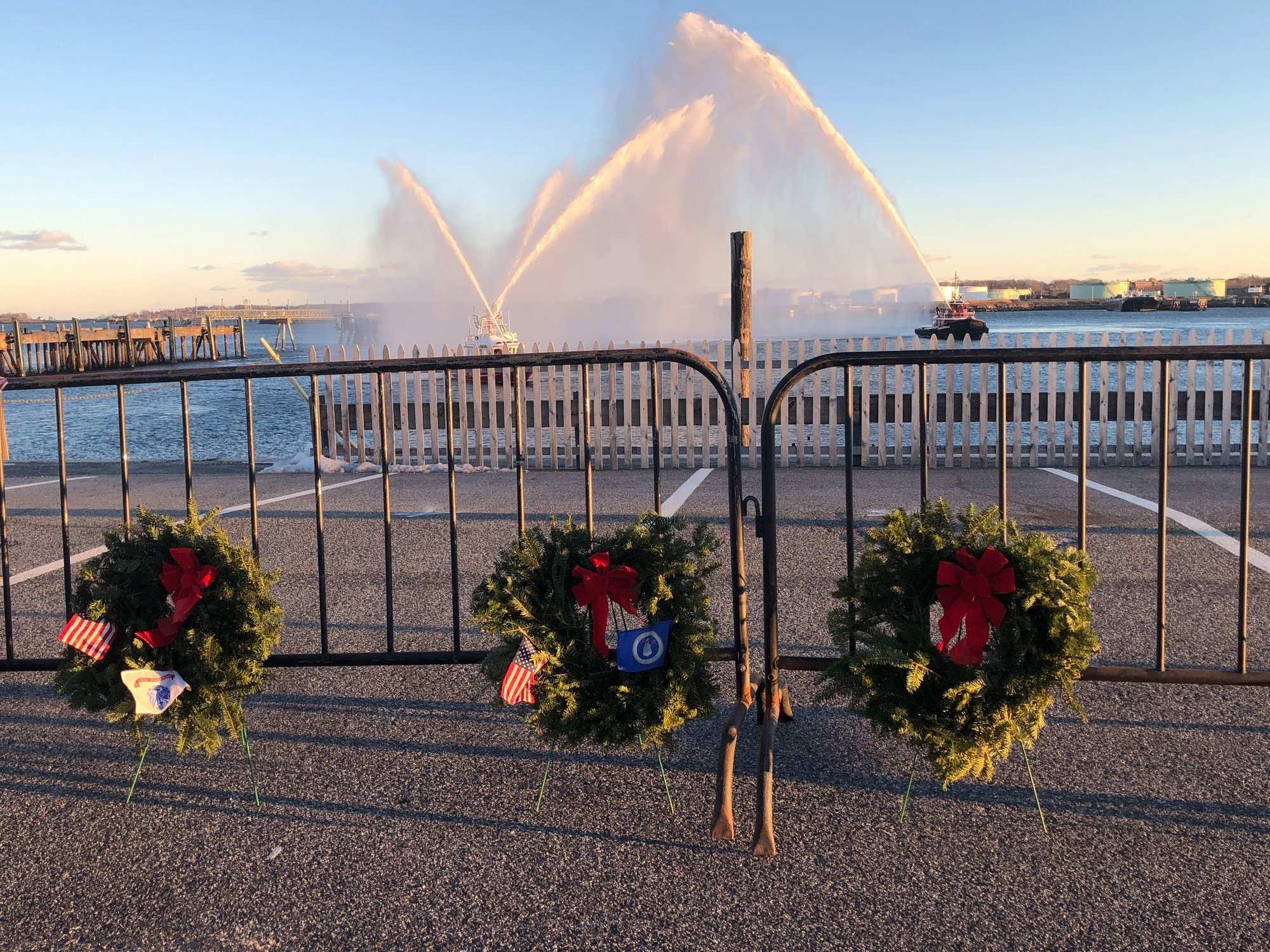 For many years, the personal donations were a quiet tribute supported on a local scale by VFWs and small businesses. It wasn't until 2005 when a photograph showing the green wreaths and red hand-tied bows draped against the snow-covered headstones at Arlington National Cemetery went viral. Their cause immediately drew national attention, and people all over the country wanted to contribute. Thousands of requests, donors, and emails later, the Worcester family established the 501(c)(3) nonprofit Wreaths Across America to accept donations from their supporters.
"A big part of what Wreaths Across America does is help share stories of our veterans and their military families who've served and sacrificed across the country," Amber Caron, a spokesperson for Wreaths Across America, said. "This convoy to Arlington has always been an opportunity to teach."
Congress declared the third Saturday in December National Wreaths Across America Day in 2008. Despite a major snowstorm and the restrictions in place as a result of the COVID-19 pandemic in 2020, Wreaths Across America is expected to arrive as scheduled. The conclusion of the world's longest veterans parade and ceremony can be viewed live on Facebook, Saturday at 7:30 a.m. In addition to this special event, Wreaths Across America also has a Remembrance Tree Program that honors veterans with a living memorial and a museum at its headquarters in Columbia Falls, Maine, that contains memorabilia and historical artifacts from past events.