After US Army Air Forces Capt. Alwin "Max" Juchheim Jr. had expended all of his ammunition during a dogfight with a German aircraft, he wasn't going to call it a day and head home. Rather, he attempted to ram his P-47 fighter plane into the German fighter and force the enemy pilot to crash and burn.
"I'd run out of ammunition, but I wasn't going to let him go," Juchheim told an audience at Columbus Air Force Base in 2011, recalling the extraordinary encounter some 67 years later. "I was just going to nick him a bit and cut off his head."
The World War II veteran flew either 76 or 138 combat sorties (depending on the account) between the spring of 1943 and the spring of 1944. Juchheim had a number of close calls during the war, but his masterful finesse in the air kept him alive and led him to become an ace — an honorary title given to aviators with at least five confirmed kills in combat.
Some reports state Juchheim's tally was as high as 12 aerial victories with seven probables — more than enough to become a double ace — while other reports suggest the number to be lower, at 11 or nine.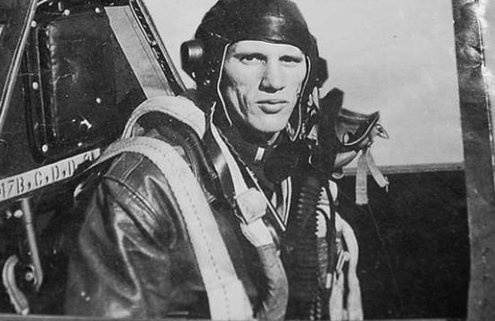 Juchheim's actions on the morning of April 30, 1944, seem almost impossible to believe. Yet, they are confirmed by the citation accompanying his Distinguished Service Cross medal.
While serving as the flight leader with the 83rd Fighter Squadron, 78th Fighter Group, Juchheim provided escort for two formations of B-17 bombers. Flying at an altitude of 20,000 feet, Juchheim identified a fleet of at least 20 German Focke-Wulf Fw 190 fighters. The Americans moved to intercept, forcing several German planes to evade. For his part, Juchheim swiftly engaged four different Fw 190s.
"I followed one 190 in a straight dive to about 5,000 feet where I gave him three short bursts and saw strikes," Juchheim said, according to an after-action review report dated May 2, 1944. "He flipped over on his back and jettisoned his canopy."
Juchheim engaged three more of the German fighters. "After passing this e/a [enemy aircraft], I attacked another 190 which was in front of me," he recalls in the report. "I fired a burst from astern and observed strikes. I was then out of ammunition, so I pulled to directly over him and kept dropping down until the Hun's prop hit the ground."
He witnessed the enemy aircraft crash and burn.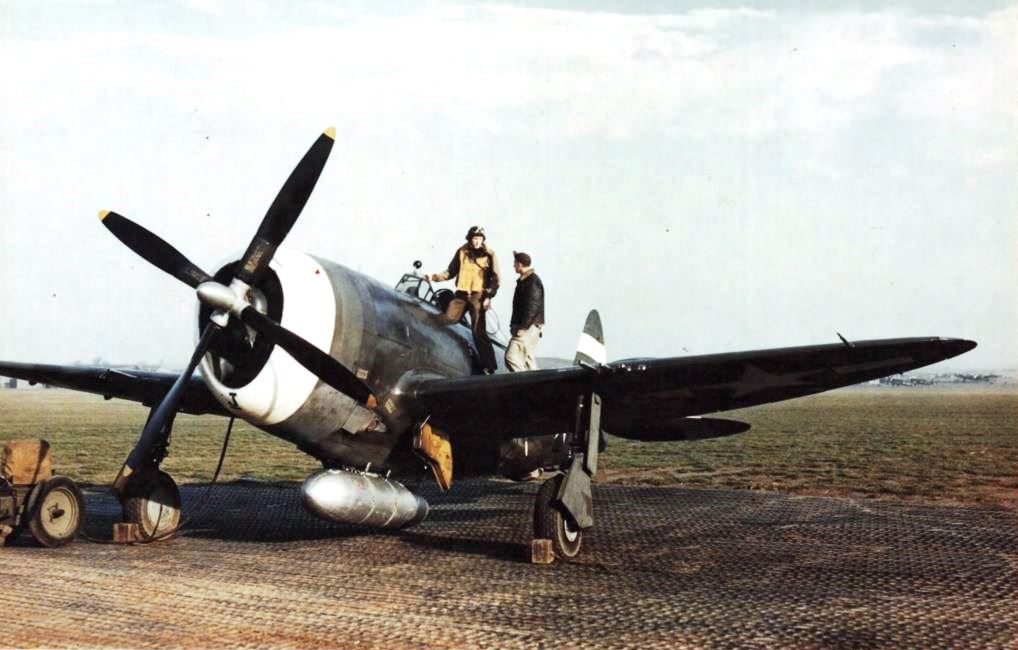 The end of Juchheim's combat exploits came at the hands of a fellow American fighter pilot. On May 28, 1944, a US P-51B collided head-on with Juchheim's aircraft. The collision sheared a wing off of his P-47 and sent it spinning toward the ground. Juchheim managed to free himself from the cockpit and bailed out of his burning aircraft. A German Bf 109 attempted to strafe Juchheim while he remained suspended in his parachute, but nearby American pilots came to his defense.
Juchheim was captured by German ground forces and became a prisoner of war. On his third escape attempt he managed to cross back over to friendly lines. He survived the war and took home a chest full of military decorations, including six Distinguished Flying Cross medals.
After the war, Juchheim moved home to Grenada, Mississippi, where he married and helped his father run an auto shop business. A pillar of his community, Juchheim also worked as a volunteer firefighter. On Nov. 29, 2014, Juchheim, 92, died after a brief illness.
Read Next: Butch O'Hare: The Irish-American Who Became the US Navy's First Combat Ace