Looking for some quiet beach scenery near a Space Force base, some Florida beachgoers caught a sight straight from World War II.
A 1940s-vintage TBM Avenger crash-landed a few yards offshore at the Cocoa Beach Air Show Sunday, piloted into a controlled ditching just yards from beachgoers. The pilot had reported to air traffic control that he was having engine trouble and was ditching.
The perfectly executed bellyflop was captured by dozens of cell phones and one surprised Ohio woman who had come to the beach to take maternity portraits of her daughter. Her photos captured the pilot, who has not been named, wading to shore unharmed. He was taken to a local hospital and discharged.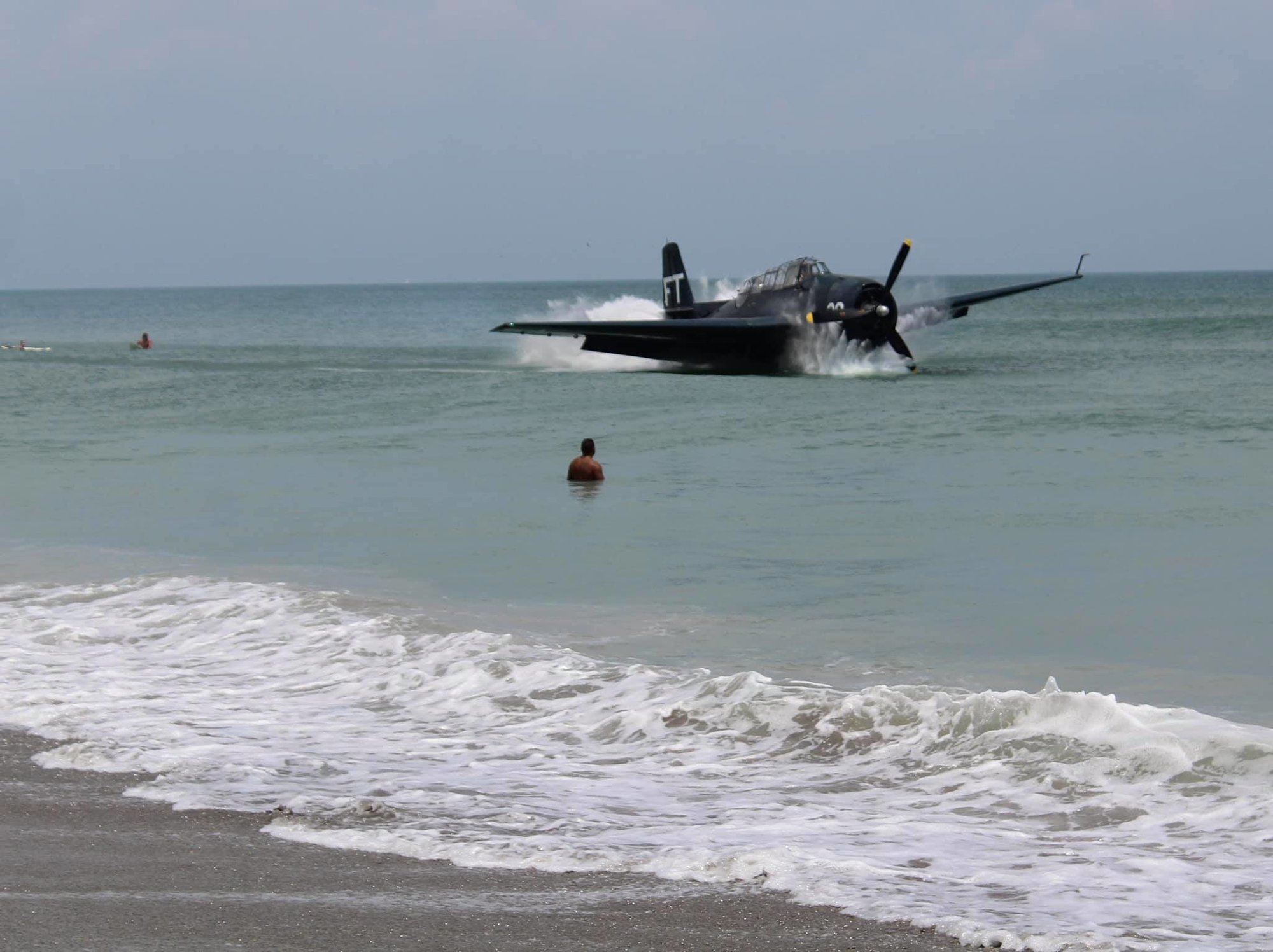 The Avenger touched down at Tables Beach, which runs along the eastern flank of Patrick Space Force Base. Renamed from Patrick Air Force Base in December, the base is the logistical hub for launch operations at nearby Cape Canaveral.
Amber Ditmer posted on Facebook that she was shooting pictures of her daughter when the Avenger swooped across the surf in front of them.
"I didn't even move, thinking its pilot was just getting close for the show, but awfully ballsy," she wrote. "Until he hit the water! This pilot did an amazing job and literally skipped over the people in the water!"
Indeed, several swimmers appeared to be within feet of the Avenger's glide path.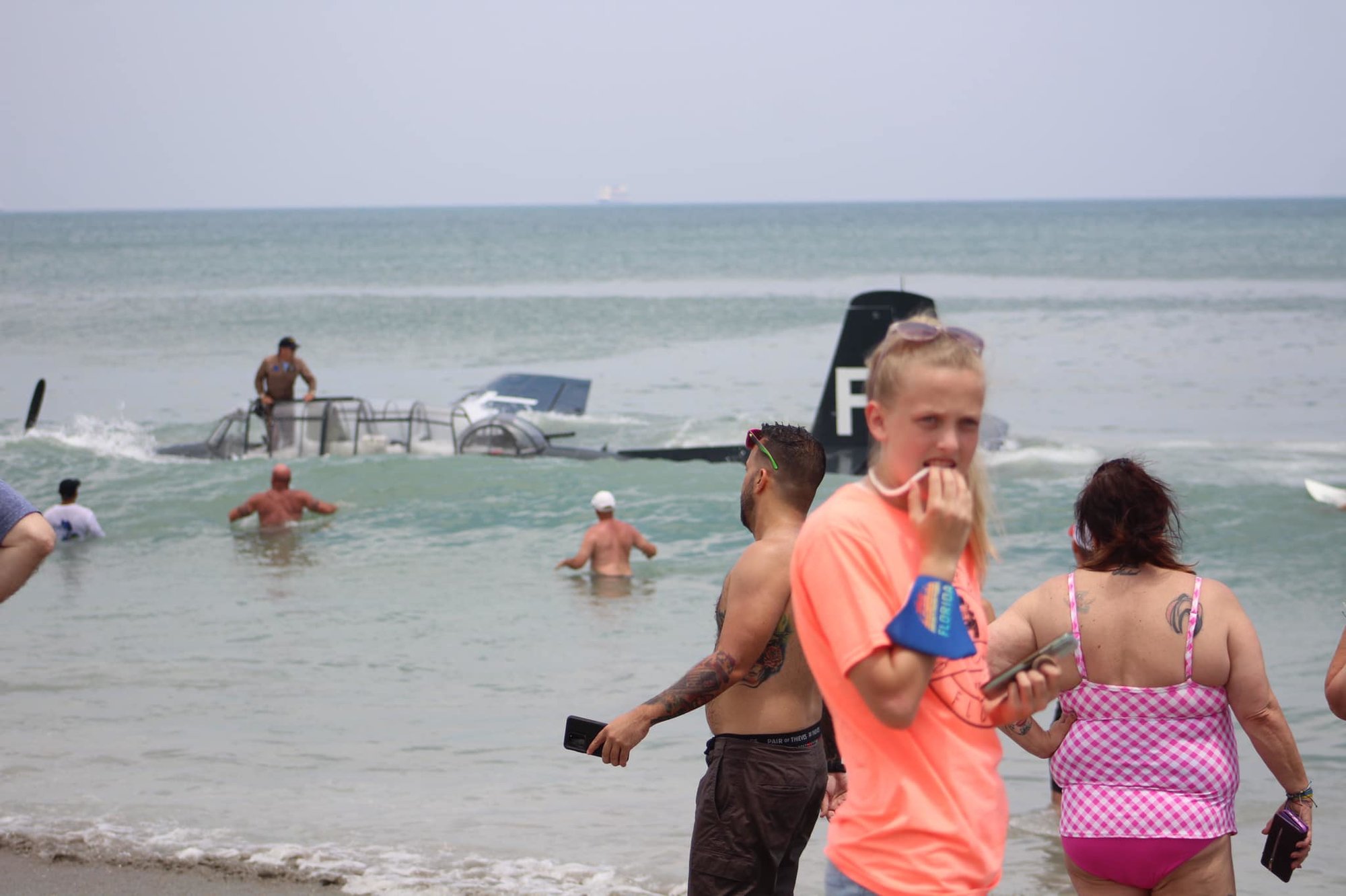 The Avenger belonged to Valiant Air Command, an aviation museum and historic flying organization in nearby Titusville, Florida. The museum said on Facebook that the plane has been recovered but may need several years of repairs. Valiant said the Coast Guard, Brevard County Sheriff's Office, and Patrick authorities had all responded to the crash.
The Avenger was a workhorse in the Pacific during World War II as a torpedo bomber that hunted ships (the TBM designation of the Florida plane differs from most Avengers, which were commonly called TBF Avengers, designating the factory they were produced in). After a disastrous debut at the Battle of Midway — five of six were shot down on their squadron's first combat mission — Avengers sank dozens of Japanese ships by the end of the war, including the so-called super battleships Yamato and Musashi.
Actor Paul Newman flew as a gunner in Avengers, sitting backward behind the pilot. The single mission that an Avenger is perhaps best-known for occurred in 1944 and ended only slightly differently from Sunday's Cocoa Beach incident. President George H.W. Bush, then a 20-year-old Navy pilot, was shot down in his Avenger — he parachuted rather than ditched — and spent four hours in a life raft before being recovered by a US submarine.