A World War II veteran celebrated his 104th birthday earlier this month in Virginia with plenty of fanfare.
On July 3, retired Lt. Col. Louis Frazier Martin thought he was heading out to a restaurant for a simple celebration but was instead greeted by a caravan outside his house in Chesterfield, The Progress-Index reported.
Martin was born July 3, 1917, in Maryland, the eldest of 12 siblings, according to a proclamation by Phi Beta Sigma fraternity's Eastern Region given to Martin during the birthday celebration. Drafted in 1941, Martin went on to serve 29 years in the Army, earned a master's degree, and worked as an associate professor of horticulture at Virginia State University until he retired in 1982.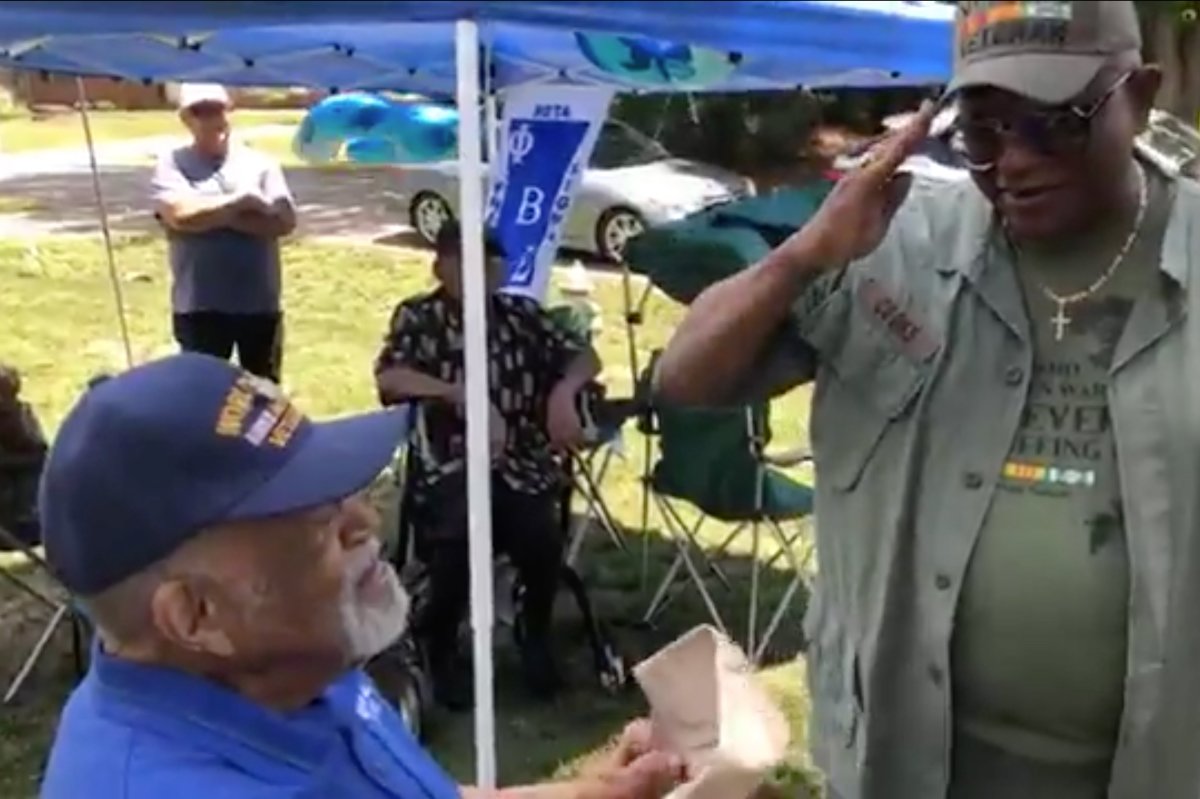 "This is our oldest living member in the entire fraternity," one spectator announced, according to The Progress-Index. Phi Beta Sigma is a historically Black fraternity founded at Howard University in the early 1900s.
Vietnam veteran Sgt. Albert W. Cooks presented Martin with a World War II medallion, a World War II hat, and other Army memorabilia.
"We're so proud that he's here at 104," Cooks said. "In those days, he wasn't respected, but I tell you one thing…he's getting the respect today."
Friends told The Progress-Index Martin walks every morning and drinks his coffee black — no sugar and no cream. His positive attitude may have the most impact on his longevity.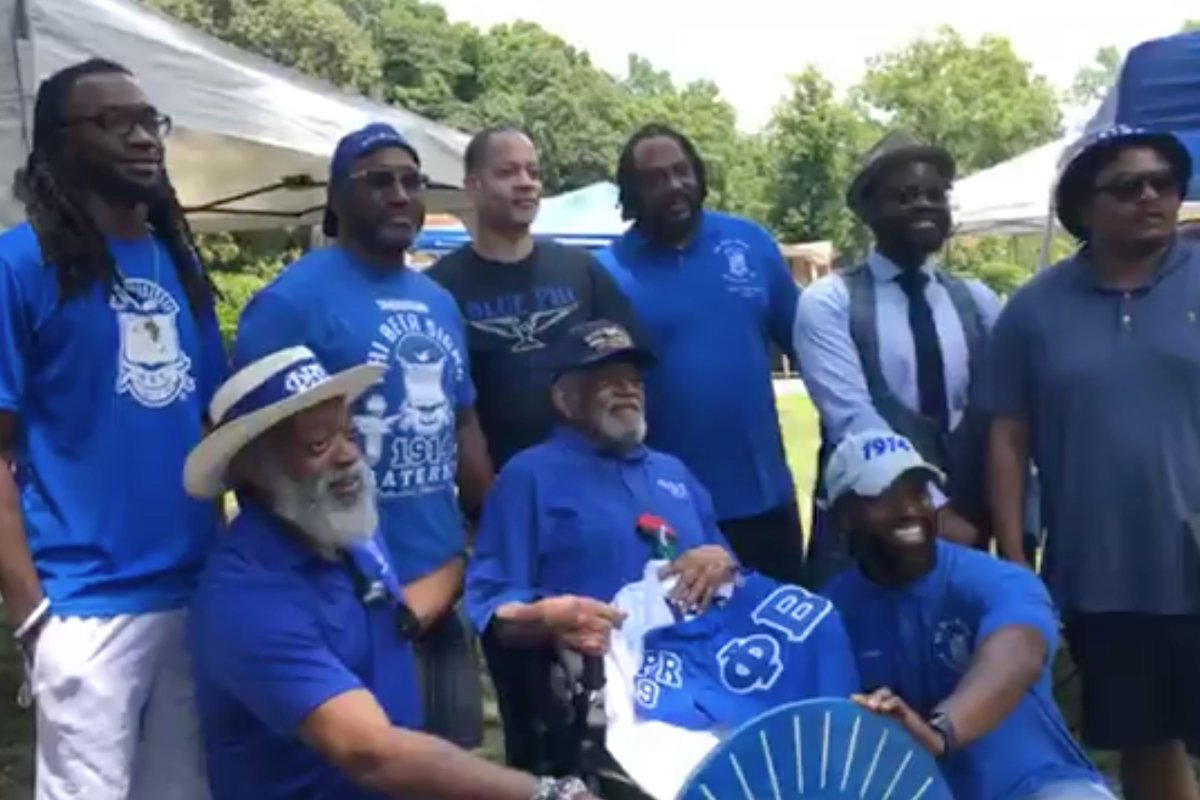 "Negative thinking does not move you forward," Martin said in an interview with Lesley Atkinson of Fort Lee Public Affairs in a 2016 Progress-Index story. "I don't feel like anybody owes me anything. Over my lifetime I took advantage of every opportunity I could. I worked hard, slept well, and ate and drank in moderation."
Martin has spent his life as a "model citizen," giving back to others, his family said, making it no surprise that so many groups and individuals gathered on his front lawn for a birthday barbecue.
"I have been inspired by his example of service to the community," his daughter Sheila Martin Brown told The Progress-Index. "He's a wonderfully strong family man. He's just always been a believer."
Read Next: Legendary Lineage: Last Living World War II Medal of Honor Recipient Welcomes Great-Grandson to the Marines