A World War II veteran became the first person to receive the novel coronavirus vaccine in the Veterans Affairs Health Care System on Monday as the distribution of COVID-19 vaccines began throughout the US, according to a VA press release.
"VA is well prepared and positioned to begin COVID-19 vaccinations," said VA Secretary Robert Wilkie. "Our ultimate goal is to offer it to all Veterans and employees who want to be vaccinated."
US Army veteran Margaret Klessens, who is 96 years old, served in the Women's Army Auxiliary Corps, according to NBC10. She worked in communications throughout World War II while stationed at Fort Oglethorpe, Georgia.
Klessens is a resident of the VA Bedford Health Care System's community living center in Bedford, Massachusetts. She is one of 25 people at Bedford, including staff and residents, to receive the vaccine on Monday, said NBC10.
"The nurse came up and told me that the vaccine was in and I was going to get a dose of it. So I got up, I was very happy," Klessens told NBC10. She was surprised by how quickly the vaccine arrived, saying, "And that's what I thought when the nurse came up to me, I thought they really did get it in early and I thought everyone was going to get it, and I get down there I find out I'm the only woman down there to get it."
The VA Bedford Health Care System is among the VA's 37 locations set to receive the first shipments of the vaccine. They were chosen for their ability to effectively store the vaccine at the cold temperatures necessary, as well as the overall ability to vaccinate large numbers of people, according to a VA press release.
The VA received 73,000 doses out of the initial distribution being made after the FDA approved the Pfizer-BioNTech COVID-19 vaccine for emergency use on Friday, said Stars and Stripes. According to the VA's distribution plan, health care workers will be a part of the first group within the department to receive the vaccine based off their high risk of becoming infected and the ease with which they would spread the virus to fellow staff, patients, and residents in the different facilities. In addition, they will be prioritized to receive vaccines to ensure a healthy workforce to care for all the veterans they see in their facilities.
"VA employees have provided life-saving COVID-19 care to thousands upon thousands of people, and the department continues to play a crucial role in the nation's response to the pandemic," Wilkie said in the Tuesday press release. "Dedicated professionals across many fields contributed to this plan, which will ensure a safe, evidence-based and equity-focused vaccine rollout for VA frontline workers and Veterans."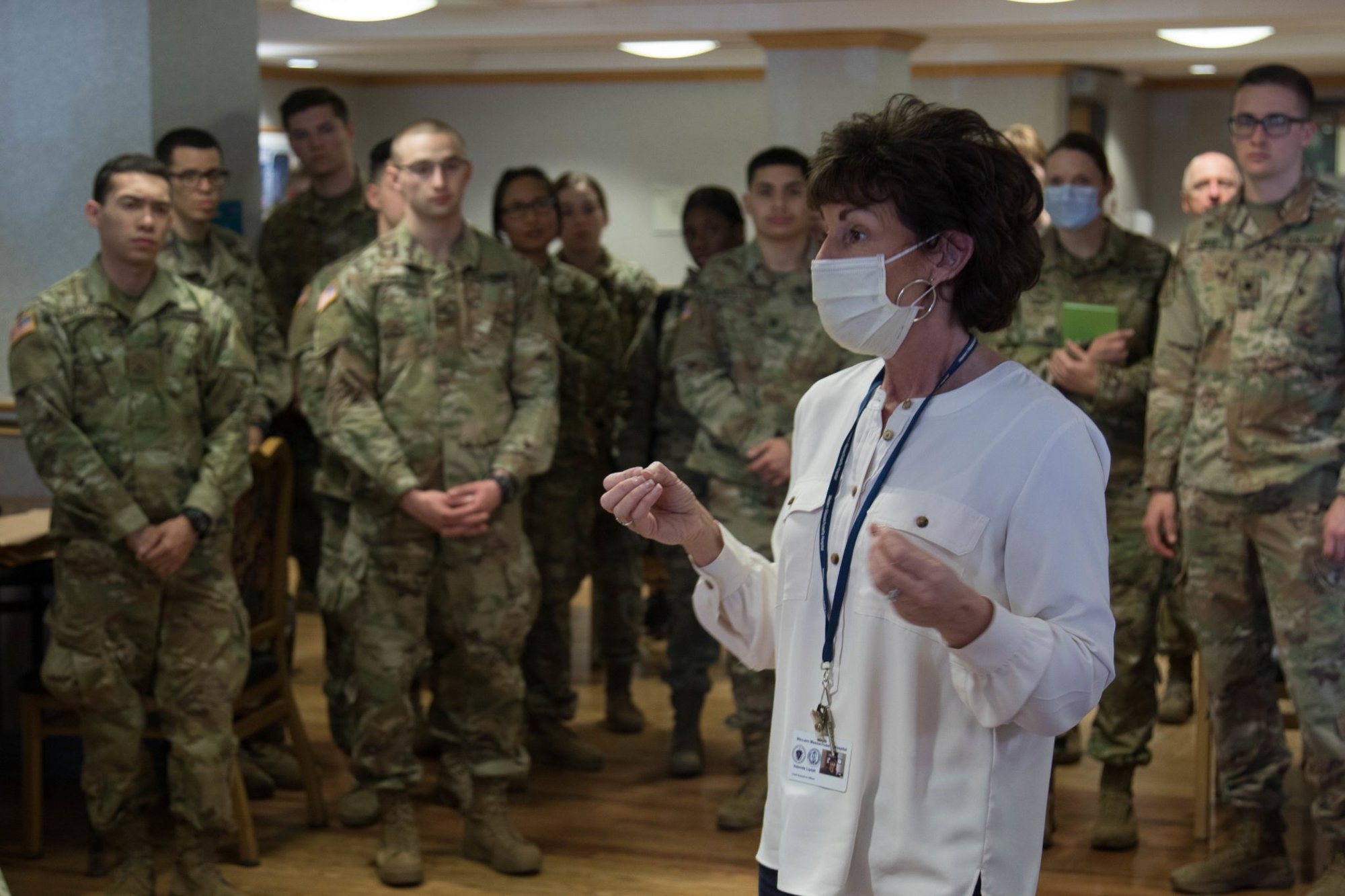 Veterans in VA long-term care facilities will be the first group of patients to receive the coronavirus vaccine. As additional doses are received, more veterans will receive the vaccine based on factors such as age, current health problems that exacerbate COVID-19, and other considerations that can increase risk of severe health complications or death.
The VA's most recent COVID-19 report shows that it has diagnosed 114,507 veterans with COVID-19 out of 9.21 million veterans who are enrolled with the VA health care system. There have been 20,155 veterans hospitalized due to infection with the coronavirus, with 1,318 currently inpatient in one of the VA health care facilities as of Dec. 7.
The coronavirus rapidly spread throughout the world and was declared a pandemic by the World Health Organization on March 11. Since then, the virus has infected more than 17 million people and killed more than 314,000 people in the US, according to Worldometer's COVID-19 tracker. More than 74 million have been infected worldwide with approximately 1.7 million people dying from COVID-19.