A Marine commander who catapulted to national notoriety last month by recording YouTube videos critical of the Afghanistan withdrawal is in pretrial confinement in the Regional Brig aboard Camp Lejeune pending an Article 32 hearing. Marine Corps Lt. Col. Stuart Scheller Jr. faces accusations on four offenses, including conduct unbecoming an officer and a gentleman and failure to obey lawful general orders.
Scheller was arrested and confined in the last week after reportedly refusing to cease posting on social media. He even appeared to egg on his arrest to Marine officials, ending a long Facebook address with a challenge to his commander, "Please have the MPs waiting for me at 0800 on Monday. I'm ready for jail."
In a multipage post, he attacked several current and former generals, media outlets, and Presidents Donald Trump and Barack Obama.
"Fear cannot exist in the pursuit of love and truth," Scheller wrote Saturday. "I believe in love. I believe in America. I believe in strength. I believe in honesty. I believe I am ready to go to jail based on these beliefs."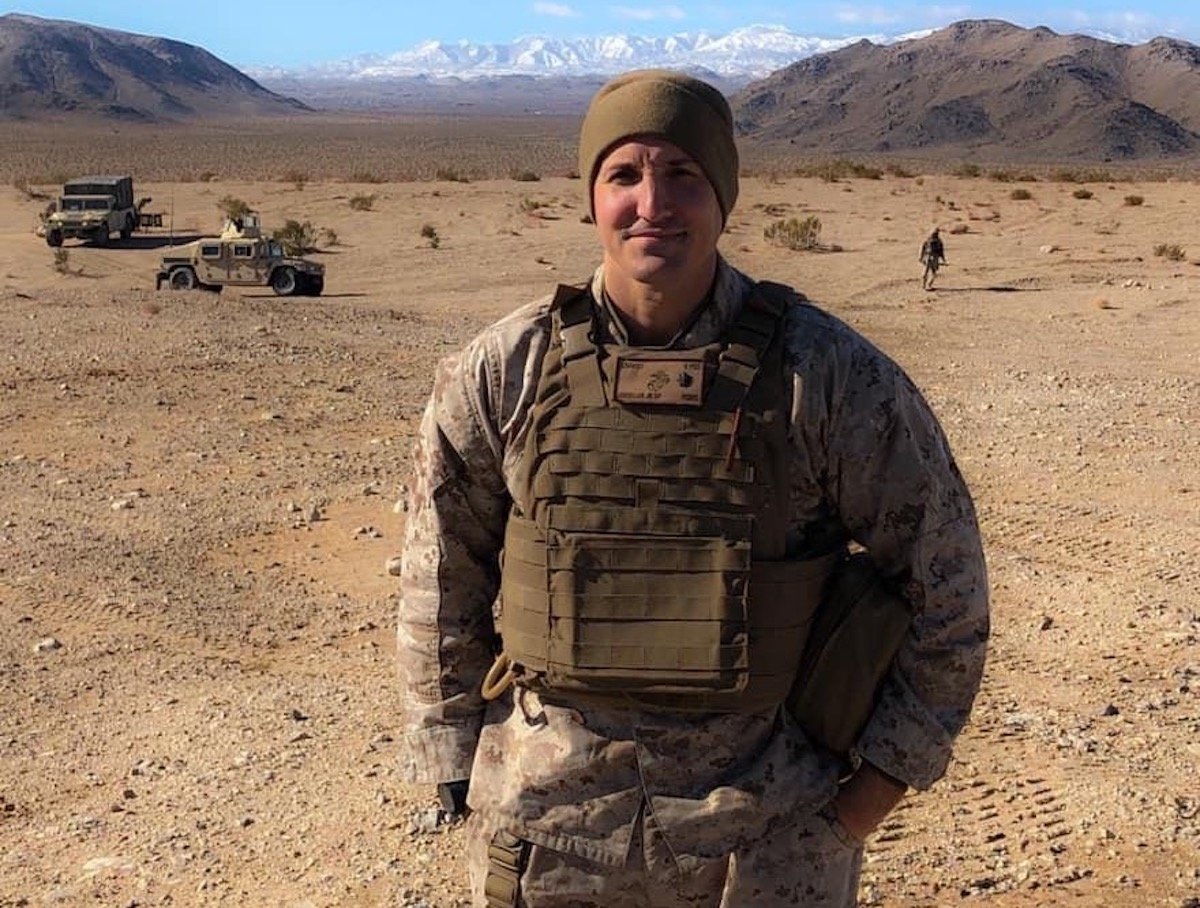 A Marine Corps spokesperson said Scheller is now accused of violating four articles of the Uniformed Code of Military Justice: Article 88 (contempt toward officials), Article 90 (willfully disobeying a superior commissioned officer), Article 92 (failure to obey lawful general orders) and Article 133 (conduct unbecoming an officer and a gentleman).
Scheller was relieved of his command as battalion commander for Advanced Infantry Training Battalion at the School of Infantry East at Camp Lejeune in North Carolina.
On Aug. 26, he took to social media to demand "accountability" from military leaders for what he believed to be a botched exit from Afghanistan, especially in the final weeks in Kabul. His video caught the attention of thousands, including many who praised the Marine officer for speaking out. The Marine Corps, however, relieved Scheller almost immediately, citing a lack of trust and confidence, according to Facebook. In subsequent social media posts, Scheller didn't appear surprised by the Marine Corps' move, and said he would have done the same thing had he been in its position.
Specifics of Scheller's Article 32 hearing have yet to be determined.
Effective Sept. 11, the lieutenant colonel submitted his letter of resignation, according to his Facebook account, where he cited "loss of trust and confidence" in Marine Corps and national leadership. "We the people seek change. We the people seek leadership. We the people seek accountability. We the people WILL take it," he wrote. "Every generation needs a revolution."
In Scheller's most recent video posted to YouTube, he told his audience that the US Marine Corps had offered a deal that would see to it that he left with an honorable discharge. However, as he explained the details behind the bargain, he admitted, "The deal hasn't been signed, I haven't agreed to it, neither have they, and I acknowledge that making this video might destroy that deal."
On an Aug. 30 Facebook post, Scheller said his commanding officer ordered him to undergo a mental health screening. He attacked the idea of "excusing the actions of service members because of "PTSD," claiming that doing so does more harm than good.
Read Next: