The California wildfires are raging throughout the state, with four of the most recent totaling 119,775 acres burned, according to Cal Fire. With dry conditions and high winds over the week, the wildfires are growing more rapidly than ever.
Since as early as June, more than 3.7 million acres have burned in California alone, not including the wildfires in Oregon and Washington. There have been 26 associated fatalities and 5,352 structures damaged or destroyed.
Coffee or Die Magazine spoke with one of the firefighters on the ground to find out what it's like battling Mother Nature and her wildfires.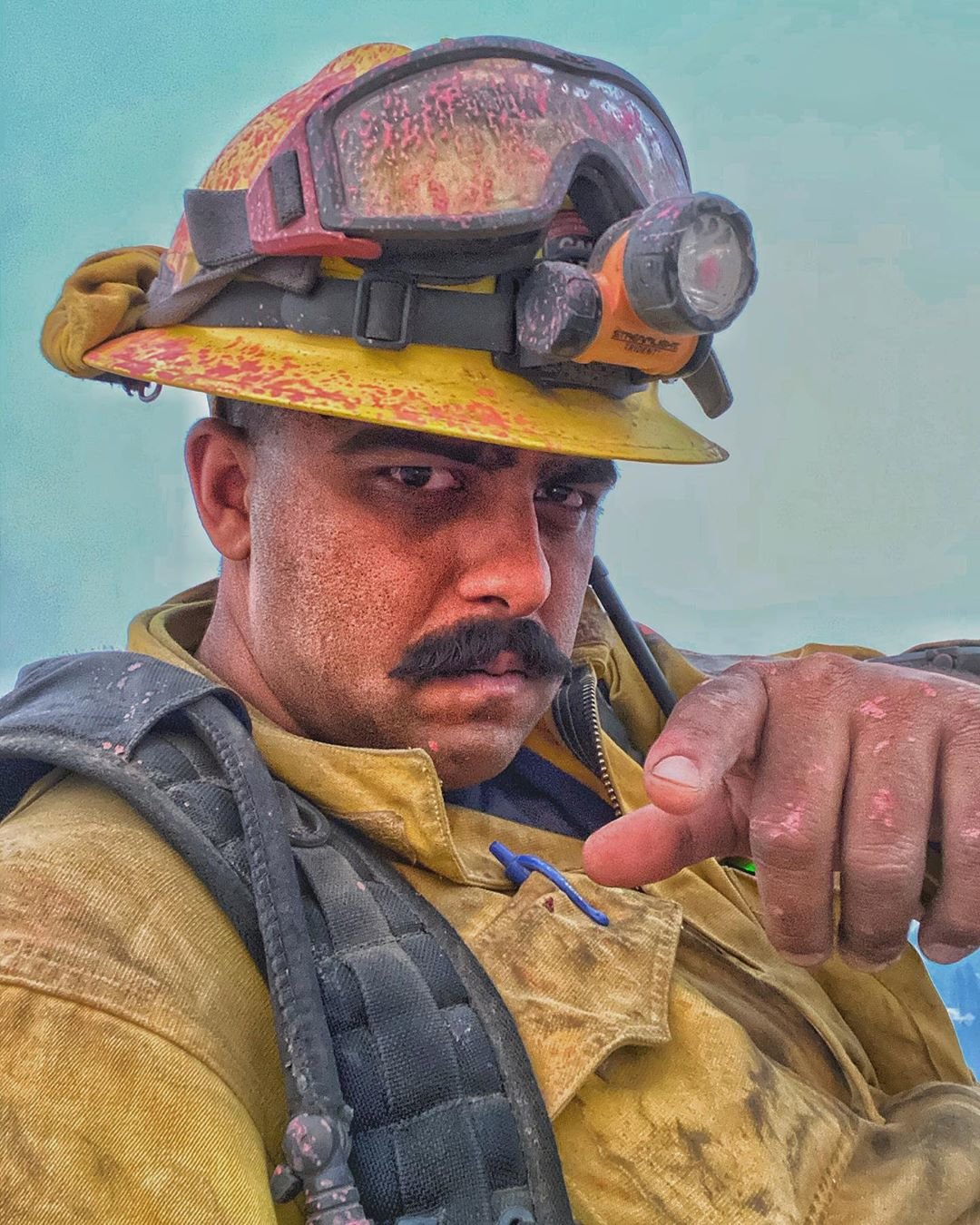 Pranay Manghirmalani has served in many different roles in the public arena. He has been serving with the California Air National Guard for approximately six years and working as a firefighter for approximately seven. He also worked a short stint in law enforcement.
Manghirmalani said some factors driving the explosiveness of this year's fire season are the dry winter that California experienced, plus low humidity, high winds, and high temperatures. He described it as the "perfect storm" of conditions for wildfires.
There is an active debate over who or what is the main culprit responsible for the fires — whether it's mishandled forest management, climate change, or human error/intent. But Manghirmalani isn't focused on the cause or causes at the moment. He has a job to do.
"For everyone fighting fire on the ground, we don't care — we don't care in the way that it may have started," he said. "It started one way or another but the fact is, it's fire ripping out and we're the ones fighting it."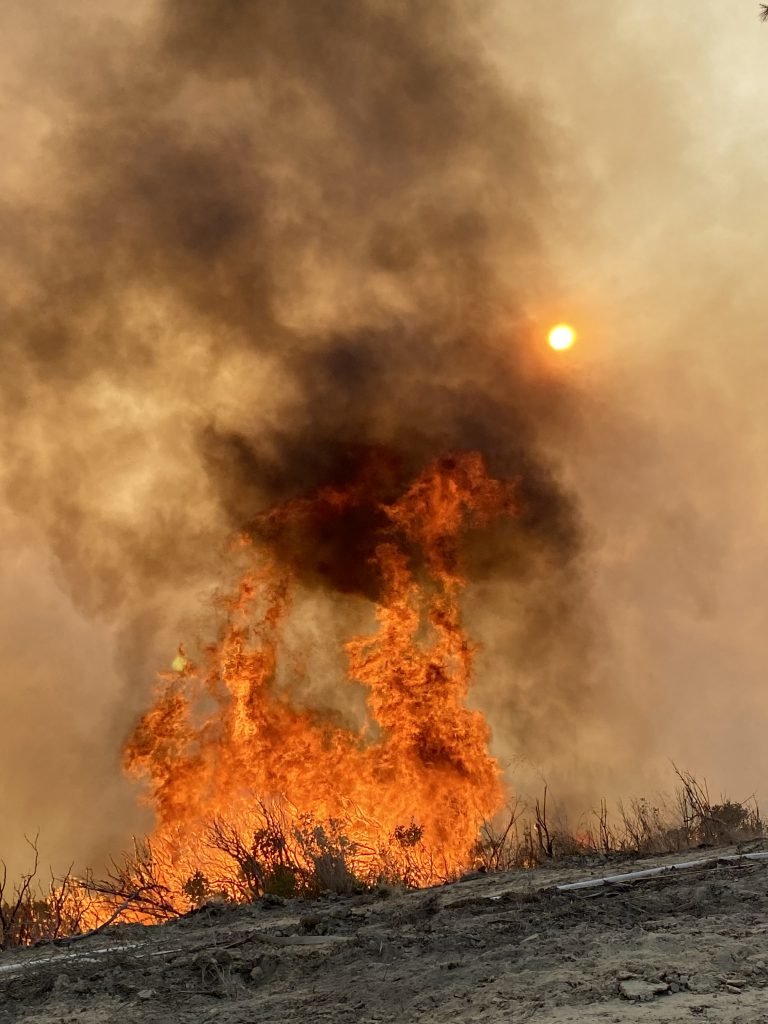 The Zogg fire has claimed the lives of four people after rapidly spreading through Shasta County in California, according to a CBS SF article. As of Monday, Manghirmalani and his fellow firefighters have the Zogg fire at 76% containment.
Since the start of California's fire season, Manghirmalani has worked approximately 70 days assigned to large fire incidents. He is currently on his longest stretch with 25 days in a row of working in a rotating schedule of 24 hours on, 24 hours off. He was assigned to the Zogg fire recently after being pulled from the North Complex fire.
He and his team were set to take their 48-hour mandatory R&R after working 21 days on the North Complex fire. The burning foliage and buildings create noxious fumes for everyone involved, and they were coughing up soot and blowing it out of their noses. After 24 hours at their hotel in Redding, California, Manghirmalani was in the gym when he started receiving reports about a new fire starting not too far away.
Manghirmalani and some of his fellow firefighters stepped outside to see the initial signs of the fire — "an extremely large, angry-looking plume of smoke" billowing up close by. Despite needing a break, they called up their chain of command and requested clearance to begin firefighting efforts on the Zogg fire. They received the green light and were the first firefighting crew to arrive.
By then, the fire had already grown massively, and it was obvious to them that wind was driving its size. They aggressively attacked the fire with suppression and containment actions. Numerous 911 calls were dispatched alerting firefighters that people were trapped in their homes. Thanks to their expedient response, they were able to gain a large amount of containment around the fire despite the wind and evacuate several people.
Although Manghirmalani and his fellow firefighters were able to achieve 76% containment efficiently in this case, even as containment approaches 100%, there is never a guarantee that a wildfire will soon be over. Manghirmalani explained that even if a fire is 98% contained, there is always a chance for flames to break outside of the containment zone or for spotting from the contained fire to start another fire as far as 2 miles away. Nevertheless, they are determined to keep at it until all the fires are out.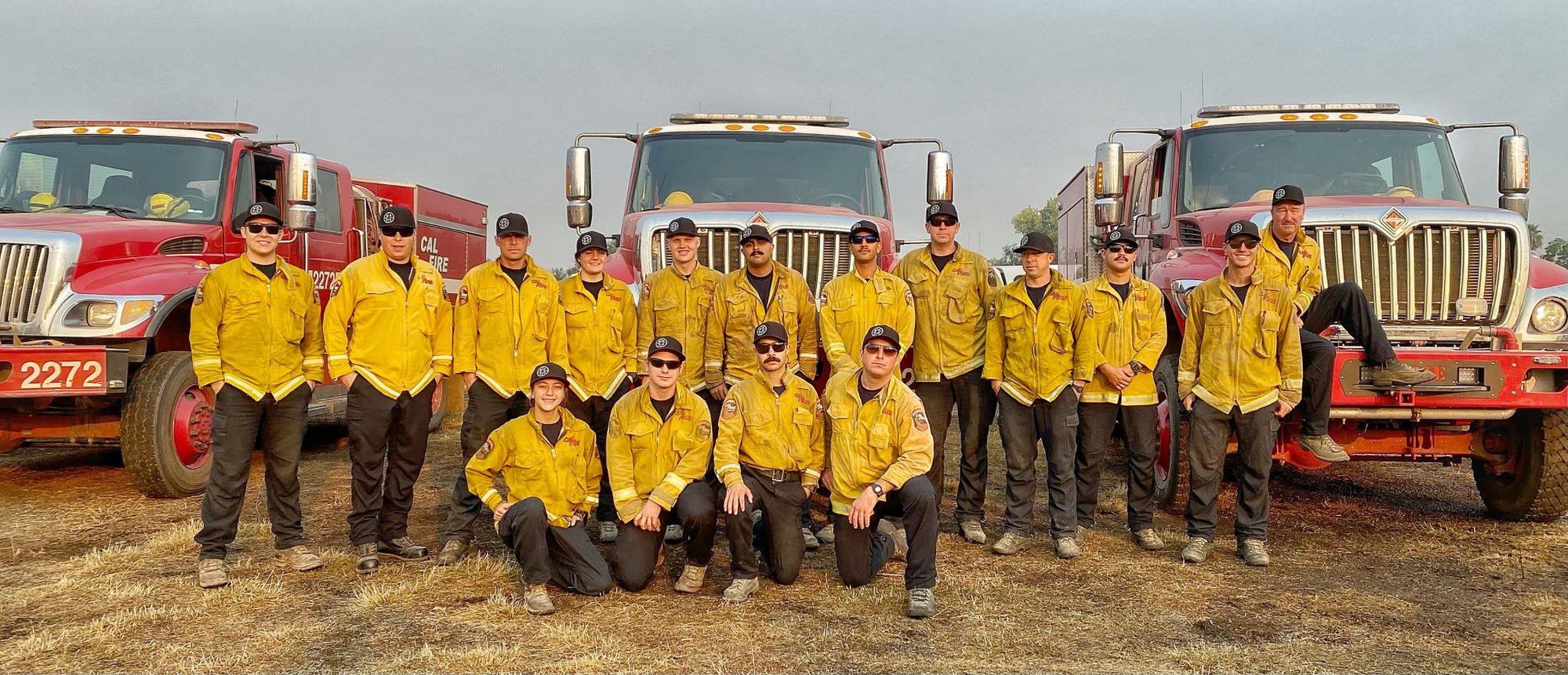 Working long stretches under extreme heat for several days in a row takes a toll on Manghirmalani and the rest of the firefighters. They are all physically and mentally tired and miss their families greatly, Manghirmalani said, but they will keep doing their job because it's what they like to do and it's for the overall good.
"We're at the point right now that we're just like, 'Let's go — let's go hit it hard, man.' You know, it is what it is," Manghirmalani said. "We're going to throw everything we can at it, personnel and equipment wise, and we just want it to go out as much as the general community wants it to go out. We're all just tired of all this land burning, people dying, homes burning, which is just extremely sad to see."
Manghirmalani highlighted a factor that proves dangerous for both the public and the firefighters. The fire crews come across a lot of people who are ignoring the mandatory evacuation orders in areas where fires are potentially lethal.
When people ignore these orders, they put themselves and the firefighters at risk because of the need for rescue that inevitably follows. Besides the firefighters being subjected to more risk, any time that they spend rescuing people who could have evacuated under their own power takes away resources from the elderly and disabled who need help to evacuate.