When it comes to delivering exciting fights, the UFC's 170-pound welterweight division has remained consistently stacked with elite-level fighters ready at a moment's notice to step into the Octagon for a title shot.
One such fighter is UFC legend Matt "The Immortal" Brown. With 12 knockouts to his name, Brown is currently tied for the overall UFC record; he also holds the record for the most finishes, knockouts, and fights in the welterweight division. A professional competitor since 2004, Brown is a former contestant on The Ultimate Fighter season seven and has dedicated his life to the pursuit of martial arts and fitness.
Brown's fight career in the UFC includes an impressive resume of championship-caliber battles, including fights with Robbie Lawler, Johny Hendricks, Carlos Condit, and Donald Cerrone — just to name a few.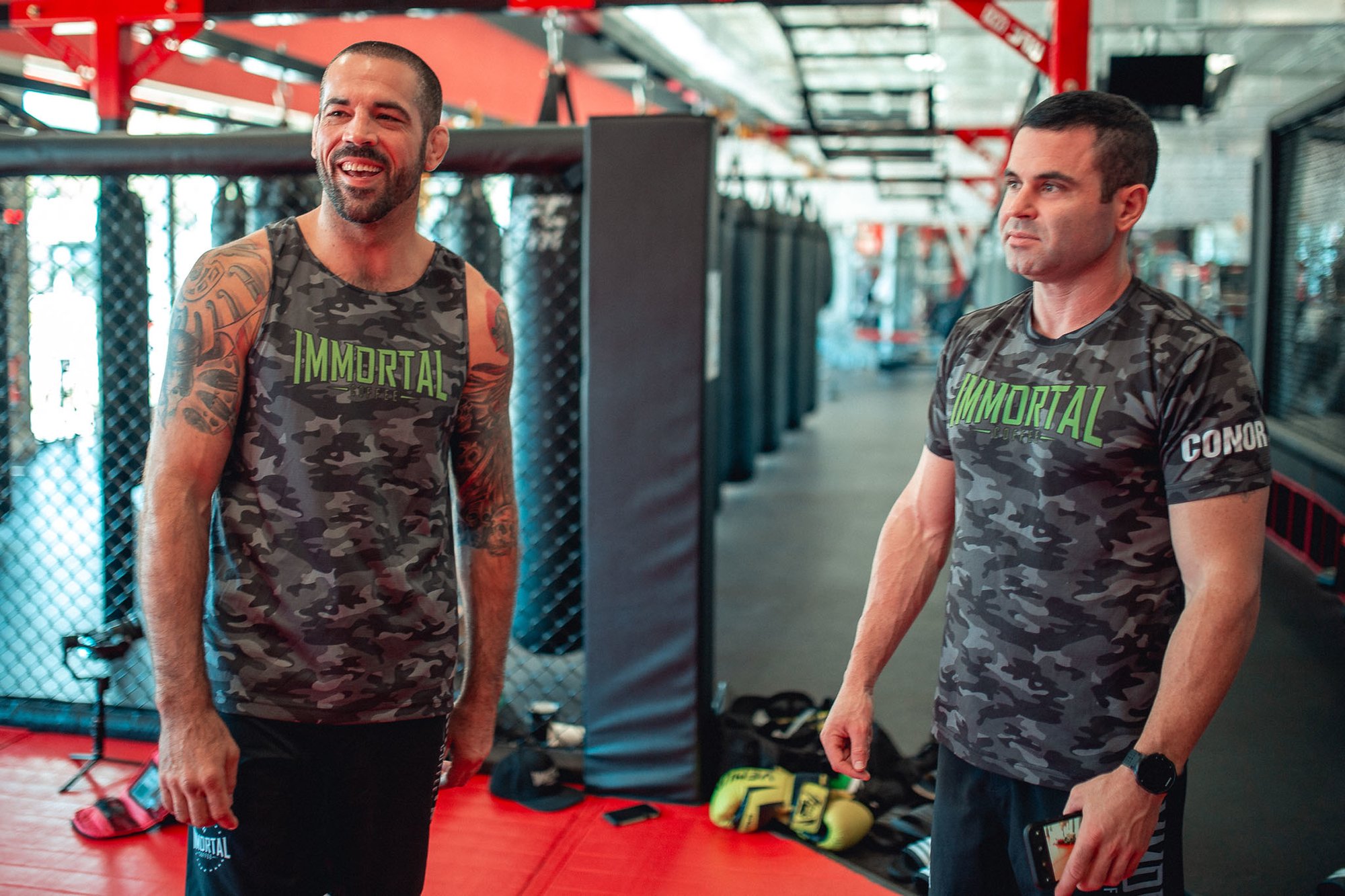 The 40-year old fighter manages to stay at the top of his fitness game with no plans of slowing down, all while running and operating his gym, Immortal Martial Arts Center, in Lewis Center, Ohio. Brown is also the co-founder of the coffee brand Immortal Coffee, based in Miami, Florida.
Brown teamed up with Rx Coffee creator Conor Flynn to create small-batch specialty roasts that the company calls "The No Crash Coffee." The two like-minded entrepreneurs have a passion for physical fitness and specialty coffee — the heart of the Immortal Coffee brand.
The company's website currently features eight premium roasts. The frequently updated roster of coffees includes roasts from countries such as Indonesia, Honduras, Colombia, and Costa Rica. Each coffee features a unique origin story and can be ordered as a one-time purchase online or through a subscription-based service.
Immortal Coffee is on a mission to provide the world with socially conscious and health-conscious coffee. "Immortal Coffee is coffee with a conscious that empowers those who want to be immortal," Flynn said, according to the company's website.
An MBA graduate, Flynn has both a corporate and entrepreneurial background. He said he had grown tired of the corporate world's "rat race" and eventually turned his dreams into a reality by founding his own coffee company.
"Our mission at Immortal Coffee is to source the world's highest quality coffees sustainably sourced via fair and direct trade," Flynn said. "We take pride in knowing that the workers who took part in the life cycle of the coffee you drink were not taken advantage of and were paid a fair and decent wage."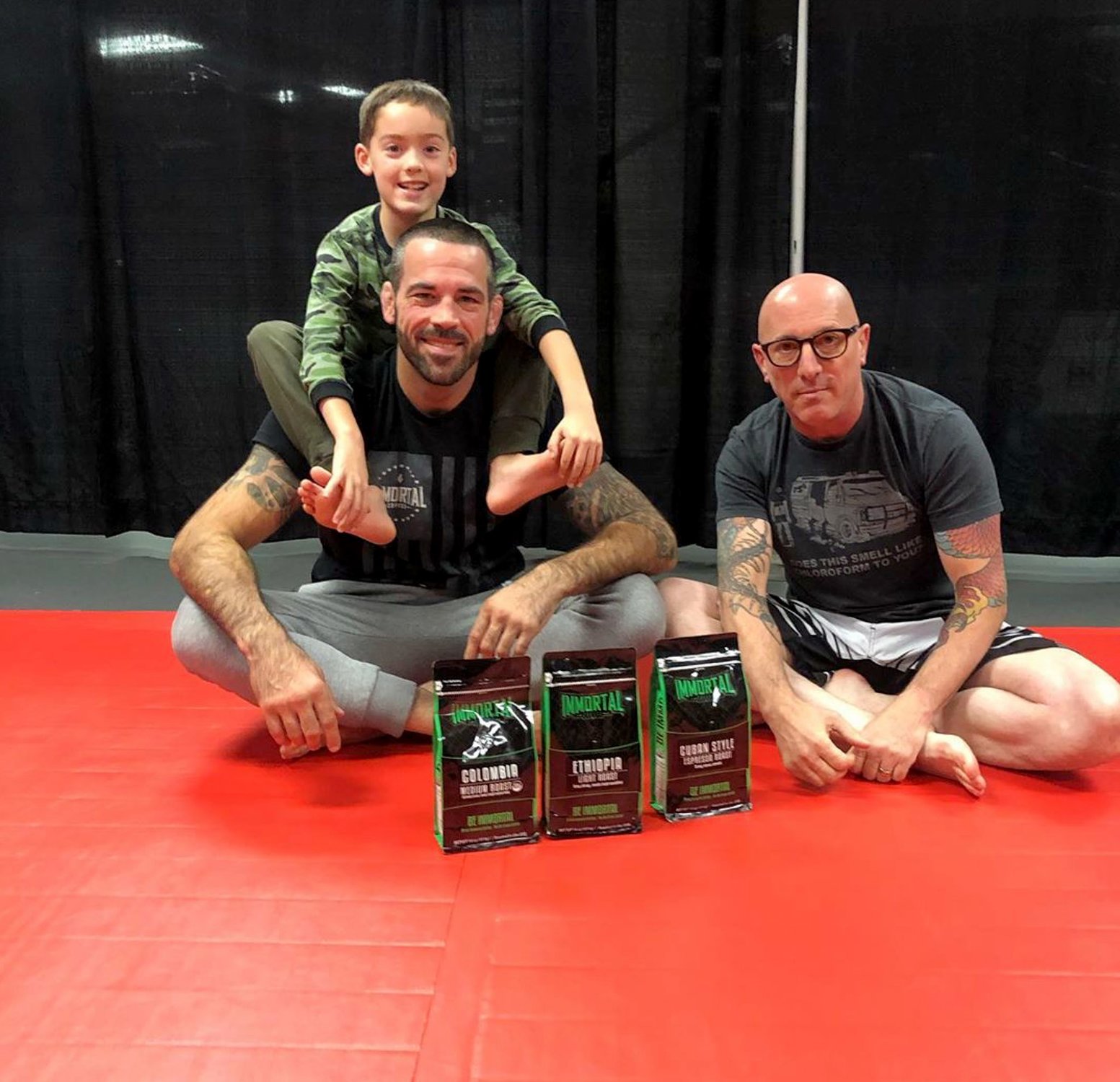 Brown will step into the Octagon for the 29th time when he takes on welterweight Bryan Barberena. This highly anticipated UFC Fight Night card will take place at the UFC Apex facility in Las Vegas, Nevada, Dec. 4. The event will stream online via ESPN+.
Coffee or Die Magazine caught up with Brown, who was in training for his fight with Barberena, to find out how coffee factors into his everyday routine.
This interview has been edited for length and clarity.
COD: How do you make your coffee?
MB: French press.
COD: How do you take your coffee?
MB: Black.
COD: What's the most bizarre or extreme place you've ever gotten (or made) a cup of coffee?
MB: I guess it's not bizarre, but the most memorable place was at a shooting range with Marines in Afghanistan. Shooting a grenade launcher and drinking cheap coffee was a great day.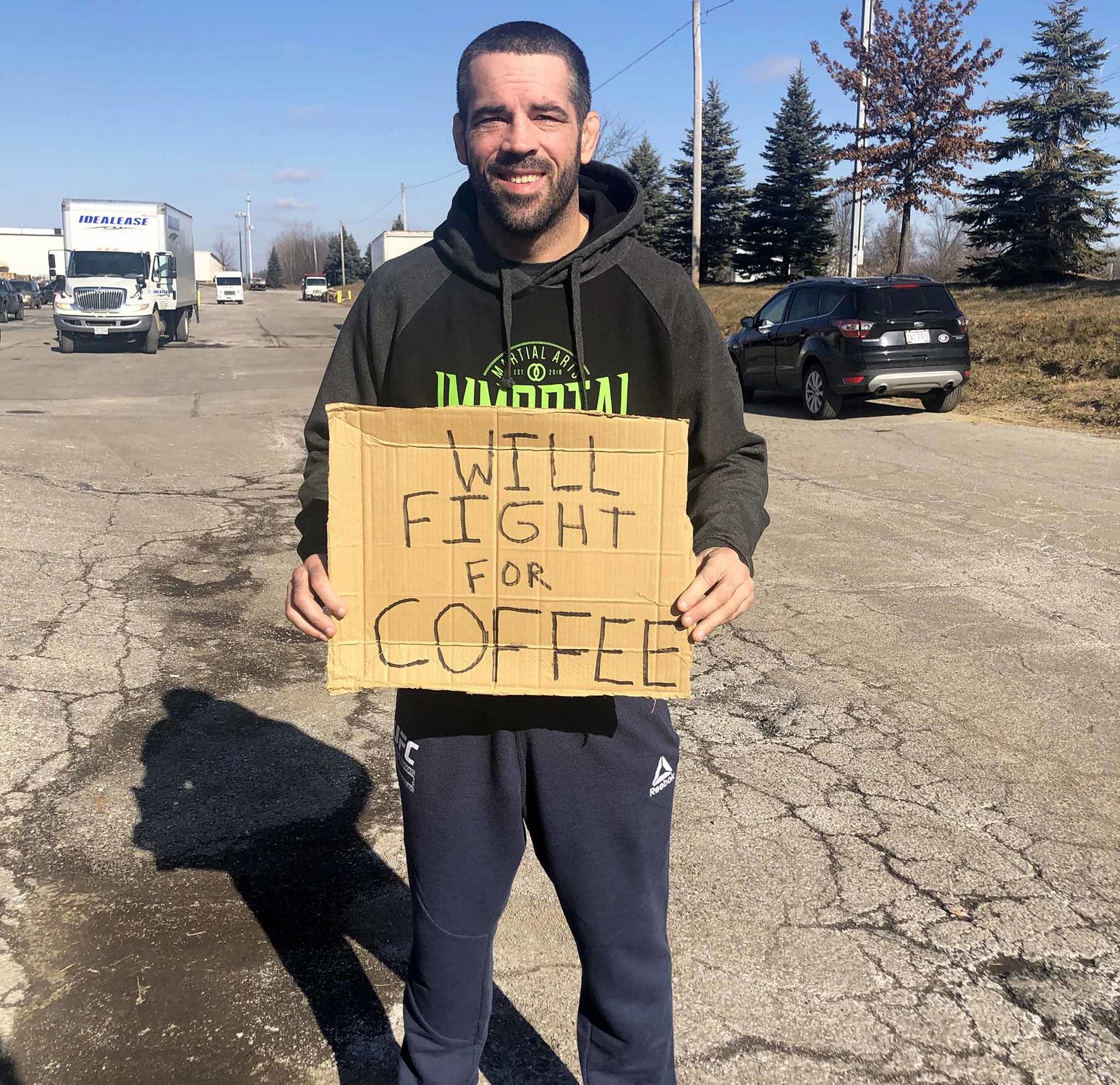 COD: We are very excited about your banger of a fight coming up on Dec. 4 against Bryan Barberena. Does your coffee consumption change during an intense training camp like this?
MB: I drink more during camp. It's such a great pre-workout!
COD: What's the hardest thing you've ever done — physically or mentally?
MB: My training camp for the James Wilks fight was the hardest in both ways. My dad passed away with eight weeks left from fight day.
COD: What motivates you to do what you do?
MB: A lot of things motivate me. First off, I'm very self-motivated. I love what I do, and that goes a long way. I'm also motivated by my kids and the kids at my gym. They inspire me all the time.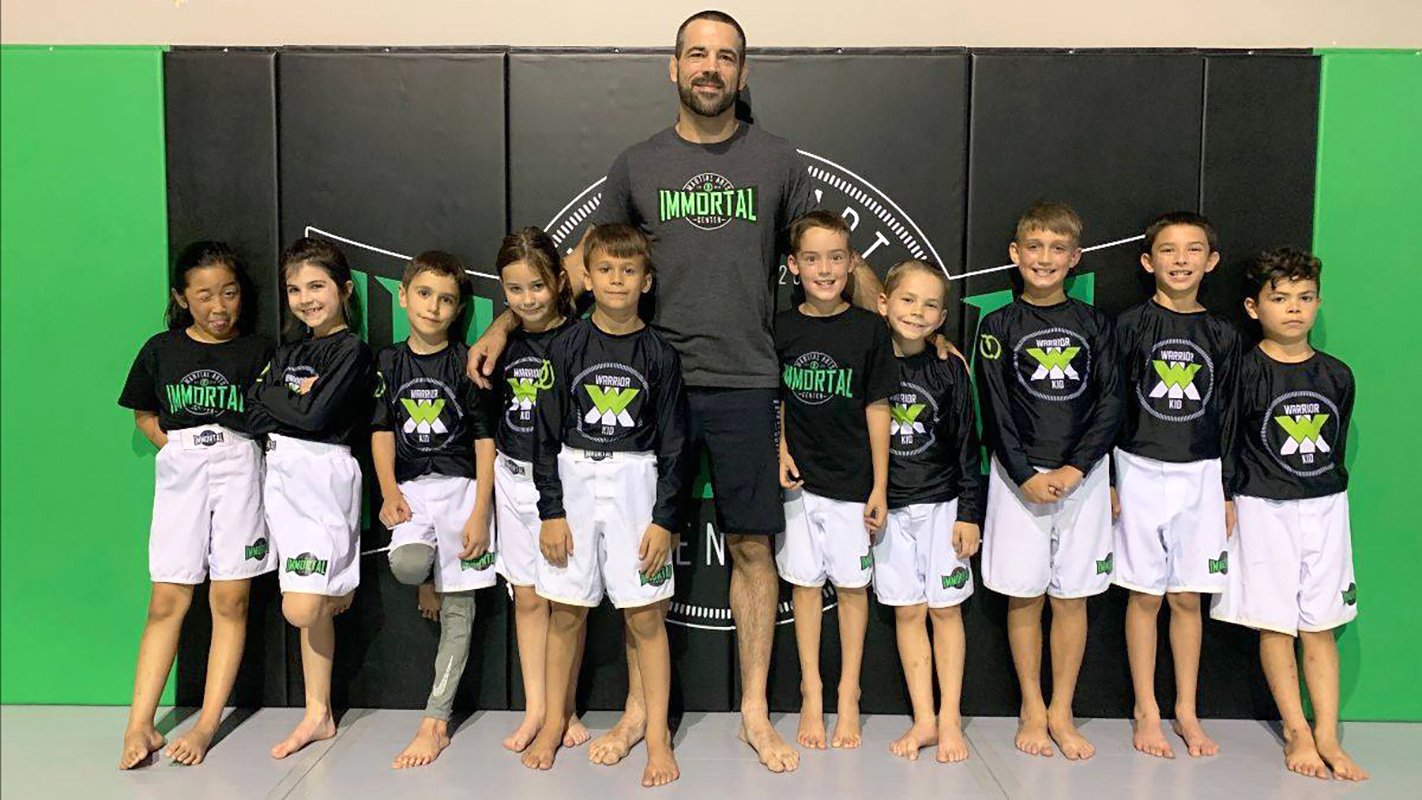 COD: What do you think is the most misunderstood thing about you or the work you do?
MB: People think we are angry, violent, or confrontational, while in reality, fighters are, for the most part, calm and humble people.
COD: How do you define success?
MB: Doing what you love with people you love.
COD: Mountain view or ocean view?
MB: Mountain view all day.
COD: If you could have any superpower, what would it be?
MB: Time travel.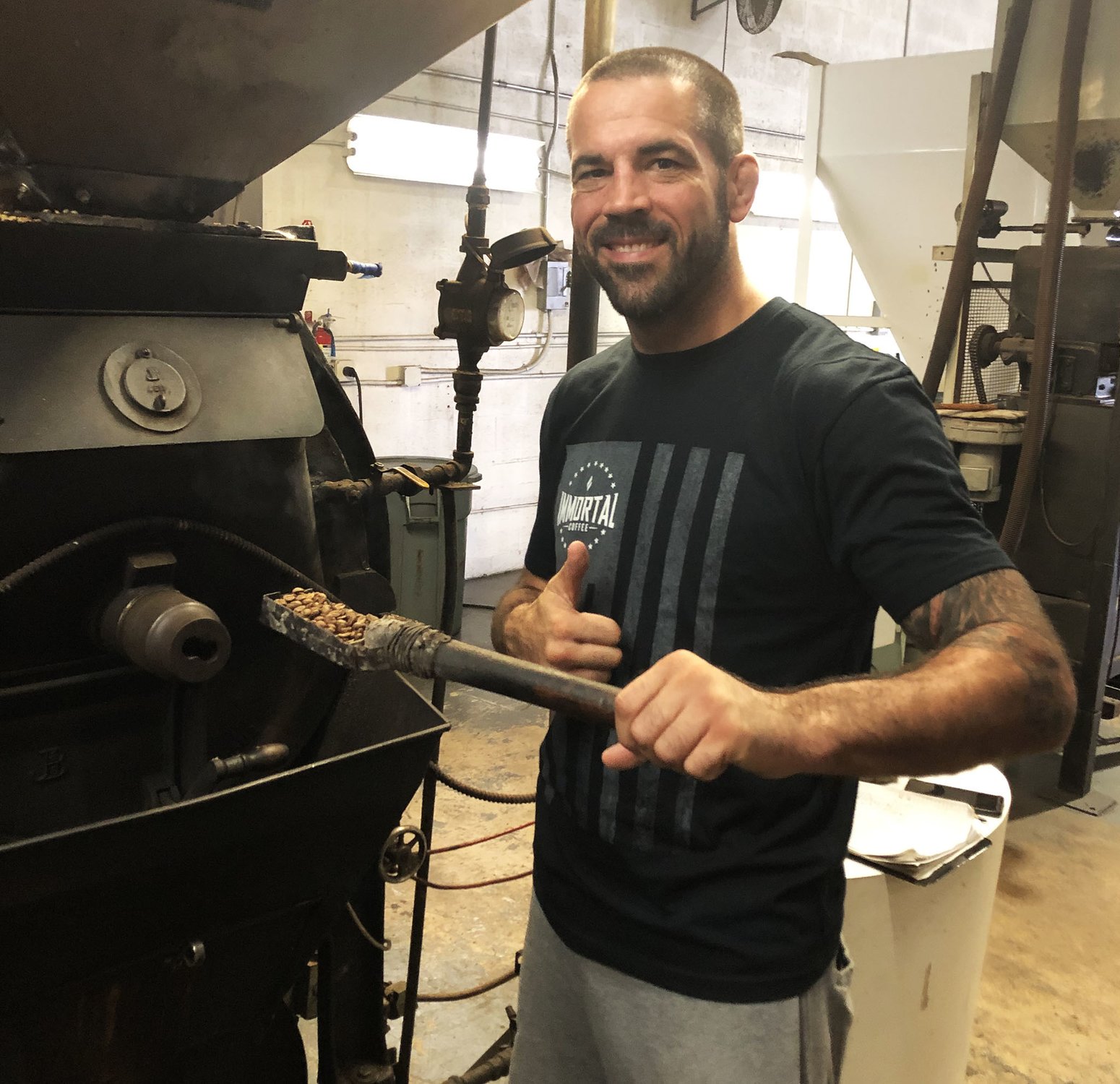 COD: What are your hobbies, outside of what you are known for?
MB: Making music and riding motorcycles.
COD: We know your nickname is "The Immortal," but on a scale of 1 to 10, how confident are you in your ability to survive in a post-apocalyptic world — 1 being that you are dead on day one, 10 being that you are the ruler of the new world order?
MB: Eight or nine, only because I wouldn't want to be ruler — way too much stress.
Read Next: