As the Allies began to plan the D-Day invasion of Europe, German spymasters were sure they had an inside line through their network of agents to British and Allied battle plans.
What the Nazis didn't know was several of their key spies actually were working for the British. As June 6, 1944, approached, Britain's MI5 intelligence service was running the Double-Cross System, or XX System, using double agents — some loyal to England, some flipped because of their greed or fear — to feed false information to the Germans.
To mark the 77th anniversary of D-Day, Coffee or Die Magazine revisits the stories of these five spies, who prepared the battlefield at Normandy — even though they were nowhere near it.
Elvira Chaudoir


British code name: Bronx

German code name: Dorette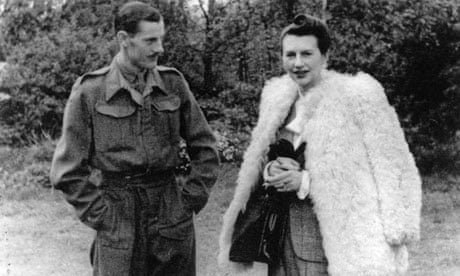 Elvira Chaudoir was the daughter of a Peruvian businessman and was raised in Paris. Her marriage was turbulent, and she chose to live with her girlfriend, Roma Gilbey, in 1938. Deputy Chief Constable Joseph Goulder said Chaudoir "favour[ed] the companionship of women who may not be careful of their virginity." Chaudoir loved a good time; her code name came from a cocktail, not the New York borough.
Because of her father's business connections, Chaudoir had excellent cover for traveling to France during World War II. She was approached in 1942 by agents of the Abwehr, the German military intelligence service. The Nazi agents promised to pay her gambling debts and cover expenses for luxury items. Chaudoir accepted, but after returning to the UK, she immediately told the Secret Intelligence Service and MI5 about her recruitment by the Germans.
The Abwehr had trained her in secret communications and writing methods, and she was a successful double agent for the entirety of the war until Germany surrendered. Her handlers, Christopher Harmer and Hugh Astor, once described Chaudoir as "probably one of our most reliable agents."
Chaudoir was instrumental in passing along misinformation to the Germans. By mixing truths with fiction and propaganda, Chaudoir was able to convince the Germans that the British were stockpiling chemical weapons. This faux stockpile discouraged the Germans from launching gas attacks against the British.
In support of Operation Overlord, Chaudoir, along with other agents in the field, spread information that implied the invasion of France would take place in September, rather than June, and in the Bay of Biscay, in the south of France, rather than at Normandy.
Because of the information that Chaudoir relayed to the Germans, the 11th Panzer Division did not reinforce German forces at Normandy, even after the Allied landings there, for fear of another, phantom attack elsewhere.
Chaudoir's records of service were declassified by the British in 2005.
Roman Garby-Czerniawski
British code name: Brutus

German code name: Hubert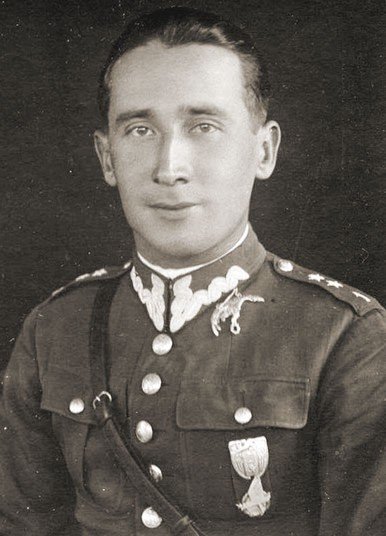 Described by historian Joshua Levine as "intensely dramatic and egotistical," Roman Garby-Czerniawski was a Polish air force officer, proud of his heritage, and was highly intelligent and competent in his work. He began his intelligence career by creating his own network of informants in France.
He and Mathilde Carré, also a double agent (code name La Chatte), were the originators of the Interallie network, which brought Czerniawski to the attention of MI5. Interallie, however, was compromised, and Czerniawski and Carré were captured and imprisoned. Carré gave up names to save her own life, while Czerniawski expected to be tortured to death.
The brutality of the Gestapo never came. Instead, Czerniawski was given what the Nazis may have thought was a rousing speech about world conquest and the Roman empire as they tried to recruit him as their own spy. Instead, Czerniawski faked a change of heart and was smuggled into England as a German agent.
Like Chaudoir, Czerniawski immediately identified himself as an agent for the Abwehr, and he was added to the Double-Cross roster as Brutus.
By D-Day, Czerniawski was a major distributor of misinformation related to Fortitude, the Allied deception operation, and the D-Day landings. He passed information about a fictional buildup of troops and supplies that helped fool the Germans into believing an attack was mounting against Calais, instead of Operation Overlord's actual target of Normandy.
Czerniawski published a book on his exploits in 1961, The Big Network.
Walter Dicketts
British code name: Celery

German code name: Brown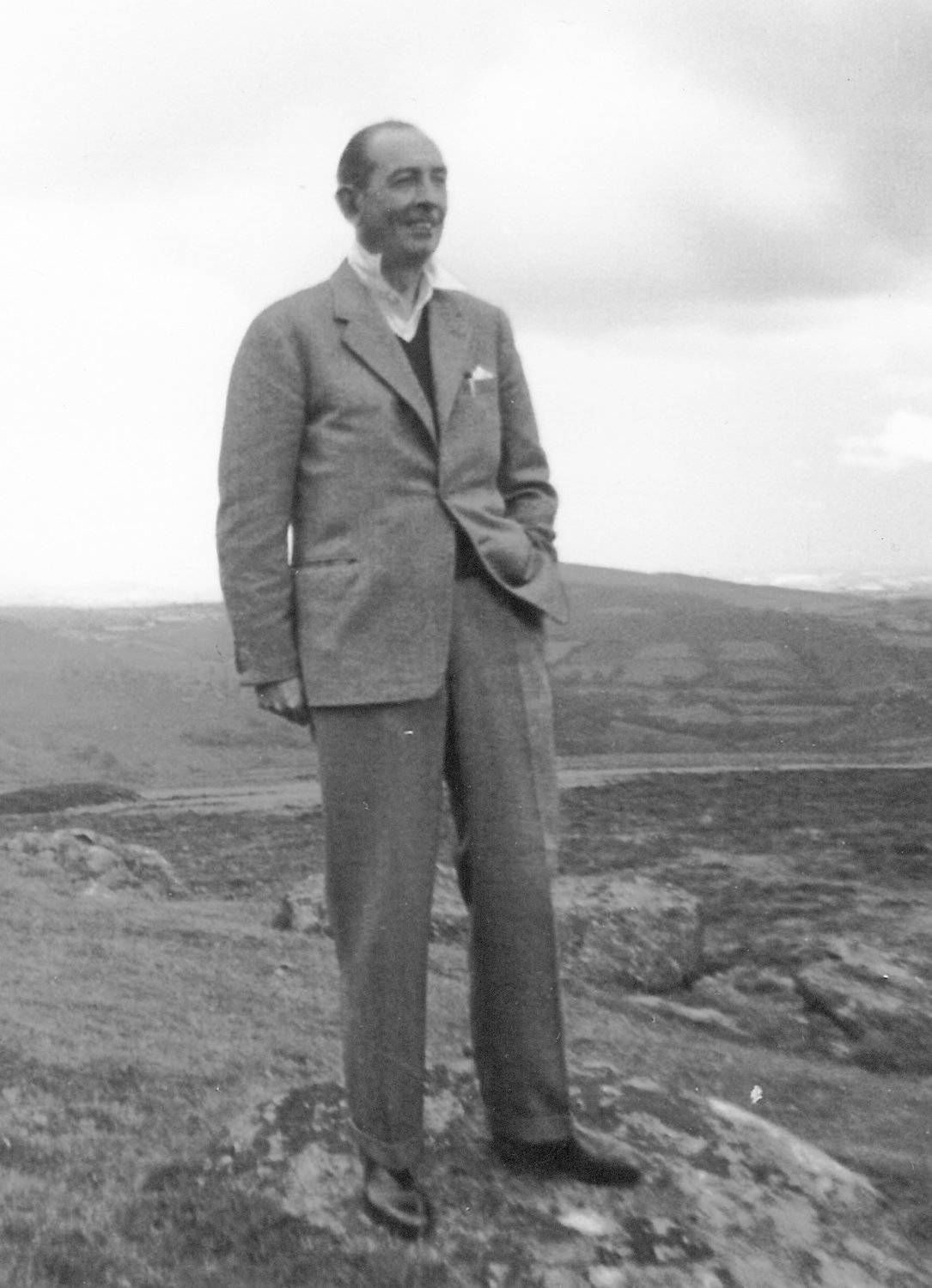 Walter Dicketts was a serial womanizer. He was married four times and maintained at least two mistresses during those marriages. Dicketts fathered six children, most of whom learned of their father's identity when a book on him, John Cecil Masterman's The Double Cross System in the War of 1939 to 1945, was published in 1972.
As a boy, Dicketts was smart, charming, and ambitious. He ran away from home at age 15 to join the Royal Naval Air Service, and he was a pilot and captain by the age of 17. After being injured in a crash, he was inducted into the Air Ministry as an intelligence officer.
However, when the expenses of supporting two families became too much, Dicketts turned to check fraud. Quickly caught, he was tried and imprisoned, losing both families in the process. He emerged from prison at age 30, only to trigger a nationwide manhunt after attempting to elope with a 16-year-old girl.
But in his legal troubles, the British spymasters at MI5 saw a cover story for the former Navy flyer. They sent Dicketts into Germany pretending to be a defector, bolstered by his real criminal record. The Germans believed he was just the sort of person who would sell out his country for money, but his recruitment was not easy.
Upon his arrival in Germany, Nikolaus Ritter, a major of the Abwehr and a formidable spymaster during the war, arranged for Dicketts to be drugged, forced to drink alcohol, and interrogated by the Abwehr in Hamburg for a grueling five days. Dicketts passed the test, and he spent the next month in Berlin alone.
Dicketts died in 1957. In 2017, his granddaughter, Carolinda Witt, published a book about him called Double Agent Celery: MI5's Crooked Hero.
Juan Pujol Garcia
British code name: Garbo

German code name: Alaric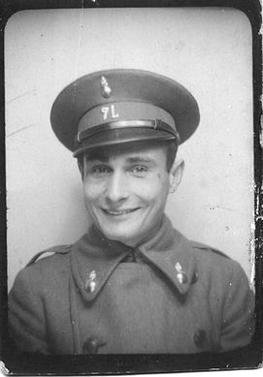 Juan Pujol Garcia was born in Madrid, and he grew up during a period of political upheaval in Spain. During Spain's civil war, Garcia served on both the Nationalist side and the Republican side, but hated both of them, and soon he came to hate extremism in all forms.
In 1941, wishing to do something "for the good of humanity," Garcia approached the British, and offered his services as a spy but was turned away.
Instead, he decided to do his own espionage, and approached the Abwehr himself. Garcia knew that if the Abwehr accepted him, they would likely have him spy on the British, at which point he could offer his services to MI5 once more. Using train timetables and English tourism pamphlets, he invented a fake network of informants and a pro-Nazi persona for himself.
Eventually he worked with MI5 handler Tomás Harris, and Garcia was able to send the Germans juicy bits of information that were always artificially delayed. Still, the Abwehr spies considered Garcia their best agent, and his letters often would make it directly to German High Command and into the hands of Hitler himself.
Garcia was instrumental in diverting German attention from the planned Operation Overlord landings at Normandy with misinformation and half-truths. He got the Germans to divulge codes that went directly to England's Bletchley Park cryptology team and into their breaking of the German Enigma cipher device.
Garcia convinced the Germans he had developed a network of 27 British informants, none of whom really existed. At war's end, Garcia feared Nazi reprisal for his role in their defeat, and MI5 helped him fake his death. He lived the majority of the rest of his life in relative obscurity, running a gift shop in Venezuela until his death in 1988. Before he died, he was able to see his MI5 friends one last time on a trip to London after his identity was discovered by British politician Rupert Allason.
Wulf Schmidt
British code name: Tate

German code name: Leonhardt
A true Nazi and Danish citizen, Wulf Schmidt was captured almost immediately upon landing in Britain to spy for Germany. MI5 told him that another Nazi and Schmidt's longtime friend was captured at the same time and that his friend had turned on him. Believing his friend had sold him out to the British, Schmidt became a double agent.
In reality, the friend agreed to spy for England in exchange for sparing Schmidt's life.
Nigel West singled Schmidt out as "one of the seven spies who changed the world," and he was one of the longest running agents in the Double-Cross System. He ran deception and counterintelligence operations that helped reveal the extent of German-Japanese cooperation.
Using Abwehr cash to build a reputation as a big spender in London, he was able to get his hands on luxuries, which in turn helped him recruit sources, both real and false. He so fooled the Germans that he was awarded the Iron Cross.
During Operation Fortitude, he sent the Germans fake rail schedules for Gen. George S. Patton's phantom First US Army Group, giving the Germans the impression that troops were massing near the Dover cliffs of the Kent countryside.
In another instance, to protect the Irish shoreline from U-boats, Schmidt, citing a false source, sent a message to his handler that proximity mines lined the area just off the coast. The Germans did not receive the message. By sheer luck, a U-boat had sunk off the coast, but it was enough for Schmidt to give his handlers a lecture on not listening to him, blaming the coincidental sinking on the mines. This incident kept the Germans off the Irish coastline for the remainder of the war and provided a safe channel for Allied ships to pass.
Read Next: 'Ordinary People Who Do Extraordinary Things' — A World War II Veteran Reflects on D-Day and Beyond