As the longest war in American history continues, a variety of unique stories have bubbled to the surface. One belongs to Tim Lynch, a retired U.S. Marine who lived and worked in Afghanistan for approximately eight years as a civilian. In a war-torn country, Lynch worked many different jobs, from security contractor to aid worker. With a strong military foundation, he developed a unique perspective on the Afghan people that many never have the privilege of seeing — even those who have spent years at war there.
Lynch joined the U.S. Navy in April 1979, and intended to go to BUD/S (the selection course for Navy SEALs) but found out that he is color blind and unable to pass a dive physical. The remainder of his enlistment was spent serving as a lab tech. Upon leaving the Navy, Lynch completed his degree and dove straight into the Marine Corps Officer Candidate Course. He became an infantry officer and served 14 years as a Marine.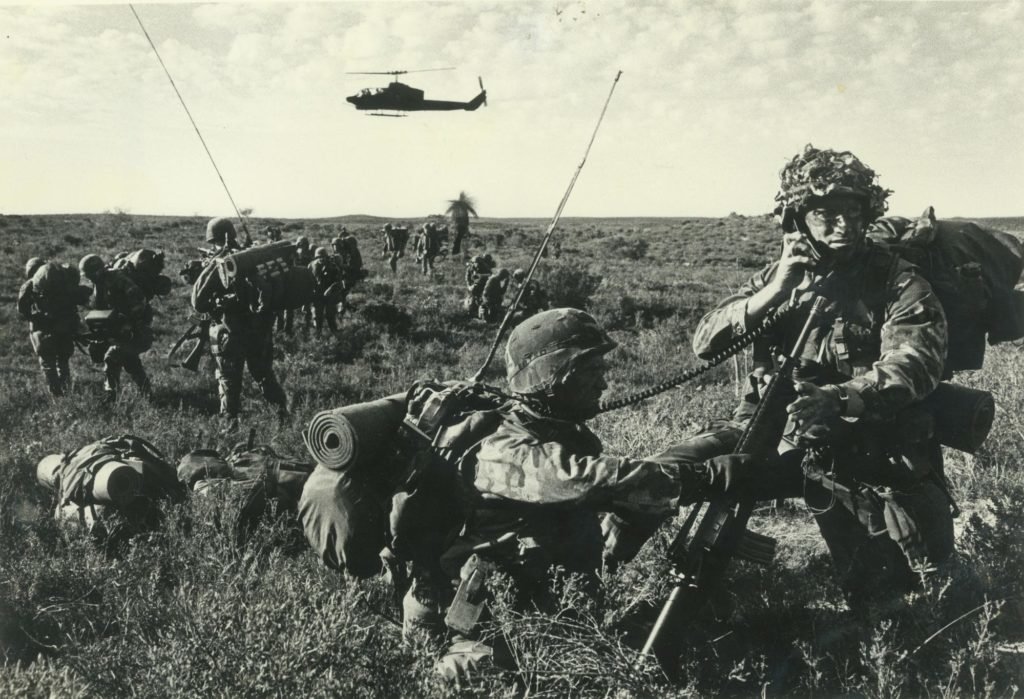 As with any career military officer, his work varied a great deal. From touring the Pacific to moderating riots at Guantanamo Bay, Lynch stayed busy despite working outside of wartime. He also spent about 18 months as the Officer in Charge of the Special Missions Branch, Special Operations Training Group, Marine Forces Atlantic.
"I retired in 2000 because I did not think there was a chance in hell that we would ever deploy and fight again," Lynch told Coffee or Die in a recent interview.
As it did for many Americans, 9/11 significantly altered Lynch's future.
Lynch's first job in Afghanistan was as a security contractor in the American Embassy. "I was working for a British firm and we were supposed to temporarily take over for the Marines until the State Department got organized enough to issue and award the permanent contract. The contract was a nightmare which started when the RSO (regional security officer) informed me the weapons promised for the job would not be issued to us but saved for the award winner — I was told to find my own weapons … in a country where the purchase of weapons and ammunition was illegal."
"I retired [from the Marines] in 2000 because I did not think there was a chance in hell that we would ever deploy and fight again."
After his contract was up, Lynch transferred to another group that proved even less useful. "They never even gave me a paycheck," he said, "and as the country manager, my days consisted of fending off Afghan construction companies who were never paid and contracting officers who had questions about deliverables never delivered."
That's when he found himself in Afghanistan without a job. But it wasn't long before he was approached by someone working with the United States Agency for International Development (USAID). They needed to hire someone who could provide quality security without eating up a large percentage of their operating budget. As one can imagine, this is a tedious balance in a warzone like Afghanistan.
"For the last four years I was in Afghanistan, I worked on aid programs and blogged about it," Lynch said. His blog, Free Range International, gives unique insight into the inner-workings of Afghanistan from a man on the ground among the civilians.
The Toronto Star, Canada's largest daily newspaper, reported on the aid program's work.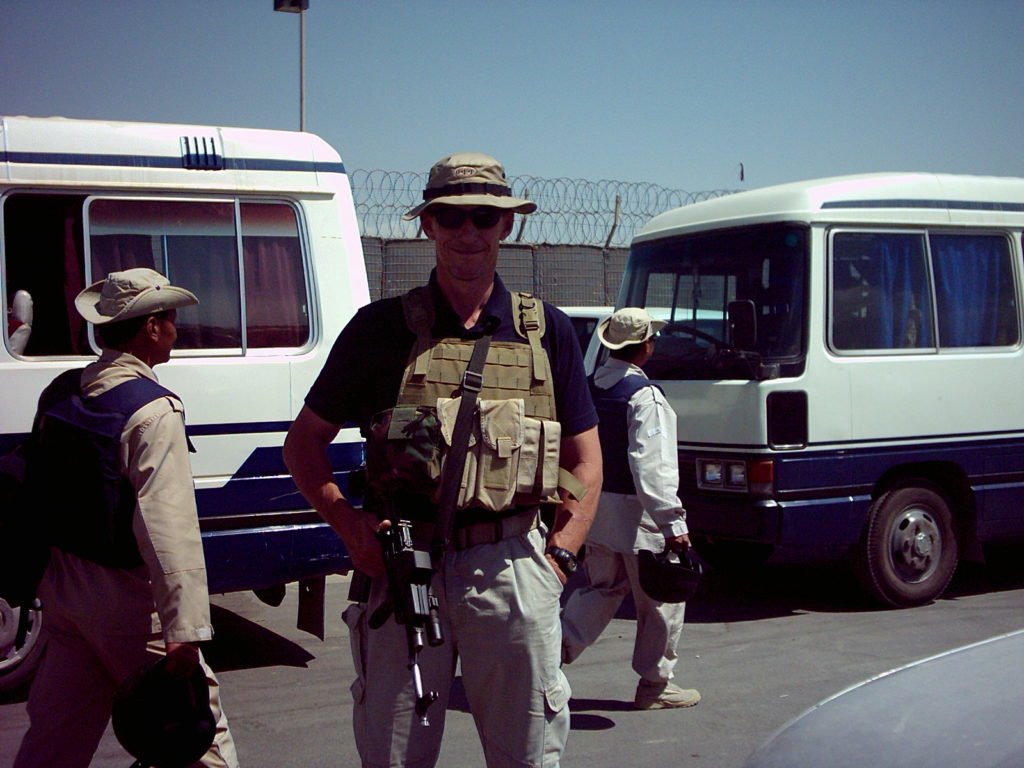 Lynch's work in Afghanistan varied in terms of danger to himself. He often worked out of "The Taj," a facility replete with expats like himself. At first the biggest threats were simply getting caught in the crossfire of a theft or business rivalry. "It wasn't until around 2010 that the tide started to turn and the incidents around Jalalabad were actual Taliban activity," Lynch said.
From there, he moved to Lashkar Gah, which proved considerably more hostile. "I had sandbags in my window, a Bushmaster on the wall, and two ammo cans full of frag grenades. I traveled with armed Afghans using motorcycle outriders way out front to spot for ambushes and, in time, found myself getting hemmed in as my outriders kept turning us back toward home once we got out of Lash," Lynch said. "I ignored them once and pushed on to inspect an important project in Gehirsk — we got caught in the open on the way home. When we limped in with a shot-up Toyota, barely making it on its rims, I decided then and there to go home. But I had to finish my projects first, and by the time I did that I forgot about going home."
"I was told to find my own weapons … in a country where the purchase of weapons and ammunition was illegal."
Despite the bouts of life-threatening incidents, there were times when Lynch felt quite safe — safe enough to bring his family to Afghanistan for a visit. "I had my oldest daughter with me in Kabul when we owned the working dogs," he said. "She took care of them daily. My other daughter visited towards the end of her brother's stay in Jalalabad. My son was with me for almost a year in total while living in Jalalabad."
Each child worked there in some capacity, side-by-side with their father in Afghanistan. They have since gone on to other careers — one is a lawyer in Australia, another works in a vineyard — but they all spent time in Afghanistan with him.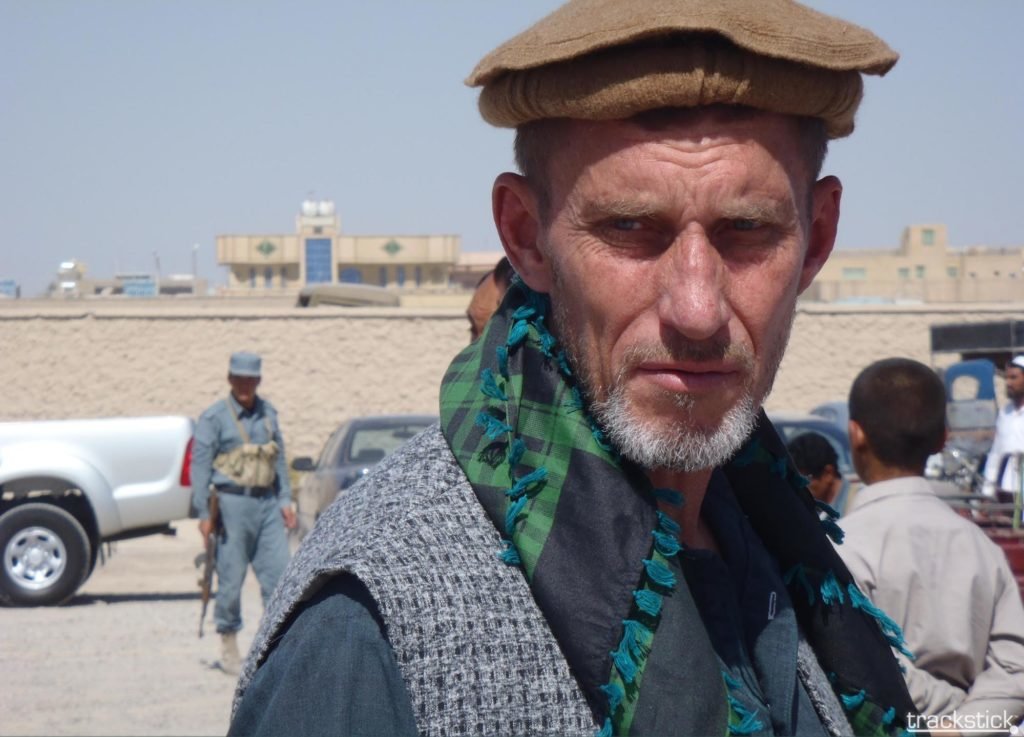 These experiences gave Lynch a unique perspective on the people of Afghanistan. When asked what he learned about the Afghan people that he hadn't realized before, Lynch said, "That they are awesome. They have very little, ask for nothing, work hard (at things that matter to them) — they are curious, the kids are precocious, and the cultural norms mandate that guests be treated royally."
He continued: "But you had to learn how to interact with them. In that respect, the Pashtuns were easier to work with because Pashtunwali is a published norm that you can read and understand. Uzbeks, Hazaras, and Tajiks were similar, but the rules don't seem so black and white. It took me years of dealing with average Afghans to get the hang of it, but once I did — once I mastered a little Pashto and Dari — I felt I could go anywhere.
"It took me years of dealing with average Afghans to get the hang of it, but once I did … I felt I could go anywhere."
"When I rolled up on a checkpoint, I was usually driving (my driver was blind as a bat and rode shotgun … with a shotgun), and I'd roll down my window with a big smile. I'd say in Dari that I was 'Friendly Forces,' which is what the Soviets called themselves. I'd start laughing at my own corny joke, and the cops or soldiers there would stare in disbelief and then erupt in laughter. I'd often get a few handshakes and offers for chai, which at times I accepted so I could get a better feel for the place.
"Before Afghanistan, I didn't realize how people could endure such a primitive lifestyle yet still smile and still be grateful for what they have, with a willingness to share whatever they had with you without hesitation. I have never seen a people more gentle with children or cruel toward animals — but I still respect and admire their grit and courage."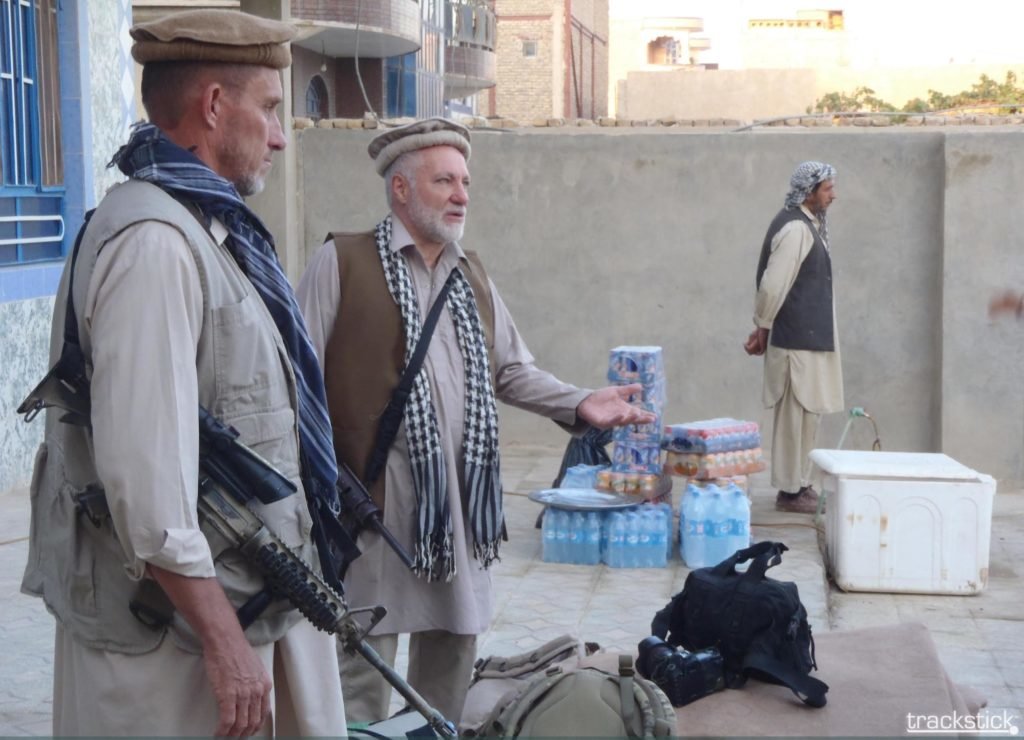 Lynch said he interacted with a few local leaders who "sacrificed everything to benefit their people."
"The average Afghan in a village or district leadership position (elected by the local people, not the ones sent by Kabul) was a decent man who was trying to do the best he could while being squeezed by the Taliban on one side, the Kabul government on another, and often an ISAF (International Security Assistance Force) military unit as well," Lynch said.
Certainly, Lynch didn't think highly of every Afghan he encountered, but it was these people that made a lasting impression on him.
"The biggest threat to us, and this is going to shock you, was the U.S. Army."
While he had not met an Afghan who "exuded pure evil," Lynch did have some complicated relationships on the ground. "Governor Sherzai is a great example," he said. "Sherzai was funny as shit, especially if you like Karzai jokes. He was visibly moved to meet my son, saying that he wished more Americans could bring their children to his country."
Still, Sherzai wound up ripping off Lynch in an incident involving a project with dump trucks between Kandahar and Jalalabad. "I thought it was funny and never said a word, but he was a crook and made very little effort to hide that fact," Lynch said. "Still, he was delightful company, and he let me run a bar and gave me arming authority so I could keep the pricks from the National Directorate of Security (NDS, the intelligence agency of Afghanistan) off my case."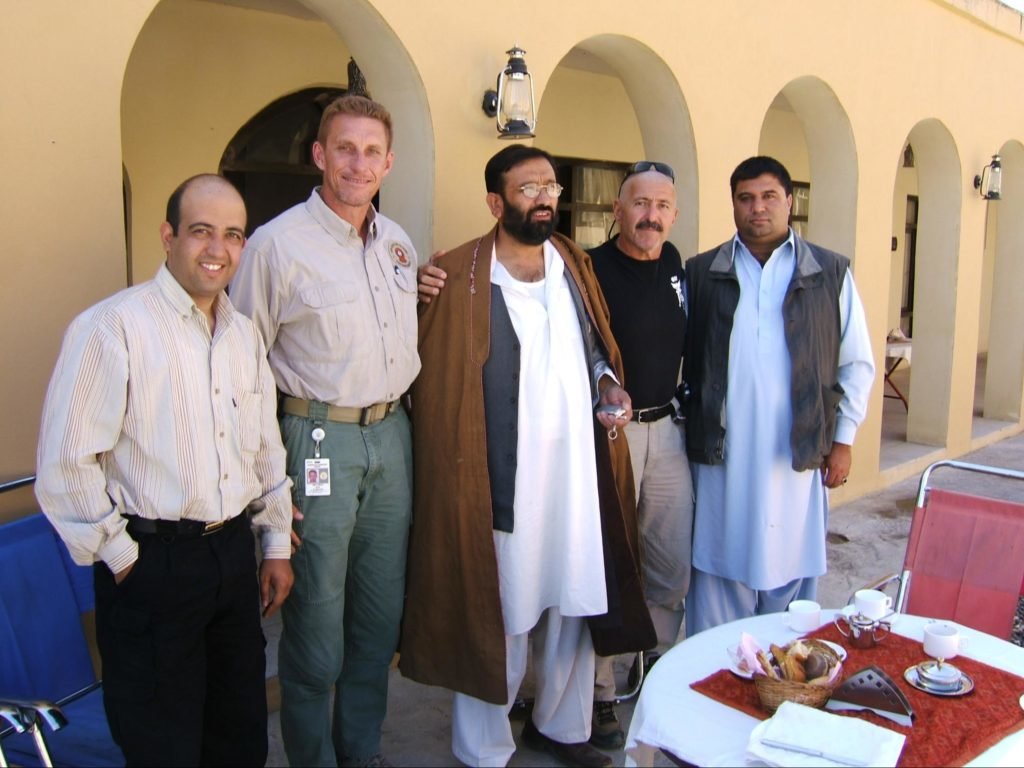 Lynch recalled some serious near-misses, from heavy incoming mortar fire to other threats that most U.S. military forces aren't as concerned about.
"The biggest threat to us, and this is going to shock you, was the U.S. Army. If you were blasting around a corner on the Jbad (Jalalabad) to Kabul highway and ran head-on into an Army convoy (American not French — the French never did this as far as I know) you were dead meat. Your car would be riddled with bullets and you would be dead as a doornail, and the convoy would roll on like nothing happened.
"Whenever we drove on major highways and saw there was no oncoming traffic, it meant that there was a horrible accident or an Army convoy ahead," Lynch continued. "Just in case it was an Army convoy heading our way, we would slow down and sometimes pull off the road to stop and wait for them to pass."
"It was one of those moments that you don't want to remember because the reaper seemed a little too close."
But Lynch's closest call was when he was arrested in the Northwest Frontier and accused of being a spy. "It was one of those moments that you don't want to remember," he said, "because the reaper seemed a little too close. It tops out my close-call list, and it's also one of those moments that makes me proud."
Lynch was taken by the Pakistanis, his passport revoked and money stolen, and he was set for a hearing. He had been advised to call the U.S. consulate, but his experience in working with the State Department told him that they would probably be useless.
He was able to keep his cool and talk his way out of it, but such accusations could have easily resulted in his death.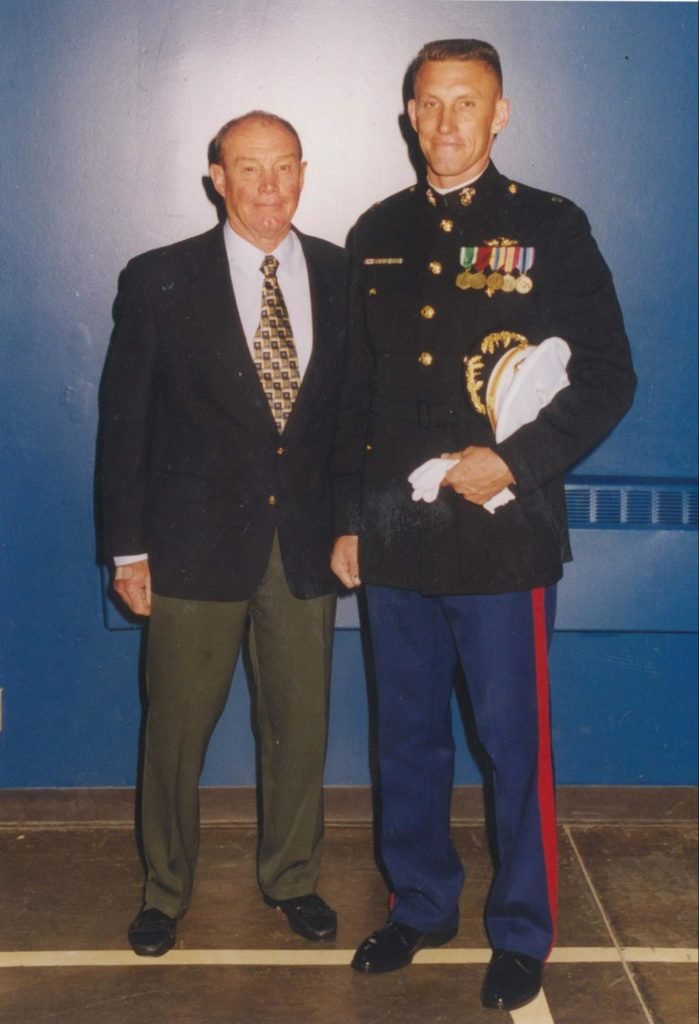 Lynch has a perspective on both American and Afghan people that few share.
"I wish Americans had that sense of history coupled with a meta-narrative from which the people can identify what makes them unique. We no longer have a coherent narrative as Americans because social media, the media at large, and the certain politicians run on a narrative of divineness and victimization," Lynch said.
"As for what I wish the Afghans had that we've got — the Constitution. That piece of paper is a document that is envied around the world. Every Brit or South African, every Kiwi or Oz bloke will admit their countries would be much better if they too had a constitution like ours. They would give Americans shit about gun ownership until we stepped onto a range and then … not so much."