US airstrikes targeted Iranian-backed militias in Syria on Thursday, marking a retaliatory escalation following a series of rocket potshots by pro-Iranian groups at bases in Iraq housing American military personnel.
The strikes mark the first major lethal military action taken by President Joe Biden during his five weeks in office and served as a warning to Iran to back off its proxy attacks against US forces. According to multiple news reports, US military officials said "a handful" of militants died in the strikes, although the Pentagon has not released an exact number of casualties as of this article's publication.
"Specifically, the strikes destroyed multiple facilities located at a border control point used by a number of Iranian-backed militant groups, including Kait'ib Hezbollah and Kait'ib Sayyid al-Shuhada," Pentagon spokesman John Kirby said in a statement.
"The operation sends an unambiguous message: President Biden will act to protect American and Coalition personnel," Kirby said.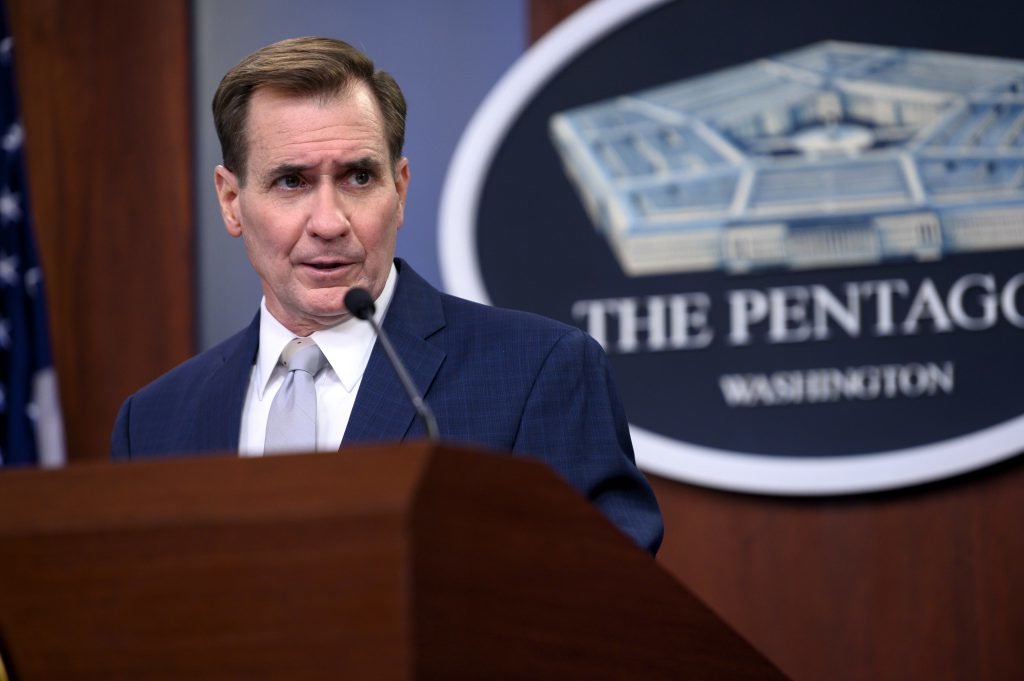 The border control point targeted by the US strikes was reportedly a known transit point Iranian-backed militias used for smuggling weapons into Syria. In a Friday statement, the London-based Syrian Observatory for Human Rights said the US strikes killed 22 militants. Three trucks carrying ammunition were also destroyed, the organization said. Iran's state broadcaster, IRIB news, said the US attack killed 17 "resistance fighters."
"We're confident in the target we went after," Secretary of Defense Lloyd Austin told reporters on Thursday. "We know what we hit. We allowed and encouraged the Iraqis to investigate and develop intelligence, and that was very helpful to us in refining the target."
Thursday's airstrikes come as the Biden administration is looking to renegotiate a nuclear deal with Tehran and avoid entangling the US in another Middle Eastern conflict. Iranian officials have said they will cease their nuclear weapons program once the US unconditionally lifts all sanctions levied on Iran during the Trump administration.
Following Thursday's airstrikes, Iran's foreign minister, Javad Zarif, reportedly spoke with his Syrian counterpart.
"The two sides stressed the need of the West to adhere to U.N. Security Council resolutions regarding Syria," the Iranian government said on its website.
The US withdrew from the 2015 nuclear deal, known as the Joint Comprehensive Plan of Action, or JCPOA, in May 2018. The Trump administration said the Obama-era agreement didn't do enough to curb Tehran's destabilizing behavior across the Middle East or its ballistic missile program. Also, the JCPOA called for many of the restrictions on Iran's nuclear program to be lifted after 15 years. Former President Donald Trump repeatedly criticized those so-called sunset provisions, claiming they would allow Tehran to acquire a bomb once the deal expires.
In September, Mike Pompeo, then US secretary of state, announced the US was unilaterally reinstating UN sanctions against Tehran for its nuclear program — a move known as the "snapback" provision in the 2015 agreement.
On Jan. 3, 2020, a US drone strike killed Qassem Soleimani, commander since 1998 of Iran's Quds Force. Iran's January 2000 retaliatory ballistic missile strikes targeted US forces stationed at al-Asad and Erbil bases in Iraq, inflicting traumatic brain injuries on some 110 US service members. Since Soleimani's killing, multiple new Iran-backed Shiite militant groups have emerged in Iraq. This network of militias has intermittently harassed US forces as they draw down within Iraq, and also launched drone attacks against neighboring Saudi Arabia.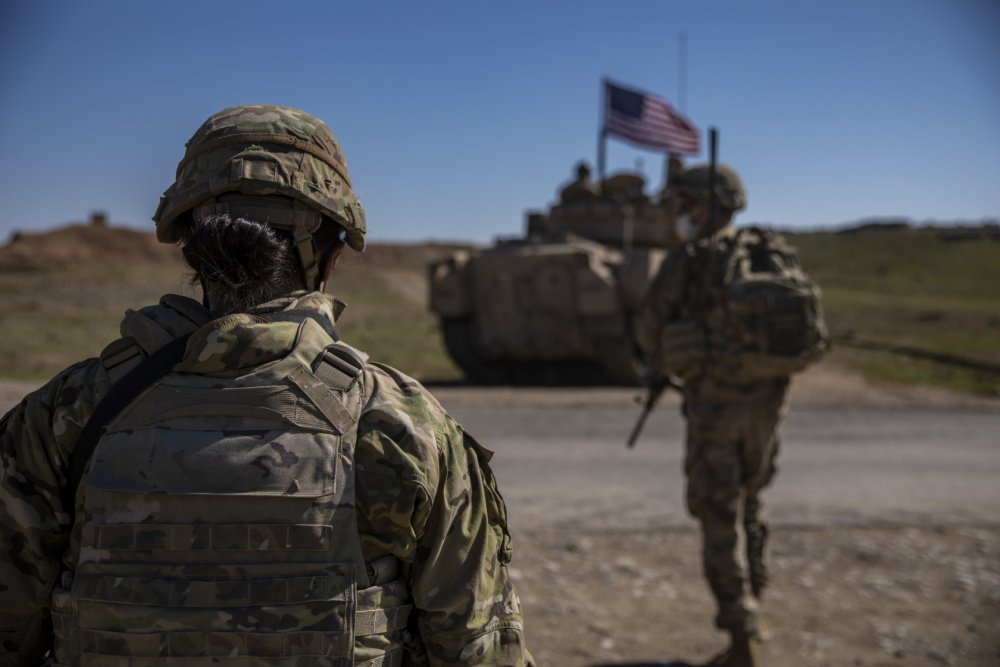 A barrage of about 14 rockets struck an Iraqi air base in the city of Erbil on Feb. 15, killing a civilian contractor working for the US-led coalition combating ISIS. Nine others were injured, including a US service member. Although Iran reportedly denied responsibility for the attack, US officials laid blame squarely on Tehran for the wave of harassing attacks against bases in Iraq housing US personnel.
"We have stated before that we will hold Iran responsible for the actions of its proxies that attack Americans," State Department spokesman Ned Price said Monday, adding that "many of these attacks have used Iranian-made, Iranian-supplied weapons."
Following the Erbil rocket attack, White House spokeswoman Jen Psaki said the US would "respond in a way that's calculated on our timetable, and using a mix of tools, seen and unseen."
"What we will not do, and what we've seen in the past, is lash out and risk an escalation that plays into the hands of Iran by further destabilizing Iraq, and that is our priority," Psaki said.
The Pentagon statement announcing Thursday's Syrian airstrike said the US had consulted coalition partners in executing a "proportionate military response."
"We have acted in a deliberate manner that aims to de-escalate the overall situation in both eastern Syria and Iraq," Kirby said.
US forces remain on the ground in Iraq and Syria as part of an international coalition to defeat ISIS. In January the Pentagon announced that the number of US military personnel in Iraq was reduced to 2,500, according to a drawdown timetable set by the Trump White House.