Have you ever traveled, particularly in Italy, and seen "caffe Americano" listed as an option at a local coffee shop? While it literally translates to "American coffee," it's not just a sly way for Italians to charge American tourists more for out-of-the-can Folgers coffee. With origins in Europe, the "watered down" Americano is steeped in history.
During World War II, troops throughout Europe were rationing of all their favorite food and drinks. Luckily for the troops in Italy, Italians love their coffee as much as their wine. However, Americans had an issue with the coffee Italians made: it was very dark and very rich.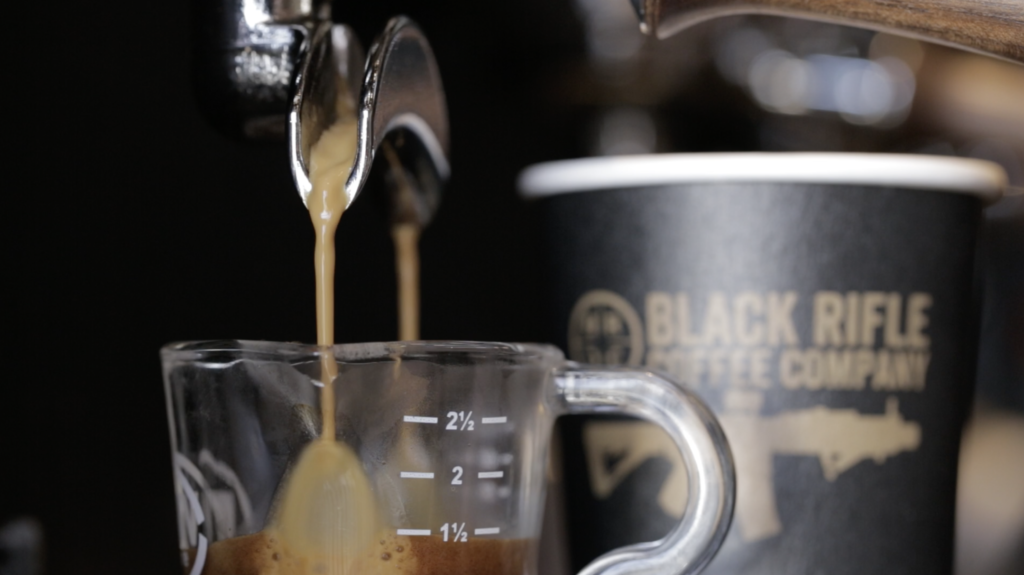 Americans were accustomed to drip-brewing coffee and adding milk for a lighter taste. Other than espresso, Italians would also drink cappuccino. While this was closer in strength and taste to what Americans were used to, it was much smaller in size. A cappuccino is a 5-ounce serving of espresso with frothy milk, compared to a 16-ounce cup of regular drip coffee.
To accommodate U.S. soldiers, coffee shops started serving shots of espresso in full-size coffee cups and filling up the rest with hot water. Individuals could then add sugar and milk to taste. Word spread quickly about this drink, and it was dubbed the "Americano." Italians are known to refer to this mixture of their beloved espresso as "dirty water."
A major difference between drip coffee and the Americano is how espresso is made. When brewed properly, espresso has a creamy layer on top called "crema." This is the mark of a truly excellent brew and is not formed during drip brewing. This same layer can be found on an Americano, and an Americano connoisseur knows to look for that fine detail.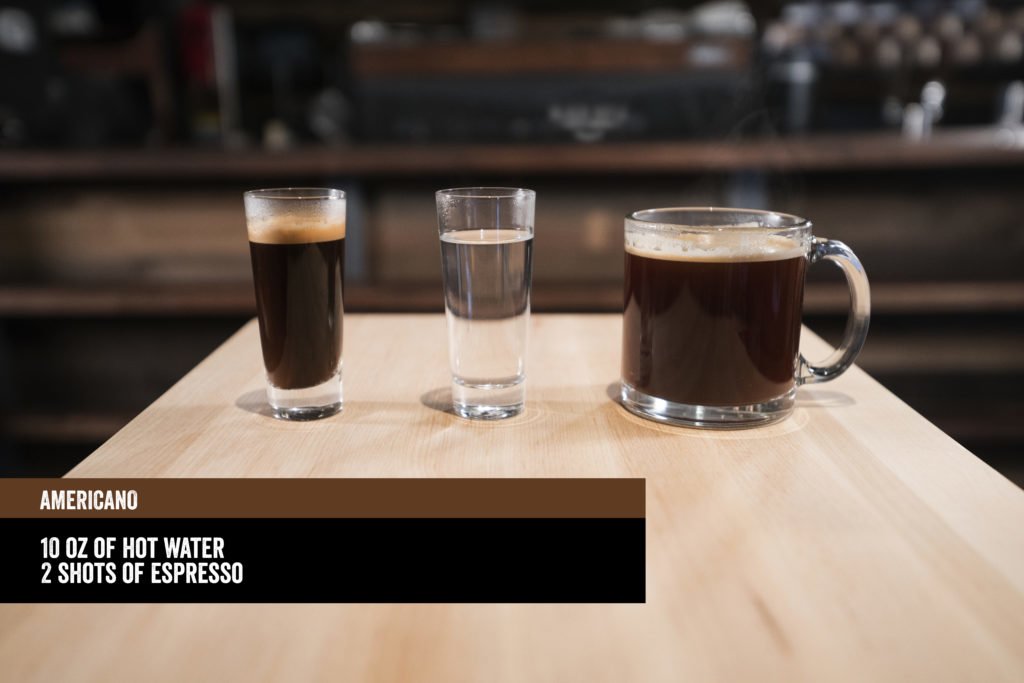 Making an Americano is fairly simple:
First, brew your espresso. You can use a dedicated espresso machine, which is what you generally see at larger coffee shops, or you can use an AeroPress and microfilter. If using the latter, grind your coffee beans finely and force the water through the grinds and filter to produce a dark, strong espresso shot (or two).
Then add the hot water — but it's not quite as cut-and-dry as it sounds.
The question is: Do you add the hot water to the espresso, as the U.S. troops drank in Italy during World War II, or do you add the espresso to the hot water? Well, it depends. It will taste the same either way, but if you want to retain the crema, which gives it a more authentic aesthetic, add the espresso to the water. Most people prefer to add two shots of espresso per one cup of hot water.
This technique will leave you with a nuttier, earthier flavor than the floral and delicate hints from drip coffee. There are approximately 80 milligrams of caffeine in a standard Americano, compared to 120 milligrams per 12-ounce cup of drip coffee.