An aneurysm killed Jacksonville Fire and Rescue Department firefighter Engineer Michael Freeland while he tried to free a crash victim Nov. 11 in Florida, the Duval County Medical Examiner has ruled.
Freeland, 36, was one of three names added to the Jacksonville Fallen Firefighter Memorial Wednesday, Dec. 8, during a ceremony in the Sunshine State to honor those who fell in the line of duty in 2021.
Freeland died after trying to free a female passenger from a crashed U-Haul truck along Aviation Avenue near Cecil Airport. Firefighters initially suspected he was shocked to death by a live electrical line downed during the crash.
Freeland's funeral service was held Nov. 20 in Jacksonville, and he was buried in Evergreen Cemetery.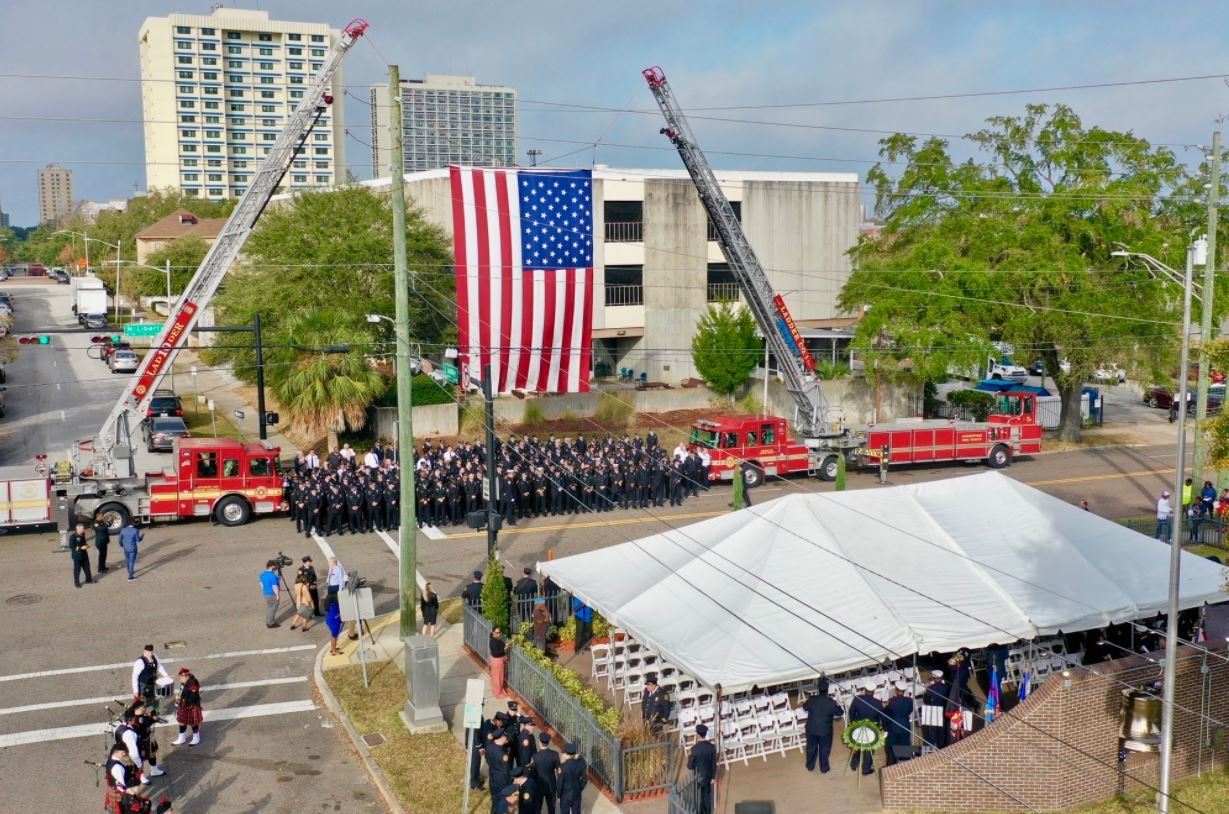 The other two names added to Jacksonville's Fallen Firefighter Memorial were Capt. Thomas Barber and Lt. Mario Moya.
Barber, 51, died June 14 from a heart attack. Because he perished within 24 hours of his last service call, his death is considered a line of duty fatality under the city's policy. A veteran of the US Navy, Barber served 21 years in the Jacksonville Fire and Rescue Department.
Moya, 51, died of COVID-19 on Aug. 17. He also was a veteran of the US Navy and had served the Jacksonville Fire and Rescue Department for 17 years.
Both men are buried in Jacksonville National Cemetery.
Read Next: