American, Australian, French, and Japanese armed forces kicked off the "Jeanne D'Arc 21" training exercise Tuesday at the Japanese Ainoura Ground Self-Defense Force base in Japan's Nagasaki prefecture. According to The Associated Press, the exercise marks the first time the nations will train together on Japanese soil.
The military drills come as Japan seeks to bolster both its military partnerships and its capabilities in the face of a growing row with China over the Senkaku Islands.
Both China and Japan lay territorial claims to the Senkakus, with Japan's claim dating back to 1895. Following a 1969 report by the United Nations that the islands potentially contained large amounts of natural resources, China claimed ownership in 1970.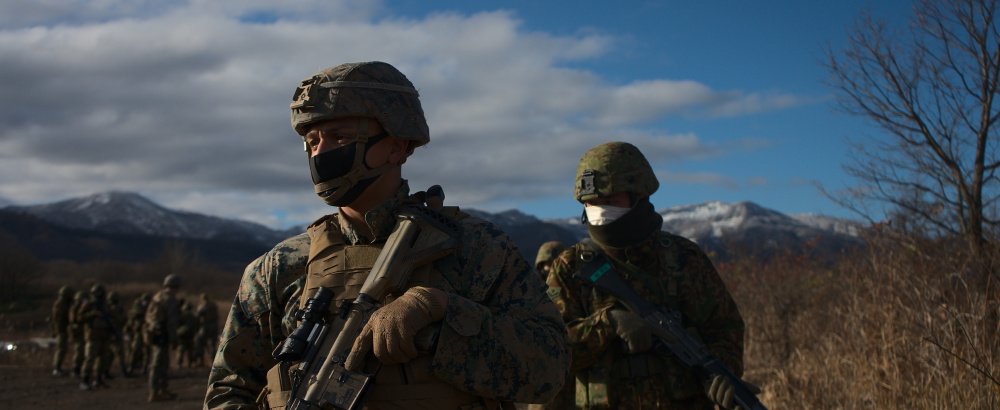 Japanese defense minister Nobuo Kishi told the AP that Japan is seeking to expand military ties with Europe. France, which leads the annual Pacific theater exercise, is the only European nation with a permanent presence in the Indo-Pacific region. Kishi told the AP that France is "a like-minded country that shares with Japan the vision of a free and open Indo-Pacific."
Additionally, the AP reports that Britain and Germany will be sending naval vessels to the region later this year. The United Kingdom will send the aircraft carrier Queen Elizabeth and its associated strike group, while Germany will deploy a frigate.
France, historically a colonial player in the Pacific, still has territories in the Indian Ocean and South Pacific and maintains a strategic interest in the region.
China has reportedly criticized the "free and open" Indo-Pacific vision supported by US allies as an "exclusionist bloc" based on a "Cold War-era" mindset. Meanwhile, Kishi told the AP that increased interest and presence in the region from European nations would "contribute to the peace and stability in the region."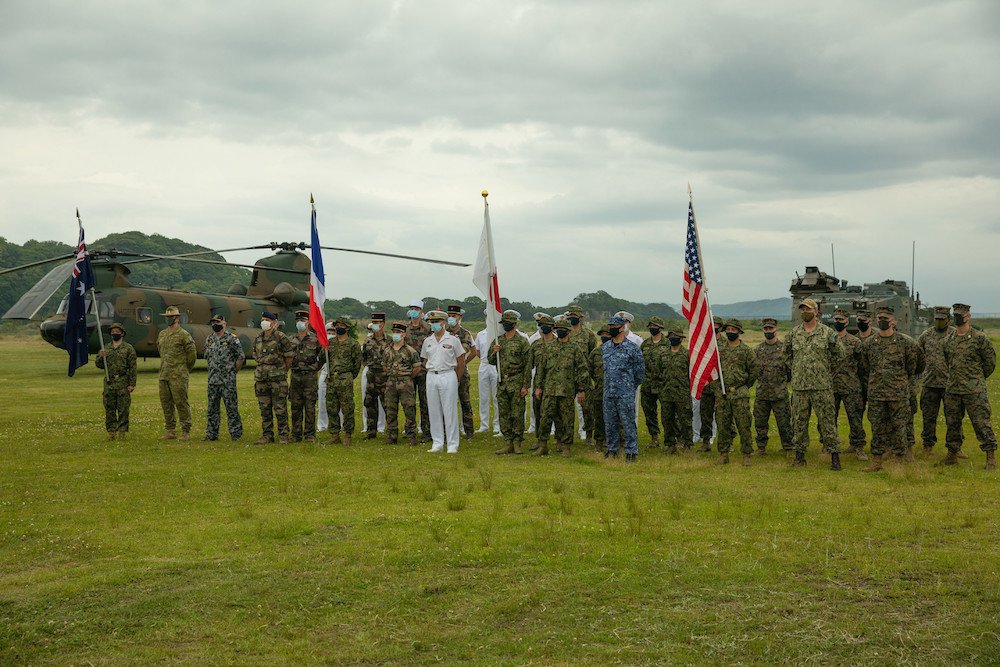 According to a release from US Indo-Pacific Command, Arc 21, which runs from May 11 to 16, will be divided into three phases to increase interoperability between the partner nations.
"It is commonly said that we train alongside our partners and allies in peace to be ready to fight alongside them in war, and exercises like ARC-21 are the best example of this," Marine Corps Lt. Col. Jeremy Nelson, commanding officer of 3rd Landing Support Battalion, 3rd Marine Logistics Group, said in a statement.
Phase one, which began Tuesday, includes personnel from French, Japanese, and US forces conducting a staff-level planning exercise at Camp Ainoura and Naval Base Sasebo, located in Nagasaki prefecture. The planning phase is in preparation for the second phase, a field training exercise.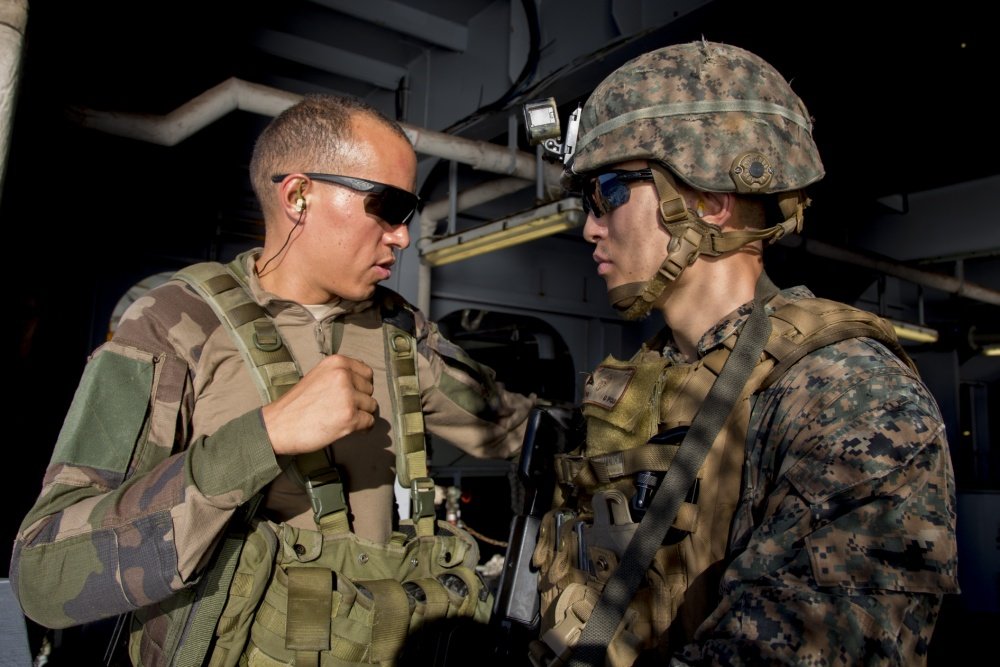 The partner nations will kick off the second phase of Arc 21 at the Kirishima maneuver area in Japan. There, personnel will conduct a combat engineer subject matter expert exchange, casualty evacuation and combat service support training, and simulated fire support coordination training between Japanese Self-Defense Forces and US military personnel. This phase will conclude with a multilateral ship-to-shore amphibious assault.
The culminating event of Arc 21 will feature US Reconnaissance Marines and Japanese Special Forces soldiers surveilling an objective in preparation for a simulated assault into an urban environment. French infantry from the ship Tonnerre will then insert into the objective area from US Marine V-22 Ospreys. Additionally, Japanese Self-Defense Forces, with embedded US Marines from Air Naval Gunfire Company, will ride aboard JDSF CH-47 Chinooks to provide fire support for the urban assault.
"This exercise, by bringing together our air, land, and maritime forces to increase our ability to respond to crises across the range of military operations jointly, is yet another demonstration of our rapidly growing constellation of partners, all united by the common goal of a free and open Indo-Pacific," Nelson said in a statement.
Read Next: