It's no secret that coffee is best savored in the morning, but as anyone on a high-fat diet can tell you, there is a distinct difference between having coffee for breakfast and having coffee with breakfast. Plenty of people have likely enjoyed a cup of joe alongside some avocado toast, but when it comes to avocados and coffee, there's a unique and healthy way to get the best of both worlds.
While coffee and avocados might sound like unlikely bedfellows, Indonesians brought them together to make jus alpukat, a rich and creamy avocado-coffee shake popular in parts of Southeast Asia. The sweet treat can be a delicious way to get your morning caffeine fix, but it's not exactly a good choice for anyone looking for healthier options. Witha little innovation, however, the Indonesian beverage can be turned into a healthy meal replacement similar to Bulletproof Coffee, the trendy drink invented by entrepreneur and lifestyle guru David Asprey.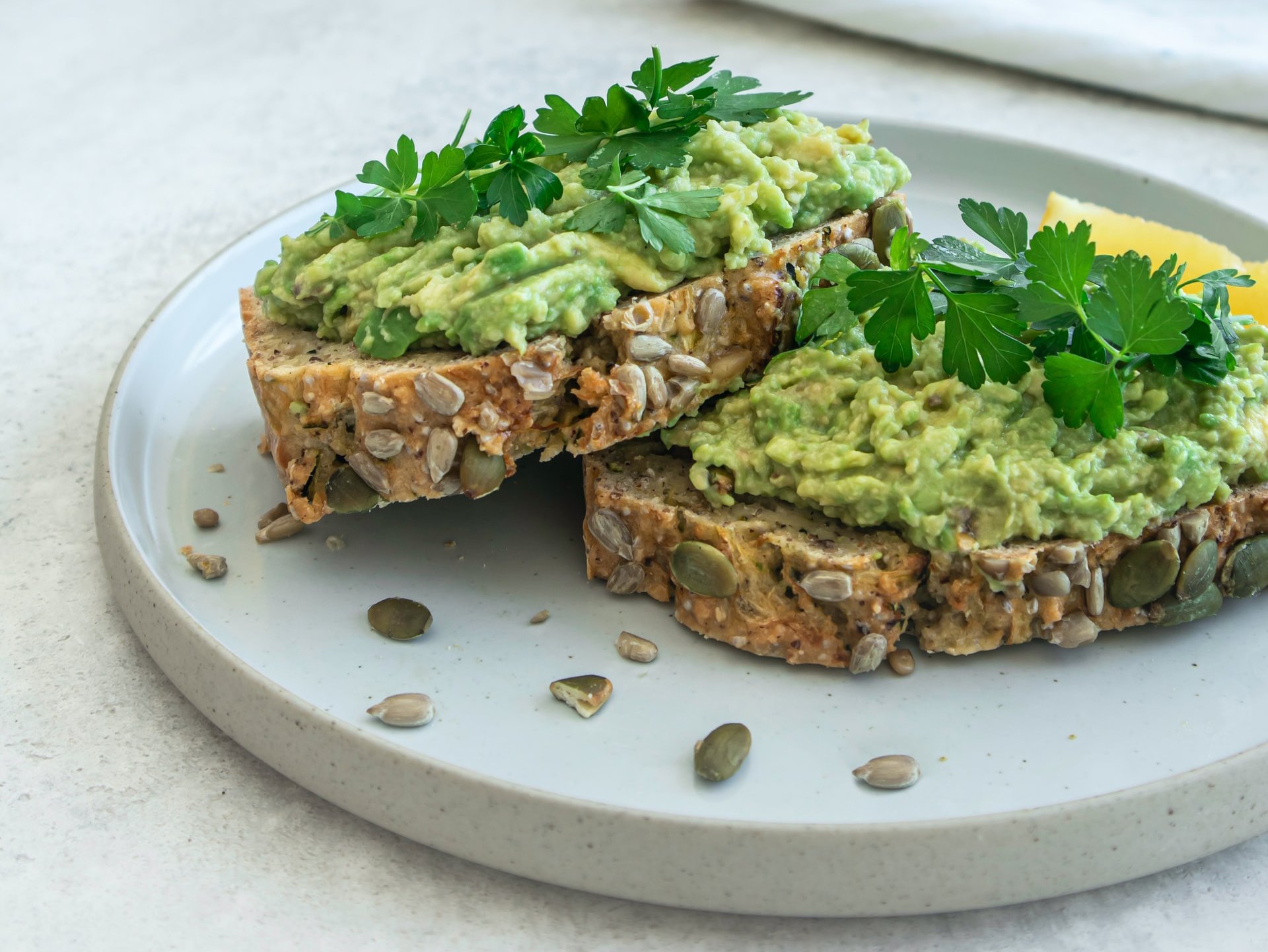 Asprey's Bulletproof Diet calls for high fat, low carbs, and moderate protein, and Bulletproof Coffee is a trademarked butter-coffee recipe inspired by the yak-butter teas that Asprey was exposed to while hiking in Tibet. Bulletproof Coffee opts for fats in the form of medium-chain triglycerides, such as those found in MCT oil and unsalted butter from grass-fed cows.
While many proponents claim Bulletproof coffee hones mental clarity and encourages weight loss, not all health professionals agree. Asprey's trademarked recipe for Bulletproof Coffee can add anywhere from 250 to 500 calories to a cup of black coffee, which would otherwise clock in at about two calories total. Chicago-based dietician Amanda Baker Lemein told Byrdie in July that liquid calories tend to not satisfy people as much as solid foods, and Bulletproof Coffee is also high in saturated fat. "We want to limit our saturated fat intake and focus on unsaturated fats more," Lemein said.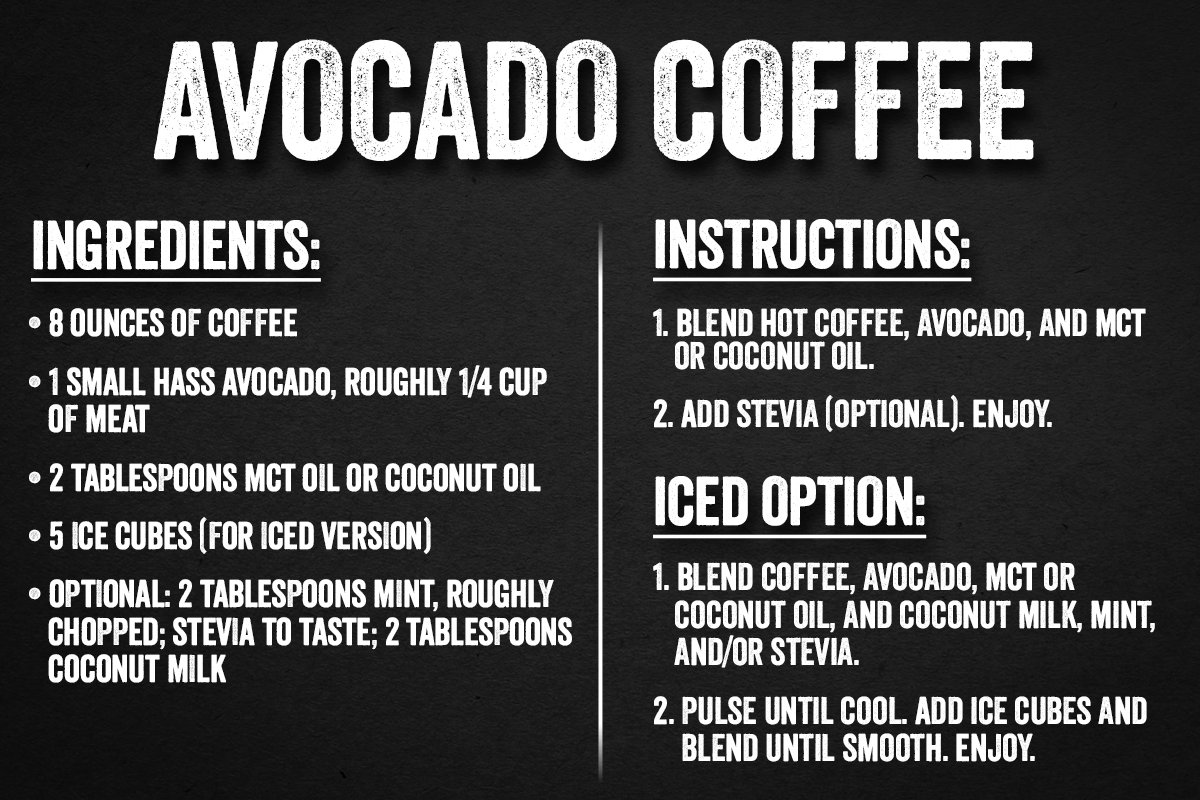 The popularity of Bulletproof Coffee has done a lot to normalize the idea of coffee as a meal replacement in high-fat diets, but avocado coffee might be a healthier option. Avocados are nutrient-rich fruit that contain healthy fats and fiber and myriad vitamins and minerals. They are high in healthy fats, including long-chain triglycerides, which help you feel fuller for longer periods of time. We put together a simple avocado-coffee recipe for anyone interested in exploring the potential health benefits of pairing the green with the bean.
Use a small Hass avocado in place of the butter called for in Asprey's and other butter-coffee recipes. Add some form of MCT or coconut oil, too. While the former is more concentrated and absorbs into the system more efficiently to engage the metabolism, coconut oil is a great natural alternative that contains naturally occurring MCTs. Because this recipe is generally for a low-carb diet, sugar is not a great option for enhancing flavor, but other additives can take the drink to another level of enjoyment. Icing your avocado coffee or adding mint, stevia, or coconut milk are all great ways to enhance the drink.
Read Next: