Summer is winding down, but some parts of the country are still battling midafternoon heat waves. When you're looking for a post-lunch pick-me-up but also need to stay cool, what's the best solution? The obvious choices are cold brew or iced coffee, but we wanted to look outside the box for something equally as refreshing.
One of the most efficient methods to both caffeinate and refresh is the Cafe Guillermo. While the drink's origins are shrouded in mystery, a Guillermo is made up of a shot of espresso poured over a few slices of lime. Simple enough, right?
This recipe specifically calls for espresso, which is understandably controversial. To many of us, espresso is just an undersized cup of dark brew, but the tiny beverage has a unique chemical composition. When compared with a typical cup of blonde roast, espresso is richer and less acidic. This is due to the intense brewing process as well as the difference in how the beans are roasted.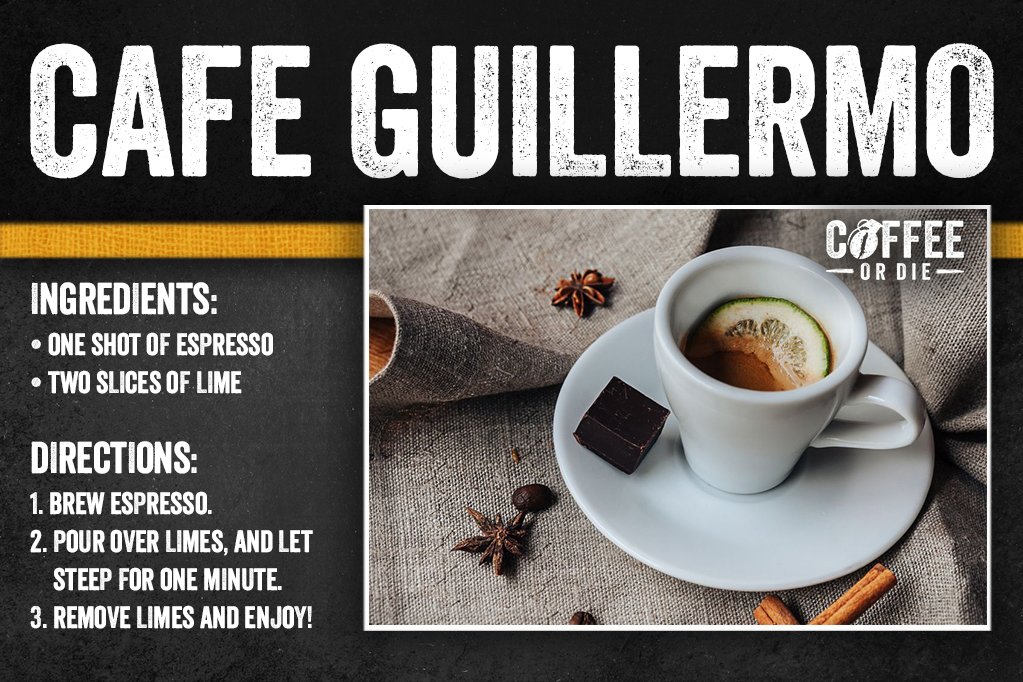 Espresso roasts are typically made from Arabica or Robusta beans roasted at a high temperature (usually 450 degrees Fahrenheit), which is integral in breaking down acids native to the bean. This dark roast is then finely ground, allowing for a greater surface area and quicker extraction of the bean.
Those who have worked behind a coffee counter know the sensation of packing down espresso, pulling the lever, and hearing the hiss of the espresso machine as it brews. Unlike conventional brewing methods, which rely on gravity, espresso relies on pressure (usually nine bars) to expedite the extraction. This allows for the small cup to be richer, since the addition of carbon dioxide helps magnify the oils and create the crema espresso is famous for.
In pairing espresso with lime, the acidity of lime accentuates the less acidic espresso, emphasizing the coffee's darkness and the fruit's innate sweetness. Try a Cafe Guillermo in place of your morning — or afternoon — coffee for a refreshing boost.