As long as coffee has graced our lips, technology has been the reason — whether it's the fact we're able to place a mobile order and grab a to-go cup or in the broader sense of how our precious beans are processed. The entire coffee industry operates on various technological elements to function. But have you ever considered how coffee can fuel technology? Ford Motor Company and McDonald's may have the answer.
In December 2019, Ford and McDonald's announced a collaboration. The two would join research efforts in order to utilize discarded chaff from McDonald's coffee beans to create plastic for Ford vehicles. But what does that mean — what is coffee chaff and how can it be used to manufacture car parts? Why does it all matter?
During the roasting process, coffee beans will often expand and harden. In doing so, they shed an outer layer from the seed, which is known as the chaff or husk. Coffee chaff is widely underused and likely to be dumped, adding to what is already perceived as a major issue in the coffee industry: waste.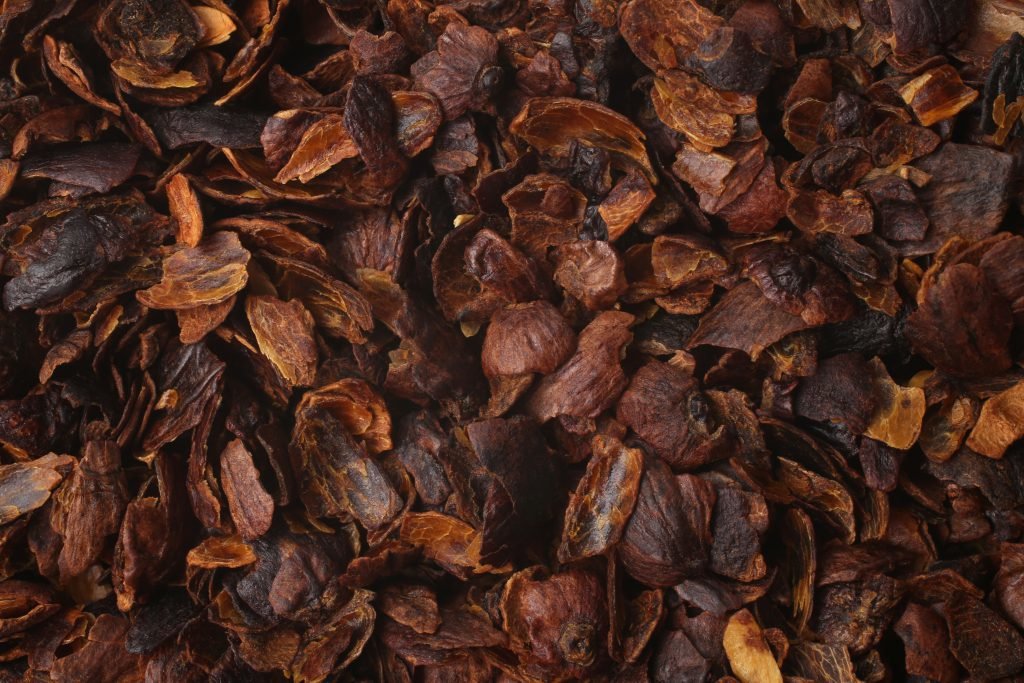 In 2015, the coffee industry in America was valued at $225.2 billion, a number that has since increased. In spite of its vast economic impact, the coffee industry often has a hard time justifying the sheer amount of waste it produces. Globally, more than 23 million tons of waste is produced each year, a combination of discarded packaging, rotting coffee cherries, and everything in between. Coffee waste typically has a limited number of possibilities for disposal with most usually winding up in landfills. Prior to their arrangement, McDonald's was a notable offender in this regard with a considerable 62 million pounds of coffee chaff discarded and left to be packed among the rest of the nation's solid waste. But the chaff is so much more than waste.
Much like other forms of biological waste, coffee chaff has a vast amount of nutrition and is ideal to act as compost or bedding for farm animals. Other times, it's turned into charcoal. Ford's goal is on the novel side. Making objects from chaff seems futile, but the coffee chaff really does provide ample ground. Coffee chaff is high in cellulose and lignin, which are heavily structured molecules that provide plant cells with their rigid outer layers. Beyond that, pectin, which is famously used as a thickening agent, is also present in the chaff. These components add a great amount of potential versatility.
Ford uses the chaff to make headlights with the assistance of Varroc Lighting Systems, their main suppliers. In order to do so, coffee chaff is collected from roasters and mixed into a combination of plastic to form pellets. The pellets are later melted down to make headlights and a variety of parts under the hood.
These efforts not only provide an environmentally friendly use for waste, but also produce a more versatile material to be used in cars. Typically headlights use talc, a mineral composite that requires an intricate process to be mined and harvested. Coffee chaff alleviates the need for talc and provides a lighter product that takes less energy to create.
Overall, using chaff in this way is an incredible feat that uses key innovations to make a healthy environmental impact. Coffee and technology: two words that may seem foreign are inextricably linked. While technology often fuels key coffee production, coffee is now coming around to make a notable change in technology.