With the big game just days away, the NFL season may be ending, but dip season is in full swing. Whether you're trying to wow your friends at a Super Bowl party or just needing an everyday snack for yourself, bean dip is a chill-time MVP. But if you want to make a classic appetizer even more awesome, add coffee. In the great American tradition of extra-ness in everything we do (especially food), coffee-infused bean dip is for those truly devoted snackers looking to properly caffeinate while snacking and consuming drinks … that aren't coffee.
We've got your back with this no-stress, coffee-infused black bean dip recipe, which you can make with easily accessible pantry ingredients and pretty much any type of coffee. While there are a few things to consider when picking which coffee to use, there's no wrong choice.
As with most recipes, this one is about balancing your ingredients and bringing your favorite flavors to the forefront. Because the recipe calls for 1/4 cup of coffee, consider using a dark roast with a full body. Beyond depositing a concentrated coffee flavor that won't overwhelm the dip, most dark roasts tend to have additional oils that will act as an extra emulsifier to bind the ingredients together.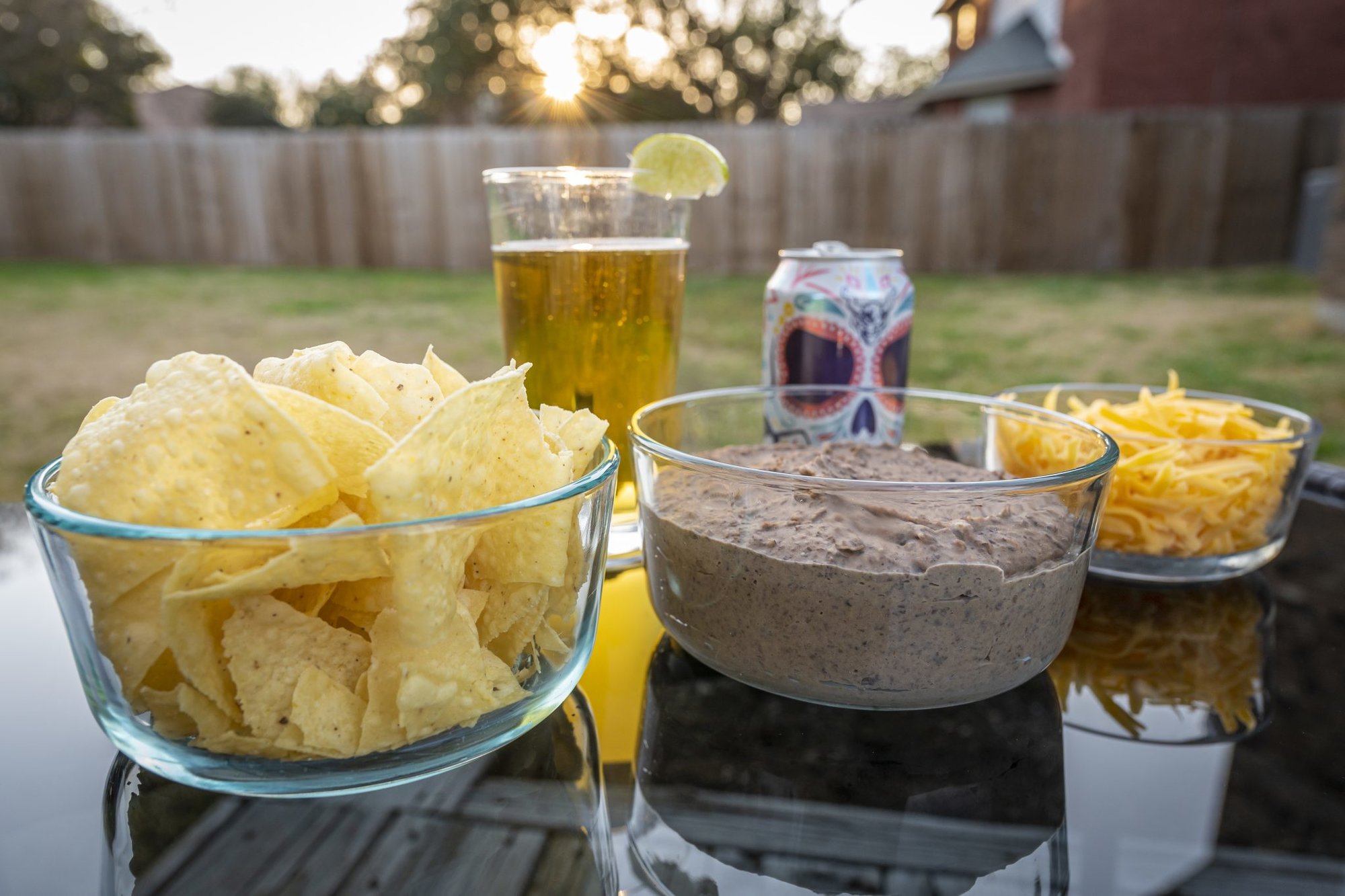 Feel free to play around with your coffee beans here. The creaminess of a black bean puree means a roast with bolder, earthier notes would do well to deepen the beans' mellow flavor as well as act as a great base for the additional spices. Something similar to a Sumatra might be the best option. Alternatively, if the you want the spices to be king, a smokier roast of coffee will really tie the sweetness of the paprika and pepperiness of the cayenne together.
If that's too much trouble, a pack of instant coffee and 1/4 cup of water will suffice just fine.
Using coffee in savory dishes can sometimes be an art, but unlike coffee-crusted steaks or bread baked with coffee as a yeast starter, this recipe is no-fuss and bulletproof. All that's necessary to make the magic happen is coffee, sugar, an onion, a few cloves of garlic, a can of black beans, and a few spices.
Caramelizing brown sugar with the vegetables makes for a harmonious fusion with the coffee's bitter notes. As the ingredients simmer, the vegetables soften, and the flavors of the dried spices meld. The mixture then goes into a blender or food processor. For those seeking more of a kick, jalapeños and cayenne pepper can be added and adjusted based on taste.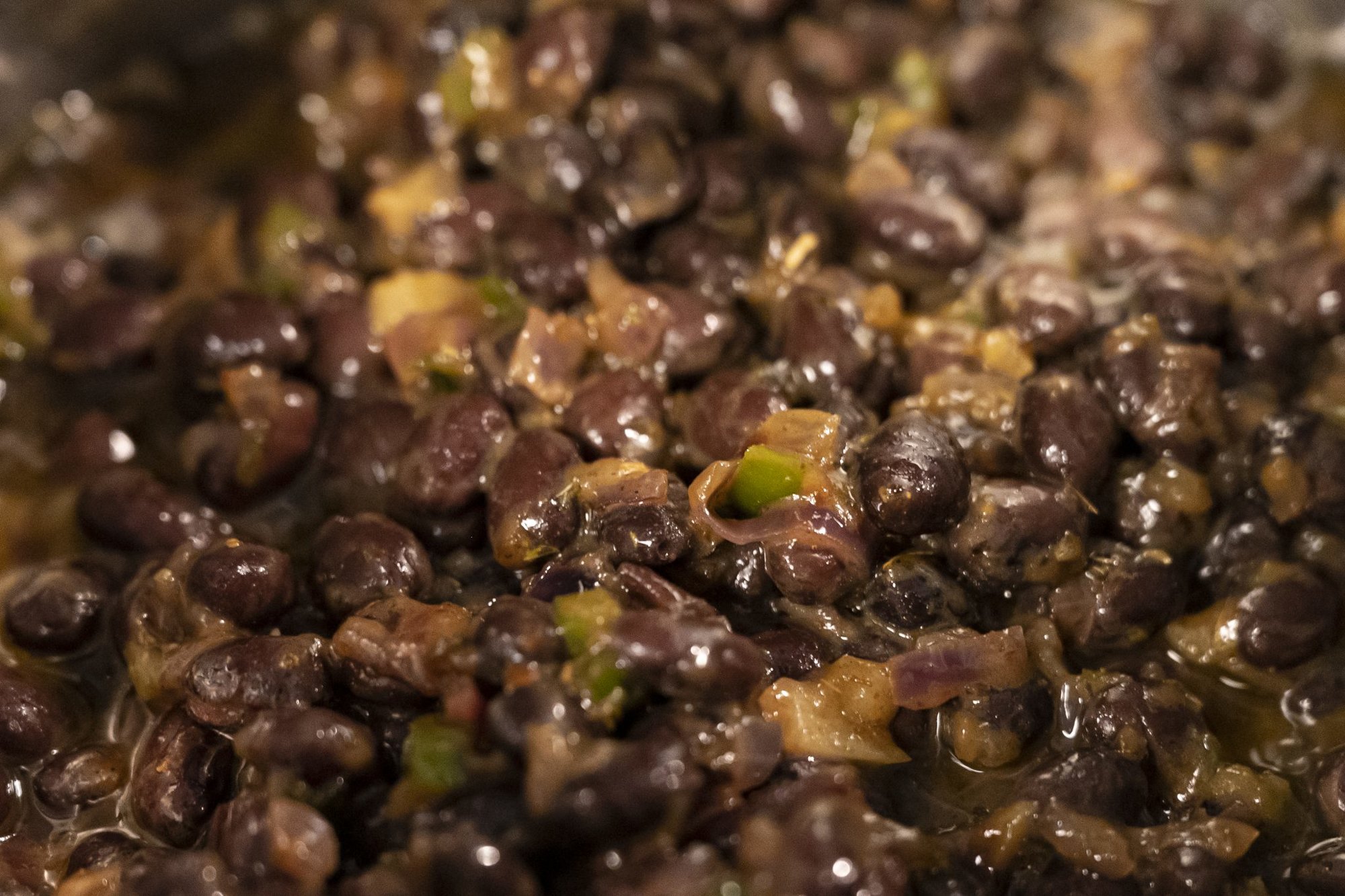 This recipe serves eight to 10 people but can be stored for up to seven days for those not looking to finish the whole thing on their first go. Likewise, it can easily be doubled for bigger gatherings. This dip is best with tortilla chips but can also be smeared on toast, or eaten straight from the bowl with a spoon (you might avoid this option at parties though).
Ingredients:



¼ cup of coffee




8 tablespoons butter




1 medium yellow onion, chopped



1 cube of bouillon, vegetable or chicken





1 tablespoon dark brown sugar




3 to 4 garlic cloves, crushed




1 teaspoon ground garlic




1 teaspoon ground cumin




1 teaspoon oregano




½ teaspoon paprika




½ teaspoon cayenne pepper (feel free to add more to taste)




1 jalapeño, seeded and roughly chopped (optional)




One 30-ounce can of black beans, drained and rinsed




Sour cream (optional)




Cheddar cheese (optional)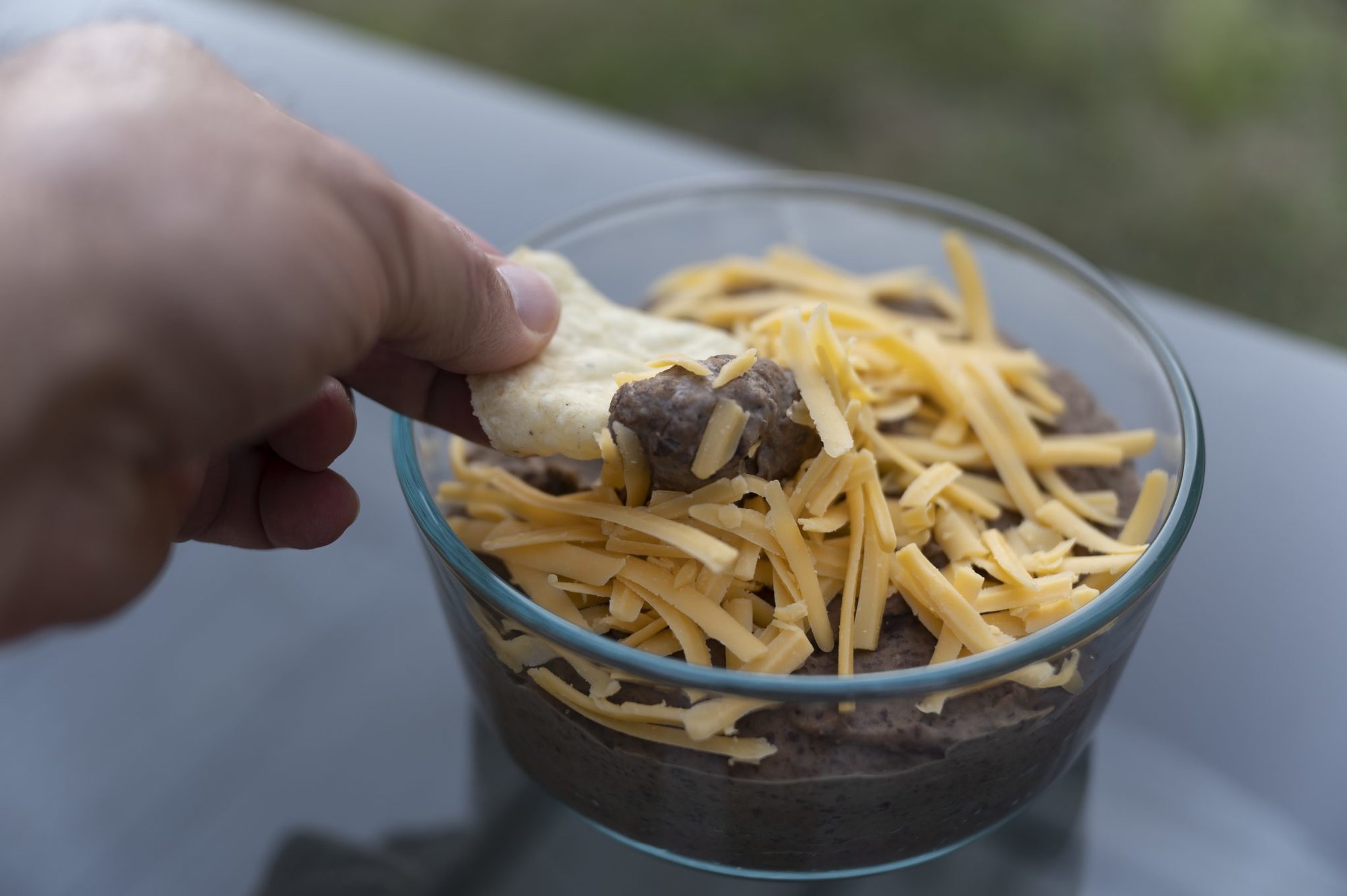 Directions:



Make coffee.




In a large saucepan, melt butter on medium heat. Add onion as the butter starts to sizzle. Sauté until the onion is translucent and fragrant, about 10 to 12 minutes.




Add bouillon and mix well to dissolve. Add sugar and mix well. Let simmer for 3 minutes without stirring.




Add crushed and ground garlic, cumin, oregano, paprika, cayenne pepper, and jalapeño if using. Let simmer for 3 to 5 minutes.




Stir in the beans. Simmer for an additional 5 minutes.




Remove from heat. Using a blender or food processor, process the beans. Add coffee as the mixture is processing to create a smooth paste.




Garnish with sour cream or cheddar cheese, as desired. Serve with tortilla chips or on toast.



Read Next: Eat Your Coffee: Espresso Burger Bombs