Coffee or Die Magazine had a great year, despite all the challenges that 2020 presented.
We expanded our news coverage, our staff, and our audience. Even though travel was severely limited for most of the year, our staff was still able to report on the ground in Minneapolis, Portland, and Seattle during the historic unrest following the death of George Floyd. We embedded with American troops in Iraq still fighting while also learning how to deal with a global pandemic. We traveled to Guatemala to find premium coffee on the slopes of Central America's volcanoes. We stood on the ramp of C-27's in flight at the US Military Free Fall school in Yuma, Arizona, for a behind-the-scenes look at some of the most intense airborne training in the world. Oh, and we even reported from the front lines of the war in Ukraine.
Needless to say, narrowing down our best stories of 2020 was a difficult task, but we feel the following 15 articles and five videos represent who Coffee or Die is and what we will continue to do in 2021 and beyond. If you missed some of these stories when they first published, give them a read (or watch), and let us know what you'd like to see more of in the future — or what stories should've made the list, but didn't!
THE BEST COFFEE OR DIE STORIES OF 2020
"A Recon Marine Claims Self-Defense After Strip Club Murder, Has One Last Chance to Prove Innocence" by
Maggie BenZvi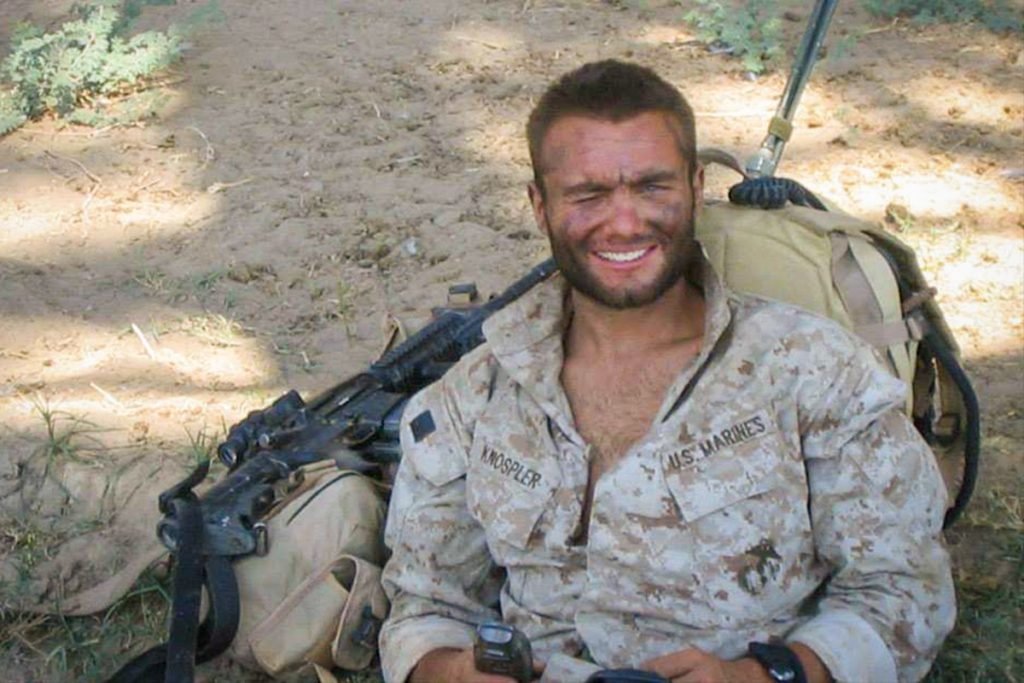 "Too many drinks and a Wyoming snowstorm will make anyone reconsider driving home from the strip club. It was just after midnight when John Knospler Jr. was jolted awake in the driver's seat by what sounded like someone trying to get into his car. The former Recon Marine-turned-MARSOC operator and Iraq War veteran reacted to the threat by turning the car on and attempting to get out of dodge.
"But the snow was too slick, and the tires couldn't grip the surface of the strip club parking lot enough to drive forward. Seven feet later, he slid to a stop. That's when his window shattered as the assailant tried to punch his way in. Knospler drew his pistol. The attacker grabbed it. The report of the pistol echoed through the cold night air, and a single round of .45 ACP impacted flesh."
"Utopian Dreaming in Seattle's Autonomous Zone: My Weekend Inside the Capitol Hill Occupied Protest" by Ethan E. Rocke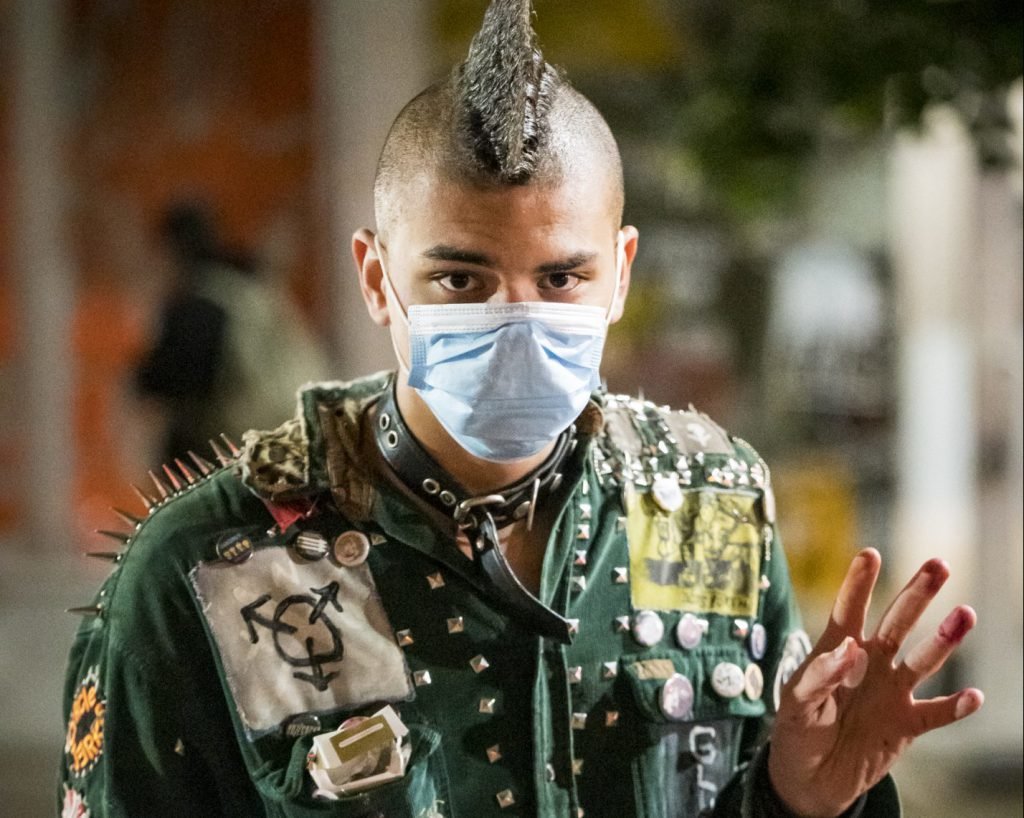 "Everything I know about communications law tells me I'm within my rights to photograph anyone and everyone in this public space, but I immediately get the feeling I'm not in Kansas anymore. The CHAZ protestors have dropped a house on America's social contract in hopes of building a new world with enough ruby slippers for everyone. Naturally, I wonder who's deciding what is and isn't photographable in Oz. I wonder what they're afraid people will see here."
"
Minneapolis Set on Fire After George Floyd Death
"
by Joshua Skovlund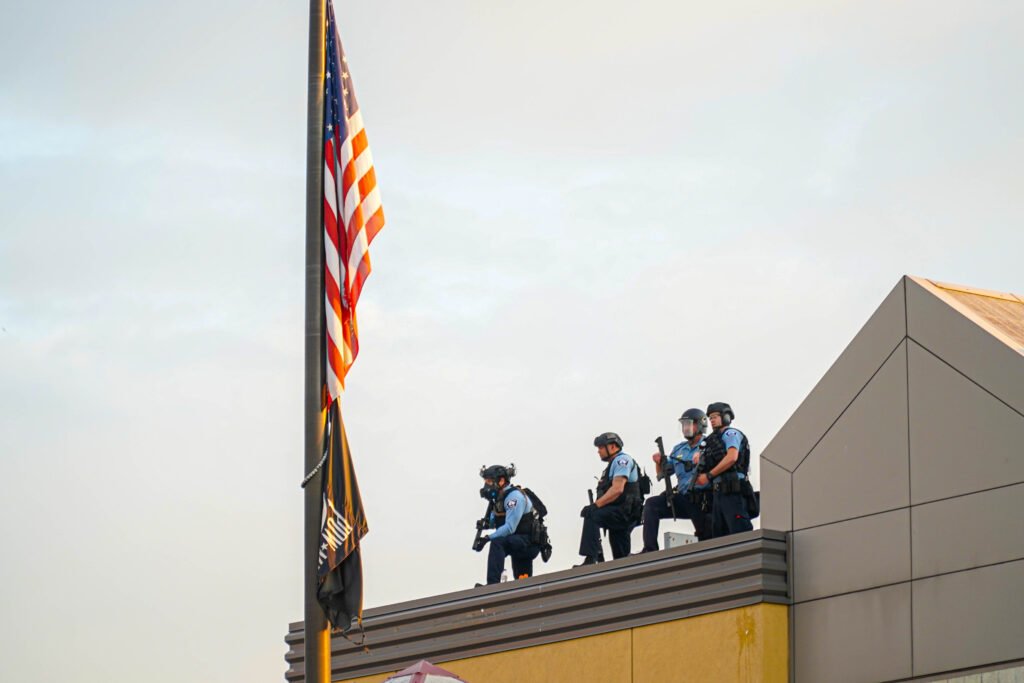 "'Arms up, don't shoot!' was an ongoing chant echoed by the protesters. Several also screamed, 'Stop fucking shooting us!' The situation rapidly devolved into chaos. There were two types of people outside the police precinct — protesters and rioters. The protesters stayed true to their mission, remaining peaceful and doing what they came there to do. The rioters, on the other hand, threw large rocks, bricks, fireworks, and water bottles filled with either urine or milk at the police. Many of the peaceful protesters were yelling at the rioters to stop."
"
Life and Death at K1: Inside America's Last Days in Kirkuk
"
by Kevin Knodell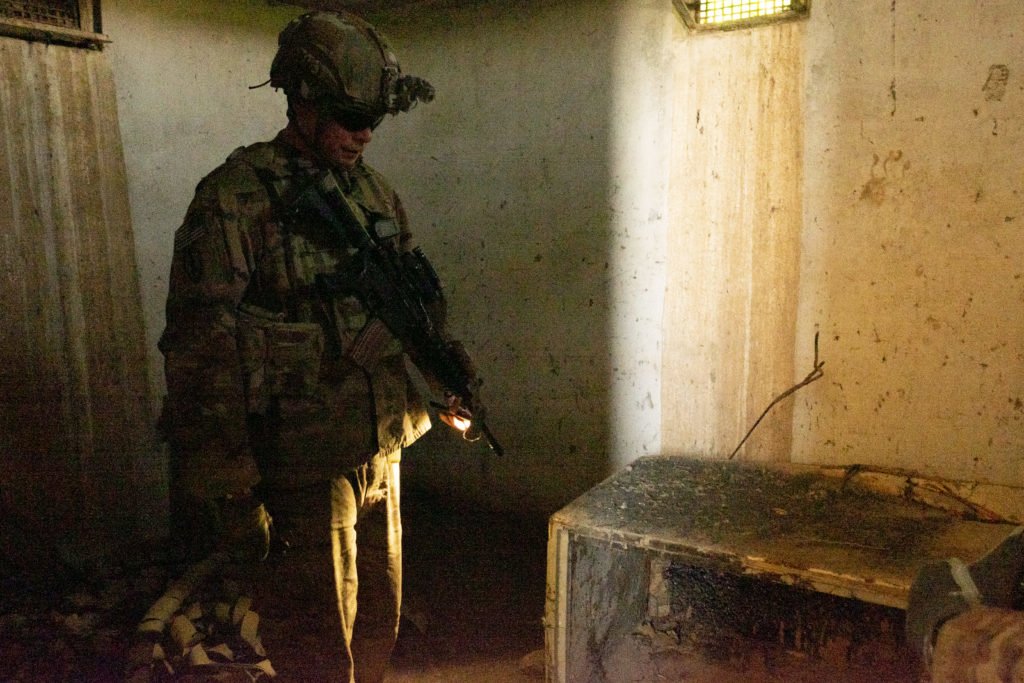 "When Day made his way into the aid station, he recalled witnessing a frantic scene. Medics were working tirelessly to save Hamid. The SEAL that brought him in stood by the table next to him. Hamid was fading. Day immediately set up to give blood, and Monroe began drawing. Day watched as Hamid struggled to hang on to life. 'I actually saw him on the table and I just felt bad for the guy,' Day said. 'He was just in bad shape.'
"'They were actually about to double tap me for another bag because they were already exhausting their blood supply,' Day noted. 'If I was only 20 more pounds, they would have double tapped me.' Hamid eventually died of his wounds on the table.
"'There's only so much they're able to do,' Day said of the medics. 'The SEALs, man, they were mad. They were pissed,' said Zimmerman. 'Not even five minutes after the all-clear was given, they just got in their trucks and rolled out.'"
"
The Lost Batt Boys: Three Former Foster Children on Finding Family as Army Rangers"
by Luke Ryan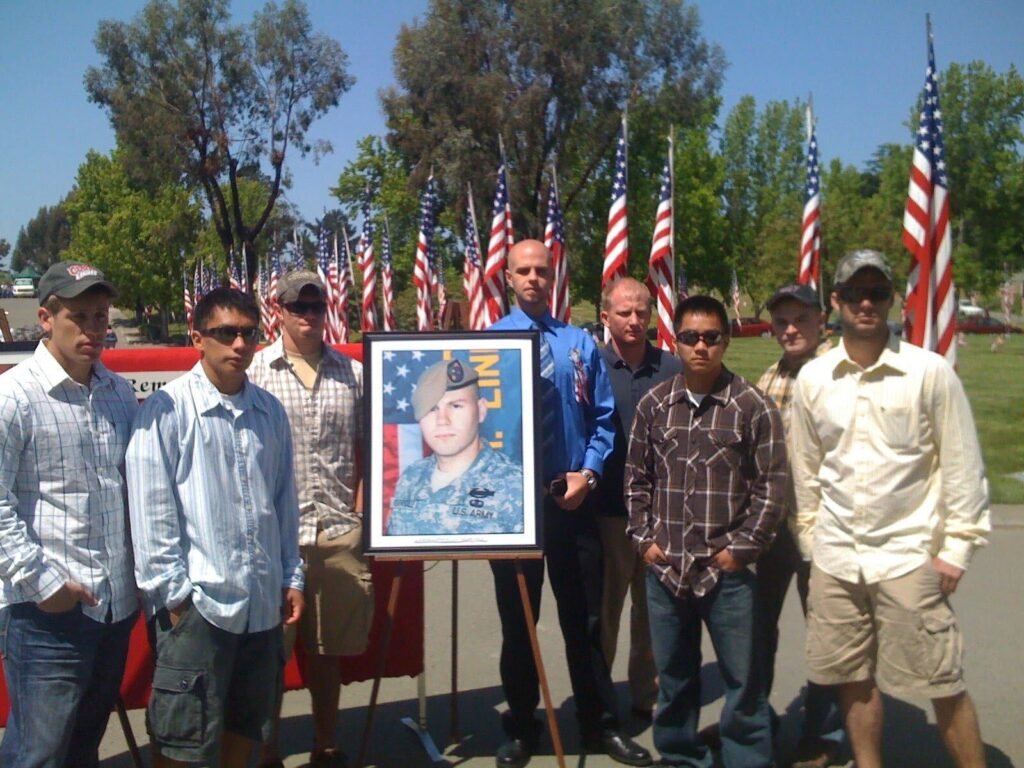 "His transition into the foster system did not offer a reprieve. He was neglected, forced to live in a backyard shed during a Minnesota winter, made to lick a toilet clean, and fed rotten bananas — the list is extensive. After years of this, Albers knew he would be homeless upon his 18th birthday. His foster parents were ready to get rid of him as soon as they could, and 'I realized I had nowhere else to go.'
"So he joined the Army."
"
Daddy Was a Green Beret

"

by Brandon Young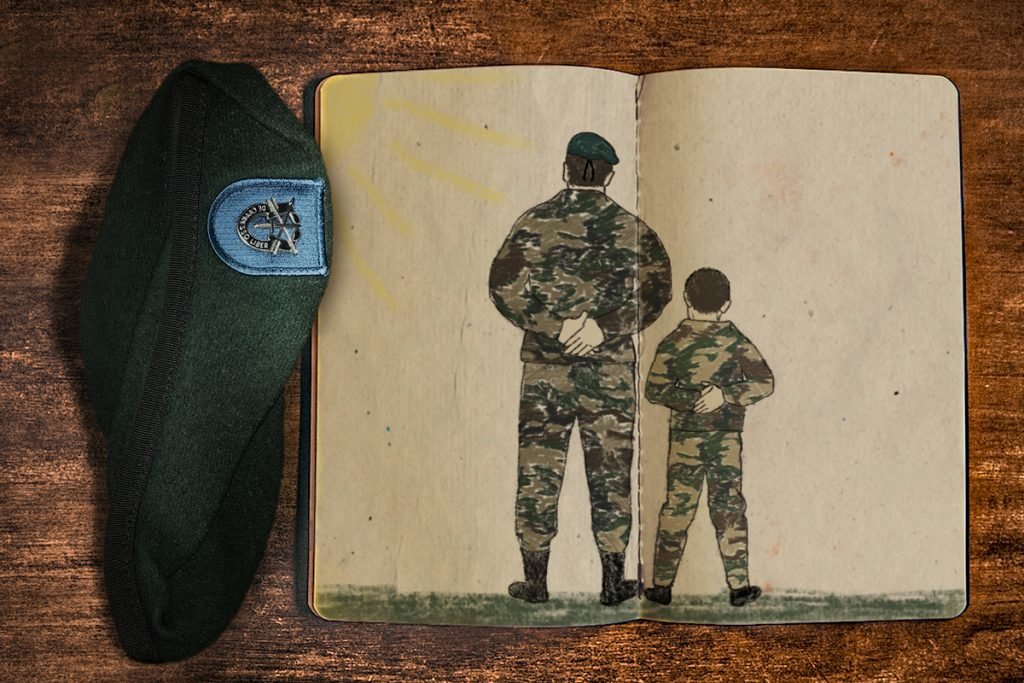 "At 18, after arriving at the 2nd Ranger Battalion, I wanted to find out for myself just what I thought of the man who had 'financially destroyed' my mother. The man who authored my truncated childhood and so many abuses when he was around. The Army afforded us some common ground to have a relationship, so I started there. The uniform connected us. We had both worn the colors of our nation, both joined the Army at 18 years old, both followed in our father's footsteps. To me, the uniform represented more than service to our country — it was a bridge to the man I never knew."
"
Operation Red Wings Through the Eyes of the Night Stalkers

"

by Joshua Skovlund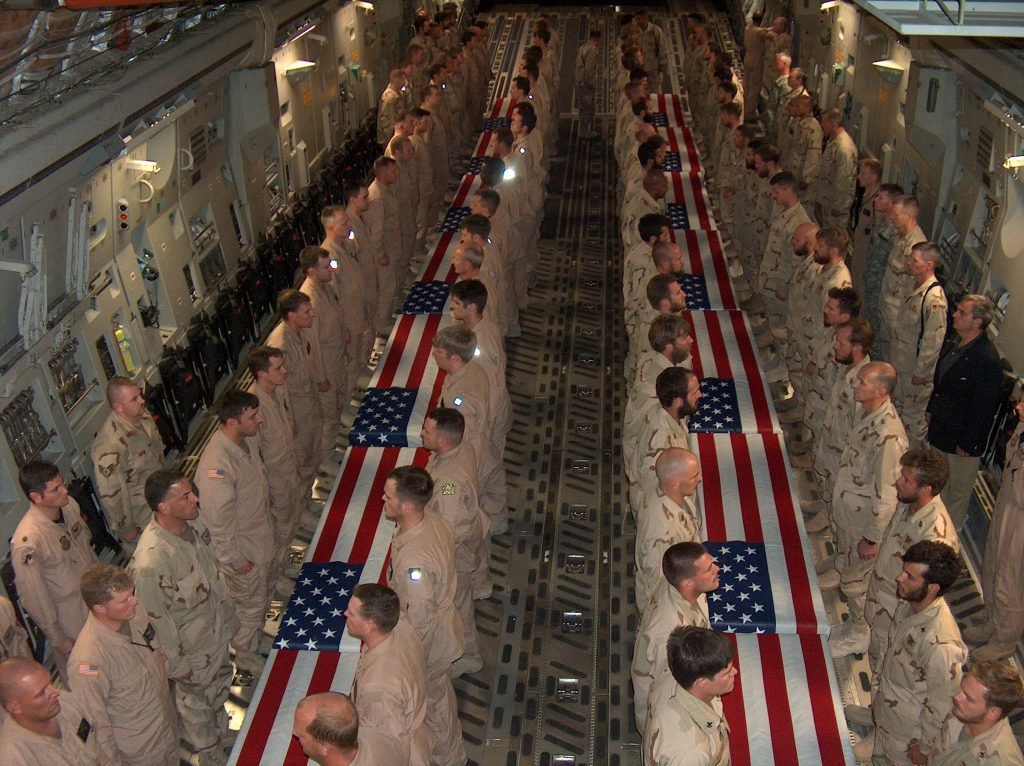 "The sun was fading behind Afghanistan's Hindu Kush mountains the evening of June 27, 2005, as a team of four U.S. Navy SEALs walked up the ramp and into the back of U.S. Army Captain Matt Brady's MH-47 Chinook helicopter on Bagram Air Base.
"Tasked with inserting the SEAL special reconnaissance (SR) team deep into enemy territory in unforgiving terrain, Brady knew the SEALs — Lieutenant Michael Murphy, Petty Officer 2nd Class Danny Dietz, Petty Officer 2nd Class Marcus Luttrell, and Petty Officer 2nd Class Matthew Axelson — had a difficult mission ahead. Marines in the area knew it was an extremely dangerous place filled with Taliban fighters.
"Brady had no way of knowing at the time, but it would be the last time anyone at Bagram would ever see three of those four Americans alive."
"
From Field to Cup: The Search for Great Coffee in Antigua, Guatemala
"
by Marty Skovlund Jr.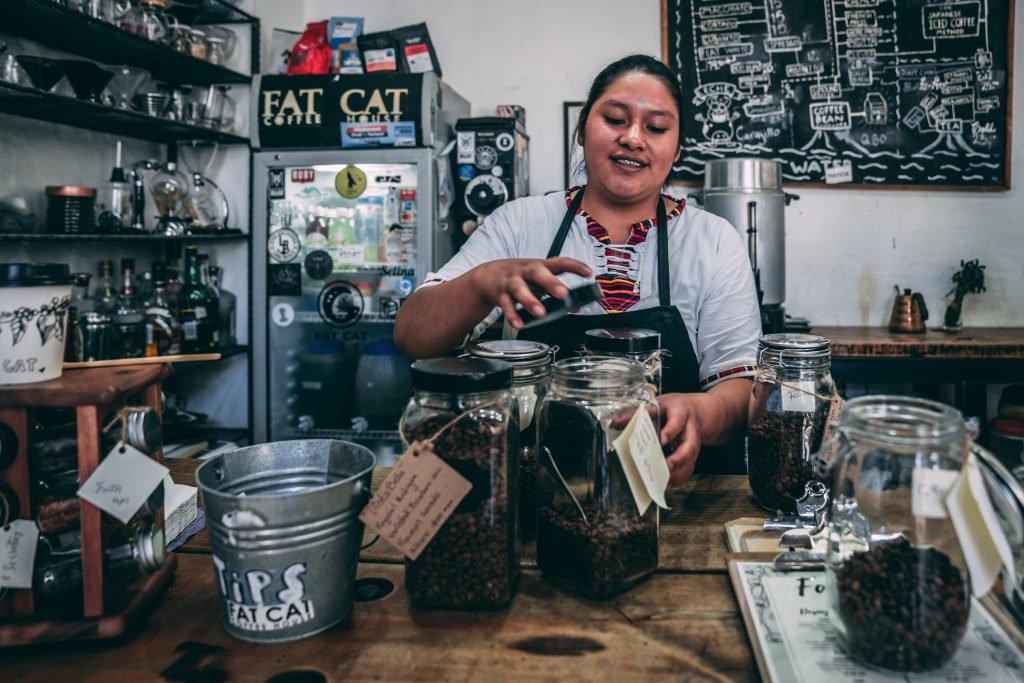 "As is always the case with a good cup of joe, it's just as much about the black liquid caffeine as it is where you are and who you're with. Here we were in a small shop on an ancient street: a Guatemalan entrepreneur, a vegan filmmaker, an oversized writer, and a soft-spoken content guru. We all drank from the same cup, both literally and figuratively, the taste of the drink filtered not through paper but our own unique life experiences. Revolutions have been born at coffee tables not unlike the one we sat at inside the Fat Cat. I'm not trying to be melodramatic here, but if you don't know what it's like to have a good coffee experience hit you right square in the soul, then I feel sorry for you, friend."
"
What the United States of America

and Her Flag Mean to Many Nations Around the World

"

by Nolan Peterson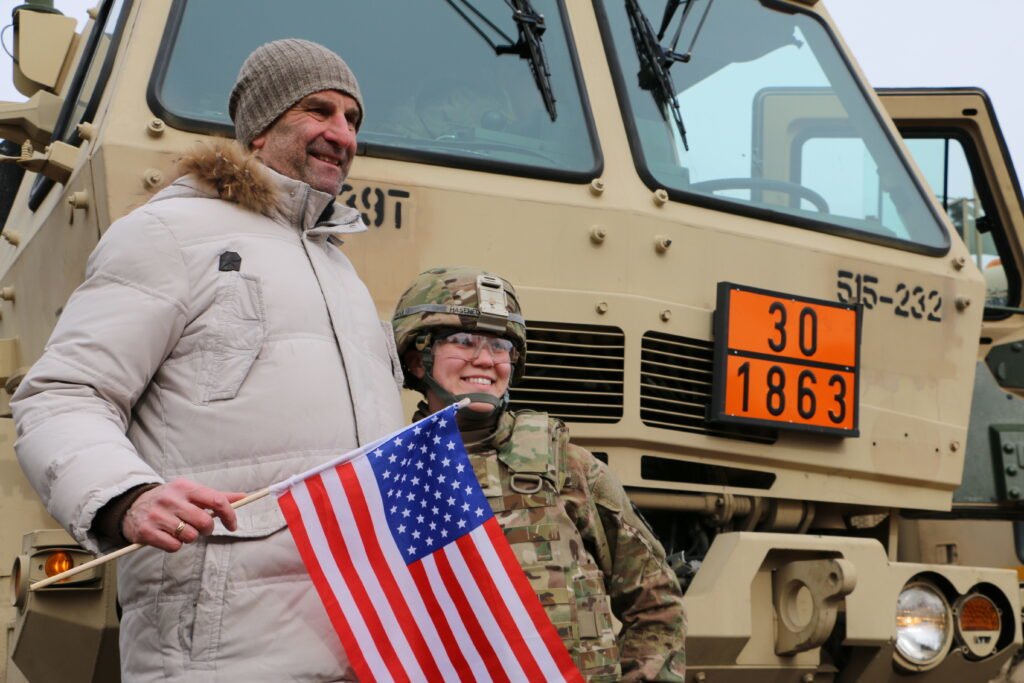 "It takes a lot of guts to risk your life for a cause. And you have to be motivated by something more powerful than the fear of death to do it. Looking back, I now understand that the American flag symbolizes more than the republic for which it stands. Our flag also symbolizes self-evident truths about the human spirit.
"It's true that in America we haven't yet realized the promise of our founding for every citizen. But we better keep trying, because the world is always watching us. Always. And, from what I've seen, there are plenty of dark forces in this world held at bay by the simple fact that the American flag still symbolizes a dream worth fighting for."
"
One More Wave: The Navy SEALs Helping Disabled Veterans Heal with Custom Surfboards
"
by Matt Fratus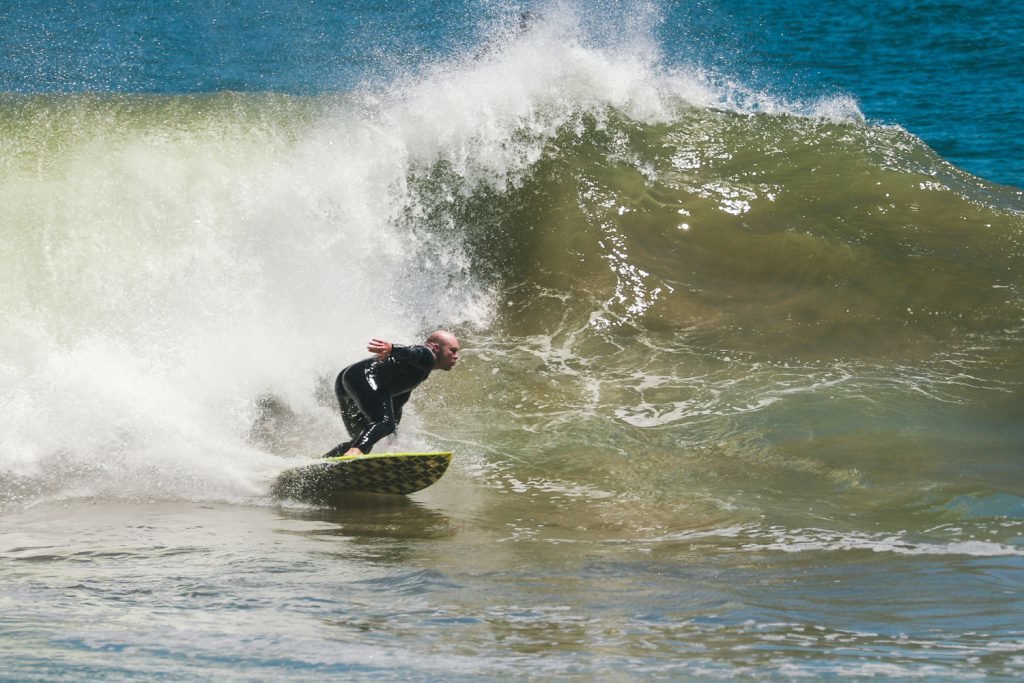 "Alex West threw his wetsuit and surfboard in the bed of his truck. He had spent the morning surfing off Del Mar on a picturesque Southern California day. After 15 combat deployments, injuries, and relentless stress, the only place that calms his nerves is the ocean. The active-duty Navy SEAL got in his truck but couldn't stop thinking about his surf partner that morning — a Marine who lost his leg in Afghanistan.
"The Marine had struggled to catch the small, 3-foot waves, falling often, but always with a smile.
"'Why are you smiling — is it because it's so beautiful?' West had finally asked him.
"'Nobody is staring at me out here,' he'd replied, 'at the guy with the missing leg. When I'm on the wave, there's no more pain.'"
"
What It Was Like To Watch My Neighborhood Go Up in Flames"
by Scott Gilbertson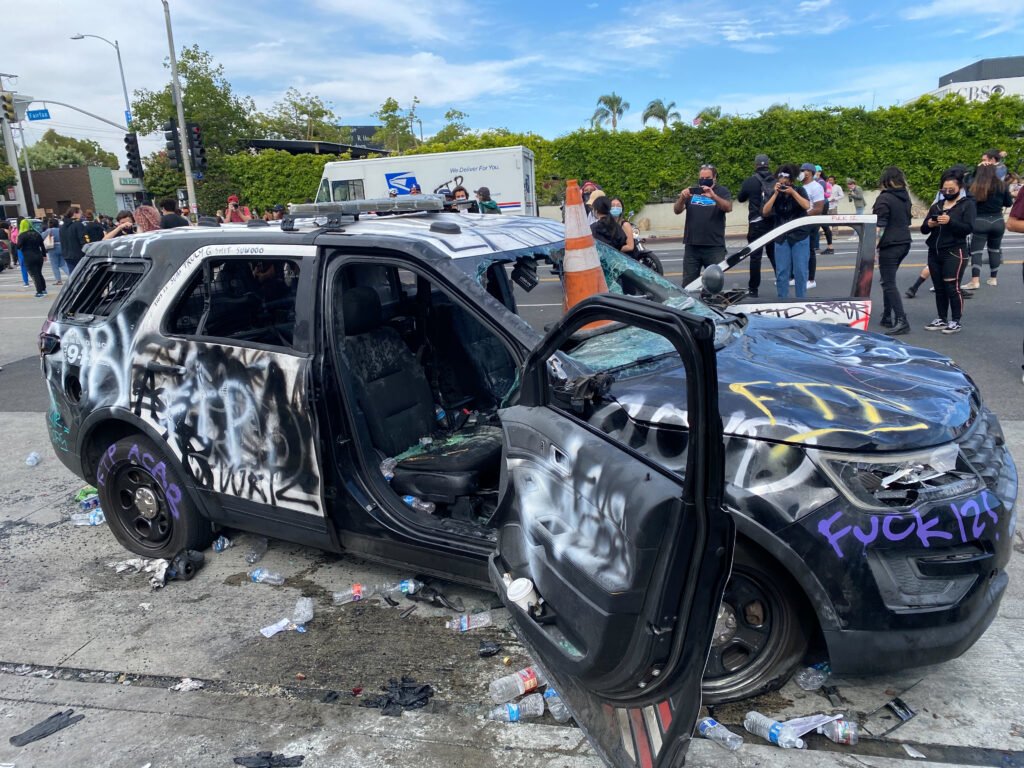 "It's May 30, 2020, and my gun is by my side, loaded, ready. I hope I don't have to use it, but more than a few scenarios have crossed my mind where I might have to squeeze the trigger. This is not what I would call a typical Saturday night in my neighborhood.
"Five days prior, George Floyd was killed in Minneapolis. We've all seen the video. We are all watching the reaction. Minneapolis has burned. Los Angeles — my city — is burning. The day started out peacefully, but now we seem to find ourselves within the eye of a storm — the epicenter of what Alex DeLarge might refer to as 'a bit of the old ultraviolence.'"
"
The Shooter: How One of America's Top Combat Photographers Lost H
er Way and Found It Serving Veterans
"
by Ethan E. Rocke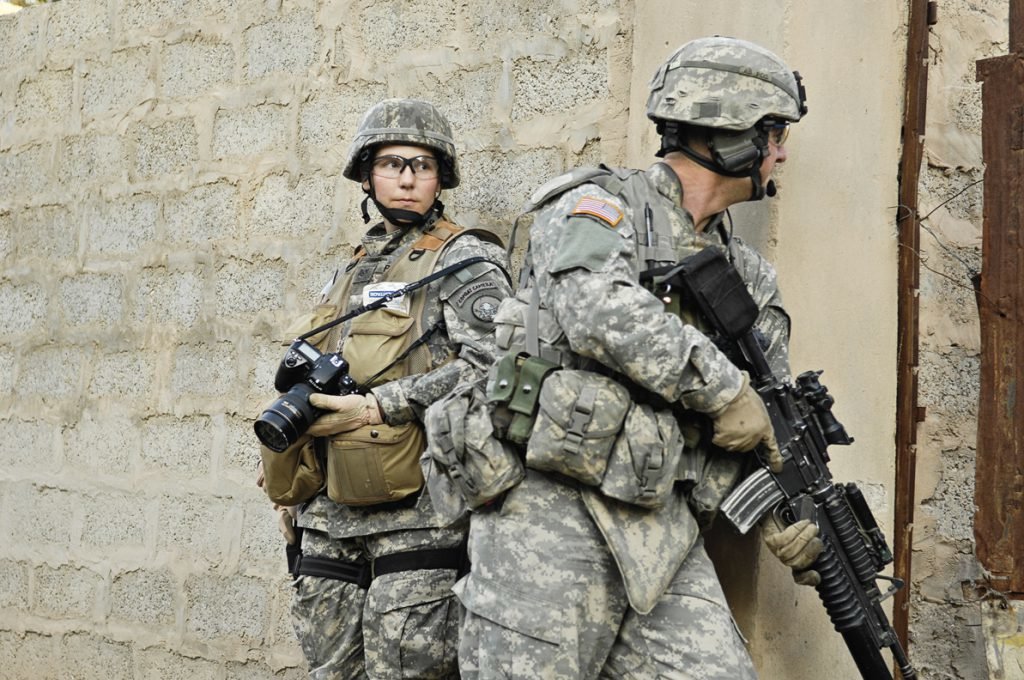 "She ultimately deployed to 41 countries, supporting humanitarian relief missions, special operations forces, combat, and other operations. Her images were used by the president, secretary of defense, and Joint Chiefs of Staff to make informed decisions about military operations.
"In 2007, Pearsall was again named Military Photographer of the Year, making her the first and only woman in American history to win the title twice. Her portfolio consisted mostly of images from her second Iraq deployment, and Pearsall also took home top honors in numerous individual categories of the competition, including Combat Photography, Portrait, Pictorial, and Photo Story.
"But just as Pearsall appeared to be hitting her professional stride, beneath the surface, she was beginning to break. She had suffered another improvised explosive device blast in Iraq and lived through a bloody ambush during which she was knocked off her feet while rushing to aid a gravely wounded soldier. Her neck slammed into the edge of an ICV Stryker ramp, aggravating the cervical spine trauma she suffered on her first combat deployment. With adrenaline surging through her, Pearsall jumped up and dragged the wounded soldier out of the street and into the Stryker before pinching closed a severed artery in his neck until a medic arrived."
"
'Why Am I Here and She's Not?': Gold Star Husband Joe Kent Still Struggles to Make Sense of Wife's Death

"

by Natalie Gross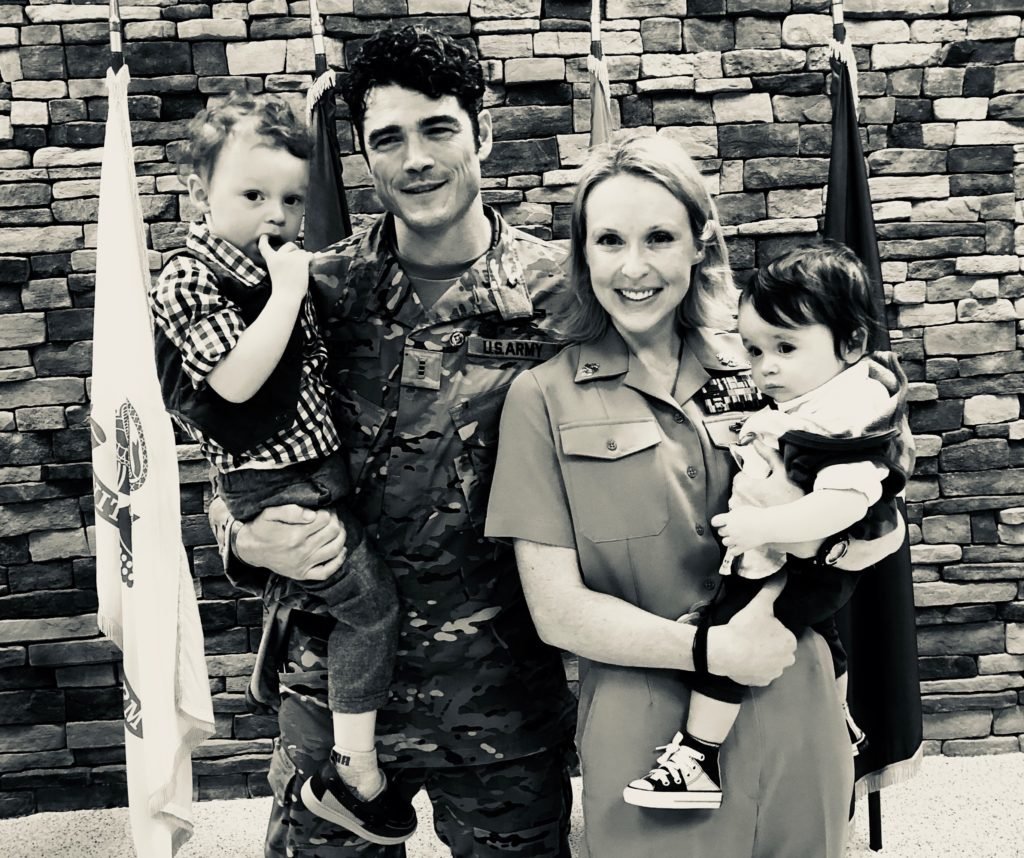 "There was no knock on the door for Joe Kent. No black car with two uniformed officers coming to give him the news like you so often see in the movies.
"He was working for the government on a classified mission on Jan. 16, 2019, when he heard about the attack in Manbij, Syria, that killed four Americans — two of them women.
"And he knew, deep down, that one of them was his wife."
"
Memorial Day: A Retired Army Ranger Reflects on War and Life
"
by Jariko Denman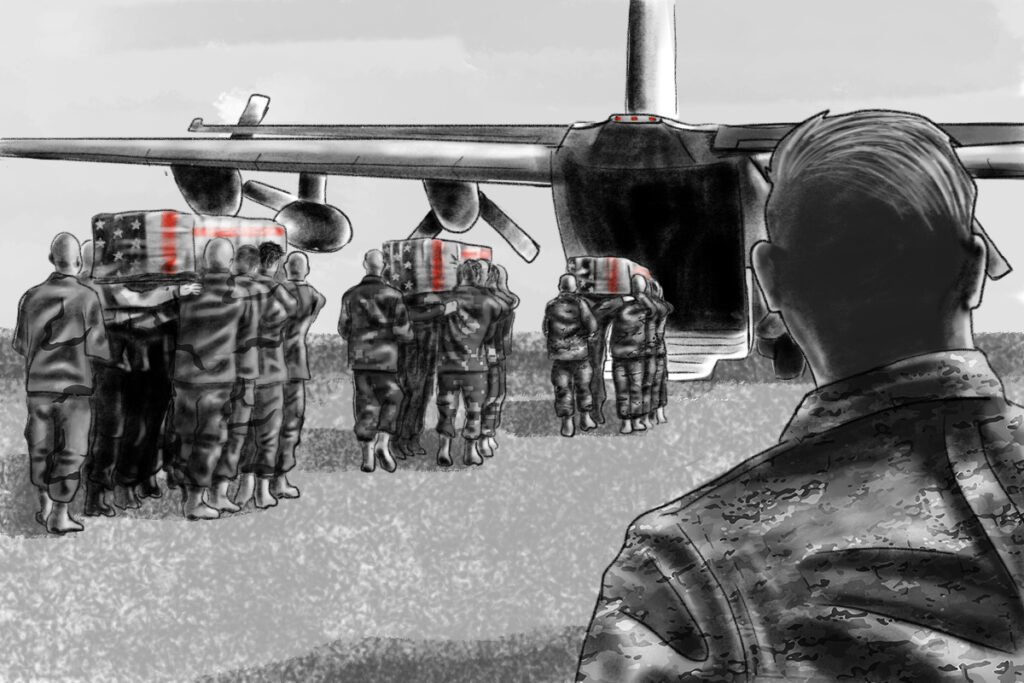 "I coldly pushed my men through memorial ceremony rehearsals and grilled leaders for their recently deceased subordinates having not properly filled out their next of kin information. I'm sure those Rangers cursed my actions, and unbeknownst to them, I was cursing myself, too. But there was a mission. I had responsibilities.
"I was not armed with the time or the energy to get through those things while also showing empathy to the Rangers that were close with the fallen — or forgive myself for what I was doing. Their deaths became a part of my job, no different than zeroing my weapon or counting a chalk of Rangers onto an aircraft. There were clearly defined steps and clearly defined metrics for success in the eyes of the organization.
"My feelings didn't matter any more than anyone else's, and certainly they didn't matter more than the mission. Aside from brief moments of reflection during a memorial ceremony (which also took a backseat to operational requirements), there wasn't much time or need to fully grieve for and appreciate the immense sacrifice that one of my comrades — or, in a few cases, one of my best friends — had laid down for me."
"
Thanksgiving in the Second Battle of Fallujah
"
by Garrett Anderson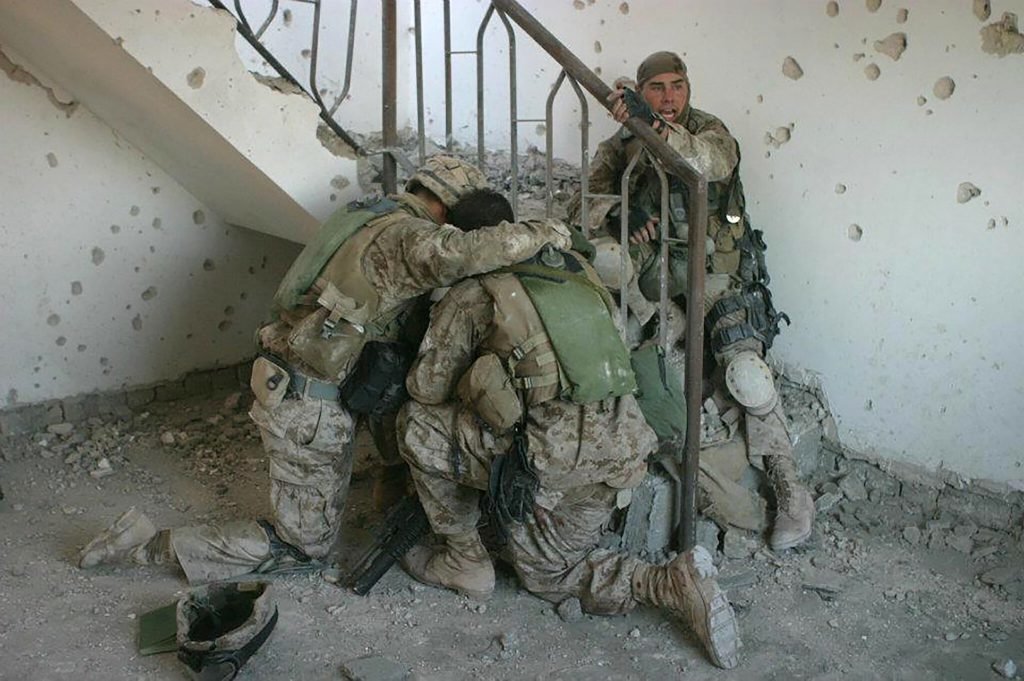 "It was easy to get lost in the mechanical tempo of house-clearing because of the mindless repetition the work required: the sounds of the point man breaching the front door, the second man throwing a frag into the first room and the explosion, waiting a few moments for the smoke to fade, then the calls of grunts clearing rooms and sounding off for the support team to do the rest. It was an endless cycle."
THE BEST COFFEE OR DIE VIDEOS OF 2020