With more than 400 billion cups consumed annually, coffee remains the world's most popular beverage. Unfortunately, with such a prominent industry comes an inevitable slew of problems. For coffee, most of them start at the very conception of the crop.
Coffee is cultivated along the coffee belt by millions of local farmers attempting to thrive in an intense industry. With such a high demand for the beverage, it's imperative that the farmers dedicate the time and space to grow coffee plants. The latter is where a big part of the problem arises.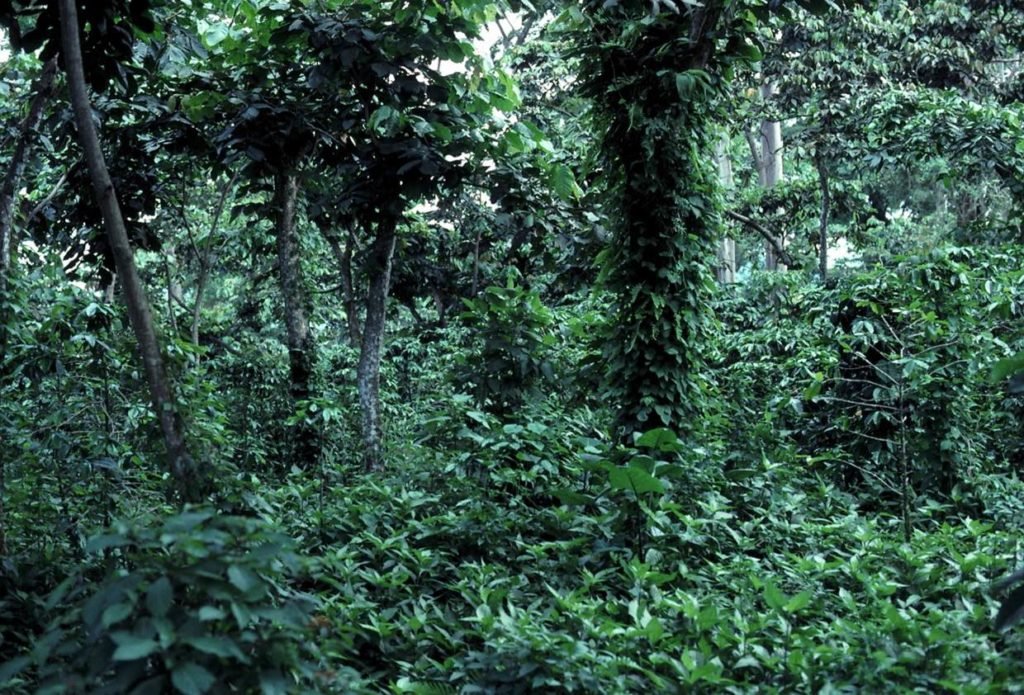 The coffee belt is a vast area that occupies chunks of land running along the equator. The area's temperature and climate allow for coffee crops to thrive. This area is also home to much of the earth's rainforests and biodiversity. Rainforest deforestation is a major issue that impacts oxygen output and overall environmental health. In the case of tropical rainforests, deforestation threatens the world's biodiversity in an irreversible way, often leaving thousands of species extinct every year. While many of us have heard of rainforest deforestation and its subsequent impact, not many of us know that our daily cup of coffee is contributing to the issue.
The primary cause of deforestation is agriculture. Both corporations and local farmers are guilty of overzealously clearing patches of the rainforest in an attempt to grow more of their chosen crops. The poorly planned infrastructure often leaves little room for any remaining wildlife to thrive. With coffee bringing in such large profits, it is one of the primary crops grown on the land where rainforests once stood. But there is a solution.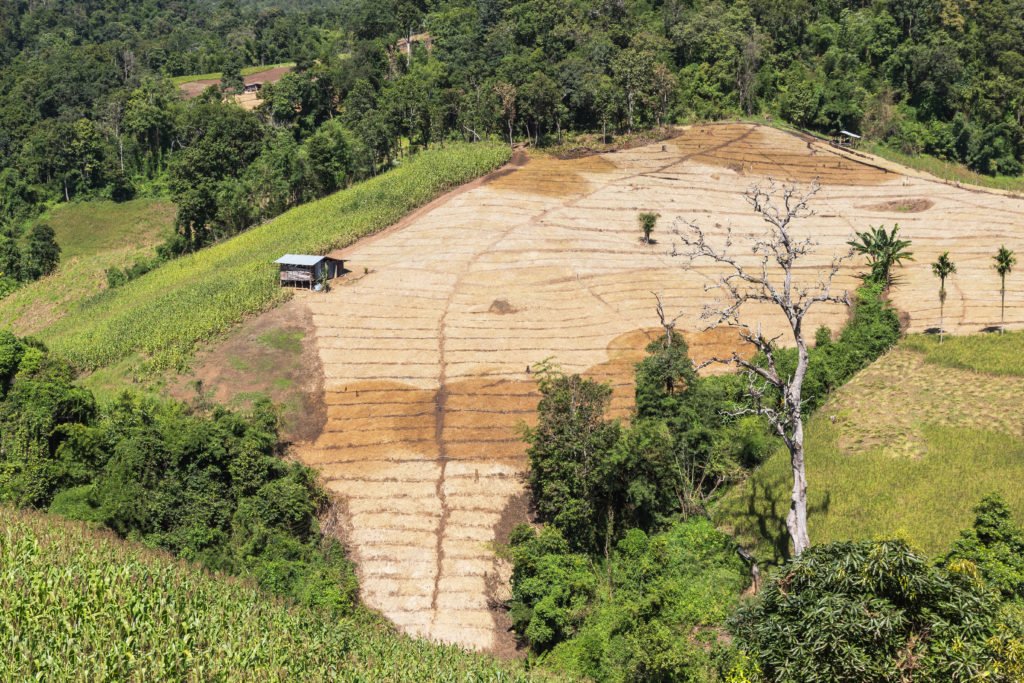 Just as we've come to learn about various roasts and beans, there are multiple methods of coffee cultivation. The two that are important to this particular issue are sun-grown coffee and shade-grown coffee. You are used to sun-grown coffee — it's the type most commonly marketed at supermarkets and cafes because it's more convenient to grow. The advantage of sun-grown coffee is that it allows the crop to grow more densely, thus allowing farmers to more quickly turn a profit. The drawback is that the crop strains the environment around it in order to grow. Shade-grown coffee is a little more forgiving in this department.
Traditionally, coffee plants have grown under a variety of other trees. These trees were varying heights and provided the plant with varying degrees of shade. While the process was time consuming and coffee beans matured at a slower rate, it allowed for the surrounding trees and biodiversity to thrive alongside the plant. Coffee farms that fostered these environments often made fantastic bird habitats and provided a home to several insect species that are now extinct.
As an agricultural product, coffee poses a threat to the world's environment. While less prominent, shade-grown coffee is still an option on the market today, and with a little research, it provides the best chance for coffee and our rainforests to coexist for a long time to come.